The Site Independent Film
by Ben Racicot
(Attleboro, MA)
The Site Independent Film
A construction based comedy surrounding nine construction workers dealing with their abusive, money hungry, at times, sexually abusive Boss, and life itself. We have an extensive business plan that is very interesting.

While building and selling a house in Cape cod, we offer our investor a perfect plan. This method allows a flexible filming location and assures our investor max ROI (min. 25%) on the real estate. We have had our business plan analyzed by a successful producer, and have many actors, producers and public figures waiting for this film to get green lit.

In July we created a "mock pilot" with zero budget and our first script draft. (WhatisTheSite.com)Since then, we have revised our script and completed a first season with a very extensive, intricate story. For situational humor, this comedy has many devious plot twists and whole lot of conflict with quite the dramatic end.

benracicot at yahoo.com
Return to Independent Film Pitch.
KERRY MOON Independent Film Pitch
by stew power
(Newcastle, England)
KERRY MOON Independent Film Pitch
Norman Hobbs is having a bad day. His divorce has just come through, he has lost his job and home and they are the least of his problems. A chance encounter with a hypnotist in a bar leads Norman to wake up the next morning hungover on a park bench, naked and handcuffed to a man in a dog costume, who really thinks he is a dog.

The memories awoken in Norman by the hypnotist lead him to believe that he must seek out Kerry Moon, the one true love he let slip away. However, Normans ex-wife (who only married him so she could harvest his compatible organs to save her failing body) has dispatched a shady PI to bring Norman home.

Accompanying the PI to tie up any loose ends is Ma Baker a geriatric assassin who only recently got into the business due to the economic down turn. She is arthritic and can not pull a trigger or hold a knife and therefore dispatches her victims with a selection of home made poisonous cookies.

With man/dog for company and blissfully unaware of those in pursuit, Norman sets off on his quest to find his one true love.

THE RACE IS ON TO KERRY MOON.
Click here to read or post comments
Return to Independent Film Pitch.
Yoof Projekt Independent Film Pitch
by Paul Meagher
(Bolton, Greater Manchester, England )
Yoof Projekt Independent Film Pitch
Yoof Projekt is a black comedy about the inner workings of youth work, the kids and the council. Shot as a mockumentary, the film centres around a youth project being filmed for the council and follows it as it becomes a pawn in a power game.

Hapless Council, Hopeless Management, Hopeful teenagers and Haphazard Youth work at it's best and worst working with disenfranchised young people to 'Help them better'

Yoof Projekt is a satire looking at adults' attitudes towards teenagers and young people. the film follows the exploits of Middle-brook city council employee's as the they attempt to engage the hardest to reach teenagers in their fantastic new youth project specifically designed to curb the excesses of the modern teenager. An arrogant film director is employed to capture and document every moment of the process. Hapless management have already written off the aims objectives and shockingly the outcomes. It is then left to a few disgruntled youth workers to make a success of managements wishes and work with the disenfranchised young people and 'Help them better'

Click here to read or post comments
Return to Independent Film Pitch.
The Lifting Crew Independent Film
by Trevor M. Taylor
(Brantford, Ontario, Canada)
Jason Rouse is an amazing comedian. Given opportunity I would want to put him in the film.
Troy is an underachiever from a low income family and has just gotten out of prison. What's the first thing on his mind? Get back in touch with his family? Finish high school? Get a job? Hell no!

Troy intends to immediately go back to his old ways of breaking and entering with his old friends from the neighbourhood for some quick cash.

But there's a problem. The old crew has skipped town and completely forgotten about him. That is, all but his best friend and pot dealer: Seth.

The two embark on a journey to fill the rest of the crew up with some new (and some old) friends. Along the way there are several hurdles to get past such as their love of partying and drug abuse.

The script is a black comedy highly influenced by Quentin Tarantino and Kevin Smith.

My name is Trevor Taylor and I am an scriptwriter hoping to direct the above mentioned script. I have a College degree in Television and Communications as well as creative writing. I have written several other scripts including two sequals to the above mentioned.

The dream for this script is to be shot mainly out of my hometown.

lonewarrior_47@hotmail.com


Return to Independent Film Pitch.
Promote YOUR Story, Business, Film on FilmProposals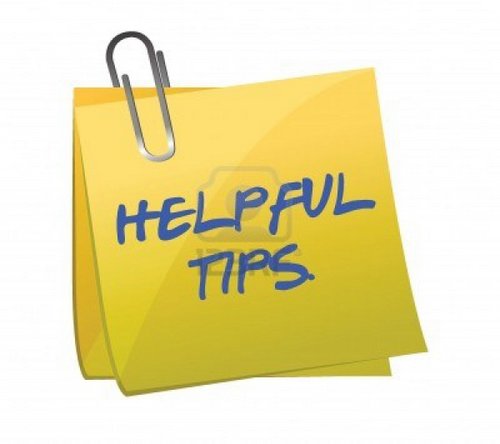 Do you have some great indie filmmaker tips to share with other aspiring or current filmmakers? Do you want to promote your latest film or service to a huge global network of filmmakers, producers, directors, potential investors and distributors? Here is a great opportunity to first pay it forward, and then promote your projects, products and services.
More Info: Filmmaker Tips - Write for FilmProposals
More from FilmProposals