Cyanide Kiss Movie Trailer
by Jez Blackmore
(Manchester, England)
Cyanide Kiss Movie Trailer
Cyanide Kiss is a low budget production that originally started with me making a short advertisement for my friend, who owns an online store, Cyanide Kiss. The goal was to help her sell more dresses. However, I realised, I would much rather make a piece of fiction, so I gathered a bunch of talented people together & managed to make this for roughly £2,000.
About Cyanide Kiss
Cyanide Kiss an intense and captivating post-apocalyptic web series. Now facing a large scale post war depression, society has destroyed itself through global atomic warfare. Cyanide Kiss, our female bad-ass heroine, is one of a handful of post-apocalyptic survivors.

With only her iron will to survive, cunning wits and impressive sword skills, she must make new allies, fight off zombie-type creatures, and defend herself from other post-apocalyptic survivors, all while overcoming the harsh environment and other dangerous situations.
www.post-apocalyptic-series.com
jez (at)post-apocalyptic-series.com
Join in and write your own page! It's easy to do. How? Simply click here to return to New Movies Trailer .
Promote YOUR Story, Business, Film on FilmProposals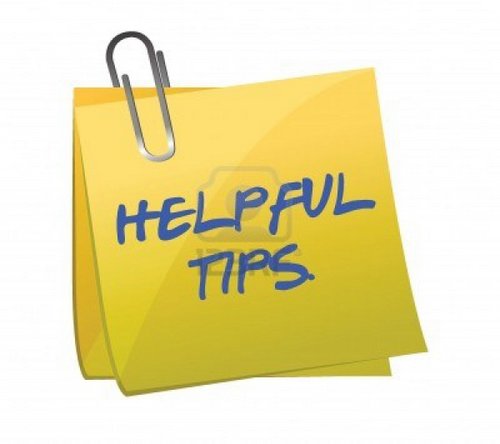 Do you have some great indie filmmaker tips to share with other aspiring or current filmmakers? Do you want to promote your latest film or service to a huge global network of filmmakers, producers, directors, potential investors and distributors? Here is a great opportunity to first, pay it forward, and then promote your projects, products and services.
More Info: Filmmaker Tips - Write for FilmProposals
All New 2021 Financing Packages (Bundles & Toolkits)
Film Financing Bundles - All the Templates + Professional Services & Legal Options for the Serious Filmmaker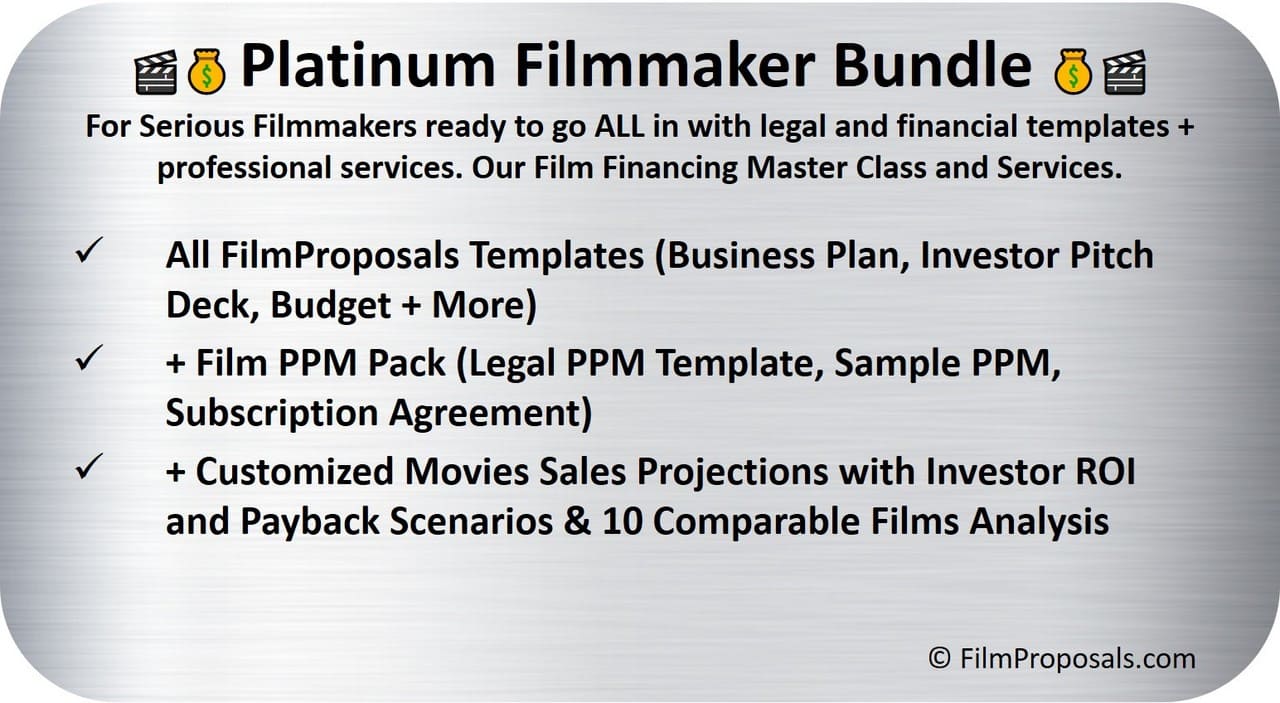 Full Gold Toolkit
+ Professional Sales Projections & Investor ROI
+ PPM (Private Placement Memorandum)
Regular Price $1301, Save $302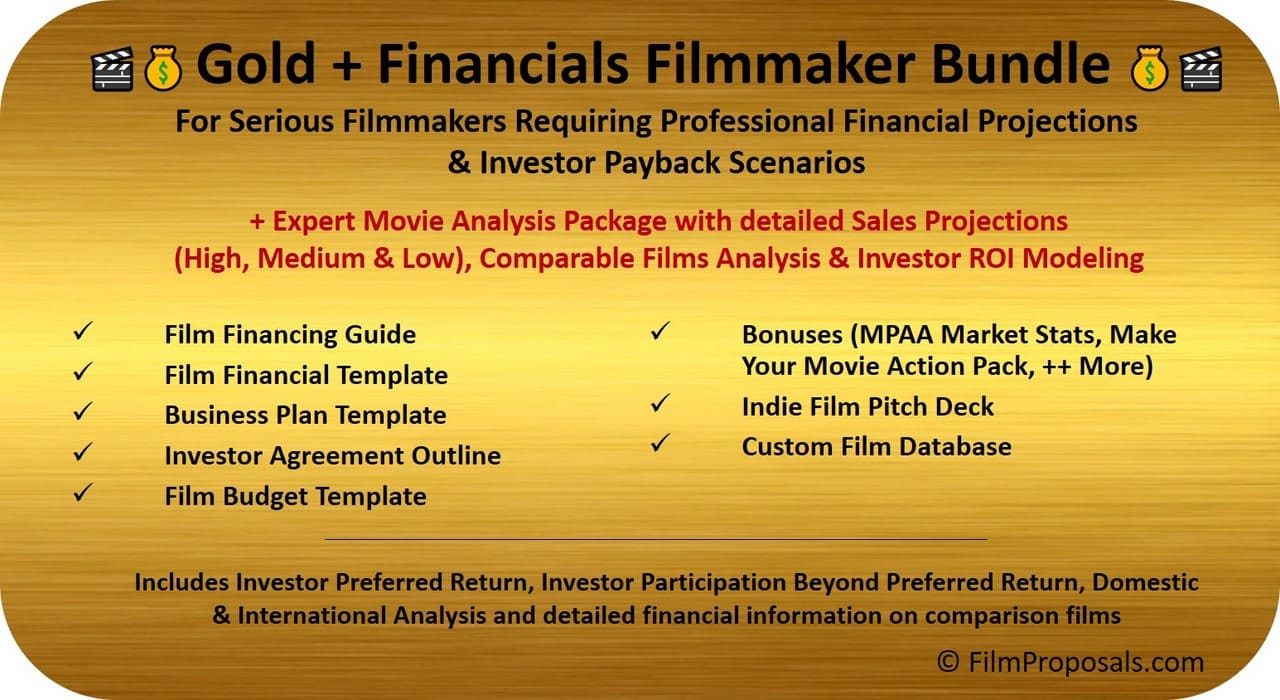 Full Gold Toolkit
+ Professional Sales Projections & Investor ROI
Regular Price $802, Save $203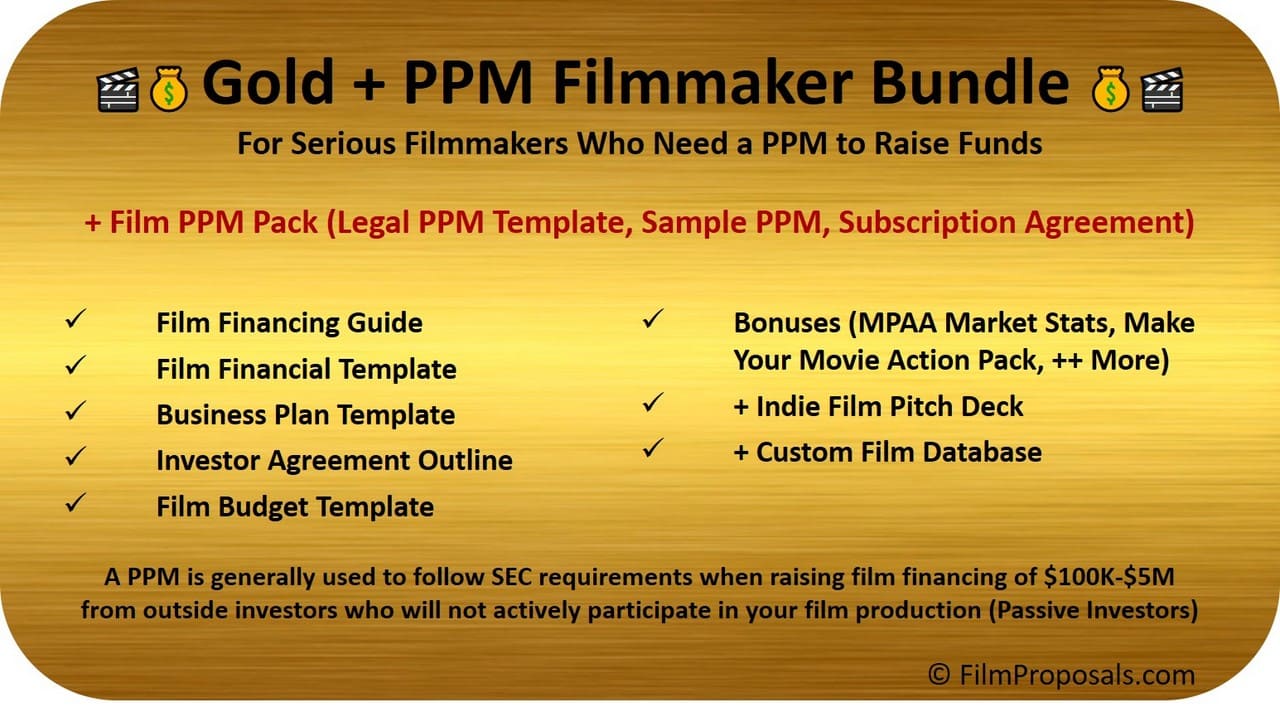 Full Gold Toolkit
+ PPM (Private Placement Memorandum)
Regular Price $802, Save $203
Film Financing Toolkits - Templates & Tools for the DIY Filmmaker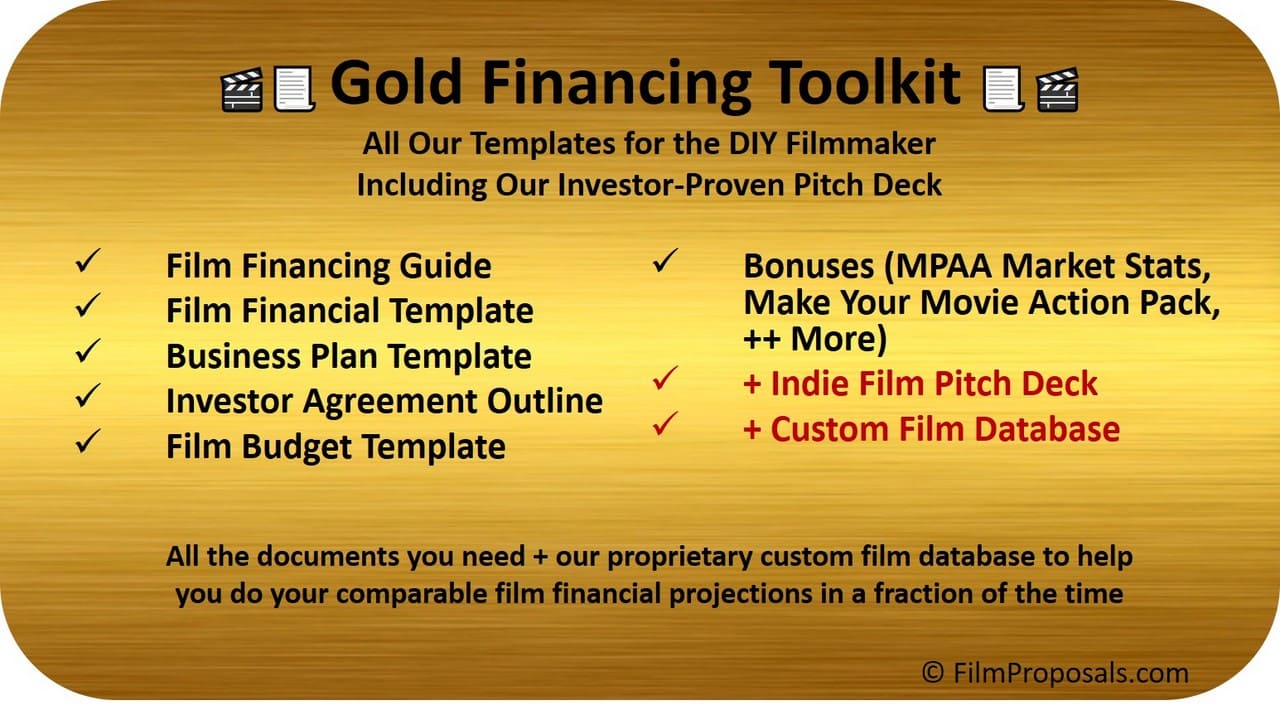 Full Silver Toolkit
+ Indie Film Pitch Deck Template
+ Custom Indie Film Database
Regular Price $303, Save $124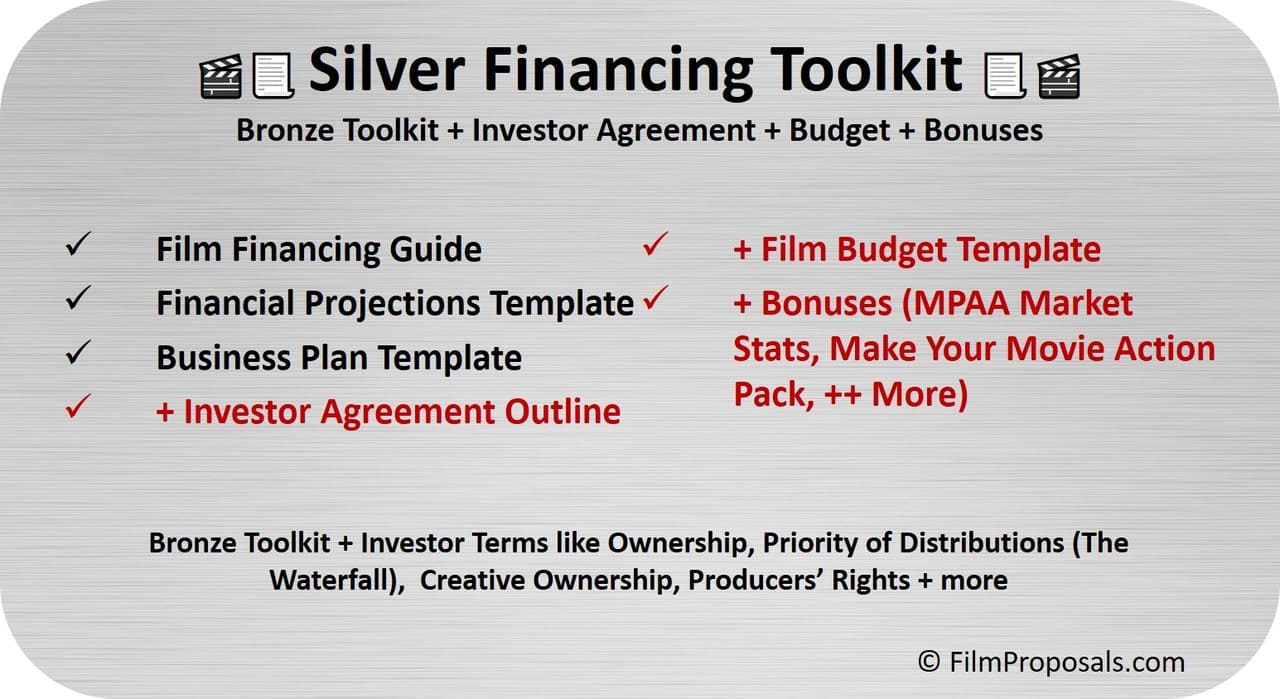 Full Bronze Toolkit
+ Investor Agreement Outline
+ Film Budget Template
+ Bonuses (MPAA Market Stats, Make Your Movie Action Pack, ++ More)
Regular Price $205, Save $76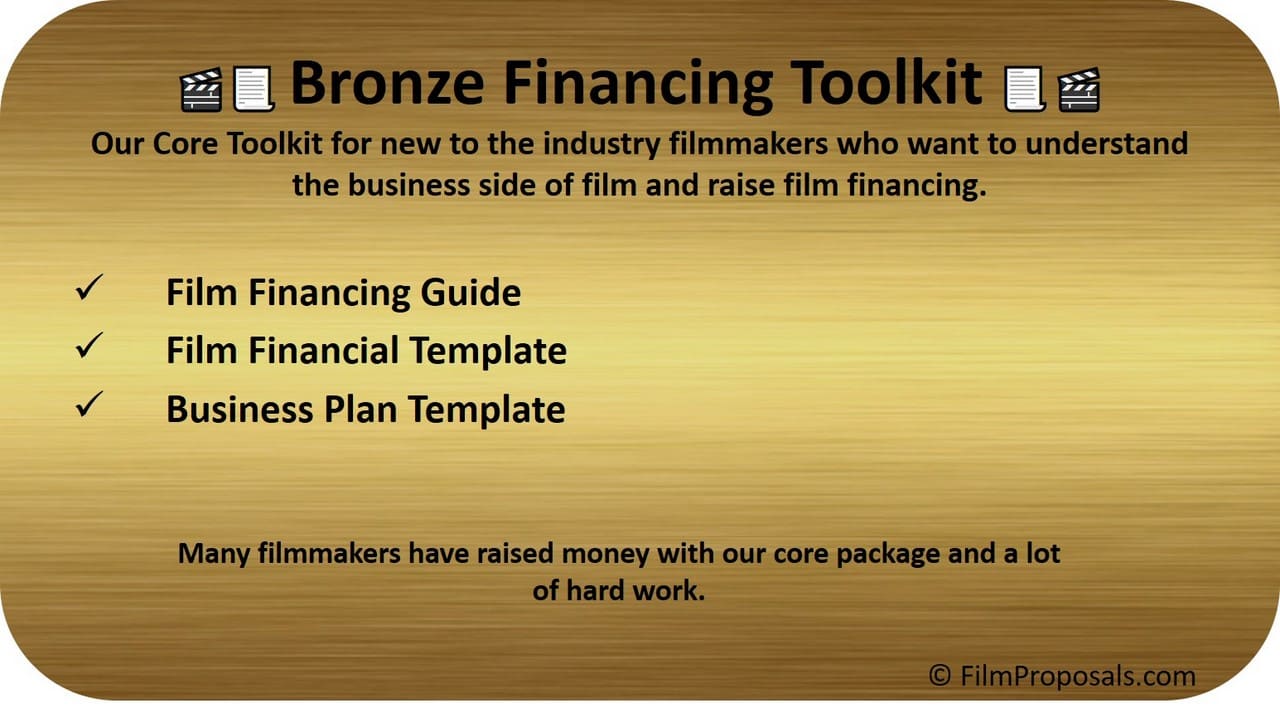 Film Financing Guide
Film Financial Projections Template
Business Plan Template
Regular Price $137, Save $38
Testimonials
Check out some of our Filmmaker Reviews
Just want to thank you for your materials and help over the past year. I could not have raised the $1.5 million or made this film without the materials you provided -- and for $99? The bargain of my career!

This is perfect! I have potential investors but I had no idea how to prepare a professional investment package to present to them. (I'm an artiste', not a business person. :) ) The information is clear and easy to understand, and Melissa is very prompt in answering emails.

Hi Melissa! I purchased Package #3 a couple of days ago, and I feel like I'm taking a crash course in film financing. So far, what I've read and learned has been invaluable. Thank you!
FilmProposals Tools and Templates