Dreams of an Insomniac new Movie Trailer
by Marvin Keith Mason II
(Baltimore, Maryland)
Dreams of an Insomniac Independent Film
We are raising money for our Film, Dreams of an Insomniac via Kickstarter, a platform that facilitates fundraising for artist, and we need your help. Dreams of an insomniac is a single film that will be released in two ways.

Dreams of an Insomniac is a compilation of 6 short stories that overlap through the thoughts, actions, and eyes of the main character. The first script of the six, City of Lost Dreams, was written over two years ago.

It is that script, City of Lost Dreams, which will be released separately from the rest. Since the City of Lost Dreams story is so strong, it demands to be heard in its own right. It is slated to be between 15 and 20 minutes and deals with a woman who is the victim of Murphy's Law. It will premier early next year.

The teaser for City of Lost Dreams is below:


City of Lost Dreams Teaser from http://vimeo.com/artisonmagazine on Vimeo
We have also prepared a vignette called Free, which focuses on a main character, Jane, from both City of Lost Dreams and the rest of Dreams of an Insomniac.
The other 5 shorts will then be edited with the first movie to deliver the entire Dreams of an Insomniac story, which will premier late next year. The scripts were written in such a way that they could be viewed separately, almost like Sin-City, but when you watch them together there is a story that joins them all seamlessly.
Dreams of an Insomniac is about Dante rediscovering things about his past that haunt him and they are beginning to impact his present and future. His nightmares cause him such restlessness that he can no longer sleep. As a result he dreams wide awake and some of his nightmares have merged into his day to day life. He must decode it all in order to move forward or forever be trapped in his dreams.
In addition to being a mix of psychological drama and thriller, it is the overreaching story arcs of the dreams that will make Dreams of an Insomniac unique.
How We Will Do It:
Everything is falling into place; we just need your funding to assist. We have already scouted for locations and have put the final touches on most of the scripts. We will continue to polish the scripts and we'll prepare the shot list and storyboards as we get closer to our first shoot. Auditions for the remaining parts will take place before the end of September and after that it's just a boat load of filming. The filming will take place in 6 sessions of 3 days each. This will allow us to film while being mindful of our independent actors' need to return to work. After filming we will edit and master our audio while we get our film festival applications ready. After that we will sit back and hope everyone enjoys our hard work when they see it on the screen.
With your help, City of Lost Dreams, the short, is guaranteed to be released before next summer. The entire film will be released by the end of next year.
Who we are:
Artison Films is a part of Artison Magazine. We focus on film and are the team behind all the original videos you can see on the Artison website. We are also working on several short and feature length films. The other half, Artison Magazine is an online arts and entertainment magazine. Our purpose is to give our audience a taste of all that is unique, rare, extraordinary, or just out of the ordinary in the world of art and entertainment. Spanning as much as the artistic cosmos as possible, our site covers classic art, dance, galleries, fashion, film, music and more. Not willing to settle for a plethora of content, we strive to deliver the majority of our content complete with complimentary photos and videos, so you, our audience, can experience it in the most immersive way the web has to offer.
Artison is where ART IS always ON
Contact Us: info@artisonmagazine.com
Join in and write your own page! It's easy to do. How? Simply click here to return to New Movies Trailer 2012.
Promote YOUR Story, Business, Film on FilmProposals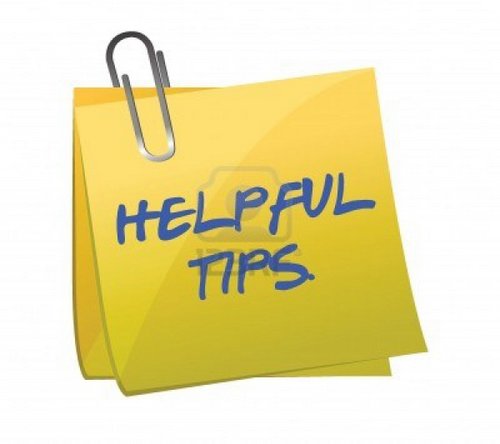 Do you have some great indie filmmaker tips to share with other aspiring or current filmmakers? Do you want to promote your latest film or service to a huge global network of filmmakers, producers, directors, potential investors and distributors? Here is a great opportunity to first, pay it forward, and then promote your projects, products and services.
More Info: Filmmaker Tips - Write for FilmProposals
2020 is YOUR Year - Make Your Movie


FilmProposals Financing Packages
Bronze
Regular Price $137, Save $38
Full Bronze Package
Regular Price $214, Save $75
Gold

Full Silver Package
Regular Price $564, Save $175
Testimonials
Check out some of our Filmmaker Reviews
Just want to thank you for your materials and help over the past year. I could not have raised the $1.5 million or made this film without the materials you provided -- and for $99? The bargain of my career!

This is perfect! I have potential investors but I had no idea how to prepare a professional investment package to present to them. (I'm an artiste', not a business person. :) ) The information is clear and easy to understand, and Melissa is very prompt in answering emails.

Hi Melissa! I purchased Package #3 a couple of days ago, and I feel like I'm taking a crash course in film financing. So far, what I've read and learned has been invaluable. Thank you!
FilmProposals Tools and Templates