Feb 04, 2021
Gold + Financials Filmmaker Bundle | Best Money I've Ever Spent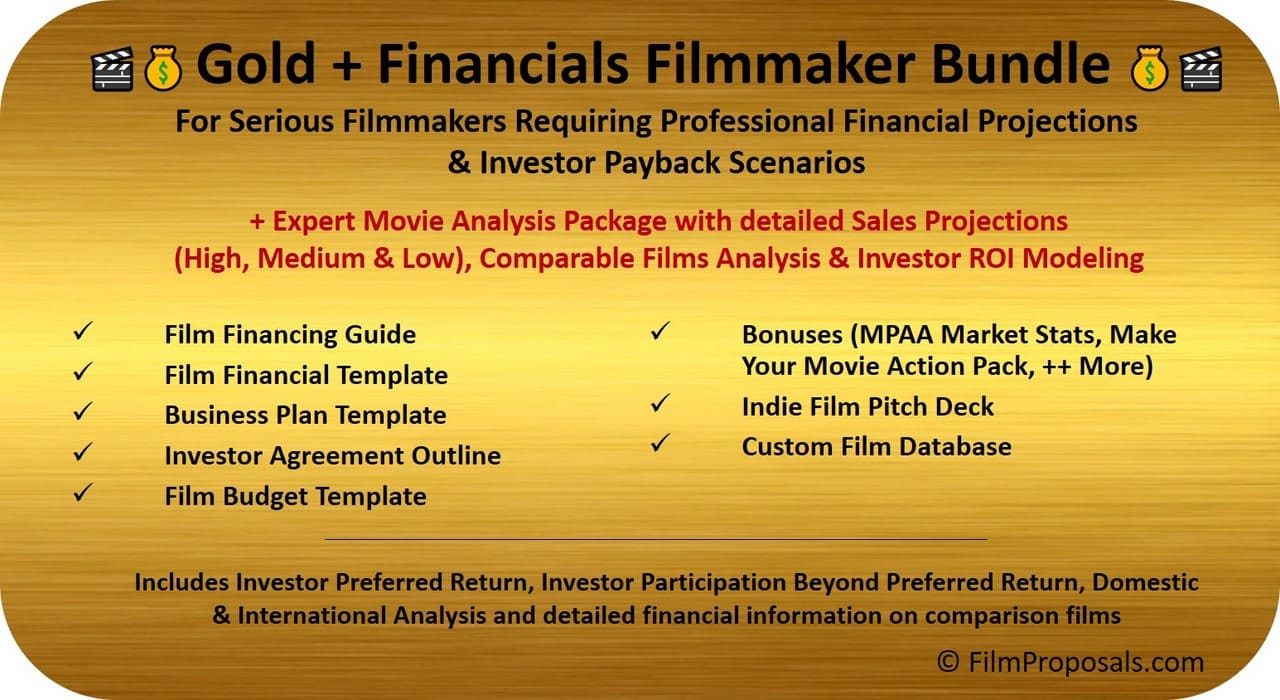 Melissa, I was extremely hesitant in purchasing even your lowest priced package. It all sounded to good to be true. I spent 2 months last year writing a business plan from scratch for a different medium. So I just couldn't imagine getting anything worth while for the prices you were offering. But I have an investor that requested a detailed plan with financial projections within 2 weeks, so I pulled the trigger on your Gold + Financials Filmmaker Bundle.
It was the best money I've ever spent! Can't even begin to tell you what a difference it makes. So concise and on point. Makes putting the plan together so fluid and easy. Not having to worry about what to cover, only how to best state it for my film project. Amazing. Thank you so much. Worth every dollar!
- Michael, January 2021
Continue reading "Gold + Financials Filmmaker Bundle | Best Money I've Ever Spent"