GloryReelz Christian Film Festival
by Melissa
(Novi, MI)
GloryReelz Christian Film Fest & Writer's Lab
GloryReelz Film & Literary Festival in Detroit, MI, is growing to become one of the largest conferences in the MidWest for film and other media in the Christian and Faith Based genres.

Red Carpet Reception - Friday June 12, 2015
Festival - Saturday June 13, 2015.
Submissions - April 4, 2015

Festival events this year include a range of classes and panels such as Entertainment Law, Taxes, Self Publishing, Cinematography, Directing, Post Editing, Celtx for Production and Script, The Many Roads of Fiction, Putting together Your Team and more. The Master Classes include Story Structure for Filmmakers and Screenwriters by Dr. Stan Williams of Moral Premise and The Art and Business of Stage and Theatre. The key speaker is renowned author and screenwriter Cecil Murphey and there will be an author pavilion for book signings from various authors with the evening culminating in the Awards for Best of. The festival has categories for Playwrights, Filmmakers, Youth, Music Videos and Books destined for film. In addition to distribution, Urban Christian Books will be on site to accept a limited number of pitches for publication consideration.

Submissions for film, music videos, films directed by females, youth short films, books, stage plays etc. will be taken until April 4th.

All categories receive trophies and award certificate with cash prizes going to the best of the best. It is strongly recommend you attend but is not required to win.

For additional info: www.gloryreelz.com

The GRCFF presented by Her Shine, exists to educate and promote faith-based and family friendly filmmakers and their films in order to raise the standard and provide tools and resources needed to create wholesome, quality infused media programs.

Join in and write your own page! It's easy to do. How? Simply click here to return to Film Festivals.
Promote YOUR Story, Business, Film on FilmProposals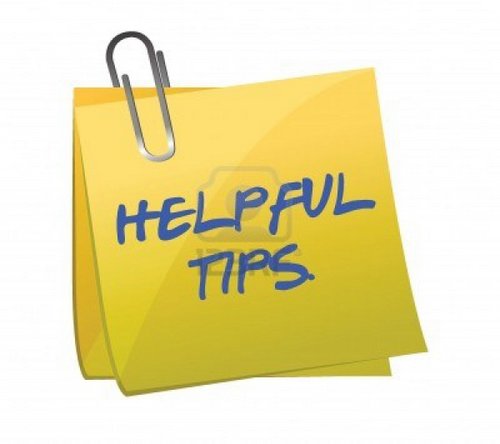 Do you have some great indie filmmaker tips to share with other aspiring or current filmmakers? Do you want to promote your latest film or service to a huge global network of filmmakers, producers, directors, potential investors and distributors? Here is a great opportunity to first, pay it forward, and then promote your projects, products and services.
More Info: Filmmaker Tips - Write for FilmProposals
All New 2021 Financing Packages (Bundles & Toolkits)
Film Financing Bundles - All the Templates + Professional Services & Legal Options for the Serious Filmmaker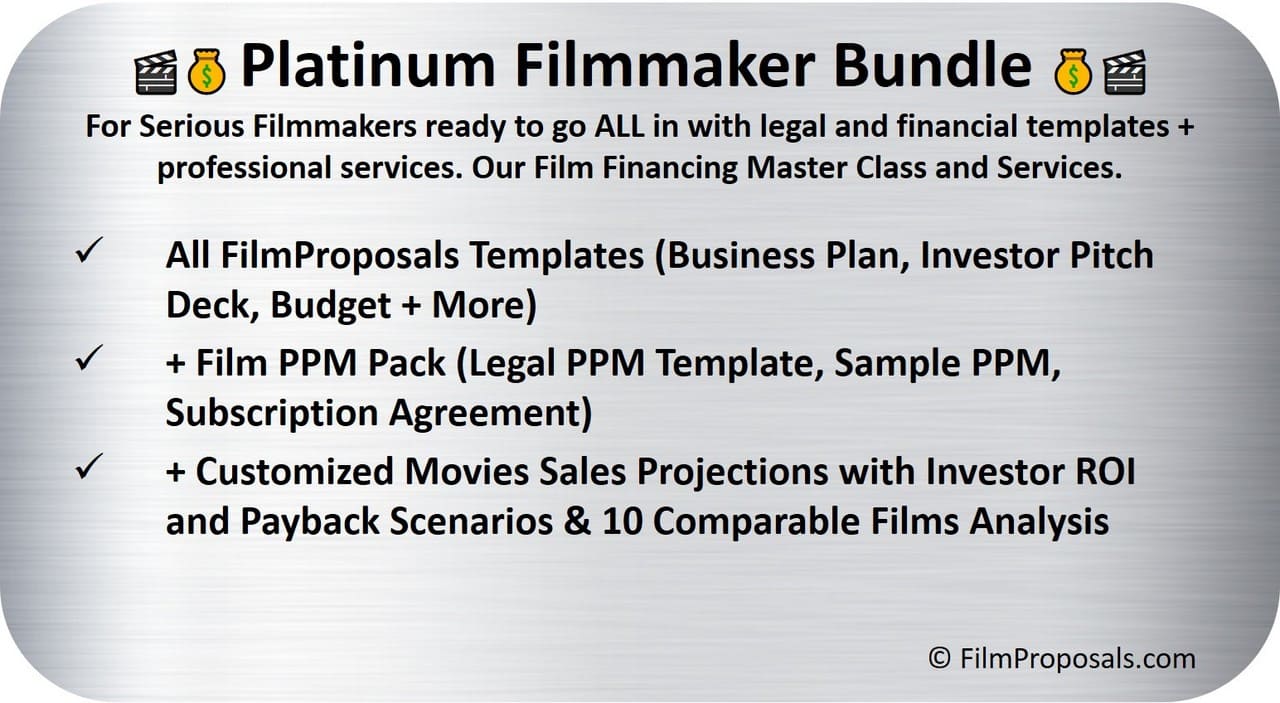 Full Gold Toolkit
+ Professional Sales Projections & Investor ROI
+ PPM (Private Placement Memorandum)
Regular Price $1301, Save $302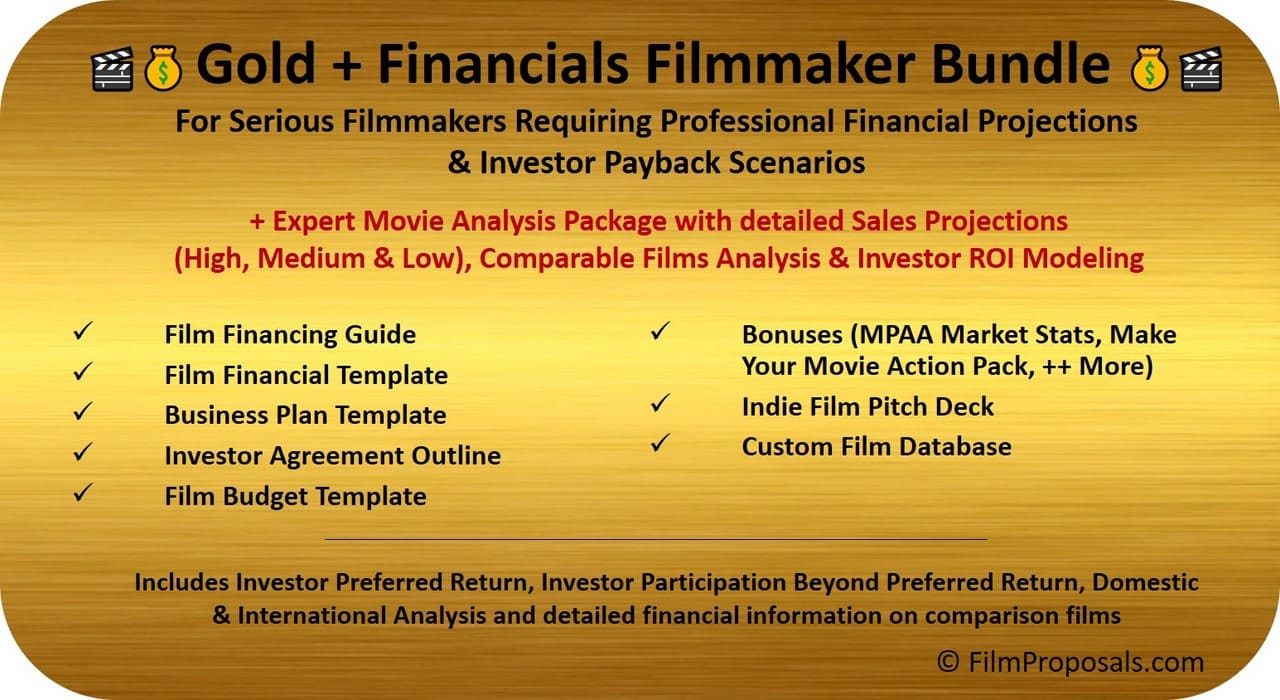 Full Gold Toolkit
+ Professional Sales Projections & Investor ROI
Regular Price $802, Save $203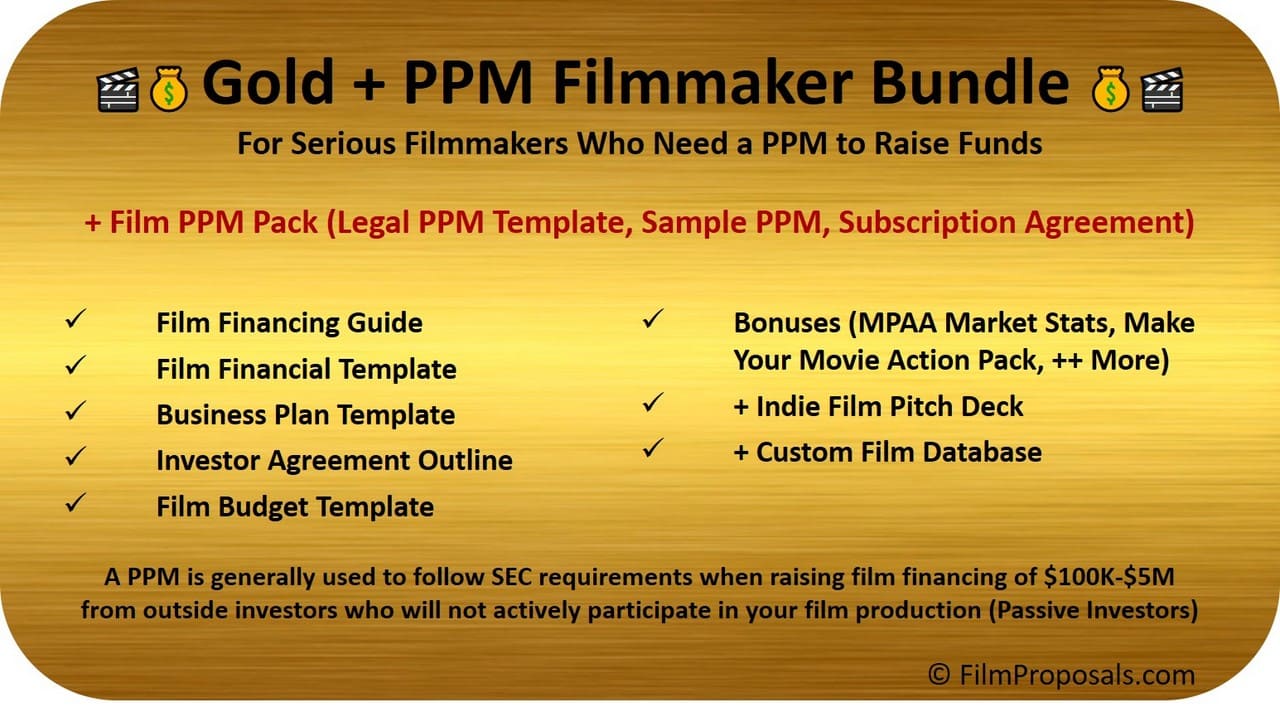 Full Gold Toolkit
+ PPM (Private Placement Memorandum)
Regular Price $802, Save $203
Film Financing Toolkits - Templates & Tools for the DIY Filmmaker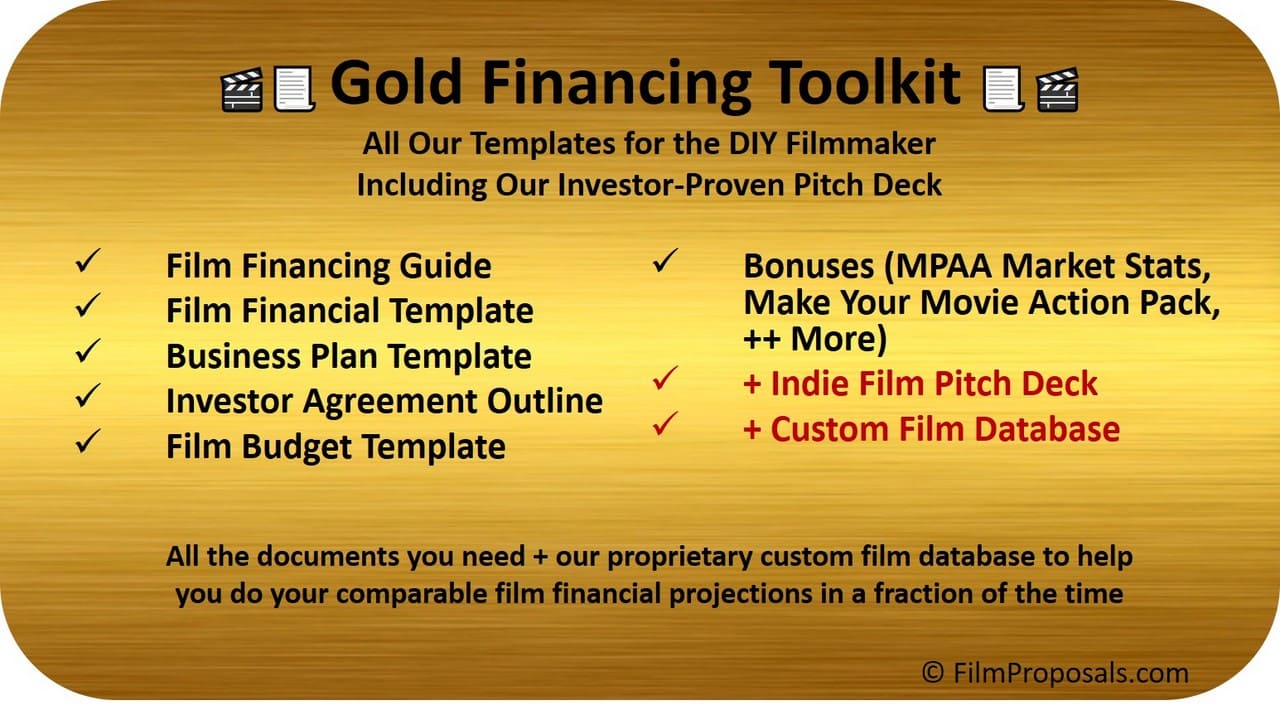 Full Silver Toolkit
+ Indie Film Pitch Deck Template
+ Custom Indie Film Database
Regular Price $303, Save $124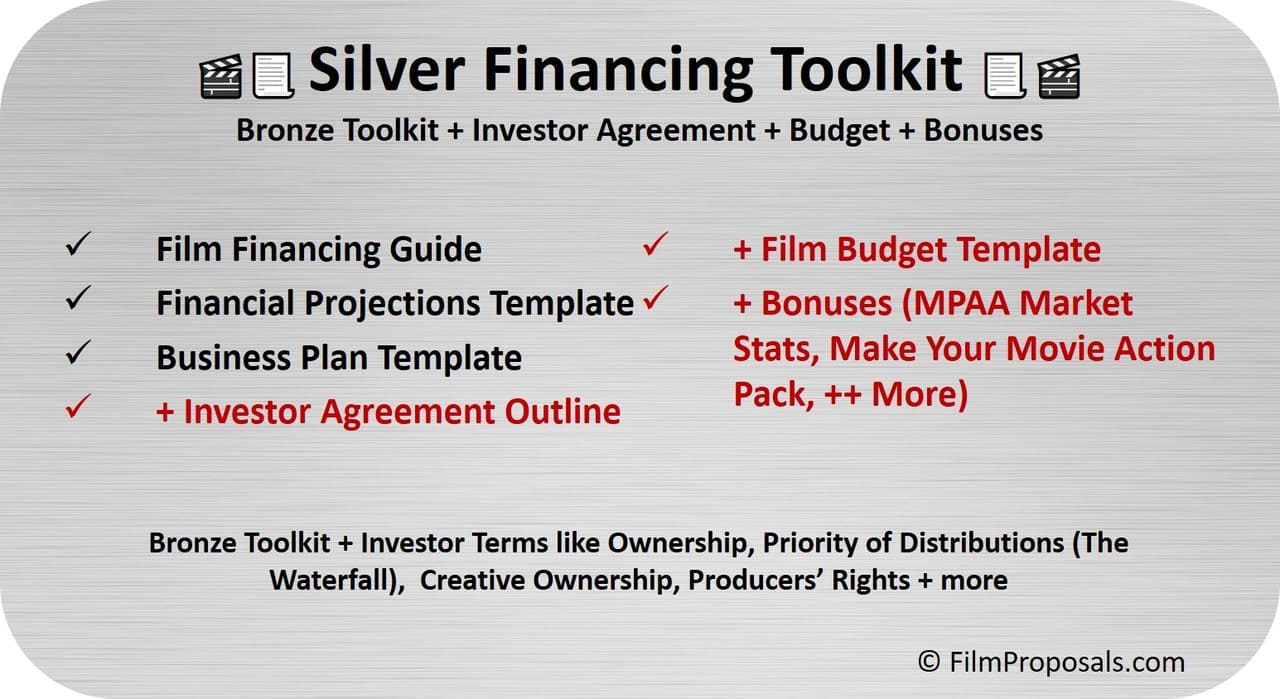 Full Bronze Toolkit
+ Investor Agreement Outline
+ Film Budget Template
+ Bonuses (MPAA Market Stats, Make Your Movie Action Pack, ++ More)
Regular Price $205, Save $76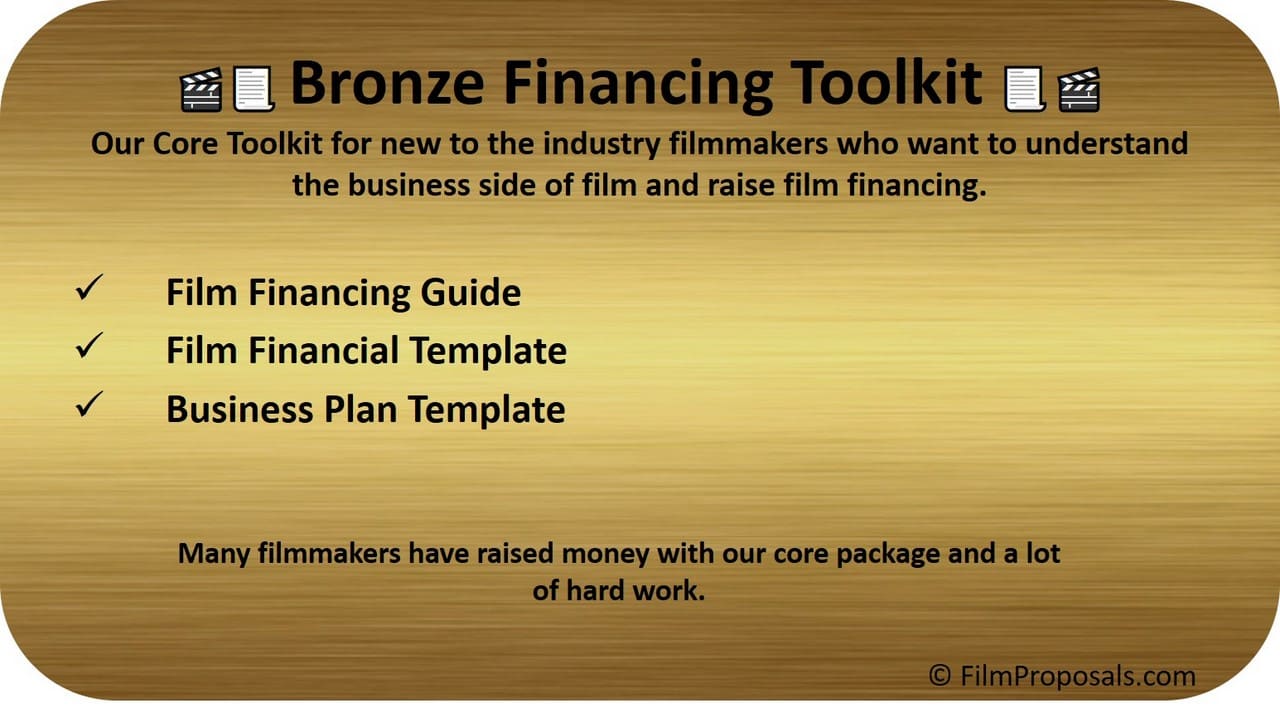 Film Financing Guide
Film Financial Projections Template
Business Plan Template
Regular Price $137, Save $38
Testimonials
Check out some of our Filmmaker Reviews
Just want to thank you for your materials and help over the past year. I could not have raised the $1.5 million or made this film without the materials you provided -- and for $99? The bargain of my career!

This is perfect! I have potential investors but I had no idea how to prepare a professional investment package to present to them. (I'm an artiste', not a business person. :) ) The information is clear and easy to understand, and Melissa is very prompt in answering emails.

Hi Melissa! I purchased Package #3 a couple of days ago, and I feel like I'm taking a crash course in film financing. So far, what I've read and learned has been invaluable. Thank you!
FilmProposals Tools and Templates