Independent TV and Film Screenwriter
by Avion Anderson
(Tobago, Trinidad and Tobago)
Caribbean-based Screenwriter
My name is Avion Anderson. I am a Freelance Caribbean-based Script/Screenwriter and Editor, specializing in dramas (family, teen/youth, legal, romance, medical, religious, crime and a number of others), thrillers, reality, docudrama, sitcom and soap opera genres.

I have written several treatments, screenplays and proposals for television projects, which are all based on the multifarious (cultural, religious, social, language (ways of speaking), family morals and values and economical and more) diversity of each island of the Caribbean and even the multi-ethnicity of its people, who tries to live in harmony with one another and work together in making a better life and creating a safe haven for themselves, their loved ones and others and even for the coming generation, as a family unit and independently as individuals - as they learn to deal with each other and striving for excellence in everything that they do along with pursuing their dreams, overcome obstacles, to coping and dealing with the demands and pressures of their schooling/jobs/workloads, doubled with the responsibilities that comes with bearing, raising and bringing up children - to them always being there twenty-four seven (24/7) for other family members, relatives, friends, enemies and the general public – and also dealing with some very mind-boggling, emotional, complicated, as well as picture perfect love life, engagements, marriages, divorces and other things, from a fictional point of view; but non-fictional in coming up with solutions at either coping, dealing and addressing the numerous issues, problems and plagues [teenage pregnancy, Aids, rape, crime, child abuse, spouse abuse, substance abuse, cancer, prostitution, pornography, homosexuality, racism, gender discrimination and equality, drug abuse and trafficking, human trafficking, teen marriages, war, politics, and more) which is continuously endangering our daily lives and feverishly robbing us of the goodness and beauty of our people, our home, society, country, nation and the planet – we call Earth; in their own personal way; whether negative or positive - which has either caused most of them to question their own existence and purpose on Earth and/or have even driven them to the very brink of collapse (fighting their inner demons, depression, eating disorders, families, friends, employers, co-workers and more) and even over the edge to the point of committing (malice, mayhem, murder and suicide). In the end it will their fate and belief in themselves and each other, which most often have cost them pain, due to betrayal of trust, envy, greed, lies, secrets, broken promises, power, lust and pride in themselves and which has even put most of their friendships, relationships and family ties to the very test, that has seen many breaking up, destroyed and even mending, and also have brought lots of joy and good cheer to some, while for others a total nightmare and longsuffering, which they continue to struggle with daily and it is these experiences and events that will either break and/or make each individual and also the families who are what they truly are today.

For more information or to request samples of my work. You can contact me at:
Avion Anderson (Ms.)
Script/Screenwriter and Editor
#295B, Windward Main Road
Betsy's Hope, Roxborough
Tobago, TRINIDAD & TOBAGO
Tel. No: (868) 292-5034
Email: avionanderson@hotmail.com
Websites: http://www.myspace.com/avionanderson "or" http://www.facebook.com/avion.anderson.

Join in and write your own page! It's easy to do. How? Simply click here to return to Film Production Companies.
Promote YOUR Story, Business, Film on FilmProposals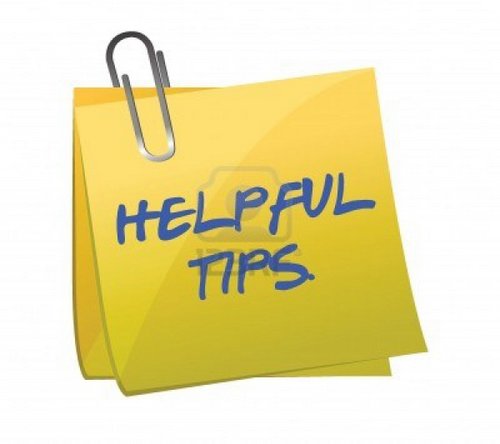 Do you have some great indie filmmaker tips to share with other aspiring or current filmmakers? Do you want to promote your latest film or service to a huge global network of filmmakers, producers, directors, potential investors and distributors? Here is a great opportunity to first, pay it forward, and then promote your projects, products and services.
More Info: Filmmaker Tips - Write for FilmProposals
2020 is YOUR Year - Make Your Movie


FilmProposals Financing Packages
Bronze
Regular Price $137, Save $38
Full Bronze Package
Regular Price $214, Save $75
Gold

Full Silver Package
Regular Price $564, Save $175
Testimonials
Check out some of our Filmmaker Reviews
Just want to thank you for your materials and help over the past year. I could not have raised the $1.5 million or made this film without the materials you provided -- and for $99? The bargain of my career!

This is perfect! I have potential investors but I had no idea how to prepare a professional investment package to present to them. (I'm an artiste', not a business person. :) ) The information is clear and easy to understand, and Melissa is very prompt in answering emails.

Hi Melissa! I purchased Package #3 a couple of days ago, and I feel like I'm taking a crash course in film financing. So far, what I've read and learned has been invaluable. Thank you!