Timeless
by Areful Eeslam
(Dhaka, Bangladesh)
Areful Eeslam
After the high school exam Annie is spending routine boring time. One day she goes to a dvd parlor to get some dvds. She finds a dvd called "Wizard of Time" and the manager alerts her saying it is very unusual movie and whomever takes it returns hysterical. Annie finds it intriguing and takes it. At home, when she is about to watch the movie, she finds a caution in the dvd frontal: "Watch at your own risk. For best result see at midnight. ALONE!".

Everything is going very atypical so far. The movie begins at midnight; it starts in the era of Greek Mythology, when Helen of troy is being abducted. After that sequence a frame freezes, completely stuck for couple of minutes. Annie thinks the dvd got scrambled from a scratch, but everything in the frame keeps moving. It's a night scene there are fire, flames are moving from torch. She gets closer, hears some voices, when she goes too much closer, she puts her hand into the tv & gets into tv screen imagine when neo (keeanu reeves) was captured from the Matrix to real world in the first part. She falls into the fence of troy arena. She sees a 4:3 ratio screen is being vanished in the middle of a sculpture as if it was made for it. Now what happens?

She meets a wizard name Maximus. He makes gadgets & gizmos. She has the dvd remote in hand, when she presses next chapter they find themselves in between Trojan war, she lost her remote in the middle of the battle. They manage to hide, Max says the sculpture is full of mystical power where she came from. Now starts Annie's journey, with help of max they discovers the remote. She makes leaps in the history of time to find the gateway to her world. Chapter after chapter she witness almost every major even of the history. The wars & independences of nations, in a fast forward motion, but she fails to find the door which goes back to her time. The wizard appears in many space of time with a different name, he becomes her companion in many avatars. After the era of independence of India, the remote battery gets damaged. The wizard made a power booster, but it misfires, skips lots of chapters of dvd.

It leads her to future in 25th century. When Machines control everything & an evil emperor rules the world. She finds the wizard once again. A futuristic intelligence force of the emperor detects the remote control. Annie gets arrested. She is unfamiliar with the future technology, so she can't do anything to escape. Emperor gets to know that the remote is a key to time travel & orders to make a gateway to extract its technology. The wizard rescues Annie, they steal the remote & escape.

Lot of adventure happens, after the entire journey, at climatic point when the movie will finish the dvd will be stopped. But Annie doesn't belong here, she will be stuck here too. In the nick of time the wizard makes a digital time shift menu attached with the remote which triggers to the exact time of movie where she accidentally came into this world.

She finally made the comeback to real world. Not a second passed in real time. But guess what, she is in love with the wizards after all the adventures journey together, but he is a part of the movie, he is unreal. After some day when she is about to return the dvd. On the way she stops into a local toy store & see a toy maker exhibiting amazing toys who exactly looks like the wizard. Yes wizard, in a way, in a sense of mythic & love. Now that's the end of this story & the beginning of another.

Contact: dreamers.space@yahoo.com
Click here to read or post comments
Return to Independent Film Pitch.
The Playing Field
by Shannon L. Frady
(New York, NY)
True story of a DEA collaboration with Chinese counter-narcotics agencies that ended in the take down of Asia's largest heroin cartel in 2003. Based on interviews with the DEA country attache (now retired) who led the US side of the operation.

Already written 107 page screenplay, registered WGA.
fotosonics@gmail.com
Return to Independent Film Pitch.
Bucovina Card Game
by Zack Block
(Hollywood, CA)
Bucovina Card Game
Kavadba Entertainment Presents "Bucovina Card Game" a Short Film by Zack Block and Sean Trimpe. This film was done as a camera test for a feature film which is currently seeking funding. Contact one66bigfoot@hotmail.com for investment opportunities.
Return to Independent Film Pitch.
TRACE
by Shannon Lowell Frady
(San Angelo, TX)
Trace Movie
CROSS-MEDIA INTERACTIVITY. Event attendees participate in a real-time cross-media storyline incorporating the event, and connecting it with more events, real-world props (character business cards, etc), web and mobile media, all of which afford touch points (and new opportunities for product placement).



The live events and the online content will be produced in line while shooting the film version, which will incorporate the interactive live events. The events are where actors appear to be "part of the crowd" and the film crew appear as the "media" covering the event.

Until seeing character emails/sms messages following the event, and seeing the film, attendees will not know fully who the actors or characters are or what the story is. The entire storyline is finally released in a free online movie encapsulating the previous content and attendee/content subscriber experiences. Part of the appeal will be no one through production will necessarily know who is who. Only by socially interacting with people and picking up clues (websites, email addresses and phone numbers) both at the events and online can people discern who the characters are and what the story may be.

THE STORY
Set in modern Beijing, Trace is the story of an enigmatic young artist, ELAINE, who unwittingly, through her paintings, reveals the formula for a new energy source. It is a formula so valuable and closely guarded that it leads to her abduction – setting in motion a chain of events that involve the cast of characters that are associated with a secret and sinister elite in the world of illicit trade. The audience is invited to be a part of the real time action that revolves around these central characters, locations and events. Or access the websites used in the film to then interact with the story, on their PCs or cell phones.

PRODUCTION ESTIMATE 2008 @ 40 Day shoot, incl. 3 days pickup (USD)

Film Production GRAND TOTAL: 700,000

IRE COMPONENTS
Marketing, Promotion, interactive components 88,000

Events (2 @ 250,000 each) 73,000

GRAND TOTAL FOR IRE EXECUTION: USD 861,000

CONTACT ME FOR FULL BUDGET AND/OR MORE INFORMATION
fotosonics@gmail.com
http://www.fotosonics.com

Return to Independent Film Pitch.
Alexander Rodchenko and The Russian Avant-garde Copernicus Films
by Michael Craig
(Moscow)
Alexander Rodchenko and The Russian Avant-garde
Copernicus Films is Documentary film Production Company based in Russia and UK. After a decade working in the film industry in the UK Michael Craig travelled to Moscow in 1995 to make films and write where he has lived and worked ever since.

He made his first documentary film "Alexander Rodchenko and the Russian Avant-garde" in 1999 and from this experience embarked on a series of films about the Russian Avant-garde of the 1920s and 30s. Five further films have been completed "Architecture and the Russian Avant-garde and , Meyerhold, Theatre and the Russian Avant-garde, "David Burliuk and the Japanese Avant-garde, with locations in Moscow Tokyo and Kyoto and a 6th film Kandinsky" shot in Germany and Russia.

At the moment two films about Japanase art are in post production.
Return to Independent Film Pitch.
Project Vision Quest
by Andray D. Lee
(Springfield, MA USA)
Vision Quest is a one hour thirty minute movie four girls from remote locations on earth, and a Shamanic priest from Africa. The two groups come together in Salem, Massachusetts and recollect repressed memories of the beginning of evil on the virgin planet earth. Vision Quest cuts across linear time frame explaining how the male and female gender were created equal for the purpose of emitting love vibrational frequencies to calm chaotic energy in the universe.

Vision Quest explains how the blood and sexuality of women (Yin) was experimentally tampered with by advance extraterrestrials. This tampering attracts "Luciferan energy" from the 9th dimensional galactic black hole to earth. For these reasons women became extremely abusive to the male vibration (yang) for egotistical powers, etc. Over time, women experienced a karmic backlash from the male vibration trying desperately to regain powers they subconsciously know belongs to them.

In the end, four super psychic teenage girls of different races and cultures come together and form a unified consciousness to bring back gender equality. The bringing back of gender equality releases "Luciferan energy" from earth back to the 9th dimension galactic black hole. This is achieved through rituals of menstrual blood, awakening the heart thus awakening "Giaia" and reopening multiple dimensional portals to varieties of extraterrestrials that have been waiting for years in anticipation.
andray2000@gmail.com
Return to Independent Film Pitch.
Tent City
by Alison Hicks
(Okemos, MI)
Single mom tennis instructor of 7 yr. old cute little blonde daughter gets falsely arrested for a felonly 3 intent to kill her daughter. Thrown into Tent City by Sheriff Joe Arpaio the World's Toughest Sheriff in the World. Her life is turned upside down going through the legal system in Maracopa County. Friends, Family and newcommers are brought into Alison's life to try to get her of of this nightmare that exists in everyday live in Sheriff Joe Arpaio's System. Alison fights daily and she wins after 3 years with media exposure. Her star tennis history with clients such as Johnny Carson, Merv Griffin and some modeling acting career, the Governor looked at her case and expunged her. Others in the system are not so lucky. People die in the desert Tent City Prison. 139 degrees in the summer, Zero in the winter. Petty crimes, false arrests or even people awaiting trial. This is a desert. Live visuals of this on Film will show the world of Sheriff Joe Arpaio as one of the Nations sickest, most inhumane cruel, torture, abusive leader of them all.

Alison A. Hicks
Author/Film Creator
BackSPIN
www.backspinmymovie.com
517-599-0016
Steve Wargo
SWAT HD
www.controversialpictures.com
480-980-0446
Return to Independent Film Pitch.
Devil's Bargain
by Russell Coy
(Syracuse, Indiana)
Todd, a young drug user who's on his way to rock bottom, enters the apartment of his friend and fellow user, a local prostitute, to find that she's been murdered. To make matters worse, a drug raid has commenced downstairs, leaving him to wait until the police have all gone.

When the coast seems to be clear, he starts for the door when someone knocks. This turns out to be John, a sheriff who now holds Todd's fate in his hands. The Twist: John's wife, Laura, is cheating on him with his ex-con brother, Mark. And he wants them dead.

So John offers Todd the opportunity of walking free with the condition that he carries out a hit on Mark and Laura while John forms an airtight alibi.

Todd agrees, but can he convince himself to go through with it, or will his conscience get the better of him?

russellcoy@hotmail.com
Return to Independent Film Pitch.
TICKET TO RIDE Independent Film
by VELVET RHODES
(GLENDALE CALIFORNIA USA)
Velvet Rhodes starring in Purple Zone
This is a hilarious comedy feature film about the present day Middle East where the women take over and turn all of the "holy sites" into Disneyland amusement park rides.

The men sell the tickets and it is a resounding success as they are so busy selling tickets to tourists that peace is achieved in the Middle East.

Some of the rides include "The Wailing Wall Ride", "The Suicide Bomber Ride", "The Gaza Strip Ride" and many more all done in off the wall comedy inducing belly aching laughter, however with taste and distinction!!! Total fun and silliness!! Shooting in Glendale and Sun Valley, California.

WINNER BEST SHORT COMEDY SCREENPLAY ACTION ON FILM INTERNATIONAL FILM FESTIVAL 2009 www.aoffest.com

VELVET RHODES PRODUCTIONS was started in 2005 by Velvet Rhodes, who after years of acting, decided to make her own movies. THE PURPLE ZONE and THE CELL PHONE are produced, written, directed and star Velvet Rhodes. Both shorts are doing very well in the film festival circuit and are currently being prepared for full length versions.

THE PURPLE ZONE is on SCI-FILONDONTV.com and is being prepped for a full length feature.

THE CELL PHONE is a tv pilot with 26 episodes.

admin@velvetrhodesproductions.com
Return to Independent Film Pitch.
BLOODLUST Independent Film
by indieproducer@hotmail.com
BLOODLUST Independent Film
BLOODLUST is a stylish new thriller from indie filmmaker Gabriel Maitreya (Shade and Shadow) which focuses heavily on sex, violence and the gray area in which the line between these two things seems to blur. Emphasizing the homoerotic undertone to fighting to an extent which makes FIGHT CLUB seem entirely hetro, BLOODLUST chronicles a young straight man's descent into gay/S&M experimentation following a nasty breakup, which leads him to fall victim to an internet predator. indieproducer@hotmail.com
Return to Independent Film Pitch.
FLUXED
by Troy Dovey
(Hollywood, CA.)
FLUXED Poster
People are calling it the "Pulp Fiction" of 2010. This will be CRUXSTAR's first feature film. A Mixed Genre with Drama, Comedy, Action, Suspense and Horror.

PLOT SUMMARY:
The lives of several people intertwine in this delusional tale of two unsuspecting young lovers, a dirty cop, his mail order bride, Goons Gone Bad, a psychopath bi-sexual snuff film director, his midget porno girlfriend, a Don and his Mother along with an array of colorful characters meet up under extraordinary circumstances with the Columbian Mafia to exchange a new designer drug.
Everyone seems to be out for themselves and things go horribly wrong...
Twisting, turning and burning very unexpectedly into a blissful and adventurous journey into catastrophe...
that still kinda ends with a happy ending?

Snatch, Smoking Aces, Hostel, Miami Blues and True Romance with a little David Lynch influence.

The script will be finalized in September 2009 and ready for pre-production. www.cruxstar.com
Return to Independent Film Pitch.
The Festival of Light
by Shundell Prasad
(New York City)
1979, Guyana, South America. The small country is under the rule of a dictator. Opportunities are rare, life is stifled, and food is short.
The Diwali Parade, marking the Hindu Festival of Light, is underway in the tiny villages of Guyana. The firecrackers are lit; the glorious motorcades are a spectacle for the eye.

Four-year-old Reshma, sings and claps her little hands, safely secured in her father, Vishnu's, arms; completely sheltered from the social, political and economic turmoil surrounding her.
The memory of Diwali in her father's arms is the last image of happiness for Reshma, as she and her mother, Meena, emigrate to Queens, NY, without her father, who is not allowed it accompany them due to immigration complications.

The thumping beats of Hip Hop of Queens in 1990 reveal the modern day Reshma, transformed and completely urbanized, without a trace of her youthful innocence.

Entrenched in the fast life of boys and rebellion against Meena, who has remarried a wealthy, older man, James, Reshma falls prey to her boyfriend, Justin, who rapes her on an overnight school trip. To add to Reshma's misery, Meena, in her own frustration, beats Reshma, mercilessly, for her unruly and disrespectful actions, this culminated when Reshma got suspended from school for forging Meena's signature for the school trip. Bruised and shattered by the torture life has inflicted on her, Reshma seeks shelter in the home of Asha's family. The family has just migrated to Queens from Guyana, illegally.

Their gentle and nurturing ways brings peace and happiness to Reshma once again. What ensues is a beautiful love story between Reshma and Ravin, Asha's brother.

Havoc again creeps into Reshma's life when Meena reveals the truth about Vishnu – he's involved with the illegal immigration black market and was thrown in jail while bringing Ravin and his family to America. Furious at Meena for trying to ruin her life, Reshma confronts Ravin, and asks him, "Tell me it's not true, She's Meena lying, right." Unable to deny the fact, Ravin is defeated. Reshma is shattered, and is at her breaking point.

The culmination of disastrous events: the rape, the beating and now the news of Ravin's family's involvement in her father's demise and their betrayal lands her in the hospital in a panic attack.

In her unconscious state, her tiny body lays motionless on the stark white hospital bed while the images of her father at the Diwali parade from her childhood surface. He Vishnu asks her, "Reshma bachcha (my child) where have you been?" She replies, "I'm here. Why did you leave me?" Returning to consciousness, Reshma comes to a realization and is now determined to find and free her father, however difficult it will be.

Guyana 1991. Georgetown is buzzing under the Hoyte regime; in a sea of African faces, emerges an Indian girl, Reshma. Armed with a single photo of her father from 13 years prior and sheer determination, she begins her journey into the Guyanese prison system.

In no time the realities of a male dominated system threaten to derail her mission. On a return journey to revisit her childhood village, a surprise visit by Ravin, reassures her of his compassion. With Ravin by her side, Reshma begins her voyage into the interior Amazon Rainforest, to Mazaruni Prison, the reported location of her father in the middle of the lush, swampy rainforest sits the tall imposing prison building. Tired and exhausted from her journey, Reshma is heartbroken when the Warden informs her that her father is in isolation, making it impossible for her to reunite with him.

Defeated, she returns to Georgetown, leaving the rainforest and her father behind. Unbeknownst to her, word has already gotten to Vishnu of his daughter's presence in Guyana. As Reshma, reluctantly readies her belongings to return to America, Vishnu is desperately and feverishly attempting a prison breakout. After an entire night of slogging in and scaling the anaconda-ridden jungle, Vishnu manages to get to the airport, just in time to see Reshma's plane depart. He's lost her once again.

Deeply saddened by her failure to reunite with her father, Reshma gives her life and hand in marriage to Ravin, the man who has loved her and supported her throughout her voyage. In the middle of the marriage rituals, fate has spun a different story. In-between the Sanskrit verses, from a distant, Reshma feels a cool breeze. She interrupts her marriage proceedings and walks to the source of it. She becomes motionless when faced with the image of her father, 14 years later.

But, her euphoria and dreams come to a halt at the sight of the police and an FBI officer behind her father. Before she can react, they drag Vishnu, an illegal immigrant and prison escapee, away from her grasp. She runs; the payal (musical feet ornaments) and heavy wedding sari jingles as she sprints after the police car that's carried her father away.

With rage fueling her, she returns to her shattered wedding and has a final confrontation with her stepfather, James, who admits to calling the FBI on Vishnu, thus safeguarding his relationship with Meena. In a moment of revelation, Meena turns her back on James and brings Reshma and Ravin, hand in hand, to the wedding Mandup (alter) to complete their rituals.

In the end, Reshma and Ravin return to Guyana and by 1993, democracy has been restored to the tiny nation country, and Vishnu, now a free man, welcomes his daughter and new son-in-law into his life, thus restoring the balance of life once again.

Shooting Schedule
The Festival of Light will be shot in Queens, NY for approximately 20 days and 6 days in Guyana (South America); a total of 26 days of production. The film will be shot on the latest digital technology, the Red One camera, giving it a vibrant, colorful texture, full of richness. Recent Films shot on the Red One Camera include: "Che"(Benecio Del Torro) Directed by Oliver Stone, "Angels & Demons" (Tom Hanks) Directed by Ron Howard, "Star Trek" (Eric Bana) Directed by J.J. Abrams, "Slum Dog Millionaire" (Dev Patel & Frida Pinto) Directed by Danny Boyle.

Casting
The scenes take place in "RESHMAS" home, new home, High school, streets, Guyana home, NYU campus, Law Office, after-school diner, Mandir, Queens park, NYC subway, Hospital, Amusement park, local Hotel / Motel, fast-food location and backyard. The stars attached to this project will be Melinda Shankar of the hit T.V. Show, Degrassi: The Next Generation, Degrassi Goes Hollywood, and "How to be Indie". Melinda is a promising star with big Indie credibility. Shankar is currently a series regular in the 8th season of Degrassi: The Next Generation. She stars as Alli Bhandari. She is also the lead role as "Indie" in the upcoming television series How to be Indie, which is scheduled to premiere in fall 2009 on YTV.

"The Festival of Light" will be a commercial Feature Film, non-documentary. We Have secured actor Larry Holden who appeared in Christopher Nolan's third film, "Insomnia" (he was in Nolan's second film, "Memento," as well). Spent a year traveling around the world, and then moved back "home" to Ireland in February 2003, where his production company, Holden Automotive, now keeps its home office. Continues to bounce around the globe, though, trying to make films wherever he goes. We are still in talks with several well-known actors both in North America and India.
Return to Independent Film Pitch.
Bollywood Punjabi film
by Harpreet Sandhu
(Vancouver, BC, Canada)
A unique Bollywood thriller which will be filmed in Vancouver, BC targeting population of 1.15 billion specifically with a universal project. The budget is approximately $600,000CDN.

It is a crime/thriller/romance/drama that has never been made in Punjabi Film Industry. The script is almost complete with the competency of having the audience hooked until the last moment.

hsandhu@freedomfromvirus.com
Click here to read or post comments
Return to Independent Film Pitch.
THE THIRD HOUR Independent Film
by Jonathon Stefanowich
(Elizabeth City, NC. USA)
Hello, my name is Jonathon Stefanowich and I am the owner of Shaded Tree Studios and the director of the upcoming film, The Third Hour. As of right now we are low on budget for this film and are in need of some money.

The film, which will be a feature length film, is low budget. We are trying to raise six million dollars by November, 2009 so we can start filming in December 2009.

We will be extremely grateful if we are sent the donations for the film. I have always wanted to make a movie and this money will help make it happen.

If you want to contact our studio, email us at shadedtreestudios@yahoo.com. Thanks for all the help. -Jonathon
Click here to read or post comments
Return to Independent Film Pitch.
"Prince Of Hitsville"
by Larry "Syid" Wright
(Greensboro,NC )
Right On Brother
On September 19, 2009, Pitchvine Entertainment will start working on our latest project,"Prince Of Hitsville," a docudrama on the events leading up to the making of the most socially conscious album ever made.

An original story with original music and a story line I know everyone will enjoy. Two of my films THE STORM & NICK are being distributed through Indieflix.com. You have seen Dream Girls, The Five Heartbeats; well "Prince Of Hitsville" is a story that we at Pitchvine know people will love.

A fan of Marvin Gaye and a product of the seventies I believe I have written something that will set itself apart from docudramas done on other personalities. Other films Produces or directed by Larry "Syid" Wright Of Pitchvine Entertainment

- Grand Slam…. Story about James Jones a star Negro baseball player
- Shattered…….final 14 showing at the 48 hour film festival
- M……….. …. film about Malcolm X
- Documentary on the Triad Youth Jazz society
Assistant director on the film Caution Heartache Ahead starring Bern Nadette Stanis

Music: Teamed up with a long time friends of mine who have worked with numerous entertainers in the business. He has given me something that will make people think about how they are living.

Cast: A group of actors and actress who have been with me since 2005. We have worked on several projects together and have grown to work well as a group.

syidsamir@yahoo.com
Click here to read or post comments
Return to Independent Film Pitch.
Promote YOUR Story, Business, Film on FilmProposals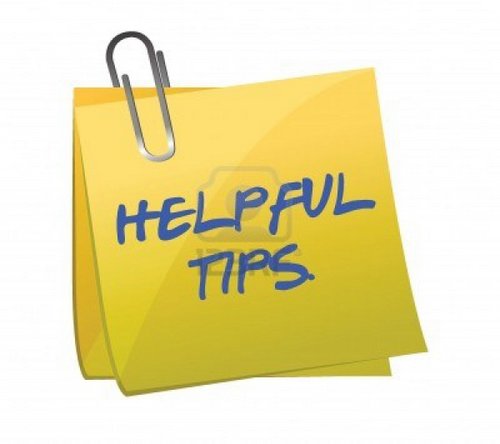 Do you have some great indie filmmaker tips to share with other aspiring or current filmmakers? Do you want to promote your latest film or service to a huge global network of filmmakers, producers, directors, potential investors and distributors? Here is a great opportunity to first, pay it forward, and then promote your projects, products and services.
More Info: Filmmaker Tips - Write for FilmProposals
2020 is YOUR Year - Make Your Movie


FilmProposals Financing Packages
Bronze
Regular Price $137, Save $38
Full Bronze Package
Regular Price $214, Save $75
Gold

Full Silver Package
Regular Price $564, Save $175
Testimonials
Check out some of our Filmmaker Reviews
Just want to thank you for your materials and help over the past year. I could not have raised the $1.5 million or made this film without the materials you provided -- and for $99? The bargain of my career!

This is perfect! I have potential investors but I had no idea how to prepare a professional investment package to present to them. (I'm an artiste', not a business person. :) ) The information is clear and easy to understand, and Melissa is very prompt in answering emails.

Hi Melissa! I purchased Package #3 a couple of days ago, and I feel like I'm taking a crash course in film financing. So far, what I've read and learned has been invaluable. Thank you!