Soul Assassins Independent Film
by Brian Huntley
(4th SON PRODUCTIONS)
SOUL ASSASSINS Independent Film
The Red Dragon and a band of his loyal followers have been cast down into the earth. They have formed what we know as "The Man's" organization. Only certain people here in the earth believe this secret organization exists. Here are the stories of those of us who believe "the man" is to blame for there misfortunes here in the world. These are there stories of those caught up in the man's plot and objective to destroy the world and capture lost souls.

Treatment by: Brian Huntley & Tim Nealey

mrhuntley2000@yahoo.com

7048913315
Brian Huntley Creator
Tim Nealey Collaborator

2009 Copyright Brian Huntley Tim Nealey
All Rights Reserved

MIDNIGHT KILLER

JERREL PEARSON (aka) the supposed "Midnight Killer" has been accused of a crime he did not commit. Jerrel has been sentenced to death row at Raleigh Central prison. Jerrel has a horrifying dream moment before his execution about the Red Dragon, the leader of the merciless "mans organization."

When afforded final words by the state of North Carolina, Jerrel begins to speak truths about the world and the indifferences between the races. However, Jerrel is filled with hatred and although some of the things Jerrel speaks about are true, Jerrel looses his soul at the moment of his execution. The Red Dragon devours Jerrel's soul.

All that Jerrel has managed to do is open a doorway into the mythology of the man and whether or not the man exists. Jerrel's story acts as a genesis into the Soul Assassins trilogy. Jerrel story stands for "One Man's Truth"



STICK UP KIDS

MICHAEL and JIMMY are both planning a liquor store robbery at Mr. Ferguson's liquor store. Michael and Jimmy's story takes place in New York City. The two drug addicts both feel that they have the robbery at Mr. Ferguson's store down to a science. Michael secretly believes the man exists and is to blame for almost everything here in the world. Jimmy on the other hand, considers Michael's belief nonsense and won't hear a word of it. Michael and Jimmy rob Mr. Ferguson's store. The robbery, however, goes horribly wrong. Through a series of events that unfold inside "Stick up kids, Michael and Jimmy find themselves faced with a bad decision to rob a liquor store which is frequented by a police officer doing his daily rounds in the neighborhood. Michael and Jimmy find themselves in a 'Hail of bullets' trying to get away from the scene of the crime. Michael manages to make it to the getaway car, but Michael's own fear and belief of the man destroys Michael in the end. The red dragon captures yet another soul inside the Soul Assassins trilogy. While acting as the Director of the film and the all-seeing eye into the multi-dimensional stories inside "Soul Assassins", Michael and Jimmy's story stands for "Two Men's Pain."




KING HEROIN

KING Heroin is the sick sadistic killer inside Soul Assassins. King Heroin is shooting up his victims, all women, with pure heroin. King Heroin has been able to get away with murder. The police are baffled and cannot determine whether it's a bad batch of heroin on the streets of New York, or if there's an actual killer behind the recent string of prostitutes found dead in New York City. King Heroin has been able to kill, at will, and get away with it. Until a series of events unfold and a toxicology report is introduced by an assistant coroner that threatens King Heroin's world of sex, murder and suspense.

King Heroin believes that "the man" exists and even begins to worship the red dragon presence at every murder scene. King Heroin's story stands for "When Terror Reigns"


I WILL WIN THIS TIME

MARCUS GAMBLE, a prestigious lawyer up-and-coming working for Meyers and Franklin law firm, finds himself climbing the ladder of success, soon to become partner. Marcus is a corporate lawyer handling corporate cases. Marcus' world is filled with gambling and broken promises to his wife, Marie. Marcus is lost in booze and searching desperately for a way out. Marcus owes the world, including Meyers and Franklin. Marcus is walking alone, literally and figuratively in the rain, having lost everything, wife and kids included. Marcus, through a series of events, finds himself being at the wrong place at the right time, a key witness against King Heroin's crimes.

Marcus begins his road to redemption while trying to help capture a killer inside the Soul Assassins trilogy. Marcus story stands for the "roads which lead to both poverty and riches." Marcus' story is one of love, redemption, pain, struggle, sorrow and success. Marcus is truly a main protagonist inside the trilogy.



KNOWLEDGE OF BLOOD AND SIN

SUSAN is on her way to becoming chief coroner. The lead Detective in King Heroin's case is hoping Susan's toxicology report will somehow implicate a killer behind the scenes. Susan has her hands full, because heroin is the only drug that can be introduced into the body where it cannot be completely determined whether or not there's foul play. Susan's life is filled with tragedy as well. Susan was involved in an automobile accident where her fiancé, Chris was killed. A year later, Susan's life is filled with prescription pills and grief. Susan even sees her deceased fiancés apparition. Susan finds herself, not only trying to capture a killer but also trying not to be killed by one. Susan's story is one of the most powerful stories inside the trilogy.

Susan takes you places inside yourself maybe you didn't intend to go. Susan story stands for Knowledge (DNA) blood (pathology) sin (criminology) all the key ingredients needed to capture a killer inside the trilogy. Susan also believes the man exists and is plagued by constant paranoia every time Susan gets high.



THE DIRECTOR

THE DIRECTOR acts as the all-seeing eye and guides the viewer through the multi-dimensional world of "the man's" organization. The Director is also the red dragon and has the ability to show his face wherever and whenever he chooses inside any of the stories. When the Director becomes the red dragon, the Director's trying to capture one of the characters souls. The agents are the fallen angels, who all do the Directors bidding. The agents have the ability to manipulate time for their objectives: helping the red dragon to capture lost souls.

Soul Assassins was created to give the world a different perspective of "the man" and the reality of our addictions and deepest fears and who we blame in the end.


Promote YOUR Story, Business, Film on FilmProposals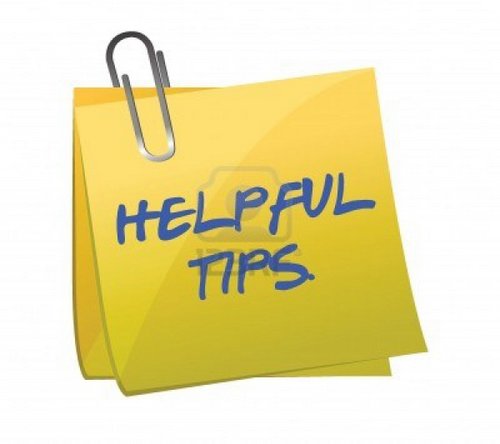 Do you have some great indie filmmaker tips to share with other aspiring or current filmmakers? Do you want to promote your latest film or service to a huge global network of filmmakers, producers, directors, potential investors and distributors? Here is a great opportunity to first pay it forward, and then promote your projects, products and services.
More Info: Filmmaker Tips - Write for FilmProposals
2019 is YOUR Year - Make Your Movie

FilmProposals Financing Packages
Testimonials
Check out some of our Filmmaker Reviews
Just want to thank you for your materials and help over the past year. I could not have raised the $1.5 million or made this film without the materials you provided -- and for $99? The bargain of my career!

This is perfect! I have potential investors but I had no idea how to prepare a professional investment package to present to them. (I'm an artiste', not a business person. :) ) The information is clear and easy to understand, and Melissa is very prompt in answering emails.

Hi Melissa! I purchased Package #3 a couple of days ago, and I feel like I'm taking a crash course in film financing. So far, what I've read and learned has been invaluable. Thank you!