Business Plan Tools for Film
Lights, Camera...FINANCE!
Our Film Business Plan Tools, available for immediate download, have helped 1000's of independent filmmakers worldwide write their film business plans, crunch their numbers, find and pitch film investors and raise film financing.
The Business Plan Template, Film Financing Manual and Film Financial Projections Template can be used individually or together for the ultimate Movie Investment Package.
... as with any business investment, you want to see a well-conceived marketing and distribution plan that makes sense and isn't built on hope.

-

The Wall Street Journal
---
Whether you are new to the Film industry, or a seasoned producer, our Film Investor Packages will help you easily create your plan and WOW potential investors!
Movie Business Plan Package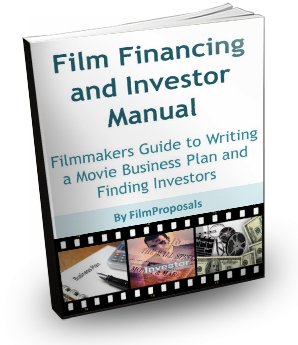 Film Financing
Manual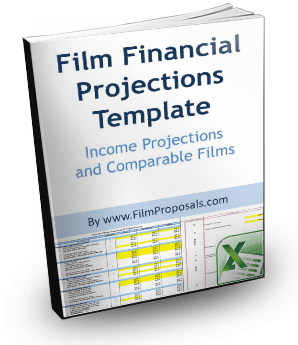 Financial Projections Template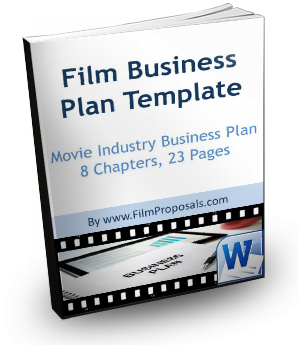 Business Plan
Template
---
Just want to thank you for your materials and help over the past year.
I could not have raised the $1.5 million or made this film without the materials you provided
-- and for $99? The bargain of my career!"

---
Package #3 FREE FILM MAKING BONUS PACK
Free with Film Financing Package #3
Free with Film Financing Package #3

---
When I came across the
Business Plan Tools and the Finance Guide
, I felt like I could stop searching for the pot of gold...I'd found it. In one place, with clear, easy to follow materials and spreadsheets, my questions were answered.

---
The
Film Business Plan
info really opened my eyes to how much of this business is dependent on a sound business plan... and creativity does not have to be compromised.

---
Film Finance Package Products
Review or click on each product below to read more details, see screenshots, examples and the film financing tools in action. All products come with a 100% Money Back Guarantee.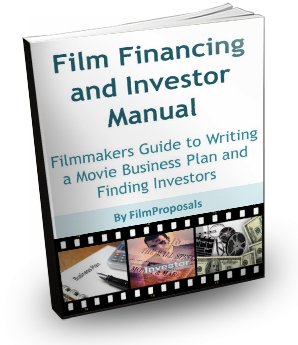 Film Financing and Investor Manual
Learn everything you need to write your film business plan and then find and pitch film investors. The Film Proposal Financing Manual covers all the business aspects of turning your film ideas into your reality. Pair this Manual with our Financial Template and Business Plan Template for the ultimate Movie Making package.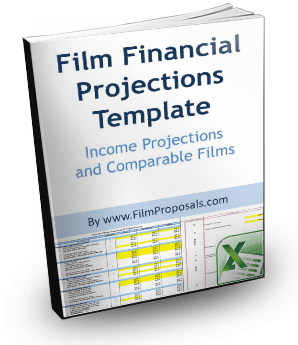 Film Financial Projections Template
Show film investors why they should fund your movie with our Financial Template. The template walks you through analyzing your film, comparing it to other films, using movie production costs and easily allows you to add financials directly into your Independent Film Business Plan.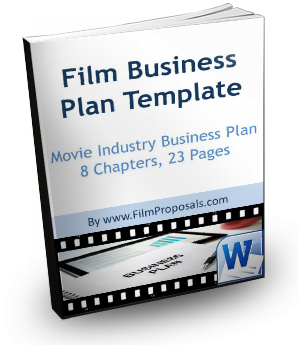 Independent Film Business Plan Template
Our Business Plan Template, newly updated for 2015, is professionally formatted and includes all the key business plan sections, with dozens of real-world examples in each. Our business plan was created by film investors and top industry producers, with the specific goal of helping others find film investors and raise film financing.

---
As it turned out, the
business plan WAS the hardest thing I've ever done
, but with the tools in the package, it made it much less stressful and the more I got into it, I thought to myself - YES!!! - thank god someone knows what they're doing...

---
... I could have
saved myself $1,000-$2,000 in attorney fees
by using this software! The information here
is extremely valuable to an independent filmmaker
looking to present themselves in a professional, compelling manner to potential investors."

Back to Top of Business Plan Tools for Film
---
Sample Film Budget Template
BONUS #1 - Our Film Budget Template is provided to help indie producers estimate their movie production costs. The movie sample budget template is a great starting point to demonstrate film negative costs required for the financial projections and business plans used to secure movie investors.
The Film Budget Worksheet Template is in Excel, fully editable and contains 100s of line items and formulas that can be completely customized to your film production.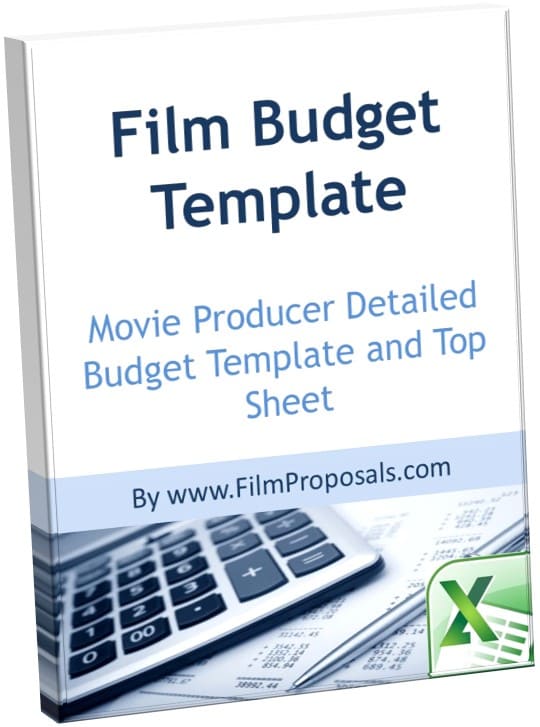 The Sample Film Budget Template Worksheet is a FREE GIFT with Purchase of Film Financing Package #3
Back to Top of Business Plan Tools for Film
---
Excellent information for starting a film company. The information and software given really helps with all the in and outs for starting a company in the film or production industry. It is worth the $99.00 to get started. This was an excellent investment for our company to get started in this industry.

---
MPAA Theatrical Market Statistics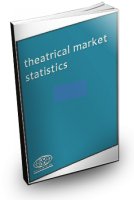 BONUS #2 - This 30 page report provides the latest global box office and movie attendance trends. Not only are these great statistics for your business plans and to discuss with film investors, but they will help you target your audience and distribution plan.
Of course, the key MPAA statistics are already integrated into the Independent Film Business Plan Template.
The MPAA Theatrical Market Statistics Report is a FREE GIFT with Purchase of Film Financing Package #3
Back to Top of Business Plan Tools for Film
---
I had no idea
it was feasible to get a handle on film finance myself
and was really inspired to see that I
don't have to be a writer hawking scripts
until I die, I could actually make the film


---
Film Investor Tip Sheet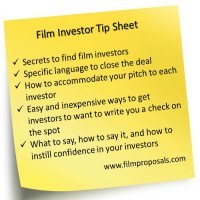 BONUS #3 - Our film investor tip sheet is filled with top tips from successful producers, industry experts and film financiers. The Film Investor Tip Sheet includes practical and easy implementable advice.
The Film Investor Tip Sheet is provided AFTER the purchase of Film Financing Package #3 and AFTER you leave us feedback.
How to get your Film Investor Tip Sheet
Purchase Film Proposals Financing Package #3
Leave us feedback - the good, the bad and the ugly. We want to know EVERYTHING you think. Details on exactly how to provide us feedback will be in your purchase confirmation email.
That's it! If you provide us feedback within one month of purchase, I will email you the Film Investor Tip Sheet within one week.
---
I'm now sending out my
completed business plan/film proposal document to potential investors
and the one comment I'm getting back almost immediately is that
it's so well laid out and professional.
Believe me, first impressions really do count.

---
Location Letter Example Template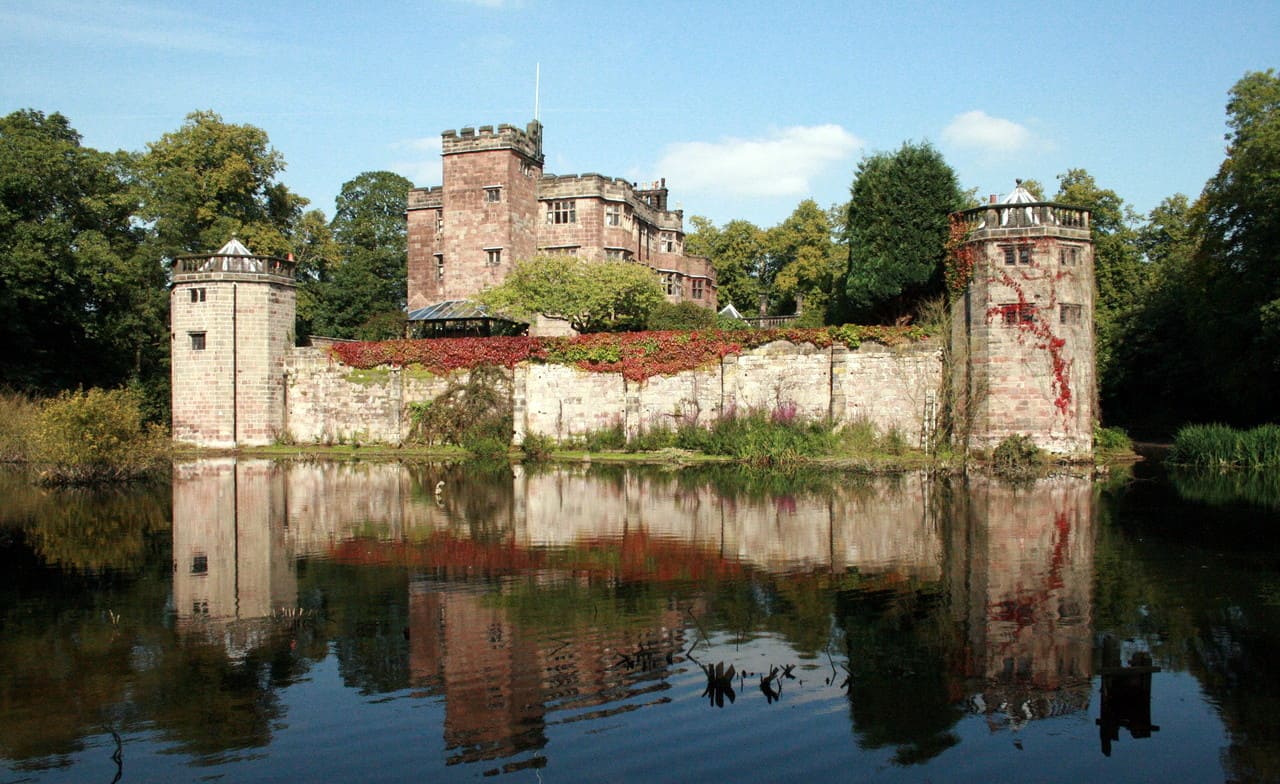 BONUS #4 - Pitching a location letter to Film Investors can easily impress them when presenting your film proposal. A strong location can not only add great production value to your film but also become a key selling point when correctly used in your pitch to film investors.
Our Location Letter Example Template is a FREE GIFT with Purchase of Film Financing Package #3
More info: Pitching a Location Letter to Film Investors
---
the early feedback from the "suits" in this project is that I've
presented a clear yet compact overview
of the prospects.
-
TV Producer

---
How to Make, Market and Sell Your Movie Now

BONUS #5 - Modern MovieMaker Toolkit by FilmMaking Stuff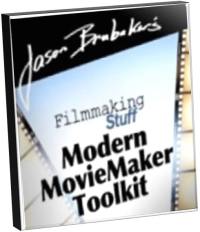 This fantastic toolkit, by Jason Brubaker, founder of www.filmmakingstuff.com, provides an overview of the modern filmmaking process, from script to screen.
The MovieMaker Toolkit covers screenwriting, story development, break down, scheduling, budgeting, fundraising, shooting, production, casting, post production, marketing, distribution and so much more!
The ways in which independent movies are made, seen and sold is rapidly changing and this toolkit helps you navigate filmmaking in this modern environment.
Back to Top of Business Plan Tools for Film
---
Both the
proposal for indies
and the
template for profit projections
proved to be invaluable tools in putting together my proposal package

---
Ten Prominent FilmMakers' BEST Advice

BONUS #6 - Modern MovieMaker Movement Action Guide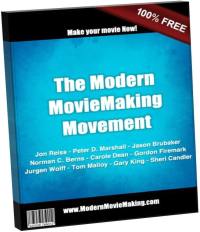 This 100 page Action Guide was authored by ten of the most prominent filmmaker thought leaders in the world, including Jon Reiss of the famed book Think Outside The Box Office.
Only valuable, no-fluff modern filmmaking information, as well as advice to help you navigate a filmmaking world defined by HDSLR technology and non-discriminatory distribution. Topics include: film finance, crowdfunding, production, film festival promotion, marketing and distribution.
Included In This Filmmaking Action Guide:
Successful, Modern Screenwriting Tips with Jurgen Wolff
Make the Most of Movie Money with Norman C. Berns
Six Ways to Finance Your Feature Film with Gordon Firemark
Bankroll Your Movie with Tom Malloy
The Inside Scoop On Crowdfunding with Carole Dean
Plan Your Production For Maximum Success, Peter D. Marshall
Modern Guerrilla Filmmaking with Gary King
Navigate Film Festivals and Do Them Right with Sheri Candler
Sell Your Movie Without the Middle-Man with Jason Brubaker
Find Out About The Producer of Marketing and Distribution and Utilize The New 50/50 with Jon Reiss
The MovieMaker Toolkit and Modern MovieMaker Movement Action Guide are FREE GIFTS with Purchase of Film Financing Package #3. They are graciously provided by Jason Brubaker of FilmMaking Stuff.
Back to Top of Business Plan Tools for Film
---

---
Independent Film Financing Made Easy
If you found FilmProposals by searching for "film investors" or "free business plan template" online, then you are in the right place, but looking in the wrong direction. Credible Film Investors are NOT readily available by "googling" them. You must first be prepared, know how and where and when to find them and have every available film financing tool perfected and ready to show when you do.
Movies are a very risky investment and investors need to know how and when they will get a return on their money in a specific format they will understand.
On the other hand, movie producers are usually better at the creative aspects of independent film making and are too focused on the script, photography, talent, lighting, sets, and all the other nuances of a successful movie to start crunching numbers on ROI and Cash Flow. So, how do you close the gap and influence film investors to get your project started?
Our tools help independent filmmakers fund and finance an independent film and teach you how to go about movie fundraising. You will learn what is involved in writing a film business plan, also known as a film proposal, and how to complete your film financials.
With our Manual and Templates, you will be able to:
Understand why a business plan is necessary for feature film financing
See and understand an independent film from an investor's perspective
Understand the funding sources available to you and the pros and cons of each
Draft a Business Plan that will maximize your chances for success
Understand how and why specific creative teams are formed for film projects
Have the knowledge you need on movie fundraising and independent film funding
Understand the independent film financing model
Our Manual, Financial Projections and Business Plan Template will provide you with a well documented plan on how to fund and finance an independent film. After you have finished reading the manual, just open the Sample Plan and you will be able to easily write a film proposal, think like an investor and be empowered to turn your independent film dreams into reality!
Back to Top of Business Plan Tools for Film
---
100% MONEY BACK GUARANTEE!
All FilmProposals products come with a 7-day full money back guarantee! If you are not 100% completely satisfied with your purchase, just email us your original Paypal receipt email and we will refund your purchase via Paypal within 5 business days (usually sooner). All we ask is for honest feedback as to why the products did not meet your expectations.
Immediate Download After Purchase
All of our products are downloadable immediately after your purchase. Please follow all directions on the Paypal site and make sure to wait for Paypal to direct you to your download page after your payment. If, for any reason, you are not able to download your product, an automated email will be sent within 24 hours (usually right away) with your purchases. Thank you!
---
Even after spending about 1.5 years doing film research and gathering information, there is quite a bit in here that is very helpful and will be utilized, not only in the short term, but the long term as well

---

---
About Jason Brubaker and FilmMaking Stuff

Jason Brubaker (IMDB), founder of www.filmmakingstuff.com, is a Hollywood based Independent Motion Picture Producer and expert in internet movie distribution. He is focused on helping YOU make, market and sell movies more easily by growing your fan base, building buzz and creating community around your title.
Back to Top of Business Plan Tools for Film
---
Independent Film Financing Business Packages
Are you ready to finance your film?
Do you think like an investor and speak their language?
Get a huge advantage over other Filmmakers Using Our Tools

Free Film Making Bonus Pack
(Free with Film Financing Package #3)
---