Welcome to FilmProposals Frequently Asked Questions page, where we do our best to answer all of your questions in a timely matter. Following are the answers to some of the most Freqently Asked Questions on FilmProposals.
Frequently Asked Questions - Top 10
Back to Top of Frequently Asked Questions
Film Proposals Film Financing Products
Are Your Products Compatible with Apple/MAC?
The Film Financing Manual is a PDF document and should be compatible with all systems and devices and legible on most any device.
The Film Financial Projections Template is compatible with all PCs and Macs using Excel.
The Business Plan Template is a Microsoft Word document. To date, we have not had any issues with MAC, PC or Google Compatibility.
The Film Pitch Deck is a Powerpoint Presentation.
Why are the products downloadable and not in Print?
The Business Plan Template and Financial Projections Template must be used electronically, as they won't be helpful in Print. At this time, we do not offer the Film Financing Manual in print, as most of our customers prefer to have it electronically and save the shipping costs. We may re-evaluate this again in the future.
What is Your Refund Policy?
Financing Toolkit Refund Policy
All FilmProposals Financing Packages come with a 60-day full money back guarantee! If you are not 100% completely satisfied with your purchase, just email us your original Paypal receipt email and we will refund your purchase via Paypal within 5 business days (usually sooner). All we ask is for honest feedback as to why the products did not meet your expectations.
Individual Product Refund Policy
FilmProposals individual products are non-refundable. We also do not allow for refunds/returns so you may upgrade to a Film Financing Package, Bundle or Toolkit. Refunds cost our business time and money. We do not want anyone to be unhappy with their purchase, however, we've designed the packages to be efficient and value-based for both filmmakers and FilmProposals. When filmmakers buy 1 product, then ask for a refund, then buy another product, and ask for a refund in order to upgrade to a full package, it drives up the cost for everyone. Please review our packages and products carefully before purchase and feel free to ask any questions you may have before purchasing.
Services - Professional Indie Film Sales Projection Package
No FilmProposals Services are eligible for refunds at any time once they have been used. This includes Business Plan Services, Financial Projections Services and Movie Projections Services. Once a service is purchased, and the time has been spent on the deliverable agreed upon, there are no refunds.
How can I create a detailed breakdown of ROI for my investors?
I have an interested resource that wants to present my film and tv series idea to potential investors. She asked for a breakdown of how I plan for the investors to receive their return on investment. I am very new to film and in this digital age, I have no idea how to calculate figures and line items for distribution. I rather not do it myself so can you recommend one of your services. Thank you!!!
Answer: Usually, this is called the distribution waterfall. We use the standard revenue recoupment model in our Business Plan Template. We also offer three other options for the Distribution Waterfall in our Film Financing Manual, along with a visual chart showing how a $30M film recoups its money down to the net profit producer's pool. The PPM includes a distribution waterfall, as does our Film Investor Agreement. You can choose one of four scenarios, or combine them, for how you plan to payback your investors customized to your specific project.
How Do I Write a Film Business Plan?
A Film Business Plan will generally include an Executive Summary (written last), The Company, The Project, The Film Industry, The Market, The Investment Opportunity, Distribution Plan & Confidentiality Notice. Download a sample successful Film Business Plan, with a proven track record of securing investors, right now.
I Would Like to Reserve Time with FilmProposals to Ask Questions
Filmproposals is happy to answer any questions about our products and services via email. If you'd like to schedule a call with us and reserve a specific time, you can do so on our Film Business Plan Consulting Page.
I ordered one of your products, but did not receive the link to download?
Please check your Paypal email address and your Junk/Spam folder for an email from FilmProposals.com. If you have not received an email from E-Junkie or FilmProposals, then, unfortunately, we cannot contact you, likely due to your own spam blocker. If that is the case, please post your question here (you must include your email address) and we will answer it publicly.
The product(s) are not as expected, how do I get a refund?

***Sigh***, it happens occasionally. First, we would love your feedback as to why you are disappointed in your purchase, but you are not obligated to share it. If your purchase was in the last 60 days, please send your feedback, and a refund request, directly to the email address from which you received our "Thank You from FilmProposals" email. If you no longer have the email from us, please contact us from the email you used with Paypal, and include the DATE and EMAIL address you used for your purchase. We cannot verify your purchase with only a Paypal receipt number.
Back to Top of Frequently Asked Questions
Film Proposals Business Plan Checklist
I subscribed to "Movie Cents" but did not receive my FREE Business Plan checklist?
Shortly after you subscribe to Movie Cents, you will receive an e-mail welcoming you to Movie Cents. It will also ask you to CONFIRM your subscription. Upon confirmation, there will be a link to download the Business Plan Checklist. If you receive the third email, Welcome to Movie Cents, and you have not already downloaded your checklist, try subscribing again, with a different email. You have the option unsubscribing at the bottom of every Movie Cents newsletter.
Back to Top of Frequently Asked Questions
Film Proposals Movie Showcase
How do EMBED my movie trailer in my Submission?
You MUST EMBED your video on our site to create a New Movies Trailer page. This means the video MUST reside on the FilmProposals website. It cannot be a link to another website. The actual video must reside on FilmProposals.com and Links to other sites will not be honored and your submission will be automatically deleted or moved to the Film Pitch page. Our investors will not go to your website, Facebook, Vimeo or You Tube pages. They will ONLY watch videos on FilmProposals.
The new movie trailer and video player must be in your submission. It goes in the box that says "Tell us about your Movie. Click the "?" for Instructions"
Using YouTube: Click Share, Click Embed and then copy the code in the box that starts with <iframe and ends with </iframe>
You can also get your code from Free Video Coding.
Back to Top of Frequently Asked Questions
Your Film Making Question
Please provide us as much detail as possible. YOU MUST include your email address. Questions without responses on our site will be given priority, so please check the other FAQs first.
Other Film Maker Questions
Click below to see additional Film Maker Questions.

Back to Top of Frequently Asked Questions
If you still have a question or have purchased any of our products and not received your email within 48 hours, please submit your question here, and be sure to check back, as the answer will also be posted here. Please only Contact Us directly if you are certain your email will accept emails from @filmproposals.com.
Back to Top of Frequently Asked Questions
FilmProposals Best Sellers - 2023 Financing Toolkits & Bundles
NEW!!! Level up your Comparable Films Analysis using 20 Comparable Films. With our PLUS Bundles, you work directly with the expert analysts at Nash Info Services to select your ideal 20 comparable films from their full list of 20,000+ films. You get all the same reports as our standard sales projections PLUS expert advice on choosing your Comparable Films and an exponentially larger selection of films from which to choose.
This brand new service is offered with our Platinum Plus Bundle ($1,299) and Gold + 20 Films Financial Projections Bundle ($899).
Toolkits Start @ $99, Bundles Start @ $599
See All Financing Toolkits & Financing Bundles
Gold Toolkit
DIY Templates
BONUSES (MPA Market Stats, Dealmaking, Investor Tips, ++ )
Regular Price $303, Save $124
Gold Toolkit + Financials Bundle
Do It For Me
Gold Toolkit + Financials Bundle PLUS w/ 20 Films
MOST POPULAR
+ 10 Additional Comparable Films
20 Films = Better Analysis for Investors
+ Choose from 20,000+ films
Platinum Bundle
Game Changer
Full Gold Toolkit
Regular Price $1430, Save $431
Platinum PLUS Bundle w/ 20 Films
THE ULTIMATE
+ 10 Additional Comparable Films
20 Films = Better Analysis for Investors

+ Choose from 20,000+ films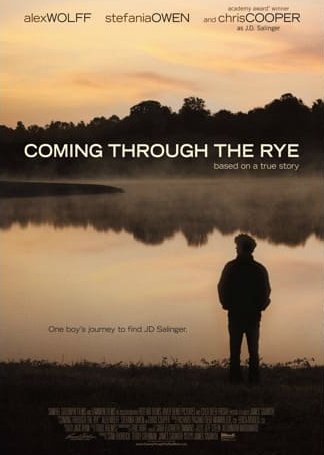 Just want to thank you for your materials and help over the past year. I could not have raised the $1.5 million or made this film without the materials you provided. The bargain of my career!
- James Sadwith, Producer, Writer, Director, Coming Through the Rye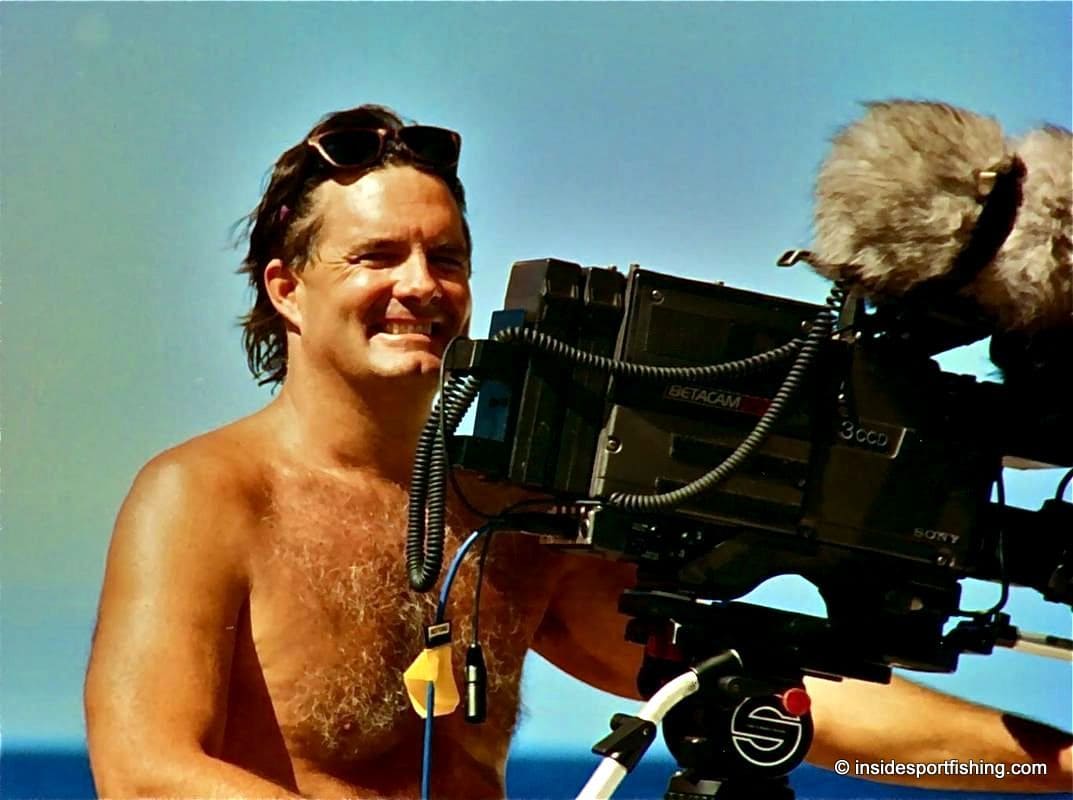 Finished my deck on Friday. Got it into a few potential investor's hands over the weekend, and by Monday had 3 out of the 10 available memberships spoken for at $160K each. The revenue projections and film comparable services by NASH, along with the business plan and pitch deck templates were instrumental in presenting the project in such a way that financially minded potential investors could understand the movie business, the market and how my project could possibly give them a substantial ROI.

Melissa was amazing throughout the entire process. Always there to answer any questions. Couldn't have done it without you guys. Can't thank you enough. Best money I've ever spent.
- Michael F, Executive Producer, Inside Sportfishing (Gold + Financials Bundle)
FilmProposals Tools and Templates