Do you have some great indie filmmaker tips to share with other aspiring or current filmmakers? Do you want to promote your latest film or service to a huge global network of filmmakers, producers, directors, potential investors and distributors? Here is a great opportunity to first pay it forward, and then promote your projects, products and services.
We want to hear ALL your best tips and ideas on raising funds, working with investors, best camera and equipment deals, editing software, distribution deals, crowdfunding, film festivals, grants, creative deals with talent and staff, product placement, fundraising....basically, anything at all that contributed to the bottom line that lead to the success of making your film.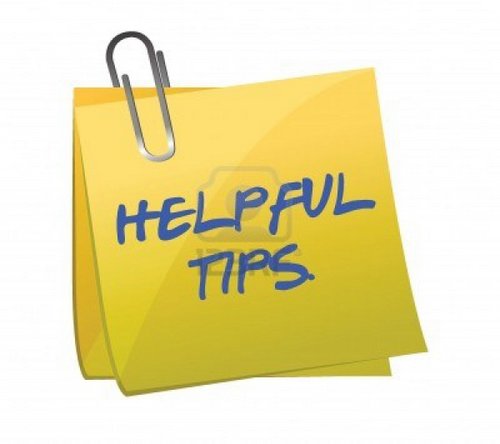 Write for FilmProposals - Our Offer to YOU!
You have probably noticed how we talk constantly about how you need an offer to find film investors - and not just an ask? Well, we walk the talk at FilmProposals and will create a win-win situation for you and our film making industry site visitors. Here are some of the benefits of writing for Filmproposals.
Massive Exposure - Filmproposals attracts hundreds of thousands global filmmakers, producers, directors, potential investors and distributors every year. We have some of the film industry's most qualified website traffic, 40K facebook fans, 3K weekly subscribers, a well subscribed RSS feed, multiple social media accounts and many more ways to promote your service or product. The catch? You MUST pay it forward...it is only through sharing your expertise you will receive exposure.
Attract Customers - If you are involved in any film production companies or services that go into the production of a film: Musician, Producer, Director, Grip, Visual Effects Artist, Actor, Casting Director, Agent, Animation House, Distribution, Equipment Sales or Rental, share your knowledge, pay it forward, give us your best tips and receive tons of free publicity.
Save on Advertising - when was the last time you clicked a banner ad on a website? Exactly. The key to any successful business is to attract your exact target audience with minimal cost. So, if you offer Video Editing Services, what better way to attract your customer than by writing something like "Top 10 Tips for Indie Film Video Editing"?
Save on Online Expenses and SEO - anyone trying to build and maintain successful websites, blogs, social media accounts and constantly attract new visitors, likes, shares and customers - especially when the whole area of SEO is not core to your business model - knows how expensive, time consuming and nearly impossible it is. Writing on FilmProposals is a way to skip over all the hurdles to online exposure and do what you do best - offer your expertise in your field, to your target audience, which will naturally help you attract new customers. The best articles will receive a live link to their website, which if you know about SEO, is worth hundreds of dollars.
Attract Film Financing - here's the thing - if a film investor is looking online to invest in a film (not common - but it does happen!) - guess who they are going to find? Filmproposals. Because we offer investors tips and investing strategies, they find us. The chances a potential investor is going to find your specific film online are fairly low, however, you significantly increase your chances by working with another, larger business that collectively pools and highlights talented indie films. If you build your online presence by providing valuable, unique and informative content to both investors and other filmmakers, you raise awareness of and interest in your business.

Back to top Indie Filmmaker Tips
Indie Filmmaker Tips - Article Ideas
The key to exposure within and outside the FilmProposals community is to write genuinely good, pay it forward, trustworthy type content. Some of the top read articles on FilmProposals, those that attract the most publicity worldwide, are those written by our guest authors. You all know the kinds of articles you read, share and promote - now you have a chance to write one and be promoted as the author with expertise in your field. Why does FilmProposals often get hired to write Film Business Plans? Because we offer over 1000 articles helping you to do it yourself. Here are some article inspirations to spark your creativity and we look forward to reading your ideas as well.
Example #1
You want to: Sell Film Budgeting Services
What to Write: Top 10 Film Budgeting Tips

Example #2
You want to: Promote Your New Movie
What to Write: Tell us how you raised your funds - Crowdfunding, investors, grants, product placement, tax incentives? or All the Equipment You Used (cameras, lens, audio, battery, editing software).

Example #3
You want to: Be Hired to Compose Music
What to Write: Ten Things to Consider When Composing or Choosing Music for your Film

Example #4
You want to: Find Film Distribution
What to Write: 10 Things I've Learned about Film Financing or Top Indie Filmmaker Equipment (what's in your film bag?) or 10 Ways to Get Product Placement or 10 Tips for Film Producers
Back to top Indie Filmmaker Tips
Example Articles and Site Promotion
Browse through some sample guest articles to get a feel for the quality and type of articles that will be accepted on FilmProposals.
Forbidden Power Movie Producing Tips
Watch Forbidden Power on Amazon or Vimeo. Paul Kyriazi shares what he's learned producing & directing his 7th feature film, Forbidden Power, including how to attract top tier talent, the importance of passion, how modern technology benefits indie filmmakers, new distribution platforms that reward indie filmmakers with increased profits and why it's a great time for independent producers. Forbidden Power won 28 First-Place International Awards, including Best Picture, Best Science Fiction, Best Thriller, Best Actress. Previously, Kyriazi was the director of Omega Cop, Death Machines, One Way Out, Weapons of Death and Ninja Busters. Watch: Forbidden Power Movie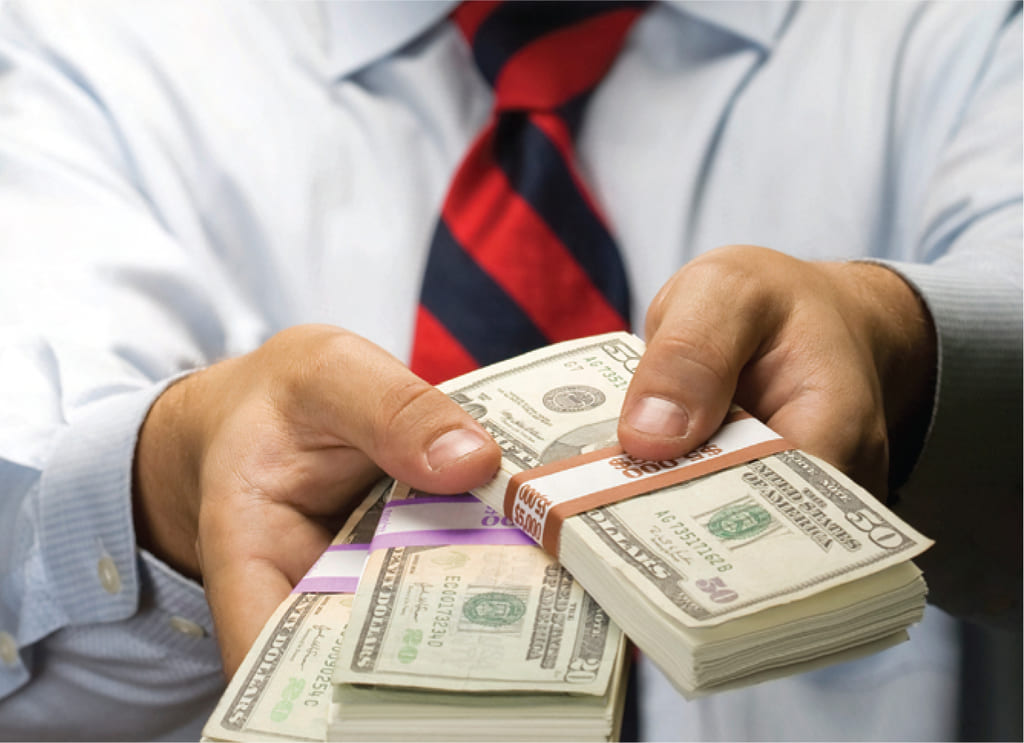 How to Attract Film Investors
This is one of the most popular articles on our site, because it teaches independent filmmakers what they can do NOW to attract film investors, enhance their bottom line, and actually MAKE MONEY from their indie films!
Learn guaranteed ways of getting film financing and securing film distribution that makes money and attracts film investors at How to Attract Film Investors.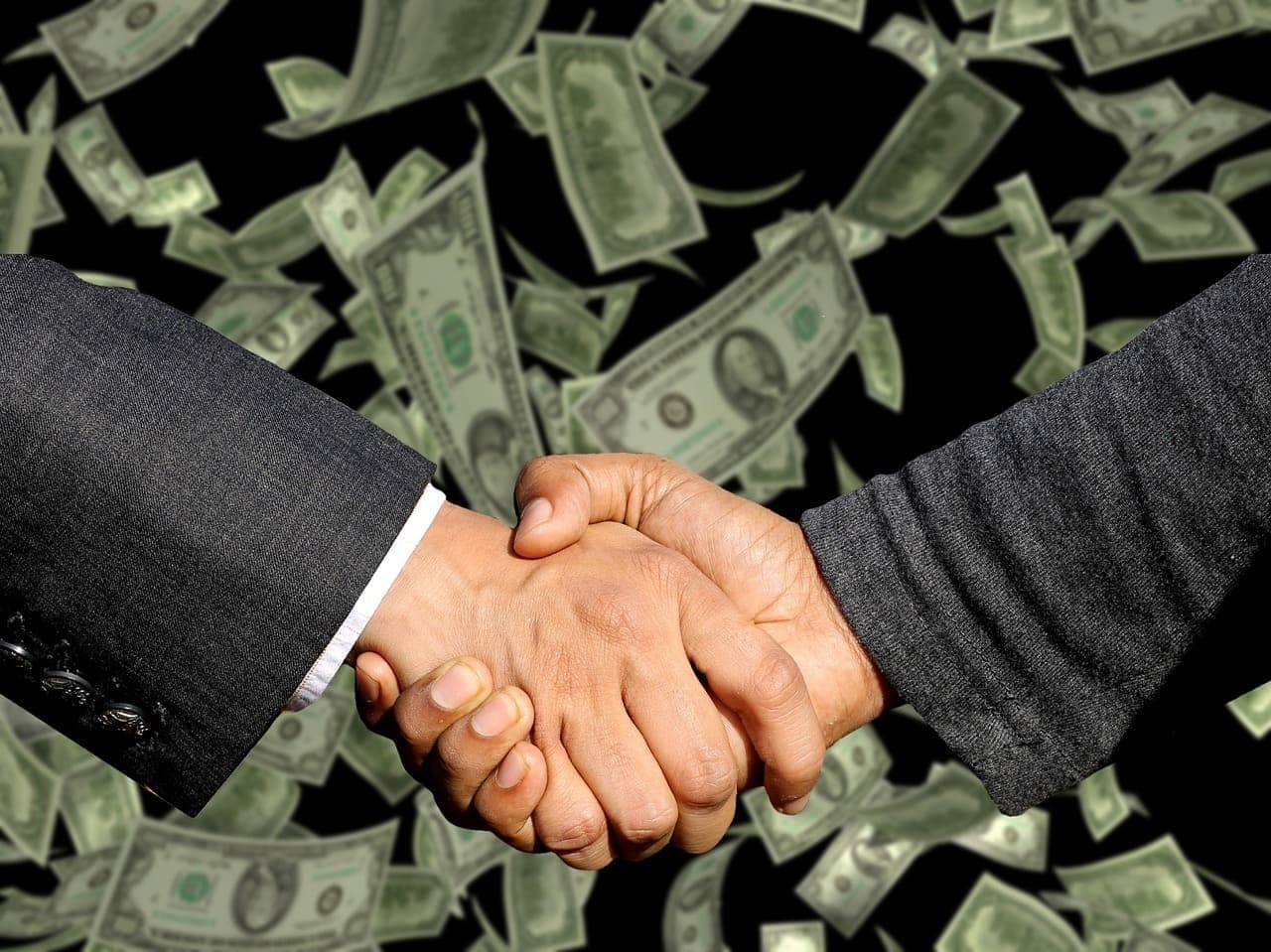 Finding Investors For Your Movie Project
How do you find the people who have the money? Find out the ONE thing you absolutely need to get in touch with potential movie investors and learn the ONLY way to get highly paid professionals to pay attention and respond. Answers to these questions and more at Finding Investors For Your Movie Project.
(Note: See Jack Heape's Author Box at bottom)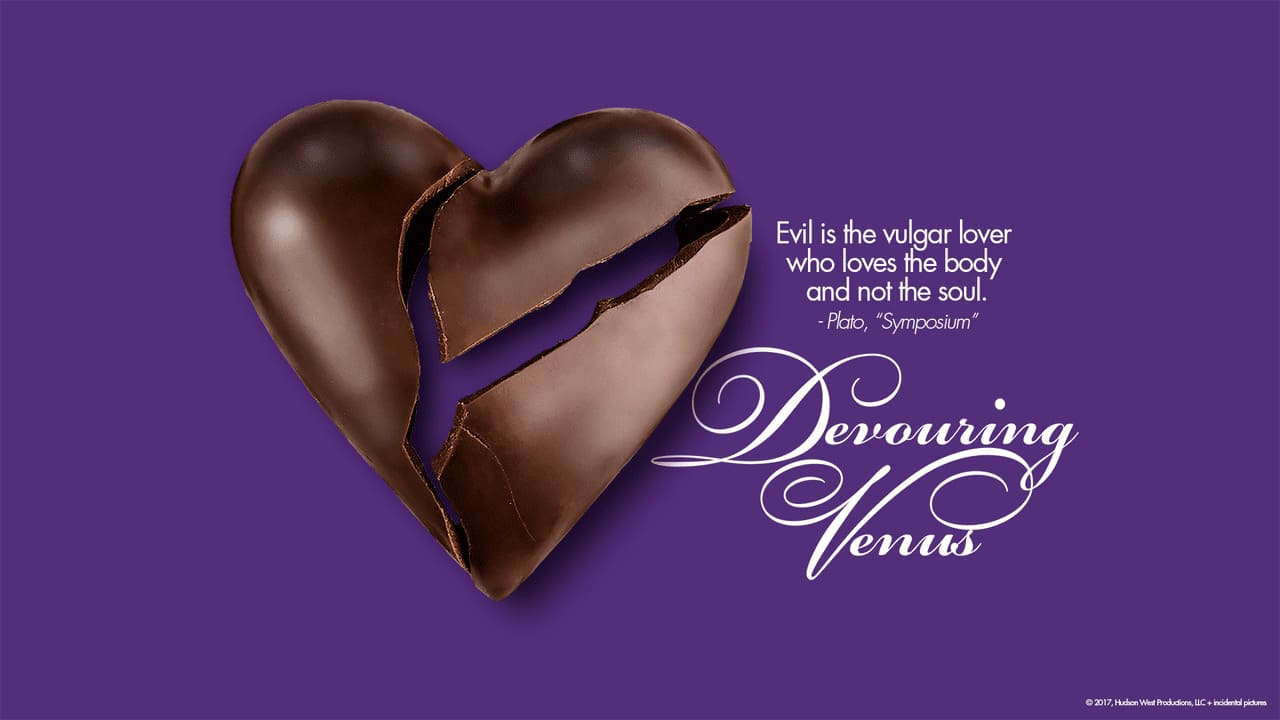 Devouring Venus Step by Step Successful Film Financing
HANDS DOWN, The Best Movie Trailer and Film Finance Tips EVER submitted to FilmProposals!!! Want to be a successful Film Writer, Director and Producer? Then read these SOLID GOLD tips from Marty Hardin, who was kind enough to walk us STEP by STEP through how he successfully raised his film financing for Devouring Venus!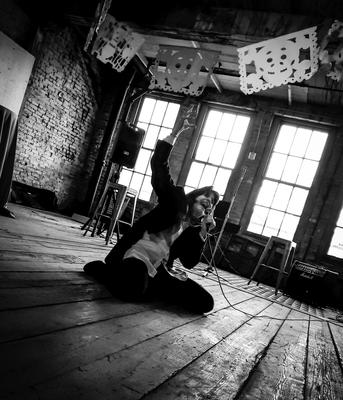 Fundraising Tips to Finance Your Film
Filmmaker Sue Lange has treated us to 7 Amazing Fundraising Tips to Finance Your Film! Believe it or not, there are people out there loathe to donate to your project via an online crowdfunding site. Lots of them actually. They don't trust websites. They're tired of creating an account with yet another user ID and password. They don't do anything on the Internet at all. You may not realize it, but there was a time when there was no Internet and things still got done. Here's a secret: a lot of things — maybe even most things — still get done off-line. Learn how Sue taps people for funds out in the real world with a live fundraising events she has successfully done for several films.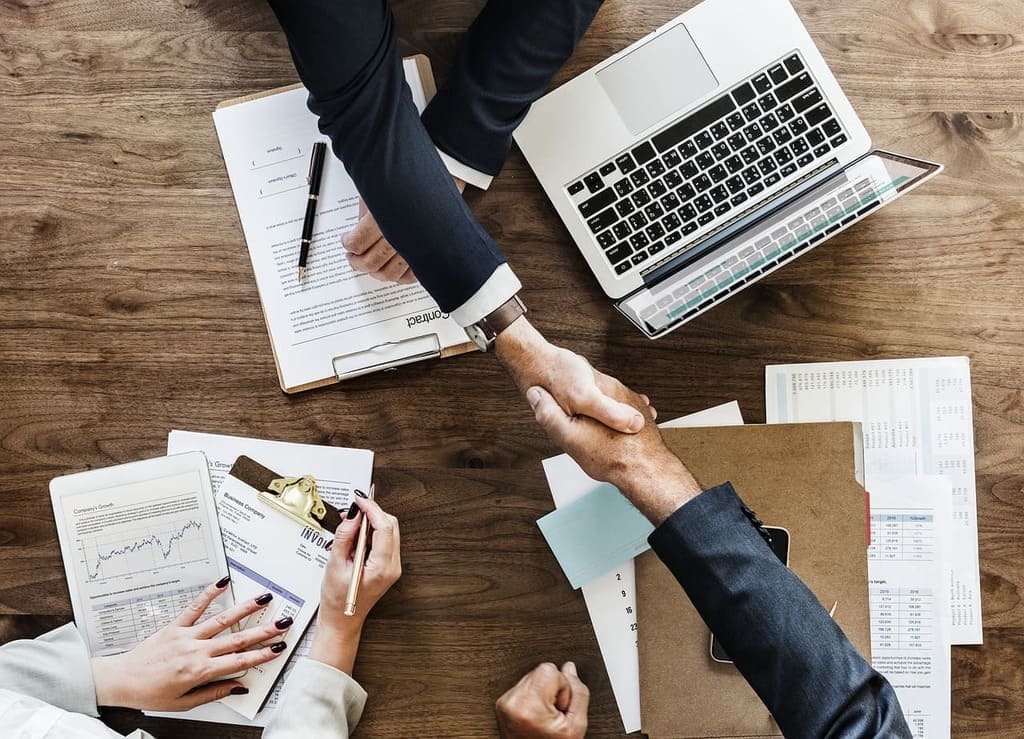 Film Finance for Independent Filmmakers
Film Finance is one of the most difficult tasks an indie filmmaker will face. This is not because there is not money available or people interested in indie film investment. Rather, it is most often because indie filmmakers tend to approach the business-side of film making with trepidation at-best, or not at all, at-worst. Learn more about: Vital Steps to Investment in an Indie Film Production
Ultimate Guide to Impressing Film Investors
Getting investors for your film is a full-time job - and here's a warning: It's a job for serious filmmakers only. In order to be successful, you have to commit yourself to working harder than you've ever worked in your life — possibly even harder than you did while making the film. If you want to impress investors, you'll need to educate yourself thoroughly about every financial aspect of the film industry, from production and marketing distribution to foreign film rights. One of the most impressive things you can do for your pitch is show your vision with a film storyboard. A great storyboard bridges the gap between ideation and creation and can impress an investor. Essentially, your storyboard is a complete graphic novelization of your film, in which panels are used to express every key moment or crucial camera angle.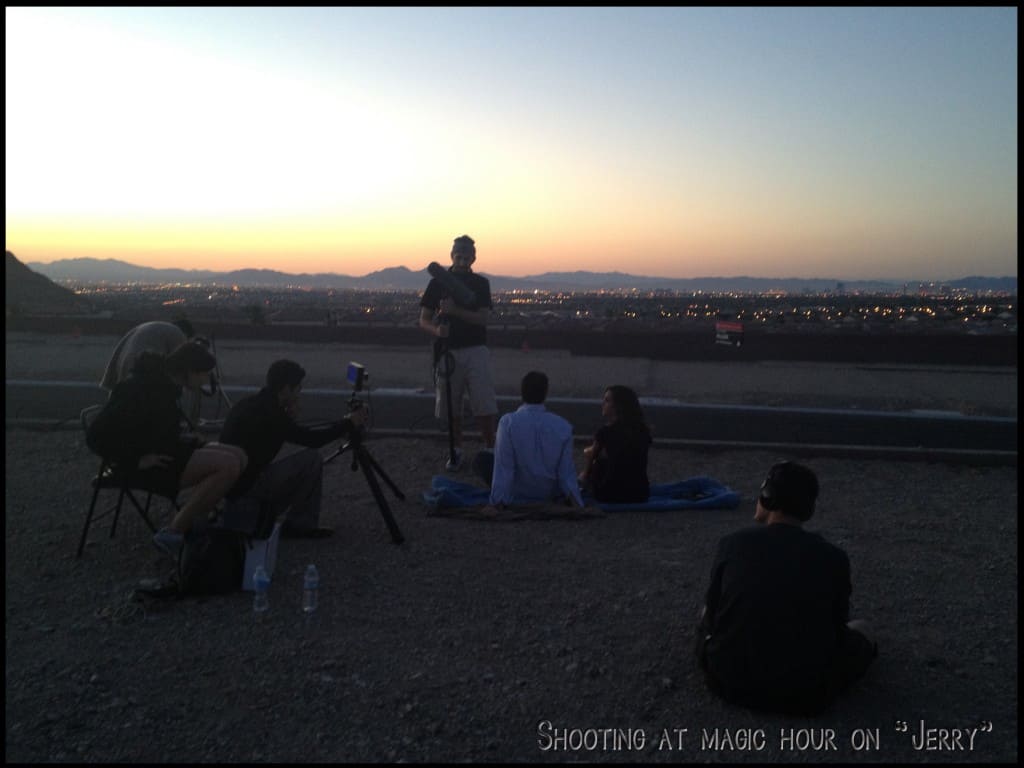 Jerry Movie Trailer
While filming Jerry, one of the most cost effective moves we made was to purchase rechargeable AA batteries to use with our sound equipment (2 Zoom H4Nswith a lavalier kit and boom Mic), which saved us quite a bit of money. Read more of Melody's tips at: Jerry Film Financing Tips.
Once A Clown Short Film Financing Tips
Once A Clown Short Film was funded partially via crowdfunding, and partially through the use of my bank overdraft. While we did make the film, we learned in hindsight the best way to execute a crowdfunding campaign through a discussion with a former film producer. Read our top crowdfunding tips at: Once A Clown Short Film Financing Tips.
Ek Paye Royecho Dariye Movie Tips - Filming with Non Actors
Robin Das, whose Indian movie Indian movie won the official selection to the FIAPF accredited Film Festival discusses using non-professional actors in a fictional movie. Das teaches guerrilla style filmmaking on a very low budget, while also winning several film festival awards. Read More: English Subtitle Bengali Feature Film

My Autopsy Movie Financing Tips
We did a lot of fundraising - including dinners at restaurants, a "paint and wine" night, and also benefit rock shows. A lot of our sets were donated, and it was cheaper to film in West Virginia than anywhere else. Crowdfunding has been an uphill battle as well. Read More: My Autopsy Movie Financing Tips.
More Indie Filmmaker Tips
High Strangeness Financing Tips (by Destiny West, Western Australia)
Australian Scifi/Horror feature film which we did on a budget of $3000, a lot of duct tape and imagination. We don't believe in waiting around hoping funding will come, we got stuck in and used our imagination and over a period of 2 years just filming on weekends and with only 2 crew members we were able to achieve two different versions of our film.
High Strangeness is a film about a woman who returns to her families old farming property and starts to experience 'high strangeness' and flash backs of being abducted by aliens and mkultra.
Wallet Movie Financing Tips
I shot this short film with the help of my DSLR NIKON D3300 and a bunch of other equipment I rented out which includes the Zhiyun Crane V Tech 2 and a rode mic for audio. I wrote a short script following a chase and run wallet stealing sequence and got 2 of my friends to act in it, whilst I shot the entire movie and directed it as well. I managed to sponsor myself by collecting some money working at internships and also a little financial help from my father. That's my story. Hope you enjoy the film! (by Aziz Vahanvat, Mumbai, India)
Amazing Independent NO BUDGET Film Tips
I created this movie from another idea I had and was working on but it just wasn't working out. Some of the actors, locations, weather..just nothing was going right. I had NO BUDGET creating this film just drive and ambition. Im looking for distribution. I really had my back against the wall and just had make it happen with what and who I had around me. Really didn't have much but my ideas, old broken stabilizer, a Panasonic GH4, 18-35mm Sigma Lens, and some amazing, ambitious, dedicated friends willing to try acting out.
I've directed and edited 100s of music videos, blogs, even a few vey old short films which in turn earned their trust at making a movie and not wasting their time. But none of those were my own projects. So with this film, having no budget I am the writer, director, dp, editor, colorist(I may have a pro do that), and producer. I even did audio, a lot of it is from an iPhone 7+ from me or one of the cast not in the scene would hold it up and out at the actors. Sometimes I hid the iPhone in their pockets too. I just did what I had to do to get it done with no excuses. I know my next article will be more about budgeting and equipment as I work my up the latter. I didn't let anyone give me excuses or let myself give myself excuses either!
"Friend Or Foe" a movie taking place in a run down neighborhood, Kensington, in Philadelphia, PA. Three friends going through hard times and financial problems try and take matters into their own hands and hit the rough streets of Philadelphia for answers. Stewie is an unemployed producer living in his moms basement waiting for the day an artist buys his beats. Bodiez is a rapper also, he recently lost a friend which has him striving harder to finally take music serious get paid from it. My-Nig is reserved, laid back caution guy who works in retail but hates it. Times in Philadelphia for a young African American male aren't easy or long-lived.
With no guidance the three are left to with each other to follow. Some how, some way they have to find a way to rise up out of their unwanted situations. They're plans are long-lived or thought out much but they attempt what they think is going to get them "a bag" or enough money to buy equipment, finance a rap career, and not work a 9-5 ever again. But it's not that long until they realize this isn't the way after a few failed attempts at trying to make money in the streets. One friend elevates things to another level when his anger and impulsive decisions take situations further than the other two were willing to take it. A long, tight, brotherly, friendship became an unnerving and untrustworthy one in no time due to rage. Its then when they're left with only one question about each other...Friend or Foe? (by Kahlik Burton, Philadelphia, PA)
More Indie Film Tips
Back to top Indie Filmmaker Tips
How to Submit Your Article
Pick a topic that offers valuable information to other filmmakers.
Write at least 500 words (500-700 is preferred). Content must be unique and not published anywhere else.
One photo must be included, it can be you filming or something relevant to the article.
Be specific. If you discuss equipment, for example, don't just say Camcorder, be specific about the make and model number. If you talk about fundraising, tell us exactly if you used a business plan, attorney, crowdfunding, PPM, social media, investors, grants, product placement, tax incentives, friends and family, etc.
You may include your bio, movie or business at the end of each article (does not count toward the 500 words). Reciprocal links to your websites/films may be provided.
This is all about helping other filmmakers, so you must contribute your tips, lessons learned and thoughtful feedback that will help your successors. Submissions solely seeking self-promotion without offering valuable insight to other independent filmmakers will be deleted.
Just Have Great Indie Filmmaker Tips and Not a Whole Article? AWESOME! Please Share It on Facebook
Ready to write?
Submit Your Indie Filmmaker Tips
Ready to join in and add your Indie Filmmaker Tips? Please follow the instructions.
1000 Ways to Finance Your Movie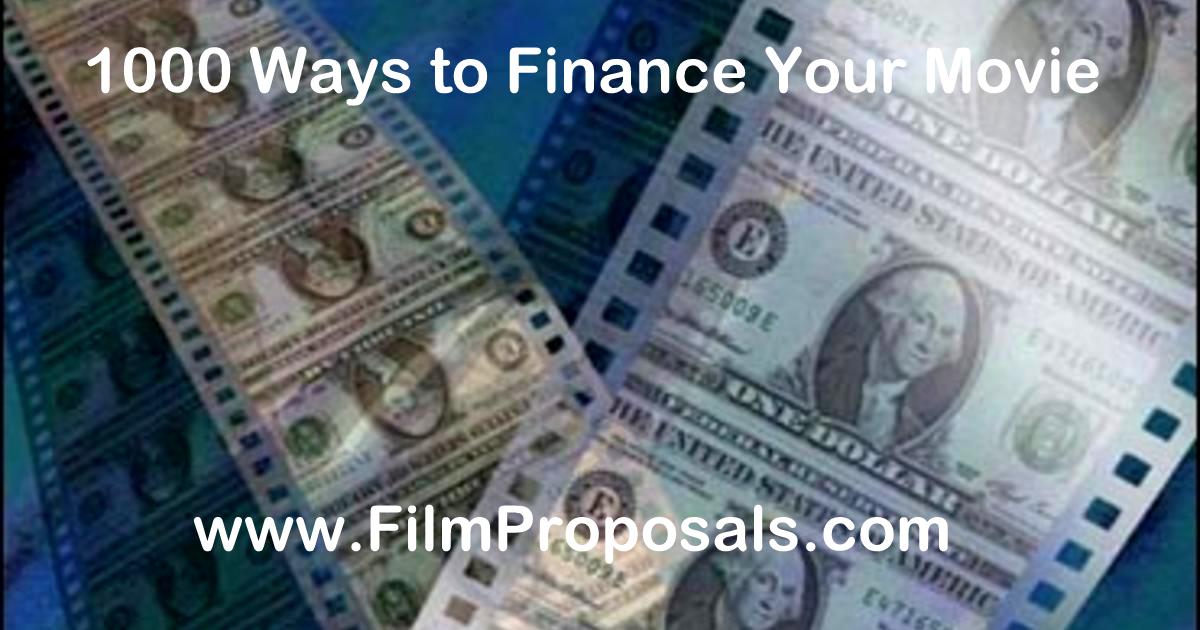 Just Have Great Indie Filmmaker Tips and Not a Whole Article?
AWESOME! Please Share It on Facebook
Have you raised money for your indie film? Please pay it forward to other filmmakers and tell us YOUR best tip! Inquiring minds want to know how you succeeded!
Back to top Indie Filmmaker Tips
FilmProposals Best Sellers - 2023 Financing Toolkits & Bundles
NEW!!! Level up your Comparable Films Analysis using 20 Comparable Films. With our PLUS Bundles, you work directly with the expert analysts at Nash Info Services to select your ideal 20 comparable films from their full list of 20,000+ films. You get all the same reports as our standard sales projections PLUS expert advice on choosing your Comparable Films and an exponentially larger selection of films from which to choose.
This brand new service is offered with our Platinum Plus Bundle ($1,299) and Gold + 20 Films Financial Projections Bundle ($899).
Toolkits Start @ $99, Bundles Start @ $599
See All Financing Toolkits & Financing Bundles
Gold Toolkit
DIY Templates
BONUSES (MPA Market Stats, Dealmaking, Investor Tips, ++ )
Regular Price $303, Save $124
Gold Toolkit + Financials Bundle
Do It For Me
Gold Toolkit + Financials Bundle PLUS w/ 20 Films
MOST POPULAR
+ 10 Additional Comparable Films
20 Films = Better Analysis for Investors
+ Choose from 20,000+ films
Platinum Bundle
Game Changer
Full Gold Toolkit
Regular Price $1430, Save $431
Platinum PLUS Bundle w/ 20 Films
THE ULTIMATE
+ 10 Additional Comparable Films
20 Films = Better Analysis for Investors

+ Choose from 20,000+ films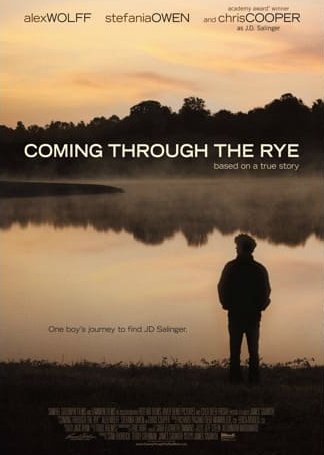 Just want to thank you for your materials and help over the past year. I could not have raised the $1.5 million or made this film without the materials you provided. The bargain of my career!
- James Sadwith, Producer, Writer, Director, Coming Through the Rye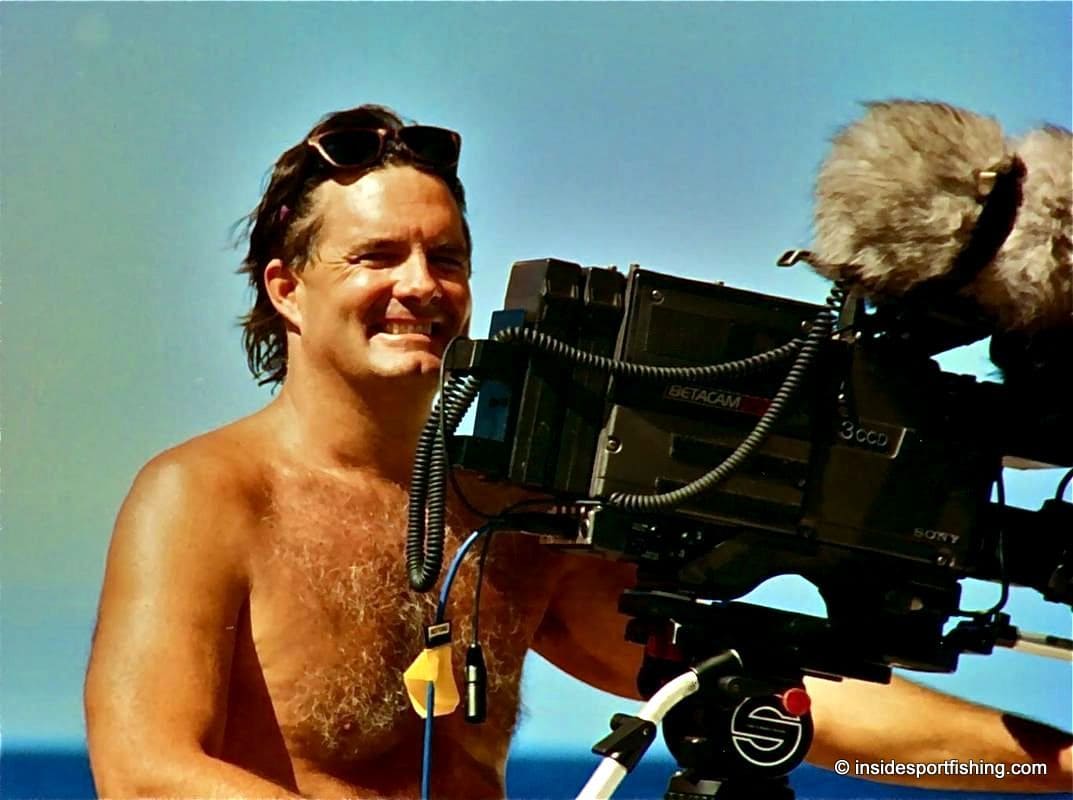 Finished my deck on Friday. Got it into a few potential investor's hands over the weekend, and by Monday had 3 out of the 10 available memberships spoken for at $160K each. The revenue projections and film comparable services by NASH, along with the business plan and pitch deck templates were instrumental in presenting the project in such a way that financially minded potential investors could understand the movie business, the market and how my project could possibly give them a substantial ROI.

Melissa was amazing throughout the entire process. Always there to answer any questions. Couldn't have done it without you guys. Can't thank you enough. Best money I've ever spent.
- Michael F, Executive Producer, Inside Sportfishing (Gold + Financials Bundle)
FilmProposals Tools and Templates