To appear like the professional filmmaker you are, you'll likely need some type of Film Investor Agreement, which outlines the terms of accepting money from investors, your responsibilites and theirs, as well as creative control of your project. Our Film Investor Agreement enables you to demonstrate you know what you are doing with regards to film financing. Investors are not only putting their trust in you as a filmmaker, but just as important, a business person. It is important to present your film investor a professional Film Investor Agreement outlining the basic terms designed to protect both their money and your film.
Low budget films are commonly pitched to passive investors who are not in or familiar with the film industry. Typically, they are successful business people with deep pockets, willing to risk a few thousand dollars to help an independent filmmaker. These investors know the chances of receiving a profit are slim to none, yet they still want assurance their money is being handled the best way possible, given the risky nature of the film business. At the same time, this is your film and you want to make sure you have control of your project. Do not forget the months of work you put into the project. YOUR film should be YOUR film until you decide to sell it to a distributor.
FilmProposals offers both a Film Investor Agreement Template and a PPM Template. As a general rule, a Film Investor Agreement is for active investors and a PPM is for passive investors. Read on to determine which might be a better fit for your film project, or if you need both to secure film financing.
Do You Need a Film PPM (Private Placement Memorandum)?
Our Film PPM Template is designed (and legally required) for filmmakers who want to:
Raise film financing of $100K-$5M from outside investors who will not actively participate in your film production (Passive Investors)
Protect your project, your production company (LLC) and your investors and follow all legal requirements
Raise funds from both Accredited and Non-Accredited investors
Be able to publicly advertise your offering in order to receive investor funding
Demonstrate to their investors how their investments will be paid back (distribution waterfall)
Save about $10K getting a PPM made from scratch and use one already proven in the film industry
New! Film Private Placement Memorandum (PPM) Template
This complete Film Private Placement Memorandum was used by successful independent producers several times to raise money for full-length feature films at budgets ranging from $350K -$8M. Our Film PPM Template uses real-world current samples from an LLC production raising money right now for 2023. Previously, this same Film PPM was used to raise funds for: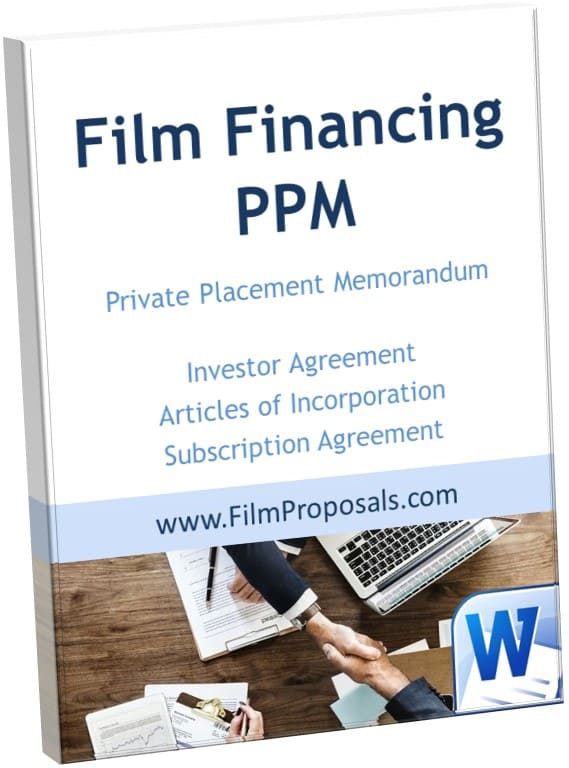 Funny Thing About Love with Jon Heder (Napoleon Dynamite) (2020)
Locker 13 with Ricky Schroder, Rick Hoffman and Jon Gries (2014)
Three Days to Vegas with Peter Falk, George Segal and Rip Torn (2007)
A new Film PPM will easily cost a filmmaker upwards of $10K, however, you can pay an attorney for a few hours of time to review a prepared document and suggest changes. Our Film PPM Pack includes:
Feature PPM Template (Word) – a template for you to use with editable fields where you insert your own film production information. The template includes a complete Film PPM and Articles of Incorporation (your film company's operating agreement)
Feature Sample PPM (PDF) – a sample final PPM prepared by attorneys and used by producers (exactly like the Template above, but a final version to follow as an example)
Subscription Agreement (Word) – the document used to accept money from your investors. This is signed when they write you a check.
We have multiple ways to purchase our Film (PPM) Package
Alternatively, we offer our Film Investor Agreement Outline which includes explanations, sample clauses and key sections geared towards active investors. It is not a complete legal agreement, like the PPM, but offers guidance and a lot of legal language that can be re-used.
What Goes into a Film Investor Agreement?
On a typical film production, the back end (net profits of the film) are split fifty-fifty between the filmmaker and the investor.
Net Profits are calculated by subtracting the total expenses from the total revenue. What are some of these subtracted expenses?
Production expenses - the cost of making your movie
Festival fees and screenings - costs associated with submitting and screening your film
Print and Advertisement - your marketing campaign
Distribution expenses - distributors may take an upfront fee to distribute your film
Legal fees - you will need a lawyer to review some paperwork, including drafting a film investor agreement
An investor is entitled to a distributable share (defined as 50% of the net profits) in an amount equal to the percentage they contribute to the budget. In simpler terms: if the investor is funding 100% of the project, their return will be 50% of the net profits. The other 50% goes to the filmmaker or their production company, but before anyone receives any profit, the investor will always receive the money they put in first, after all production expenses have been paid. The order of reimbursement is also known as the Distribution Waterfall (also see an Example Film Financing Plan).
Who is the "filmmaker" based on the above statements? Any actor, director, producer or talent also promised a piece of the back end As a producer, you may use your 50% as a selling tool in getting talent attached. You provide what the industry calls, "points." Points are back end percentages and the Film Investor Agreement makes all this crystal clear to everyone involved in the film financing.
For example, Adam Sandler wants to be in your film but you cannot pay his rate, so his agent asks you for points. You then offer him a percentage from your 50% share. These "points" come from only your share, as the only time an investor's share will be divided is with another investor. Multiple investors offer them a lower risk, but also a lower reward.
It is important to state in the agreement that the filmmaker (producers), shall have sole control and approval over all creative and financial matters with respect to the production. The investor is not buying the project from you; this is simply an investment opportunity for them. You, or the LLC, are the owner, the key decision maker and own 100% of the film. The reason we have independent films, is so we don't have studios and "money people" telling the "creative people" how to do their job. Also, unless they are members of your LLC, passive investors have no say in budget or how you chose to spend their money.
Legal fees can cost more than your movie, but a simple Film Investor Agreement stating key points can protect you, your investors and your film. By presenting the investors with a Film Investor Agreement, you will show you know what you are doing and they can trust you with their money.
Film Revenue Distribution Waterfall
Image courtesy of Producers Guild of America and Daniel Lawrence Abrams.
This image is included in our all our Film Financing Toolkits and the full article, with a detailed written explanation of the Film Revenue Waterfall, is offered in the Bonus Pack of select toolkits and bundles. It is in PDF format and is great to attach to a Business Plan or show your investors.
Purchasing the Film Investor Agreement Outline
Included with select Film Financing Toolkits - Our Film Investor Agreement Outline includes explanations and sample clauses, designed to protect both the Producer and Investor. Key sections and sample text are included in our outline and are generally geard towards active investors, not passive investors.
We use a simple revenue recoupment model in our actual Business Plan Template. We also offer three other options for the Distribution Waterfall in our Film Financing Manual, along with this visual chart showing how a $30M film recoups its money down to the net profit producer's pool (thank you Producer's Guild)! We highlight hurdle rates, producer's net profit, deferred talent agreements, profit participation and more. One of the waterfalls is also included in our PPM template, with all the legal-eze you need. You can choose one of our four scenarios, or combine them, for how you plan to payback your investors customized to your specific project.
FilmProposals always recommends you seek professional legal counsel when it comes to any and all paperwork discussing the exchange of funds.
2023 is YOUR Year - Make Your Movie

FilmProposals Best Sellers - 2023 Financing Toolkits & Bundles
New in 2023! Level up your Comparable Films Analysis using 20 Comparable Films. With our Plus+ Bundles, you work directly with the expert analysts at Nash Info Services to select your ideal 20 comparable films from their full list of 20,000+ films. You get all the same reports as our standard sales projections PLUS expert advice on choosing your Comparable Films and an exponentially larger selection of films from which to choose.
This brand new service is offered with our Platinum Plus Bundle ($1,299) and Gold + 20 Films Financial Projections Bundle ($899).
Toolkits Start @ $99, Bundles Start @ $599
See All Financing Toolkits & Financing Bundles
Testimonials
Check out some of our Filmmaker Reviews
Just want to thank you for your materials and help over the past year. I could not have raised the $1.5 million or made this film without the materials you provided. The bargain of my career!

Finished my deck on Friday. Got it into a few potential investor's hands over the weekend, and by Monday had 3 out of the 10 available memberships spoken for at $160K each. The revenue projections and film comparable services by NASH, along with the business plan and pitch deck templates were instrumental in presenting the project in such a way that financially minded potential investors could understand the movie business, the market and how my project could possibly give them a substantial ROI. Best money I've ever spent.

Melissa, I was extremely hesitant in purchasing even your lowest priced package. It all sounded to good to be true and I just couldn't imagine getting anything worth while for the prices you were offering, but I pulled the trigger on your Gold + Financials Filmmaker Bundle.

It was the best money I've ever spent! Can't even begin to tell you what a difference it makes. So concise and on point. Makes putting the plan together so fluid and easy. Not having to worry about what to cover, only how to best state it for my film project. Amazing. Thank you so much. Worth every dollar!

Undervalued! Honestly, the more I reviewed the assets of this package, the more I thought there had been a mistake, and that I was accidentally given a higher priced kit. It's unbelievable the amount of time, research, education and competency that is offered here. What this will save you in preparation is only surpassed by what this will earn you in execution. If you're looking for ROI, this is the Slumdog Millionaire of Film Business Toolkits. Get it...and get to work!

So far the Film Proposal Platinum Package has been fantastic. For a first time producer this toolkit has guided me on a great starting point and has really energized my writer/director into taking this move to get his film made very seriously. The legal document templates have already paid off by getting the option contract done without having to pay for an attorney review. Looking forward to using the rest of the toolkit as we prepare our investor financials, budget, and sales projection documents. Using the toolkit, we are halfway done with our business plan saving us months of work.
More Film Investor Agreement Templates
Note: No articles or templates available on the FilmProposals website should be construed as legal counsel or advice. Before making any commitment to a specific format for any of the discussed matters, it is important to obtain professional legal counsel.
Film Production Legal Contracts & Templates
Back to Top of Film Investor Agreement
FilmProposals Recommended Entertainment Lawyer
FilmProposals is looking for an amazing Entertainment Attorney to recommend to our filmmakers. If you want a steady stream of clients and you love indie filmmakers and all things PPM, Financing Agreements, Investor Agreements and more, please
contact us
.
How to Work with Film Investors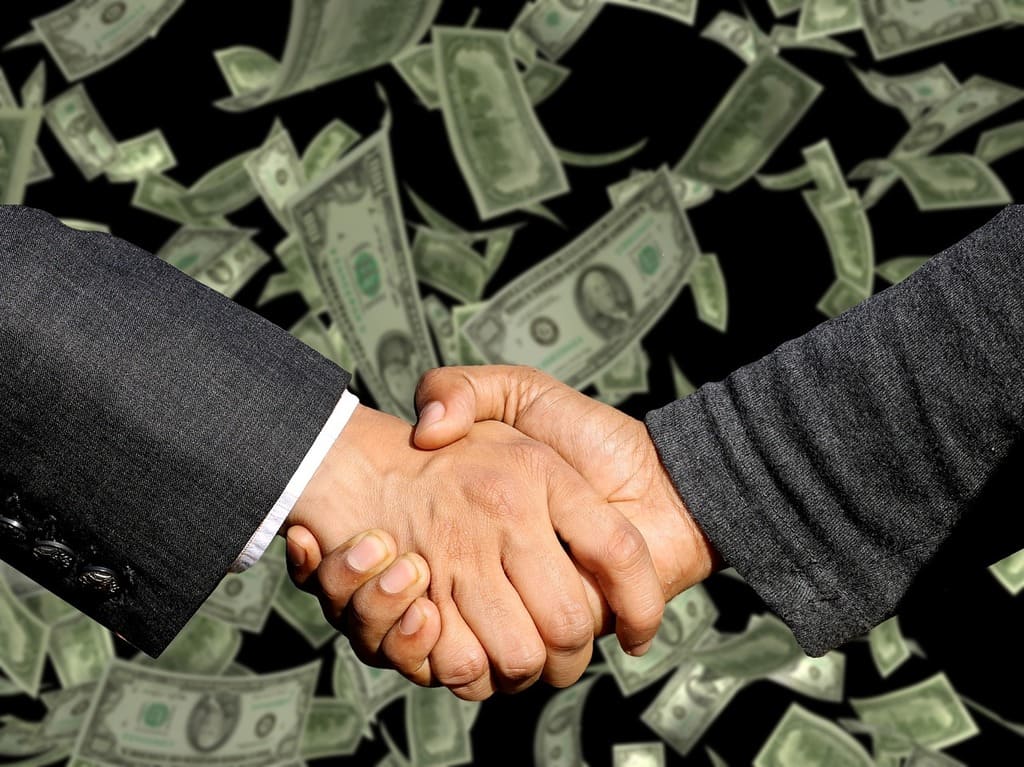 Film Investor Guide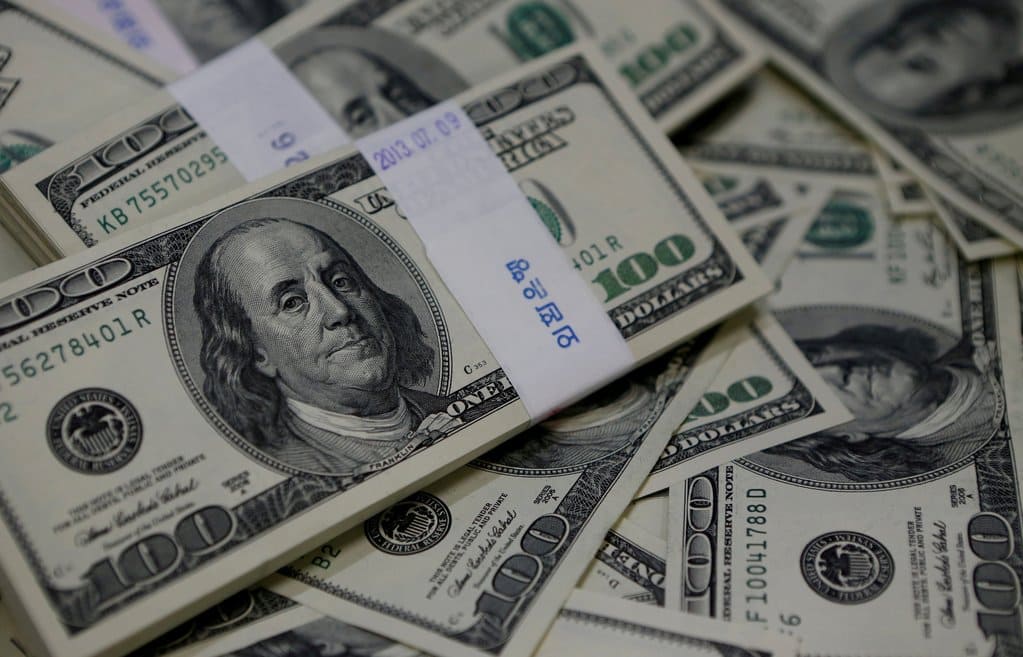 FilmProposals Best Sellers - 2023 Financing Toolkits & Bundles
NEW!!! Level up your Comparable Films Analysis using 20 Comparable Films. With our PLUS Bundles, you work directly with the expert analysts at Nash Info Services to select your ideal 20 comparable films from their full list of 20,000+ films. You get all the same reports as our standard sales projections PLUS expert advice on choosing your Comparable Films and an exponentially larger selection of films from which to choose.
This brand new service is offered with our Platinum Plus Bundle ($1,299) and Gold + 20 Films Financial Projections Bundle ($899).
Toolkits Start @ $99, Bundles Start @ $599
See All Financing Toolkits & Financing Bundles
Gold Toolkit
DIY Templates
BONUSES (MPA Market Stats, Dealmaking, Investor Tips, ++ )
Regular Price $303, Save $124
Gold Toolkit + Financials Bundle
Do It For Me
Gold Toolkit + Financials Bundle PLUS w/ 20 Films
MOST POPULAR
+ 10 Additional Comparable Films
20 Films = Better Analysis for Investors
+ Choose from 20,000+ films
Platinum Bundle
Game Changer
Full Gold Toolkit
Regular Price $1430, Save $431
Platinum PLUS Bundle w/ 20 Films
THE ULTIMATE
+ 10 Additional Comparable Films
20 Films = Better Analysis for Investors

+ Choose from 20,000+ films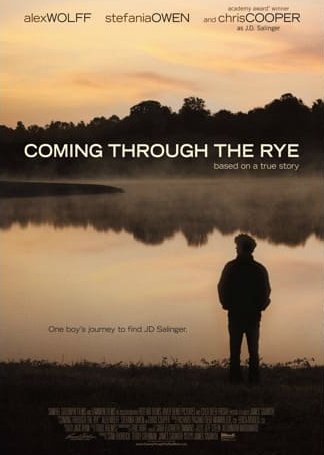 Just want to thank you for your materials and help over the past year. I could not have raised the $1.5 million or made this film without the materials you provided. The bargain of my career!
- James Sadwith, Producer, Writer, Director, Coming Through the Rye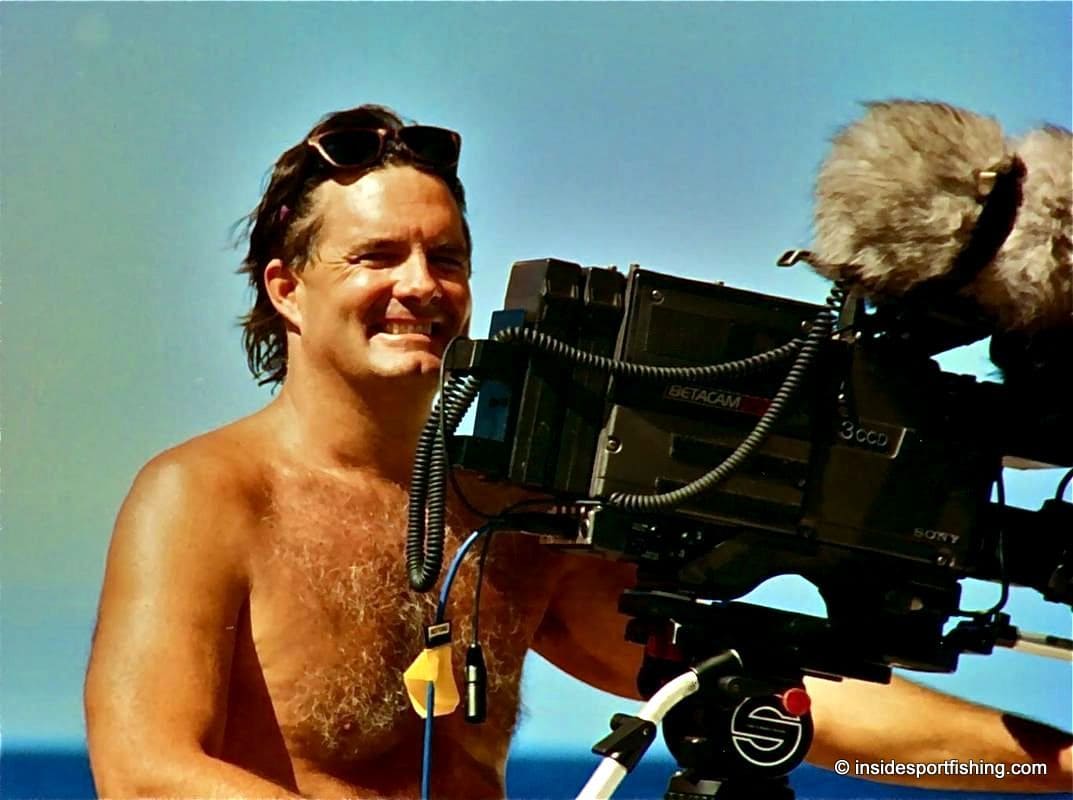 Finished my deck on Friday. Got it into a few potential investor's hands over the weekend, and by Monday had 3 out of the 10 available memberships spoken for at $160K each. The revenue projections and film comparable services by NASH, along with the business plan and pitch deck templates were instrumental in presenting the project in such a way that financially minded potential investors could understand the movie business, the market and how my project could possibly give them a substantial ROI.

Melissa was amazing throughout the entire process. Always there to answer any questions. Couldn't have done it without you guys. Can't thank you enough. Best money I've ever spent.
- Michael F, Executive Producer, Inside Sportfishing (Gold + Financials Bundle)
FilmProposals Tools and Templates