Film and TV grants, which collectively add to millions of dollars in Film Money available to you, have a HUGE advantage...You do not have to reimburse the funds, unlike film investors, who require their money back, plus a return on their investment. Most film grants require a specific type of proposal and you will really have to understand your film, niche, market and message to even be considered for a grant to be qualified for supported projects. If you are truly passionate about your project, and it delivers a message, more than likely, you can receive a film grant.
Do you HAVE or know of a film or television grant available? Please create your own Film Grant page on our site, or feel free to browse through all Independent Film Grants, Student Film Grants, Production Grants, Screenwriting Grants, Television Grants and more.
Top Film Grant Tips
Documentary Funding Tips
Desktop Documentaries offers the Documentary Fundraising Toolkit, which includes a 190-page full-color documentary fundraising guide, a 25-page documentary proposal template with instructions, two budget templates with budgeting guide, list of the top 100 documentary film grants, e-book with 25 specific fundraising ideas to start raising your first $10,000 and a fundraising check-list. All the best fundraising tools, templates and resources, including 20+ years of experience, combined into one comprehensive packet.
List of Film Grants
Do you have a Film Grant to share with our readers? Please post your Film Grant here.
Documentary Film Grants
Short Film Grants
Women in Film Grants
Feature Film Grants
Emerging Filmmaker Grants
Screenwriting Film Grants
Television Grants
Canada Film Grants
More Film Grants
See All: Full List of Film Grants
Film Grant Deadlines Rolling/Various Application Deadlines
Film Grant Deadlines Spring
Film Grant Deadlines Summer
Film Grant Deadlines Fall
Film Grant Deadlines Winter
Tribeca Film Institute Grants | Documentary, Narrative, Sports, Women, Latinx

The Tribeca Film Institute (TFI) offers over $1M annually in grants to a variety of projects and filmmakers, mostly with a focus on politically, culturally and socially relevant films from diverse storytellers. TFI partners with ESPN, AT&T, Gucci and other corporations to support filmmakers financially across several niches and specialties.
The Tribeca Film Institute is a sister organization to the Tribeca Film Festival® and Tribeca Film Center®, all founded by Robert De Niro, Jane Rosenthal, and Craig Hatkoff in the wake of September 11, 2001 to support downtown NYC businesses.
More Info: Tribeca Film Institute Grants
Austin Film Society Film Grants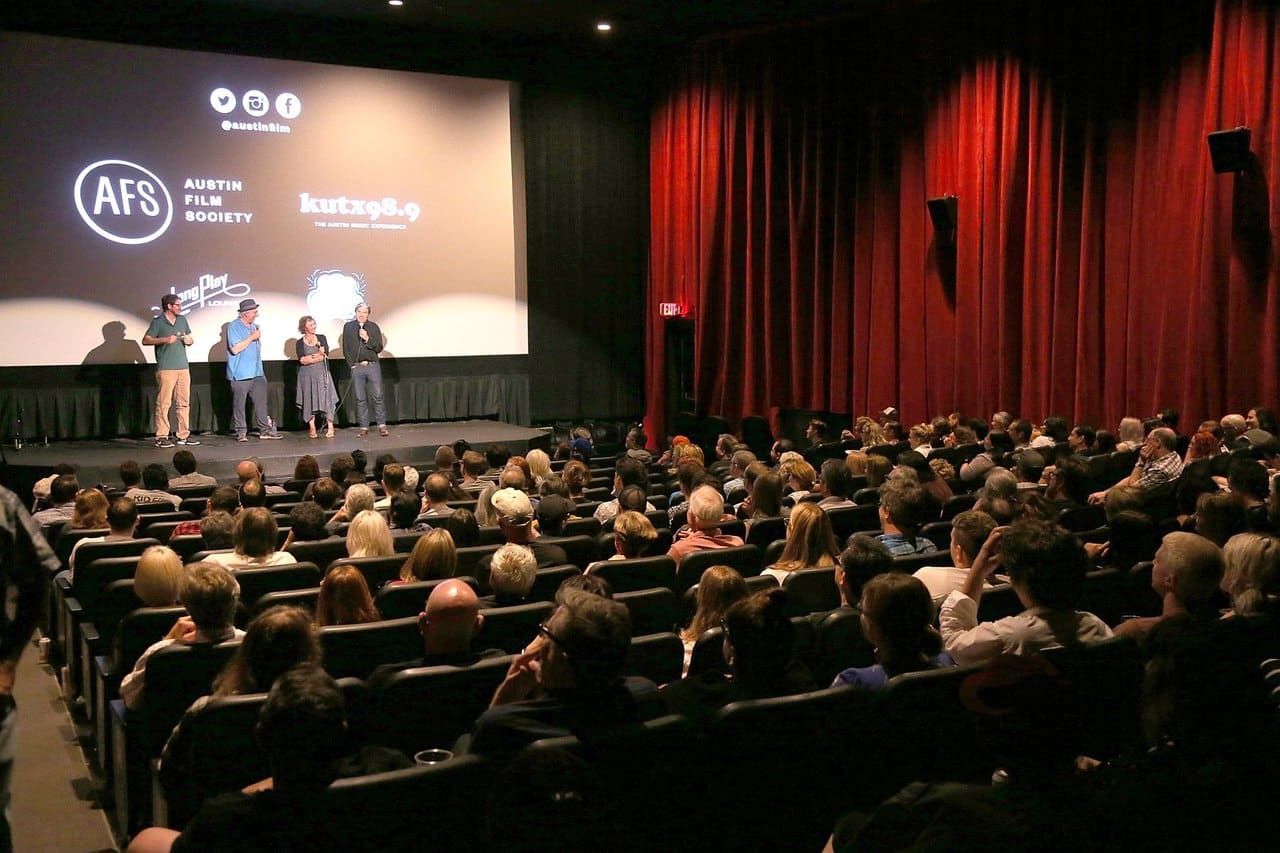 Once a year, Austin Film Society (AFS) awards grants to emerging film and video artists in the state of Texas through our AFS Grant. The Austin Film Society has now given out $1.97 million in cash and over $300K in goods and services to over 500 film and video projects since the program began in 1996. In addition to grants for production, post-production and distribution, they provide cash stipends to Texas filmmakers traveling to prestigious film festivals through its AFS Travel Grant program.
We award grants once a year to emerging film and video artists in the state of Texas through our Texas Filmmakers' Production Fund. Since 1996 the Austin Film Society has awarded 290 grants, totaling $940,000 in cash and $92,000 in goods and services to 272 film and video projects. Additionally, AFS has disbursed $14,500 in small stipends to Texas filmmakers traveling to prestigious film festivals through its Texas Filmmakers' Travel Grant program.
Awards are provided to artists whose work shows promise, skill, and creativity. Grant recipients have shown their films at renowned festivals like Sundance, Berlin, Cannes, Toronto, Tribeca, Venice, Rotterdam and SXSW and have been nominated for Gotham Awards, won Independent Spirit Awards and Student Academy Awards. The Austin Film Society is proud to support these Texas filmmakers making their mark in the world.
Every spring, AFS partners with local film organizations and festivals in major Texas cities to offer free informational workshops on how to apply to TFPF. Visited cities often include Dallas, Houston, San Antonio, Fort Worth, Corpus Christi, Denton and Austin.
More Info: Austin Film Society
JDC Archives Documentary Film Grant
The American Jewish Joint Distribution Committee (JDC) is pleased to announce the 2020 JDC Archives Documentary Film Grant. The JDC Archives will select one film, which will be awarded a grant of $10,000. Eligible films will focus on twentieth century Jewish history, humanitarian assistance, and related topics.
Topics can include issues, events and personalities related to overseas Jewish communities during the last century. Films that utilize the JDC archival collections (http://archives.jdc.org) will be given higher consideration. Applicants must have a proven track record as a filmmaker.
The grant is for post-production, distribution, and/or JDC Archives licensing costs for a film currently in production or in post-production. Applications are due by February 25, 2020.
More Info: JDC Archives Documentary Film Grant
More Film Grants
Make sure to check our Film Blog for additional grants and reminders about Submissions Deadlines
Closed Film Grants (archived list of Film Grants no longer accepting applications)
Start Your Financing in Five Minutes - 2020 is YOUR Year

Fast Track Your Film Financing Today!
Bronze
Regular Price $137, Save $38
Full Bronze Package
Regular Price $214, Save $75
Full Silver Package
Regular Price $683, Save $184
Testimonials
Check out some of our Filmmaker Reviews
Just want to thank you for your materials and help over the past year. I could not have raised the $1.5 million or made this film without the materials you provided -- and for $99? The bargain of my career!

This is perfect! I have potential investors but I had no idea how to prepare a professional investment package to present to them. (I'm an artiste', not a business person. :) ) The information is clear and easy to understand, and Melissa is very prompt in answering emails.

Hi Melissa! I purchased Package #3 a couple of days ago, and I feel like I'm taking a crash course in film financing. So far, what I've read and learned has been invaluable. Thank you!
FilmProposals Tools and Templates