Film and TV grants, which collectively add to millions of dollars in Film Financing Money available to you, have a HUGE advantage. You do not have to reimburse the funds, unlike film investors, who require their money back, plus a return on their investment. Most film grants require a specific type of proposal and you will really have to understand your film, niche, market and message to even be considered for a grant to be qualified for supported projects. If you are truly passionate about your project, and it delivers a message, more than likely, you can receive a film grant.
Do you HAVE or know of a film or television grant available? Please create your own Film Grant page on our site, or feel free to browse through all Independent Film Grants, Student Film Grants, Production Grants, Screenwriting Grants, Television Grants and more.
Top Film Grant Tips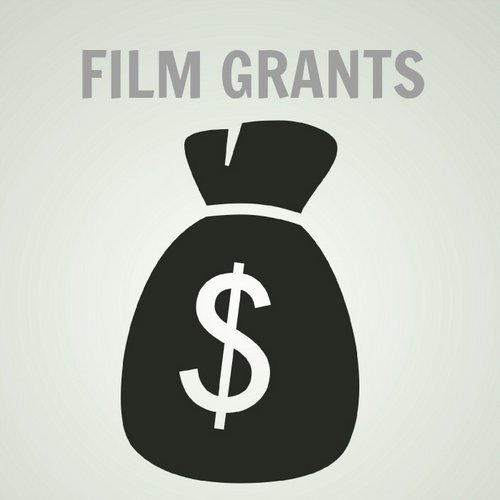 Check out our top Film Grant Tips for How to Write and Win a Grant, written by a film grant application evaluator. There is a great deal of film grant competition, as thousands of applicants apply for the same grant. Although it is a competitive process, use our advice to help you stay ahead of the game and your competition for production and distribution at Top Film Grant Tips for Writing and Winning a Grant.
NEW! Documentary Business Plan & Documentary Pitch Deck
FilmProposals is thrilled to offer help to documentary producers looking for investors, by enhancing our Film Fundraising toolkits to address the specific needs of documentarians. The highlight is a unique Documentary Business Plan Template included in all of our Film Financing Toolkits and Bundles. Much of the Documentary Business Plan is just like that of our narrative Film Business Plan Template, however, we've also done some major custom work to specifically highlight why documentaries are a great investment and how to best showcase your documentary to investors: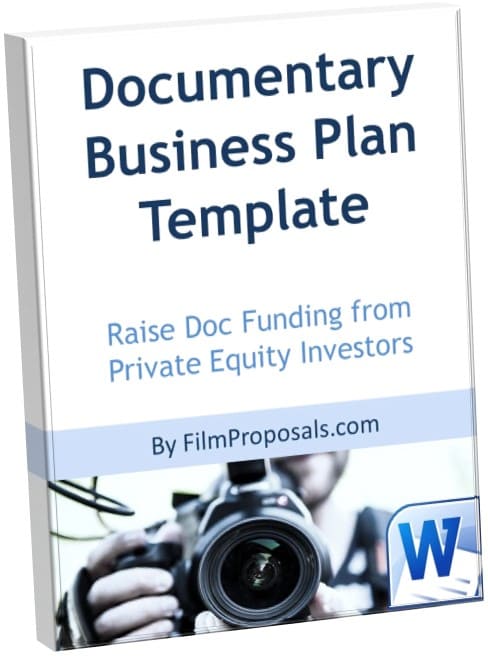 Documentary Business Plan Template - this new template is completely redone to focus only on documentary films. Recent successes, emerging documentary trends, streaming and studio deals, distribution patterns, audience statistics, revenue generated for sample films and much more. When did Docs become profitable and start selling for $5M or $10M at festivals? We lay it all out for you...
Documentary Pitch Deck - while our pitch deck template can be used for any type of film, you will use your business plan research to ensure the deck showcases your documentary as a worthy investment opportunity
Financial Projections/ Comparable Films - our custom database and custom financial projections flow seamlessly for both documentaries and narrative films
The new Documentary Business Plan Template is included in ALL of our Film Financing Toolkits and Bundles, so you can purchase any of them and be well on your way to funding any part of your documentary with private investments.
NETFLIX 2023: Selling Your Documentary To Netflix
Netflix is in constant need of fresh content and their buyers are seeking outstanding independent filmmakers and documentary creatives who can deliver the stories that Netflix wants. Learn the ins and outs of getting your doc or doc series onto Netflix with SELLING YOUR DOCUMENTARY TO NETFLIX.
Desktop Documentaries offers the Documentary Fundraising Toolkit, which includes a 190-page full-color documentary fundraising guide, a 25-page documentary proposal template with instructions, two budget templates with budgeting guide, list of the top 100 documentary film grants, e-book with 25 specific fundraising ideas to start raising your first $10,000 and a fundraising check-list. All the best fundraising tools, templates and resources, including 20+ years of experience, combined into one comprehensive packet.
List of Film Grants
Do you have a Film Grant to share with our readers? Please post your Film Grant here.
Documentary Film Grants
Short Film Grants
Women in Film Grants
Feature Film Grants
Emerging Filmmaker Grants
Screenwriting Film Grants
Television Grants
Canada Film Grants
More Film Grants
See All: Full List of Film Grants
Film Grant Deadlines Rolling/Various Application Deadlines
Film Grant Deadlines Spring
Film Grant Deadlines Summer
Film Grant Deadlines Fall
Film Grant Deadlines Winter
Post Your Film Grant
Tell us about the Film Grant You Offer!
LEF New England Moving Image Fund (MIF)
LEF is a private family foundation with offices in two regional areas: New England and California. Through the LEF Moving Image Fund, the New England office supports the creation of new work by documentary filmmakers living in the regions. The Moving Image Fund provides funding across all phases of production, supporting films from the early risk-taking stage, through a film's completion. Since its inception, LEF's Moving Image Fund has awarded approximately 450 grants to New England-based independent filmmakers with over $4.7 million in funding.
Deadlines | Early Development / Pre-production August | Production / Post-production January
More Info: lef-foundation.org
Unsolicited Scripts Short Film Grant

We launched a short film grant to support the production of new short screenplays (under 20 pages) or the completion of short films (under 20 minutes). Our goal is to create a funding opportunity where the story is king. There are no boxes to tick apart from writing a great story that is viable for production. [The winner(s) get] - A cash grant of up to £5,000 (approx. $5,300) - Colour correction offered by colourist Matt Jones (one project only) - Original soundtrack offered by music composer Andrea Vanzo (one project only) [Deadlines] - November, December
More Info: unsolicitedscripts.com
The Creative Coalition 30 or 60 second PSA Competition
Celebrating almost half a century in supporting the arts and filmmaking, The Creative Coalition is pleased to invite emerging filmmakers to participate in an opportunity to share their unique visions in this competition that will help move their careers forward. Entrants must submit 30-second or 60-second PSAs focusing on the selected theme. Each winner will receive a CASH grant, national showcasing opportunities for their PSA in broadcast and digital media platforms, and opportunities to showcase their PSA during major tentpole entertainment industry events. DEADLINE 10/31/2022 The submissions will be judged by a jury of creative leaders from the entertainment industry including:
Emmy Award-winning comedian, executive producer, & best-selling author Judy Gold ("Netflix Is A Joke," "HBO's At the Multiplex with Judy Gold," "Better Things")
Emmy Award-nominated executive producer/director Ken Olin ("This Is Us," "Criminal Minds," "The Man in the High Castle," "Thirtysomething"); and
Brian Collins, Co-Founder & Chief Creative Officer, COLLINS Agency (nationally recognized award-winning brand experience, design, and advertising company; Brian also is the former Chairman and Chief Creative Officer of the brand and innovation division of Ogilvy & Mather).
Organizations and schools with ten (or more) entries will receive an exclusive Zoom Master Class to include leading network executives, Academy and Emmy Award winning talent, writers, show runners, executive producers, and directors. To enter work in the "Your Voice Carries Weight" PSA Competition go to thecreativecoalition.org/yvcw/. Only 30 and 60-second PSAs will be considered.
Lightswitch Film Grant: Full STEM Ahead | Student, Documentary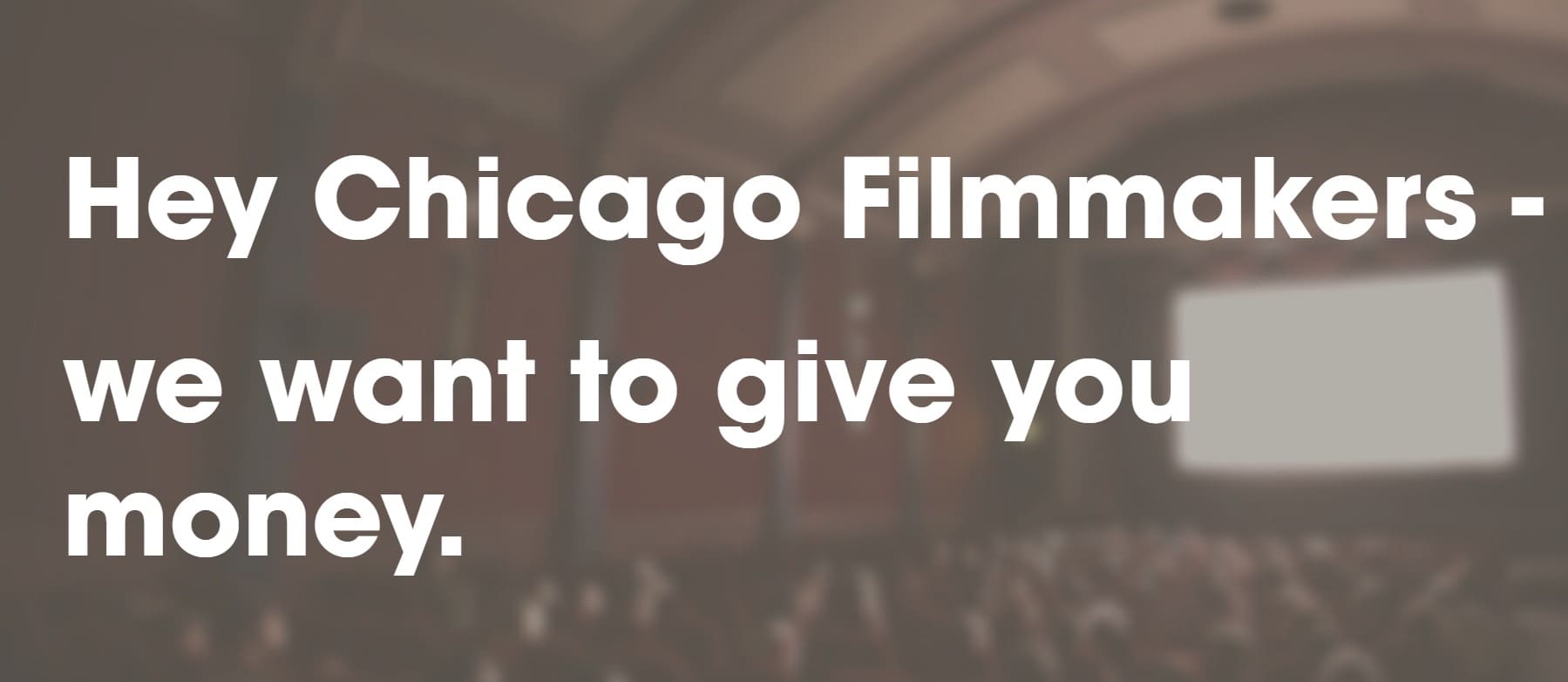 Lightswitch Video, a Chicago-based video production company, launched The Full STEM Ahead Filmmaker's Initiative, a first-year initiative designed to not only encourage STEM education and careers in STEM but to also cultivate the careers of the filmmakers of tomorrow in the process. One grant recipient (ages 15-25) will receive a $5,000 grant to produce a short-form documentary about a STEM program that they are involved in, knowledgeable of, or want to learn more about and they believe deserves more recognition. That program will then receive a matching $5,000 grant, and the final documentary will receive a showing at a local theater alongside a Q&A with the documentarian. Filmmakers must be currently living in or going to school in the City of Chicago, Illinois. The submission deadline is in December.
More Info: chicagofilmgrants.com
Africa No Filter Film Grants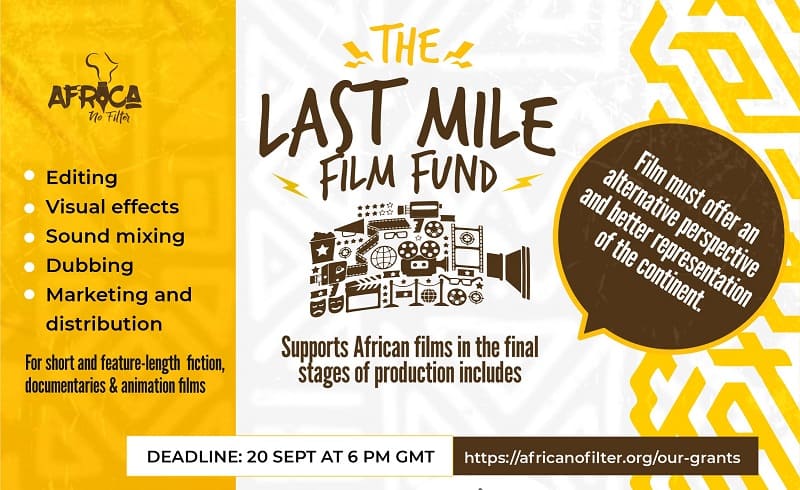 Africa No Filter wants to partner with storytellers who want to tell stories that contribute to shifting the stereotypical and harmful narratives through The Last Mile Fund. This grant will be open to applicants in the continent, and the diaspora will fund narrative-changing films that are in the final stages of production. Films must have appealing storylines that address a prevailing negative stereotype about or within Africa or reflect a refreshing, more contemporary and nuanced narrative of the continent, along with a storyline that is compelling to a broad audience both at the pan-African level and internationally. They offer serveral creative grants with rolling deadlines. .
More Info: africanofilter.org/our-grants
Array Film Grants | Development, Feature, Women, BIPOC
ARRAY, Ava Duvernay's distribution, arts and advocacy collective, offers grants to support individuals and organizations that advocate for people of color and women of all kinds, with a special focus on community-building and creativity. "We recognize your leadership, we embrace your passion, we celebrate your vision." They partnered with Google in 2021 to launch the new $500,000 "ARRAY + Google Feature Film Grant" benefiting emerging creatives from underrepresented communities. In additional to the grand prize, additional finalists received $5,000 each to continue the development of their projects. ARRAY also offers financial support to grassroots film festivals, screening series and cultural programs with $10,000 grants each.
More Info: Array Grants
Tribeca Film Institute Grants | Documentary, Narrative, Sports, Women, Latinx

The Tribeca Film Institute (TFI) offers over $1M annually in grants to a variety of projects and filmmakers, mostly with a focus on politically, culturally and socially relevant films from diverse storytellers. TFI partners with ESPN, AT&T, Gucci and other corporations to support filmmakers financially across several niches and specialties.
The Tribeca Film Institute is a sister organization to the Tribeca Film Festival® and Tribeca Film Center®, all founded by Robert De Niro, Jane Rosenthal, and Craig Hatkoff in the wake of September 11, 2001 to support downtown NYC businesses.
More Info: Tribeca Film Institute Grants
Catapult Film Fund | Documentary Development & Research Grants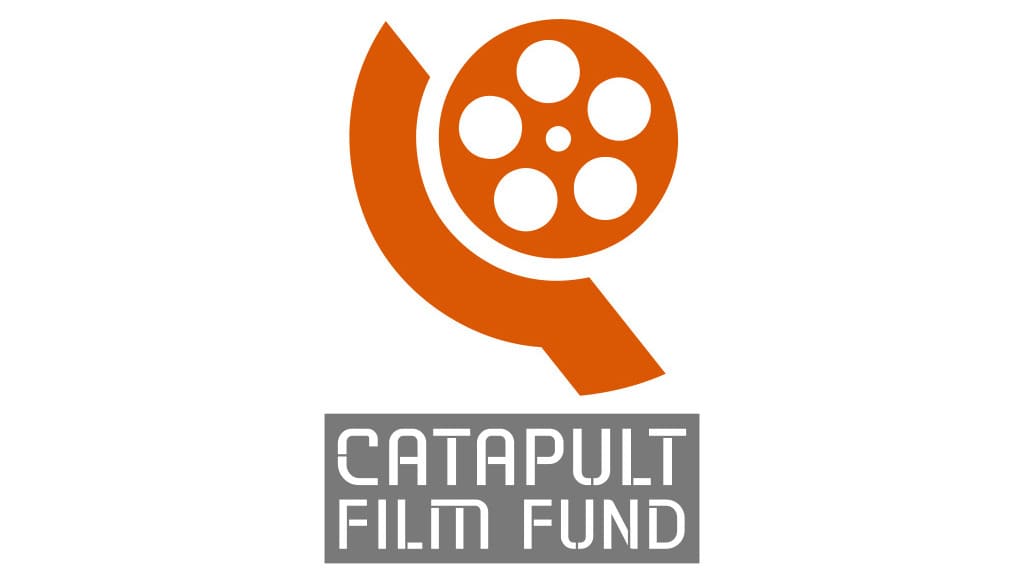 The Catapult Development Grant gives early support to propel projects forward that hold the promise of a story that should be uniquely told in film. They provide development funding, up to $20,000, to documentary filmmakers who have a strong story to tell, have secured access, and are ready to create a fundraising piece to help unlock critical production funding. We enable filmmakers to develop their projects to the next level, at the early stage when funding is hard to find. We support powerful and moving storytelling, by filmmakers with a strong voice across a broad spectrum of subject matter. The Development Grant is open and accepting applications on a rolling basis. The Catapult Research Grant seeks to develop the voices of diverse nonfiction films and filmmakers by providing five $10,000 grants plus six months of mentorship and professional development to US-based filmmakers. The next round of Catapult Research Grant applications will open in January 2024.
More Info: Catapult Film Fund
Jerome Foundation Film Grants | Production, Emerging, Documentary
The Jerome Foundation's ultimate goal is to support the artistic and career development of early career artists in Minnesota and the five boroughs of New York City, whether working individually or as part of a team, ensemble or collective. Eligible artists typically are directors of documentary, narrative, animation, or experimental film or video or new media creators. Jerome Foundation offers 4 different grant programs, including production grants for specific projects of up to $30,000. Applications open January-April.
More Info: Jerome Foundation Film Grants
Austin Film Society Film Grants
Once a year, Austin Film Society (AFS) awards grants to emerging film and video artists in the state of Texas through our AFS Grant. The Austin Film Society has now given out $1.97 million in cash and over $300K in goods and services to over 500 film and video projects since the program began in 1996. In addition to grants for production, post-production and distribution, they provide cash stipends to Texas filmmakers traveling to prestigious film festivals through its AFS Travel Grant program.
We award grants once a year to emerging film and video artists in the state of Texas through our Texas Filmmakers' Production Fund. Since 1996 the Austin Film Society has awarded 290 grants, totaling $940,000 in cash and $92,000 in goods and services to 272 film and video projects. Additionally, AFS has disbursed $14,500 in small stipends to Texas filmmakers traveling to prestigious film festivals through its Texas Filmmakers' Travel Grant program.
Awards are provided to artists whose work shows promise, skill, and creativity. Grant recipients have shown their films at renowned festivals like Sundance, Berlin, Cannes, Toronto, Tribeca, Venice, Rotterdam and SXSW and have been nominated for Gotham Awards, won Independent Spirit Awards and Student Academy Awards. The Austin Film Society is proud to support these Texas filmmakers making their mark in the world.
Every spring, AFS partners with local film organizations and festivals in major Texas cities to offer free informational workshops on how to apply to TFPF. Visited cities often include Dallas, Houston, San Antonio, Fort Worth, Corpus Christi, Denton and Austin.
More Info: Austin Film Society
More Film Grants
Make sure to check our Film Blog for additional grants and reminders about Submissions Deadlines
Closed Film Grants (archived list of Film Grants no longer accepting applications)
JDC Archives Documentary Film Grant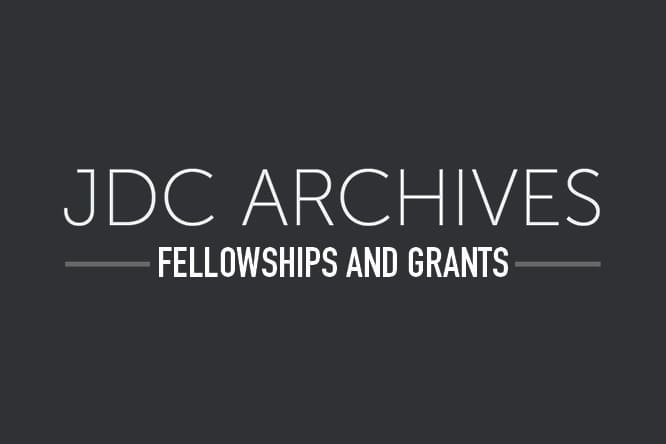 Discontinued as of 2021. The American Jewish Joint Distribution Committee (JDC) is pleased to announce the JDC Archives Documentary Film Grant. The JDC Archives will select one documentary film, which will be awarded a grant of $8,000, with an additional $2,000 available for high-resolution reproduction and licensing fees for material from the JDC Archives. Eligible films will focus on twentieth century Jewish history, humanitarian assistance and related topics.
Topics can include issues, events and personalities related to overseas Jewish communities during the last century. Films that utilize the JDC archival collections (http://archives.jdc.org) will be given higher consideration. Applicants must have a proven track record as a filmmaker.
The grant is for post-production, distribution, and/or JDC Archives licensing costs for a film currently in production or in post-production. Applications are due by March 16, 2021. Please visit https://archives.jdc.org/about-us/fellowships-and-grants-general-information/documentary-film-grant/ to apply and for further information
More Info: JDC Archives Documentary Film Grant
IFCO Film Grants - IFCO grants support the spirit of independent filmmaking by helping to fund filmmakers who use the medium of film and maintain complete creative and editorial control over their work. All genres are accepted.
FilmProposals Best Sellers - 2023 Financing Toolkits & Bundles
NEW!!! Level up your Comparable Films Analysis using 20 Comparable Films. With our PLUS Bundles, you work directly with the expert analysts at Nash Info Services to select your ideal 20 comparable films from their full list of 20,000+ films. You get all the same reports as our standard sales projections PLUS expert advice on choosing your Comparable Films and an exponentially larger selection of films from which to choose.
This brand new service is offered with our Platinum Plus Bundle ($1,299) and Gold + 20 Films Financial Projections Bundle ($899).
Toolkits Start @ $99, Bundles Start @ $599
See All Financing Toolkits & Financing Bundles
Gold Toolkit
DIY Templates
BONUSES (MPA Market Stats, Dealmaking, Investor Tips, ++ )
Regular Price $303, Save $124
Gold Toolkit + Financials Bundle
Do It For Me
Gold Toolkit + Financials Bundle PLUS w/ 20 Films
MOST POPULAR
+ 10 Additional Comparable Films
20 Films = Better Analysis for Investors
+ Choose from 20,000+ films
Platinum Bundle
Game Changer
Full Gold Toolkit
Regular Price $1430, Save $431
Platinum PLUS Bundle w/ 20 Films
THE ULTIMATE
+ 10 Additional Comparable Films
20 Films = Better Analysis for Investors

+ Choose from 20,000+ films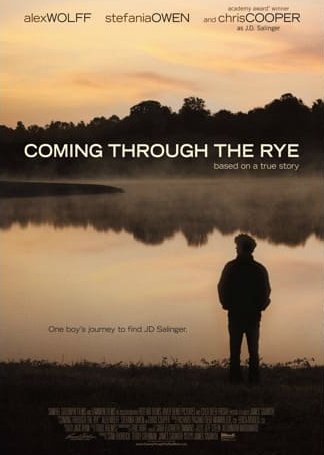 Just want to thank you for your materials and help over the past year. I could not have raised the $1.5 million or made this film without the materials you provided. The bargain of my career!
- James Sadwith, Producer, Writer, Director, Coming Through the Rye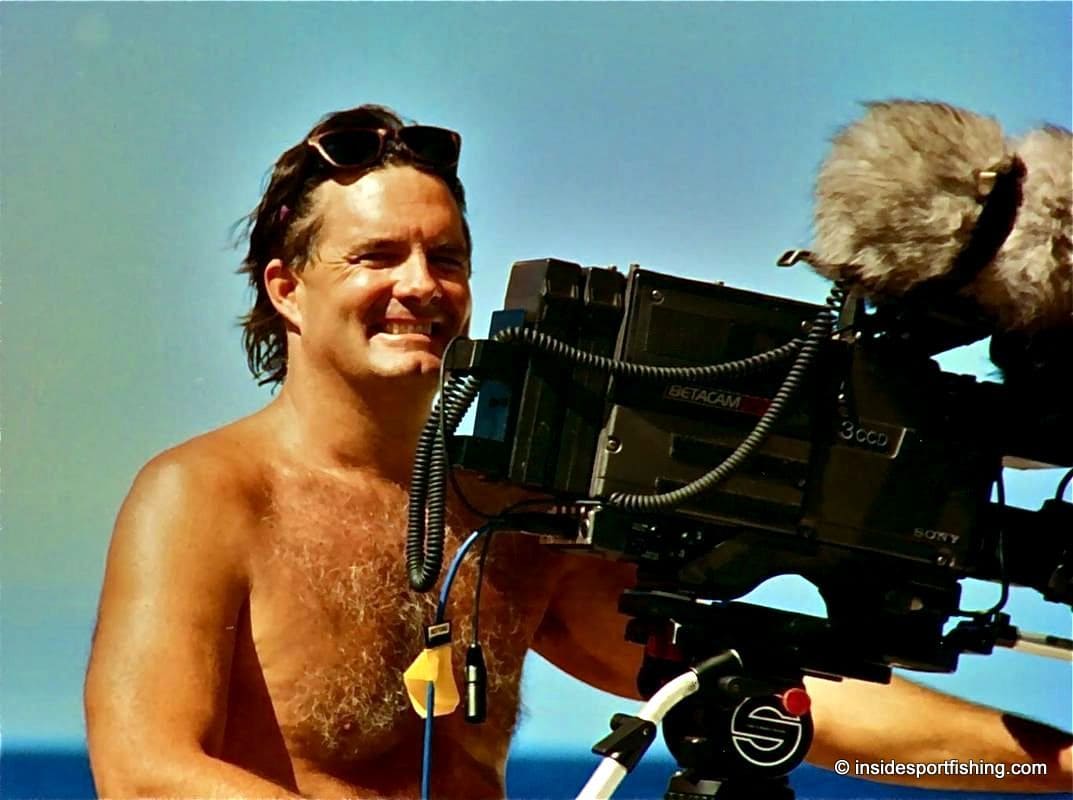 Finished my deck on Friday. Got it into a few potential investor's hands over the weekend, and by Monday had 3 out of the 10 available memberships spoken for at $160K each. The revenue projections and film comparable services by NASH, along with the business plan and pitch deck templates were instrumental in presenting the project in such a way that financially minded potential investors could understand the movie business, the market and how my project could possibly give them a substantial ROI.

Melissa was amazing throughout the entire process. Always there to answer any questions. Couldn't have done it without you guys. Can't thank you enough. Best money I've ever spent.
- Michael F, Executive Producer, Inside Sportfishing (Gold + Financials Bundle)
FilmProposals Tools and Templates