The Movie Cents Newsletter brings you the latest on Film Festivals, Investors looking for you, Contests, Grants, Prizes, Specials and Discounts. Subscribe to Movie Cents and get our FREE 8 Week Film Financing, Film Investors and Business Plan E-Course.
Follow Us and Get the Latest Film News on Your Favorite Site:
May 26, 2020
[Review] Both FilmProposals Site and Business Tools Are Extremely Helpful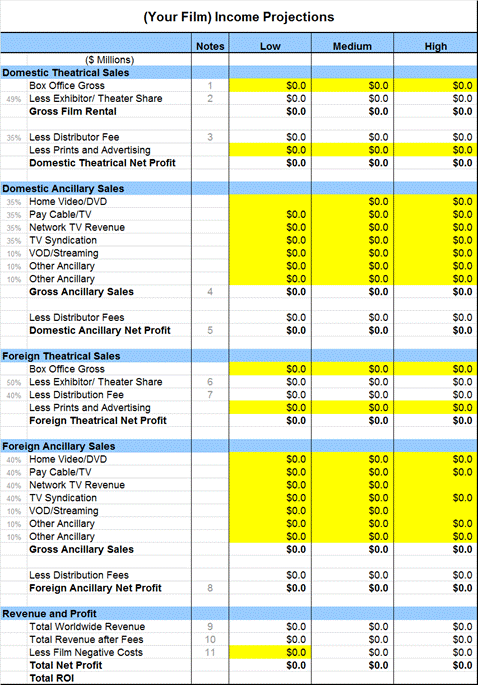 I am still in the midst of writing our business plan, and keep referring back to FilmProposals after purchasing the Film Financial Projects template and Film Business Plan template. Not only do both continue to be the right tools (after researching A LOT and seeing others out there), but the website resources are extremely helpful as well.
I like having the template to follow, but also know that film business plans are different than regular business plans. That makes the task seem very daunting, especially gathering the financial data needed to plead your case to investors. By far that is the toughest part, so having the financial template makes it a lot less scary to tackle.
Thanks to Frances for taking the time to leave us feedback!!!
Continue reading "[Review] Both FilmProposals Site and Business Tools Are Extremely Helpful"
Start Your Financing in Five Minutes - 2020 is YOUR Year

Fast Track Your Film Financing Today!
Bronze
Regular Price $137, Save $38
Full Bronze Package
Regular Price $214, Save $75
Full Silver Package
Regular Price $763, Save $264
Testimonials
Check out some of our Filmmaker Reviews
Just want to thank you for your materials and help over the past year. I could not have raised the $1.5 million or made this film without the materials you provided -- and for $99? The bargain of my career!

This is perfect! I have potential investors but I had no idea how to prepare a professional investment package to present to them. (I'm an artiste', not a business person. :) ) The information is clear and easy to understand, and Melissa is very prompt in answering emails.

Hi Melissa! I purchased Package #3 a couple of days ago, and I feel like I'm taking a crash course in film financing. So far, what I've read and learned has been invaluable. Thank you!
FilmProposals Tools and Templates