You probably already know that when trying to get your indie film financed, you need to have a quick pitch ready at all times. Importantly, you should have a short elevator pitch and a longer, more detailed, one worked out and ready for delivery at a moment's notice. The reason you need to know how to make an indie film pitch deck is simple...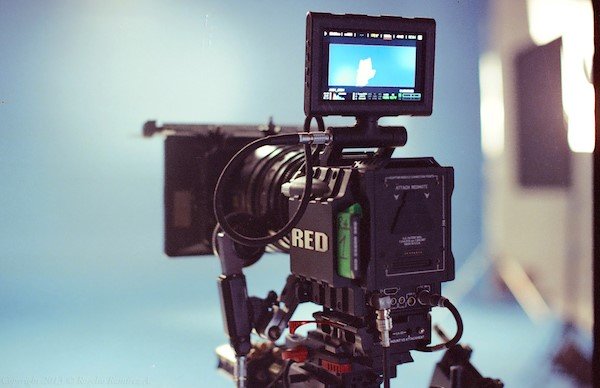 If you are truly putting in the effort to get your film financed, you will be meeting with film investors, talking to people who know film investors, and getting in contact with people who know people who know film investors. Every connection is part of the process. You can't expect every one of these people to just read your entire script, regardless of how good it is. Your longer, more detailed pitch has to cover a lot of ground, answer a lot of questions, and engage the listener in a way that makes them want to read your script. The best way to do this is by using a pitch deck.
Essentially a small PowerPoint or Keynote presentation, your indie film pitch deck lets you cover all of the most pressing questions about your project in a way that takes no more than twenty minutes. Entrepreneurs use pitch decks all the time, but many filmmakers have yet to catch on.
Design Your Indie Film Pitch Deck to Impress Visually
We get it - you're a budding filmmaker with a story to tell. However, there's a huge difference between a story that unfolds on the silver screen and the one you pitch to a film investor.
One of the major mistakes amateur indie filmmakers often make here is getting lost in the details and missing the big picture. Keep in mind, very few film investors will write a check before reading your script, but the pitch should be designed to persuade them to do that. Consider your plot synopsis. It should take up no more than one slide. Just one. Include a captivating, genre-representative image and don't be afraid to make the text small if you have to.
Next, create a mood board that shows what your visual inspirations are. Film investors, like filmmakers, tend to be visually-oriented people, so take time to indulge their senses. After that, create two slides that introduce the filmmaking team and your distribution strategy (all pulled from your Business Plan). Include any relevant professional relationships you may have and the names of film festivals to which you plan on submitting your film. Only then can you get to the big ask - your budget sheet. The best way to approach this is adding a few major line items from your top sheet budget. Try adding up:
Above the line costs
Pre-production costs
Principle photography costs
Post-production costs
Marketing and distribution costs
This outline is by no means comprehensive, but showing a budget calculation in this way combines the most important information into a single slide without overwhelming investors at first glance. Remember, the whole point is to get them to read the script – you can give them a more detailed look at your proposed budget after the fact, when you know you've got one hooked.
More from FilmProposals:
2019 is YOUR Year - Make Your Movie


FilmProposals Financing Packages
Testimonials
Check out some of our Filmmaker Reviews
Just want to thank you for your materials and help over the past year. I could not have raised the $1.5 million or made this film without the materials you provided -- and for $99? The bargain of my career!

This is perfect! I have potential investors but I had no idea how to prepare a professional investment package to present to them. (I'm an artiste', not a business person. :) ) The information is clear and easy to understand, and Melissa is very prompt in answering emails.

Hi Melissa! I purchased Package #3 a couple of days ago, and I feel like I'm taking a crash course in film financing. So far, what I've read and learned has been invaluable. Thank you!