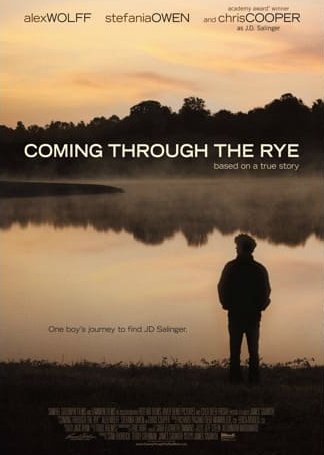 Just want to thank you for your materials and help over the past year. I could not have raised the $1.5 million or made this film without the materials you provided. The bargain of my career!
- James Sadwith, Producer, Writer, Director," Coming Through the Rye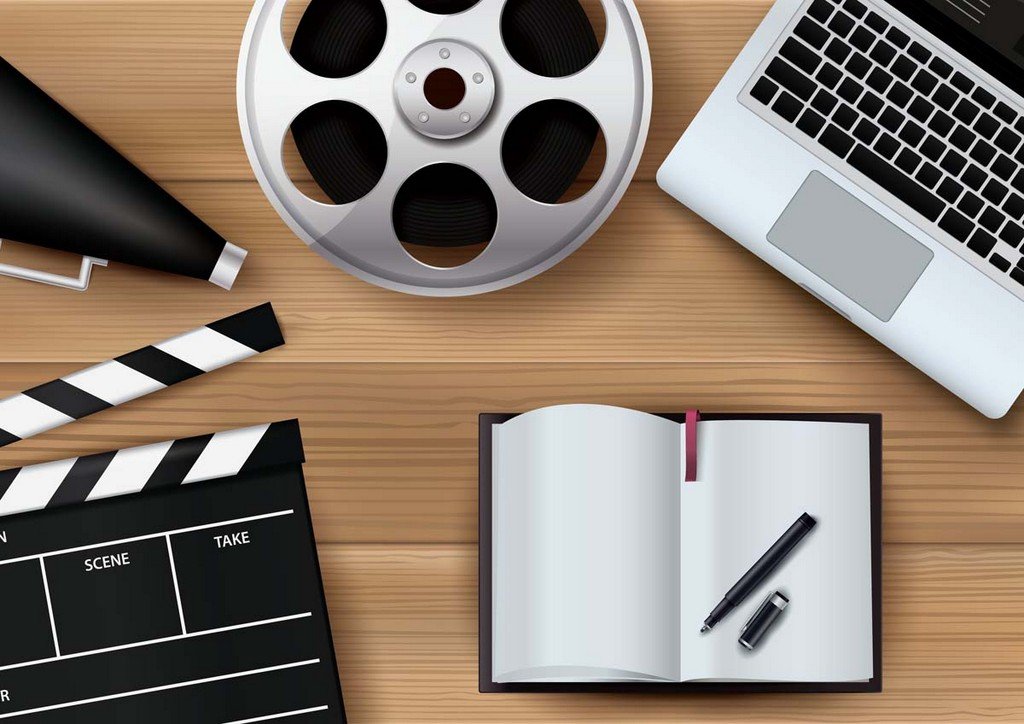 The information here is extremely valuable to an independent filmmaker looking to present themselves in a professional, compelling manner to potential investors. These documents do get results. The financing package offers information and training I didn't even get in a top film school. I only wish I had known about FilmProposals earlier!
- Seth, NYU Film Grad and Independent Filmmaker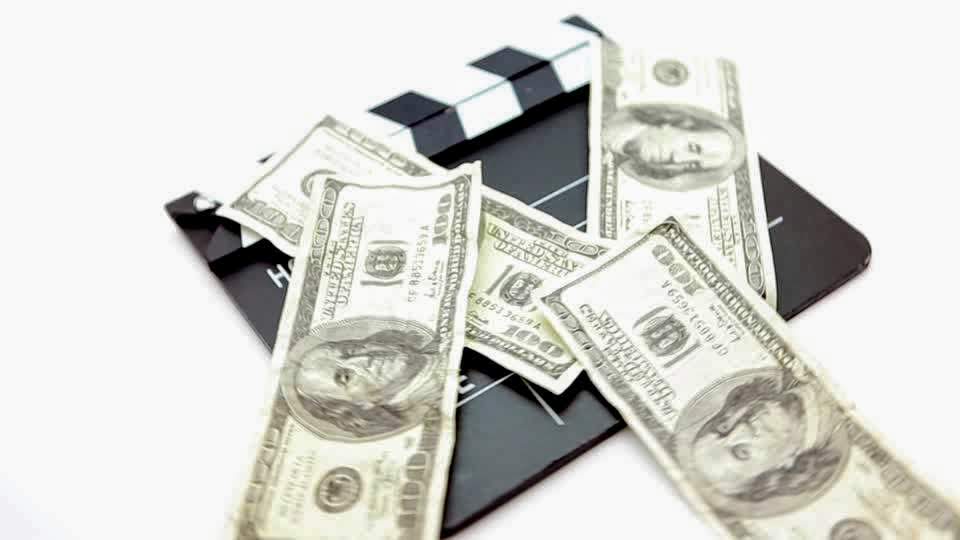 I haven't been this excited in years. As someone who is changing careers later in life, I can't tell you how much the information you provided is going to help me jumpstart my new path. I was devouring the information as soon as I downloaded it. There is a ton of great information and I'm so happy your company exists!
- BJ (August 2020)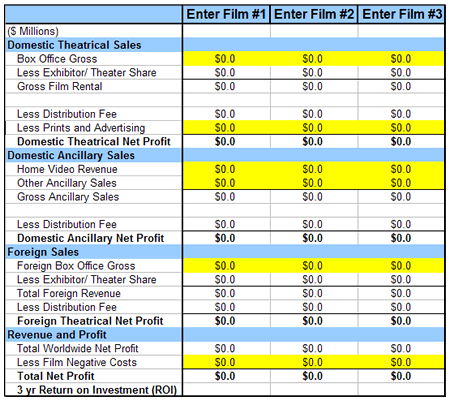 The resultant projections are what I needed, and the early feedback from the "suits" in this project is that I've presented a clear yet compact overview of the prospects. They were also surprised it could be presented so concisely and without a complex MBA-style model. By the way, in my projections not all the outcomes are golden, and that adds to my respect for the template.
- TV Producer, now Consultant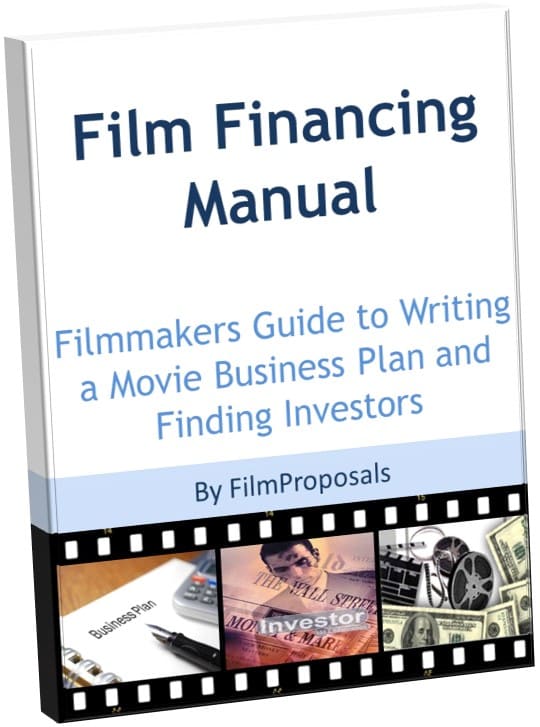 When I came across the Business Plan Tools and Finance Guide, I felt like I could stop searching for the pot of gold ... I'd found it. In one place, with clear, easy to follow materials and spreadsheets, my questions were answered. It still depends on me and what I do, but the blueprint is all there. Thanks.
- Barry Pierce, Producer, River Dreaming Entertainment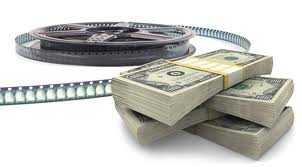 A Financing Masterclass For a Fraction of the Price! Five Stars! I have a broad, basic understanding of film financing. I know most of the steps that need to be taken and I know the material that must be present within a film investor package. However, knowledge/theory of what needs to be done and practically executing it are two very different things. The Film Financing toolkit brings both of those worlds together, you get the theory of how a film investor package works along with the practical execution of the packet. At the price of range, it is by far the most valuable resource I have come across on the internet. IF you are trying to produce an independent film, spend the money now to be prepared later - unpreparedness can be very costly later on. This should be your number one resource for financing your independent film. - Tyler, December 2020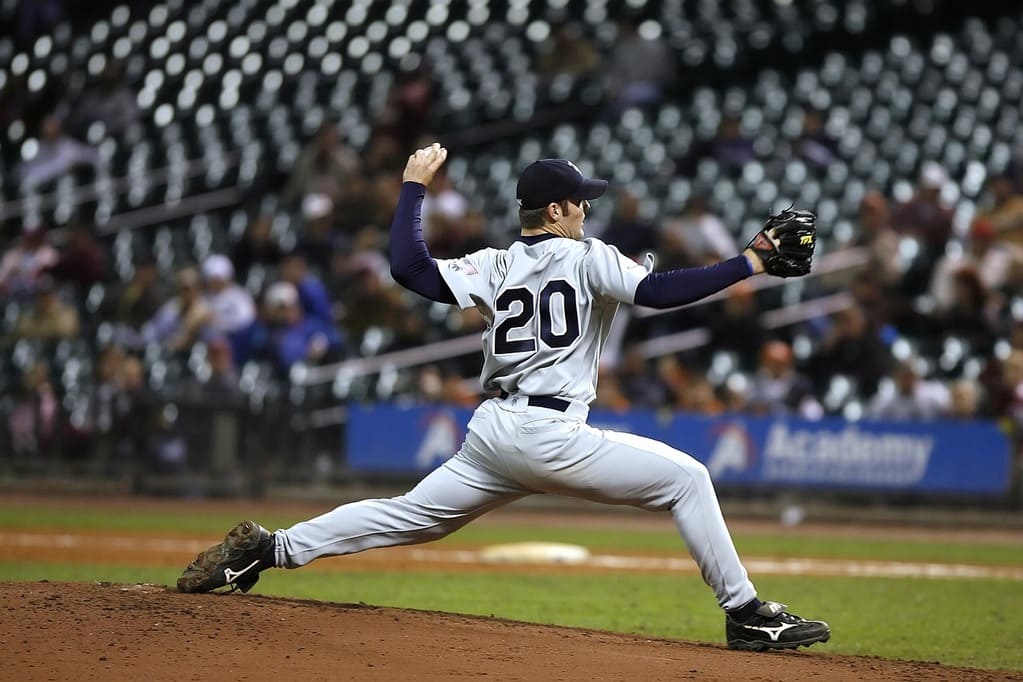 We recently purchased your film proposal program and we have found it to be one of the best investments we've done for our company. We want to proceed with the business plan review and gather your feed back!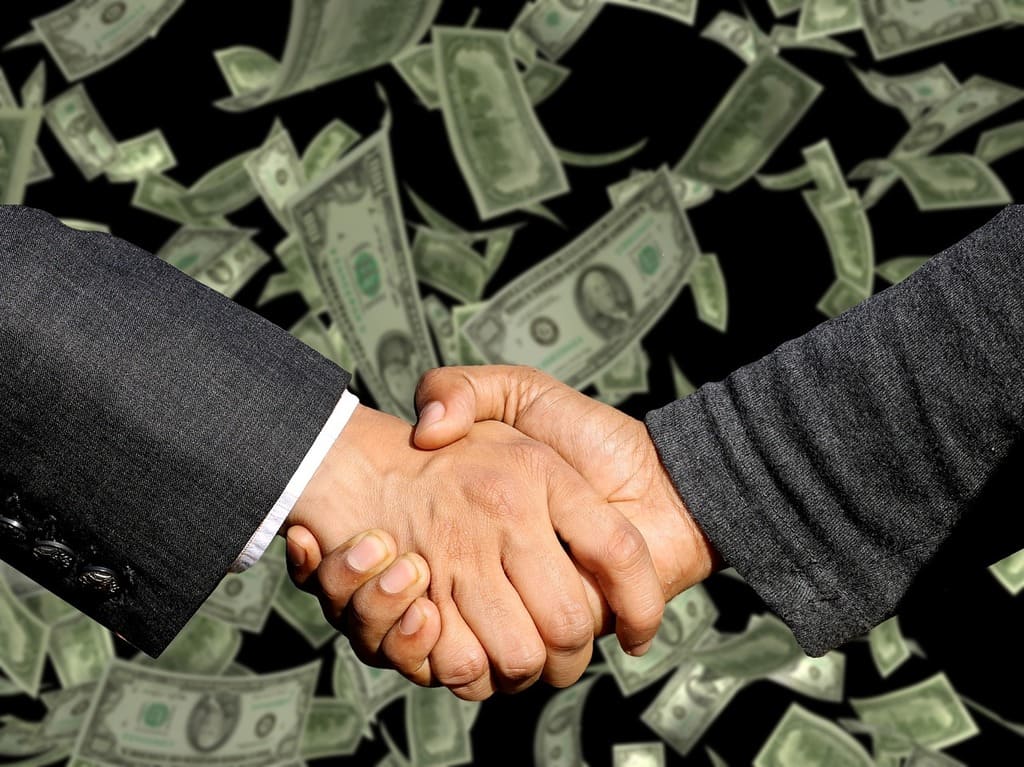 An amazing set of incredibly helpful templates, guide books, advice. The best $99.00 I have spent in a very long time. Congrats FilmProposals!!

Thank you for the Film Financing Package #3 (with the 7 bonus items). The content is substantive, professional, organized and immensely useful and practical. I've been promised this sort of material in the past from other resources and it's NEVER been this comprehensive. Kudos to you!
2021 is YOUR Year - Make Your Movie

Testimonials
Check out some of our Filmmaker Reviews
Just want to thank you for your materials and help over the past year. I could not have raised the $1.5 million or made this film without the materials you provided -- and for $99? The bargain of my career!

Finished my deck on Friday. Got it into a few potential investor's hands over the weekend, and by Monday had 3 out of the 10 available memberships spoken for at $160K each. The revenue projections and film comparable services by NASH, along with the business plan and pitch deck templates were instrumental in presenting the project in such a way that financially minded potential investors could understand the movie business, the market and how my project could possibly give them a substantial ROI. Best money I've ever spent.

Melissa, I was extremely hesitant in purchasing even your lowest priced package. It all sounded to good to be true and I just couldn't imagine getting anything worth while for the prices you were offering, but I pulled the trigger on your Gold + Financials Filmmaker Bundle.

It was the best money I've ever spent! Can't even begin to tell you what a difference it makes. So concise and on point. Makes putting the plan together so fluid and easy. Not having to worry about what to cover, only how to best state it for my film project. Amazing. Thank you so much. Worth every dollar!
Exactly What I Was Looking For!!! It's crazy how elusive film financing is still to this day-- most filmmakers have no clue how to make this a career. Film schools don't teach it, there are little to no courses online, and most people with the information don't want to share it. FilmProposals gives filmmakers the tools to raise funds for feature films.

There is a lot of work involved still -- obviously, you can't expect to just be written a blank check -- but FilmProposals shows you that it is at least possible. I am working on digesting all of this incredible information FilmProposals has provided and am looking forward to putting it into action. I'm encouraged by the fact that it's very possible to raise funds for a feature and there is a roadmap to do so. – Jacob, December 2020
- Jacob, December 2020

Although I really like various packages available, I was/and still am very, very disappointed that I didn't buy the Gold Package up front. After having just purchased the Silver Package and getting to really dive into what the Silver Package has to offer, I realize that I made a terrible mistake in not getting the Gold Package with the PPM initially. In full disclosure, FilmProposals does offer a discount off the cost of the PPM, but it would still be more than if I had purchased the Gold Package initially. Bummer!
- Derrick, December 2020

I just took a quick overview of the silver package. I am so excited about the sources and material provided. I can't wait to learn and put together my business plan. Thank you FilmProposals.
- Elizabeth, December 2020

Love the site! Everything is working exactly as I had hoped thus far. The templates are user friendly, easy to navigate, and incredibly informative. It's definitely a crash course into the economic side of the industry. People forget the old saying about Show Business, "business is twice as long as show, and it might be twice as important!"
- Josh, December 2020

This program and offerings are exactly what I've been looking for. It's self paced and covers a lot of the areas that I have questions about.
- Tamia, December 2020

Great information. Just what I need, a structure to getting the finance I need to make my film.
- Peadar, November 2020

Great Value!! I really wasn't sure what to expect. Was pleasantly surprised to get some great templates and information that has more than once proved to be very valuable.
- Anonymous, November 2020

I really wasn't sure what to expect. But was pleasantly surprised to get some great templates and information that has more than once proved to be very valuable.
- Jimmy, October 2020

below content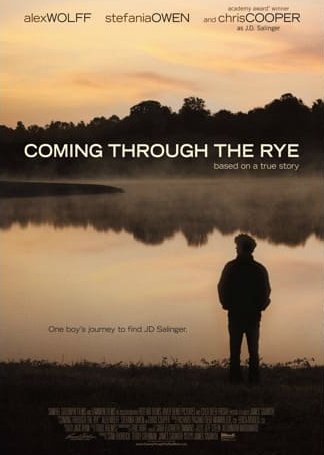 Just want to thank you for your materials and help over the past year. I could not have raised the $1.5 million or made this film without the materials you provided. The bargain of my career!
- James Sadwith, Producer, Writer, Director, Coming Through the Rye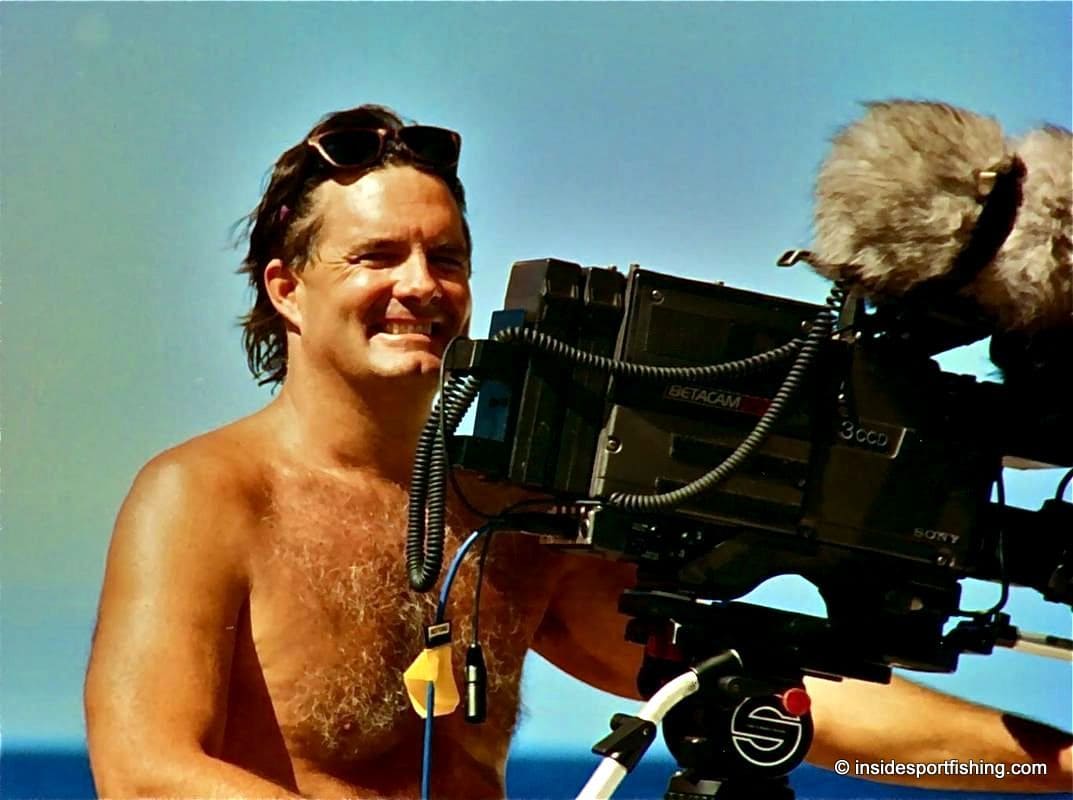 Finished my deck on Friday. Got it into a few potential investor's hands over the weekend, and by Monday had 3 out of the 10 available memberships spoken for at $160K each. The revenue projections and film comparable services by NASH, along with the business plan and pitch deck templates were instrumental in presenting the project in such a way that financially minded potential investors could understand the movie business, the market and how my project could possibly give them a substantial ROI.

Melissa was amazing throughout the entire process. Always there to answer any questions. Couldn't have done it without you guys. Can't thank you enough. Best money I've ever spent.
- Michael F, Executive Producer, Inside Sportfishing (March 2021, Gold + Financials Bundle)
FilmProposals Tools and Templates