Steps to Build a Filmmaker Website
Learning how to build a filmmaker website is a must-do for any serious filmmaker, and will benefit your fundraising efforts if it is done well prior to approaching film investors. A filmmaker website will help you gain followers, showcase your talent, highlight your film making experience and most importantly, show you are a professional who takes their movie making seriously. Our step by step guide shows you exactly how to go about building your movie website the most efficient and value conscious way possible.
Coming Soon we will offer a completely ready DIY Filmmaker Website Package. Subscribe to Movie Cents (and get your free Business Plan Course) and we will let you know as soon as it is ready.
***Some of the links below are affiliate links, which means FilmProposals may earn a fee, at no cost to you, if you click through and make a purchase. All of the content on this website is published at our sole discretion and is not influenced by any form of payment.***
Back to Top of How to Build a Filmmaker Website
1. Register Your Domain, Social Media Profiles and Email
Make sure the domain and all associated social media profiles, preferably an exact match, are available. To search for domain availability, use GoDaddy, which will tell you what is available to buy. It is always preferable to get a .com domain extension (called a TLD), but you can also get a .movie extension. Before you register the domain, check Facebook, Twitter, Instagram, Tik Tok and any other social media profiles to ensure you can achieve consistency in your branding - basically using the same name across every site. For the purpose of this article, we will use "filmmakerweb.com" as our working title.
At the same time, you will want to get your free email address set up that will be 'filmmakerweb@gmail.com'. Whenever possible, use this separate account as your contact information for your film. Try not to use your personal account as you may want to outsource some business down the road, and if you use your personal accounts, you'll have to give out that email and password to anyone you hire. This way, you have a neutral business account you and your partners can use together.
You can register your domain with our recommended registrar, NameCheap, as they are the lowest cost and include Privacy Protection (WhoIS Guard, which you definitely want). Or you can you register your domain with your hosting company, which may save you an extra step by not having to change your DNS. Not all registrars have access to all TLDs (like .movie for example), so the exact website name you want might determine where you register it.
Back to Top of How to Build a Filmmaker Website
2. Set Up Your Hosting Account
In this article, we are going to use Wordpress as our recommended CMS and we won't bore you with any detail on how or why. Once you've registered your domain, you are going to need a hosting account. A company you pay to physically render your website. We recommend BigScoots and you can start for as little as $6 a month on a Shared Hosting Plan. BigScoots also offers managed Wordpress hosting from $35 a month and we have two major reasons for recommending the Managed Hosting. The first is that you will receive a lot of free support with BigScoots - they will install and optimize Wordpress for you, saving you a big tech headache if you've never built a website before and also provide daily backups and more in depth tech support and site optimization.
The second reason we recommend the managed hosting is that eventually you will be uploading movie trailers and will need a lot of bandwidth. You want your videos to play quickly without buffering and you want to look as professional as possible. Take a quick look at How to install Wordpress on shared hosting so you can decide if your up for more of a DIY approach (shared hosting) or want to pay the extra for managed hosting and have this done for you. Another bonus of BigScoots is they are blazing fast and offer free SSLs for every website.
Back to Top of How to Build a Filmmaker Website
3. Choose Your Filmmaker Website Theme
A theme is basically the design or template of your website. There are 1000s upon 1000s of Wordpress themes, both free and paid, customized for every type of business, including filmmakers, producers and directors. If your budget is tight, a good free starter theme is Astra. However, we highly recommend you go with a professional theme, specifically designed for filmmakers. These templates have been carefully crafted to highlight your movie and film production house and all the details have already been thought through for you. Here are two of our recommended themes.
Of course, you are welcome to hire a professional website designer, especially the same people doing your movie art and graphics, at any point.
Coming Soon we will offer a completely ready DIY Filmmaker Website Package. Subscribe to Movie Cents (and get your free Business Plan Course) and we will let you know as soon as it is ready.
Back to Top of How to Build a Filmmaker Website
4. Install the Website Basics
Every professional website must include some basics are here are our top recommendations:
Contact Form - as a filmmaker trying to raise funds and promote your movie, you want contacting you as easy as possible. You may even want to have a contact form on every page. Try Contact Form 7 and Really Simple CAPTCHA.
Privacy and Site Policies
Email Collection form - it is never too early to start building your list. Give people a reason to sign up - instead of saying sign up or stay in touch, use a headline like, "Get an Invite to our Movie Premiere" - you can even custom design the box to look like a movie ticket! You need an email service to go with your form as you collect subscribers and MailChimp is free for your first 2000 subscribers.
Insert Headers and Footers - you will want to add Google Analytics to your site which can be very helpful in learning about your audience, which will feed into your business plan
Social Media plugin - you want both a Sharing and Follow plugin. Many plugins do both. We use AddThis for Shares, since we love their reporting, and Social Media Follow Buttons Bar for follows.
Yoast SEO - this plugin is optional, but we do recommend it. The majority of your film audience will come from direct marketing, but it can never hurt to make sure your site is as optimized as possible, especially when it is just a few extra minutes per page
5. Customize Your Website - Start Showing Off!
This is where your website gets really, really fun!!!! Remember, your site is going to go through several phases - pre production, fundraising, possibly selling your movie directly. Throughout the lifecycle of your film, your website will have a parallel cycle. You will also have different audiences - friends, family, potential investors, your movie audience, distributors and more. You need to make sure your website offers appeal to everyone, and most importantly, doesn't turn off one audience to appeal to another.
Start adding everything about your film - your tag line, management bios and photos, artwork, production stills, trailers and dailies when you have them, older films you've successfully produced, an events calendar with scheduled screenings, your goals for the movie and as much professional and creative material as you can.
Check out some top filmmaker website for inspiration: Spanner Films, Web Design Film
6. Financing and Business Plans
If you are trying to find film investors, you can make this a small part of your website. By no means should you make it front and center or offer your business plan for download. At most, we suggest a page and menu item called "Investment Opportunity," and that page should contain a very high level summary of the investment opportunity. You can put the Executive Summary from your Business Plan on there, but that is the most detail you should publicize. After that should be a contact form just for investors and you can coordinate with them privately. More importantly, as you start to contact investors, you will have a professional looking showcase of your work and committment to your film to which they will refer before investing with you.
Coming Soon we will offer a completely ready DIY Filmmaker Website Package. Subscribe to Movie Cents (and get your free Business Plan Course) and we will let you know as soon as it is ready.
More on How to Build a Film Website
FilmProposals Best Sellers - 2023 Financing Toolkits & Bundles
NEW!!! Level up your Comparable Films Analysis using 20 Comparable Films. With our PLUS Bundles, you work directly with the expert analysts at Nash Info Services to select your ideal 20 comparable films from their full list of 20,000+ films. You get all the same reports as our standard sales projections PLUS expert advice on choosing your Comparable Films and an exponentially larger selection of films from which to choose.
This brand new service is offered with our Platinum Plus Bundle ($1,299) and Gold + 20 Films Financial Projections Bundle ($899).
Toolkits Start @ $99, Bundles Start @ $599
See All Financing Toolkits & Financing Bundles
Gold Toolkit
DIY Templates
BONUSES (MPA Market Stats, Dealmaking, Investor Tips, ++ )
Regular Price $303, Save $124
Gold Toolkit + Financials Bundle
Do It For Me
Gold Toolkit + Financials Bundle PLUS w/ 20 Films
MOST POPULAR
+ 10 Additional Comparable Films
20 Films = Better Analysis for Investors
+ Choose from 20,000+ films
Platinum Bundle
Game Changer
Full Gold Toolkit
Regular Price $1430, Save $431
Platinum PLUS Bundle w/ 20 Films
THE ULTIMATE
+ 10 Additional Comparable Films
20 Films = Better Analysis for Investors

+ Choose from 20,000+ films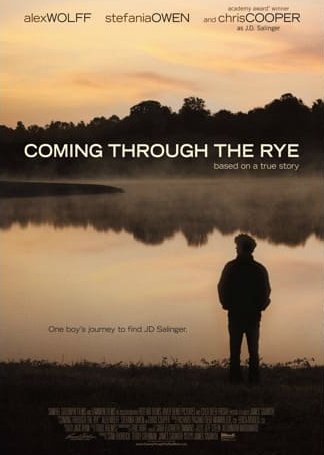 Just want to thank you for your materials and help over the past year. I could not have raised the $1.5 million or made this film without the materials you provided. The bargain of my career!
- James Sadwith, Producer, Writer, Director, Coming Through the Rye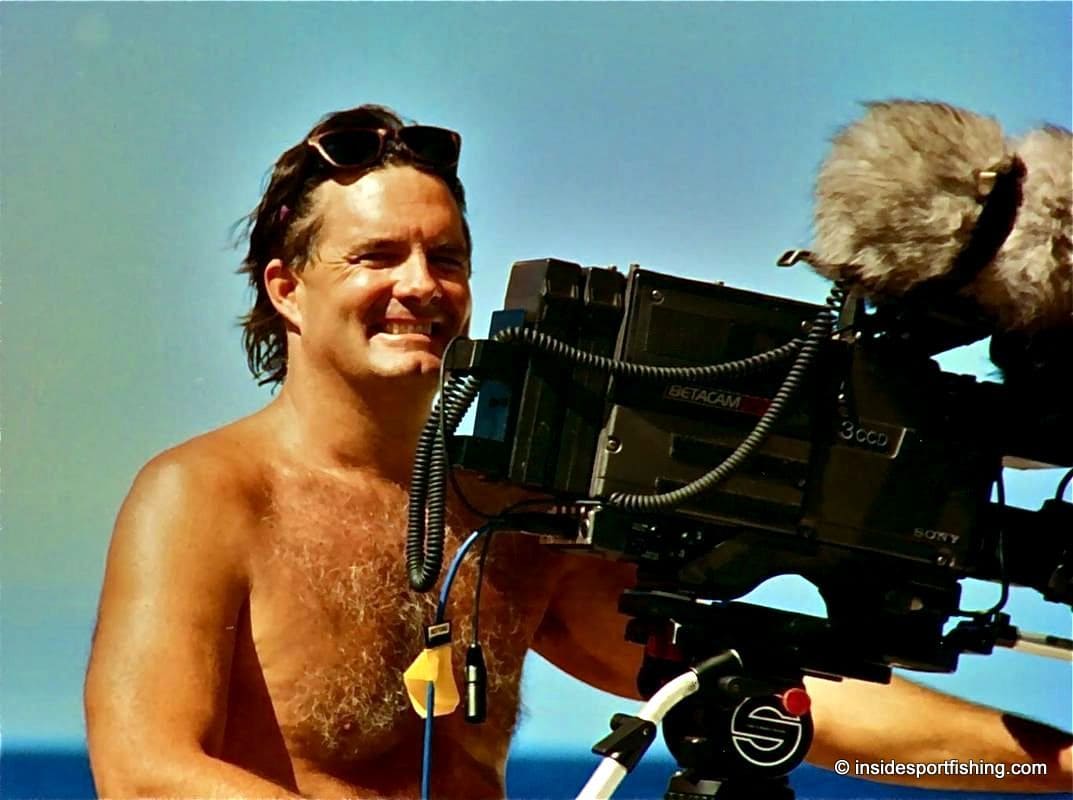 Finished my deck on Friday. Got it into a few potential investor's hands over the weekend, and by Monday had 3 out of the 10 available memberships spoken for at $160K each. The revenue projections and film comparable services by NASH, along with the business plan and pitch deck templates were instrumental in presenting the project in such a way that financially minded potential investors could understand the movie business, the market and how my project could possibly give them a substantial ROI.

Melissa was amazing throughout the entire process. Always there to answer any questions. Couldn't have done it without you guys. Can't thank you enough. Best money I've ever spent.
- Michael F, Executive Producer, Inside Sportfishing (Gold + Financials Bundle)
FilmProposals Tools and Templates