Our Movie Trailer archives were created by worldwide Film Makers who want you to learn from their success and watch their trailers. Want to share your best Film Funding Tips? See the New Movie Trailer Showcase.
Your Movie Trailers 2012
"All That Glitters" (2010) Independent Feature Film

SHE WAKES UP in a bath-tub. She is beautiful, ethereal, naked and frightened. Her mind races to remember where she is, who she is...but nothing comes....
Rani laxmi bai Independent Film

Rani Laxmi Bai is an animated movie based on the story of Indian historical lady fighter, Rani Laxmi Bai. She was one of the leading figures of the First ...
Brick City Boys New Movie Trailer
Sauve St. James was Once the Biggest Man & Name on the Streets of Newark, New Jersey. But, After Being Part of and Witnessing the Ultimate Act of Betrayal,...
SANTIAGO The Award-Winning No-Low Budget Feature Film
SANTIAGO tells the story of three very different men; Miguel (Dan Lopecci) as the actor who hires a film student, Billy (Wesam Keesh) to document a day ...
The Cat Scratch Dance Movie Trailer
The Cat Scratch dance is a short film/music video (think Michael Jackson's "Thriller.") The story centers around our young hero, "DK", who is hopelessly ...
Camp Hell Movie Trailer
MONSTER MOVIES! Whatever happened to them???!! Nowadays it's all about a group of teenagers that took a wrong dirt road and wind up gagged, tortured and ...
The Shattered Movie Trailer
When a Marine comes home 6 years after being pronounced killed in action, John is not the same man. His family welcomes him with open arms not knowing ...
April Fools Movie Trailer
April Fools will be a 90-minute comedy feature about a superstitious New Yorker whose day is stricken with bad luck on April 1st after a psychic makes ...
Overture New Movie Trailer

Two brothers, one a devout priest and the other a revolutionary, struggle to overcome the devastating influence of their violent, militaristic father. Their ...
Bruce The Challenge Docu-Dramody Movie Trailer

A Docu-Dramody a martial Arts fantasy. In rarely seen footage of the real Bruce Lee a challenge is put forth to get Bruce Lee in the ring with one of the ...
UN AMPLIO MALETERO iPhone Movie

THIS IS THE FIRST IPHONE SHORT FILM IN SPANISH.
The history of lies and how an affair can forever destroy the life of a happy family. All treated with ...
Ned...Chronicle of a serial killer movie trailer

Depicts the decline of a seemingly ordinary man into a deranged serial killer. The story is presented through the perspective of Ned (portrayed by John ...
Transaction | New Movie Trailer 2011

After winning Best Documentary at the Palm Beach Student Showcase, the filmmakers at Montezuma Productions are looking to produce their next film. Transaction ...
ROOM FOR RENT Webisode TV Teaser

THIS IS A WEBISODE/TV SERIES ABOUT MRS. PHIPPS WHO IS DOWN TO HER LAST 2 MILLION AND DECIDES TO RENT OUT A ROOM IN HER MANSION. A CAST OF INTERNATIONAL ...
Sol Movie Trailer

Sol is an impressionistic, spiritually themed science fiction drama about an artificially created (i.e. soulless) being in search of God. In the distant ...
Warriors AlamoCity Movie Trailer

True to 70's form Warriors AlamoCity is a back to the old school feature that brings to life a story of redemption and honor to the mean streets of San ...
Good Deed Offical Movie Trailer

When greed and pride collides, it can become deadly. 36 year old Todd Murphy, played by Allen Phoenix, ex professional football player, a husband, and ...
The INSPIRATIONALIST New MovieTrailer

The story is about a strong woman, who is fighting for her aims. Your journey to the World of dreams. It is about a time travel from the past to the present,...
MegaBall$ - Movie Teaser
MegaBall$ is a comedy about mistaken identites, and obesseion with winning the lotto. A computer geek is determined to prove there's a mathematical probability ...
The Find Me Movie Trailer

This well crafted drama delves into the emotional complexities of reunited friendships 12 years after the disappearance of a close friend. At the impromptu ...
SOLITUDE Movie Trailer

A couple struggles encountering obstacles reaching a suicidal friend who lost her baby in an accident. Fearing time is running out, they intercede in a ...
MALLED Movie Trailer

When a computer whiz and some friends sneak into a new mall before it opens to the public, they have no idea what they're getting into - or how to get ...
BLISSFULLY UNMARRIED TRAILER
When a down and out divorcee struggles to get his life back in order. His luck changes when he not only meets the woman of his dreams, but she sells him ...
Woggie Movie Trailer
A man moves to Los Angeles seeking fortune and fame but ends up wearing a dinosaur costume at the Hollywood Highland Mall taking photos with tourists for ...
Slay Utterly Movie Trailer
"Slay Utterly" is a modern adaptation inspired by the infamous 1912 axe murders in Villisca, Iowa. At the center of the story is a beleaguered FBI agent ...
The Yank Movie Trailer
Shot on location in Cleveland, Dublin and County Clare, Ireland, "The Yank" tells the story of Tom Murphy, a middle-aged Cleveland bachelor. For Tom, "the ...
Can Ya Hear Me Now? Movie Trailer
Daysha is a wife who is smart, sexy, and beautiful. Happily, she gives her husband whatever he wants; denying him no good thing; her desire is to please ...
A WISH Movie Trailer
A single mother who is petty trader with no opportunity of education, having ONE WISH to see her child go to school and explore the opportunities she never ...
Feathered Dreams Movie Trailer
Feathered Dreams – is the first feature-length film co-produced by Nigeria and Ukraine. Starring Nigerian celebrity Omoni Oboli and Ukrainian actor Andrew ...
Active Imagination Movie Trailer
A lonely man uses his imagination on a day to day basis to create worlds of excitement, suspense, action, horror, and romance. Unfortunately, he is sometimes ...
Lovers and Friends New Movie Trailer
Lovers and Friends is a love story set in the streets of Detroit, about two lonely people who are entangled in one night stand falls quickly for each other....
Rainy Day Movie Trailer
Rainy Day is a romantic drama of a young lady who suffers from bi-polar disorder. She struggles to reconcile her personality with her love life. An unexpected ...
Dear Detroit: A Love Letter New Movies Trailer
A docu-drama that shares the most intimate experiences & memories told by real Detroiters. These testimonials, intertwined with an eclectic mix of narrative ...
Exit 13 Movie Trailer
A new psychological thriller coming 2012. Directed by Andretti Dante written by Shaun Fletcher and Holly Hanson.

It was supposed to be the perfect getaway ...
Camera Phone New Movies Trailer
On March 20, 2010 there was a party at a building in Orange County. That night, there was a 911 call that has been filed as 'unknown' and the case was ...
Spidarlings New Movie Trailer
SPIDARLINGS is an upcoming Horror Musical by Salem Kapsaski with Music and Songs by Jeff Kristian. Poverty stricken lovers Eden and Matilda have enough ...
THREE ROUNDS MOVIE TRAILER
Three Rounds is an inspirational film which chronicles the life and mission of two-time Golden Gloves boxing champion, Ngo Okafor who was born in the United ...
Fifty Pence Movie Trailer
Darren, a keen gambler, finds himself having to escort an unknown woman on the other side of Paris for a Mafioso. Struggling with the implications of his ...
FORESIGHT KILLER INSTINCT MOVIE TRAILER
WARNING: VIOLENCE AND COURSE LANGUAGE. Brought up in a criminally corrupt town local psychic Glen Parsons is no stranger to crime but when his beautiful ...
The Storm at Yellow Creek Farm Movie Trailer
A hermetic brother and sister are forced to take drastic action when their estranged father returns, threatening to sell the farm they've worked hard for ...
Pete Middleton Pictures trailer for 2012
Pete Middleton Pictures official company trailer for 2012. Featuring films from 2005 - 2011 with crew and cast - Lisa Moore, Eddie Butler, Aidey Pugh, Debbie ...
I AM EVIL Movie Trailer
The film portrays three victims of violent crimes and their way of dealing with their past. After their weekly meeting group for victims of violent crimes ...
The Doorway
What begins as a reluctant Halloween night camping excursion near a known haunted house amongst the closest knit group of friends anyone has ever seen ...
THREE OF A KIND Movie Trailer
THREE OF A KIND is a sexy, edgy, psychological thriller that will make your heart pound. Victor (Tom Adams) comes on to Anna (Jodi Russell) like a force ...
Attack of the Atomic Zombies Movie Trailer
In the small rural town of Stafford Springs things begin to get strange when a eccentric old scientist Dr. Harry Housen (OAndrew Wrobel) moves in to the ...
Misirlou
Misirlou is a film about a recent American War Veteran, who, when he arrives on Venice Beach California and is hustled into drinking hallucinogenic tea,...
MACHINE MAN Trailer
Have you heard of 'harming thoughts'? It is the terrifying replay of thoughts of violent behavior or of willfully causing harm to another individual,...
The Ark | New Movie Trailer
The Ark: The Da Vinci Code & The Mummy have a three-way with Predator. While investigating the cause of mysterious disappearances in a nearby village, a ...
One Hour to Die Movie Trailer
A strange concept created by horror director, Philip Gardiner, sees five actors taken to a secluded location in-order to make a movie in just 2 days with ...
Potnah Movie Trailer
AN EXCITING URBAN CRIME DRAMA...Not only is the story engaging with great action and visuals, but there are also excellent performances by the actors! As ...
Deranged High | New Movie Trailer
Manhattan Project Films Presents 'Deranged High,' a surreal satirical comedy feature film which shows crazy situations that involve teachers & students ...
The Wounded Dove Peace Warriors movie trailer
They're audacious risk takers, defiant, zealous, some are fearless, most are tough and they all have one thing in common.................... they are peacemakers....
Dead Inside Movie Trailer
Nearly eight months after the "outbreak", three of the uninfected stumble upon an unlikely sanctuary, a prison. Inside they find a small group of inmates ...
Director's Cut MovieTrailer
"Director's Cut" is the story of Cassie Thompson, a down-on-her-luck dropout who decides to make a movie to turn her life around. The only problems are ...
None The Less New Movie Trailer
Is it just us, or do movies seem like they're telling you the same story again and again? Different actors, different locations, different genres, it doesn'...
Black Light 2009 Independent Film Pitch
Black Light is the story of a dancer at a club in the middle of nowhere, Nikki Blue (Bella Vendetta), and Alice (Jessica Conger), a neurotic college grad ...
Way Far Gone New Movies Trailer
Burke (Jessejames Locorriere) is a self-loathing English teacher and failed writer, rocketing towards forty with no good years ahead that he can see. Never ...
Blood Dance New Movie Trailer 2011
Blood Dance is a Salsa/Vampire story about a girl Salsa dancer who goes missing without explanation and her brother's search for her. The combination of ...
Deliver Me Movie Trailer
Deliver Me, directed by Merina Diana Morris, revolves around the lives of Amanda and Tanya, two young girls who meet and fall in love much to the displeasure ...
Dead End Circle Movie Trailer
Following the disappearance of his nephew Alex, amateur paranormal expert Jeffery Quest tries to find out how to stop a vortex in space-time from destroying ...
Welcome To Harlem (Feature Length Musical Comedy)
Marty Blackstein, a young man of the new 20-something generation, after realizing that most of Manhattan today seems to be less about art or culture and ...
Love, Peace and Beautiful Bike Rides New Movies Trailer
Love, Peace and Beautiful Bike Rides is an international love and community project that will compile over 100 dreams on film to promote Earth-Friendly ...
DOG OF GOD New Movie Trailer
It all boils down to Snacks when a pimp, a Brazilian sex slave, and a bored young man cross paths after a wrong phone call is placed.

The Be All and End All Independent Film Pitch
Robbie (Josh Bolt) and Ziggy (Eugene Byrne) think they'll be best mates forever, but when Robbie collapses on holiday and is diagnosed with a fatal heart ...
Daze Independent Film Pitch
Daze is an arthouse film about love, death, and money with a very interesting visual style. The project has already been shot and good portion of post ...
Quarter Life Crisis Independent Film
Defines the "ME" generation like cult classics Slackers, Singles, and Clerks defined their generation. Quarter Life Crisis examines the mid-twenties identity ...
Dreams of an Insomniac new Movie Trailer
We are raising money for our Film, Dreams of an Insomniac via Kickstarter, a platform that facilitates fundraising for artist, and we need your help. Dreams ...
The Long, Slow Death of a Twenty-Something
Sex, Drugs, and Lord of the Rings. No man can escape the quarter-life crisis. 4Reelz, LLC is a start up production company based in LA. "The Long, Slow ...
Beriwo Independent Film About HIV
After seeing what HIV is doing to millions of lives around the world and not living out our country Cameroon as a whole, I came up with this movie "Beriwo"...
Independence Hall Adventures
Film details: Christian Tea party Gospel Revival movement for Jesus Christ. Chuck and the Christianland music team gets invited to the Independence Hall ...
Waldo the Dog New Movie Trailer
A guilt and shame ridden mentally unstable young man transforms himself into another species in order to cope. Waldo The Dog is the sort of film I wish ...
YOU PEOPLE
You People is a comedy about three recently fired board game designers who accidentally stumble onto a racially explosive board game concept. The film ...
Prince Of Hitsville New Movie Trailer
"Prince of Hitsville", is a story about the events leading up to the making of the greatest album of all time. The rift between the owners of the record ...
Stranger Danger - A Real Life Thriller (Extended Trailer)
Todd Simmons was born March 14th, 1984 and he disappeared from his home on April 10th, 2009. Stranger Danger is a real life thriller of the disturbing ...
The Working Man Trilogy
Part I: Consumer in Training. A young boy has a strange encounter with a man who has a giant bug on his suit. The experience influences him and soon he ...
Way to go, Christine! New Movie Trailer
Christine is a 20 something female who suffers through the days in her cubicle office job. Her only relief comes from her two 15 minute breaks. On those ...
In Convenience Independent Film
Ray's Convenience Store and Gas Station is open for everyone's daylight and late night needs -everyone's, except Nole Jensen's. Stuck working the night ...
Where Is Primer Green?
Primer Green's only mission was to find his sister Shane.A crooked Mayor, a dangerous Senator will do everything in their power to stop Primer Green...his ...
Billy Syko New Movie Trailer
Billy Syko - In the wake of the endless desensitized corporate news a suicidal man decides to make a last stand by putting his life on the line. Embittered ...
The Cost of a Coke: Revisited
Featured online at www.freespeech.org and Dish Network with Free Speech TV, The Cost of a Coke Revisited is the latest release from Justice Productions ...
EXILE Movie Trailer
Blinded in a terrible crash, Jason finds himself marooned and helpless on an alien world. Upon finding a mysterious habitat, Jason is befriended by the ...
"A Bit of Tom Jones?"

In a late night bar, Henry is approached by a mysterious woman who offers to sell him the severed "manhood" of Wales' greatest vocal entertainer? Believing ...
The Curse of Macha Independent Film

Awakened by the onslaught of an invasion, Emer is forced to succumb to the horror of her children missing and the burning flames of her dying village. Rather ...
The Grey Strip

THE FILM: Three old college mates from Tijuana meet every year to chat about life and catch up. They opposite poles, one being a rocker philosopher and ...
The cops did It Independent Film

Two whacked out, racist, bumbling cops who are about to retire, burn down Nile Azurti's house and frame him for it. Out on bail, Nile, along with his ...
Prom Kings Movie Trailer

Abaddon Films presents "Prom Kings". Unlike most high school comedies about dorky kids trying to get the girl or get back at the jocks. Prom Kings is about ...
L'amour de Montparnasse Independent Film

A sophisticated Parisian politician's wife seeks to escape with the father of her unborn child from her routine and mundane life in post WWII Paris. She ...
Juvaira's Pappa Movie Trailer

Juvaira's Pappa is an Indian Telefilm in Malayalam language and Based on the Short Story in Malayalam "Juvairayude Pappaye Kurich".
[This is a block of ...
Love Should Independent Film

Love Should is about loss and heartbreak. Lucas deals with the immediate aftermath of a break-up. Plagued by a secret and by memories of better days, he ...
KULTUS Independent Film

Rangga is a man who has a physical defect. He has three ears. The third ear grew when he was young and because of this, he lost his confidence and became ...
Cryptic Reflections

Cryptic Reflections is a full-length no-budget digital feature. It's 78 minutes long. It was shot in DV format in a span of approximately 3 years starting ...
Resurrection of Serious Rogers Movie Trailer

Resurrection of Serious Rogers - a neo noir action thriller - is that story about Serious Rogers, an assassin, who wants to call it quits. She quickly ...
Republic of Pete

The crazy tv court show judge Extreme Akim gave my friend and I $10,000 and a bunch of equipment to make a movie. The only stipulation was that it had ...
Bullets For Jesus Independent Film

BULLETS FOR JESUS is The Bizarre story of Annie and Sly. Outcasts, lovers, and brutal killers. Traveling across the country creating havoc and murdering ...
Evil of the Vampires New Movies Trailer

Jack doesn't believe in Vampires But he's about to find out why his family do. Can Jack face the truth and will he manage to save his family and trust ...
Aaseamah's Journey New MovieTrailer

In the wake of the tragic loss of her mother in a rogue bombing, an Iraqi girl, Aaseamah escapes her War-Torn village and finagles her way to the U.S., on ...
The Dark Ones Movie Trailer

The Dark Ones is an old school independent horror feature film in the traditional sense; the latter: relying not on massive amounts of gore and cheap scare,...
Yard Brawlers 3 New Movie Trailer

This epic is the 3rd and the latest yard brawlers film. The reign of Rhondu has come to and end and a new reign of the previous ruler Freddie Jones is ...
My Paradise Independent Film Trailer

OUR STORY - Puerto Rico is a wonderful and enchanting island, full of wonder and excitement. When Jesse Hernandez, a descendant of the island, thought ...
Zenith Independent Film Movie Trailer

Forty years from now, in a desolate and indefinite post-industrial future, the population has been genetically altered to live in a constant state of happiness....
Lake Cop 2: Ripple Effect Independent Film

From the people who brought you "Lake Cop I: Breakwater", comes an adventure so great, it'll blow you out of the water. Set on the US/Canada border, LC2:...
The Barrier Independent Film Trailer

Memories are all that is left when we die, and reflection on our past is our last greatest accomplishment. The memories live on after death and propel ...
All Roads Lead to Occidental Independent Film

All Roads Lead to Occidental is a tragic love story and a suspense thriller that unfolds in a non-linear three-act structure. All Roads Lead to Occidental ...
Huppa Huiyya Film

Synopsis: A heart warming tale of faith overcoming obstacles. Set in rural Maharashtra the story follows 'Hanmiya' (Siddharth Jadhav) a bumbling but good ...
Be Nice Independent Film Movie Trailer

Be Nice is a web series about a serial torturer - Bodies start appearing at a local hospital, badly tortured, but capable of being saved. The victims ...
"TV MAN: THE SEARCH FOR THE LAST INDEPENDENT DEALER" Documentary

Ever try and return your new television set with two bullet holes in it and expect the warranty to cover the damage? That's exactly what a couple did ...
---
FilmProposals Best Sellers - 2023 Financing Toolkits & Bundles
NEW!!! Level up your Comparable Films Analysis using 20 Comparable Films. With our PLUS Bundles, you work directly with the expert analysts at Nash Info Services to select your ideal 20 comparable films from their full list of 20,000+ films. You get all the same reports as our standard sales projections PLUS expert advice on choosing your Comparable Films and an exponentially larger selection of films from which to choose.
This brand new service is offered with our Platinum Plus Bundle ($1,299) and Gold + 20 Films Financial Projections Bundle ($899).
Toolkits Start @ $99, Bundles Start @ $599
See All Financing Toolkits & Financing Bundles
Gold Toolkit
DIY Templates
BONUSES (MPA Market Stats, Dealmaking, Investor Tips, ++ )
Regular Price $303, Save $124
Gold Toolkit + Financials Bundle
Do It For Me
Gold Toolkit + Financials Bundle PLUS w/ 20 Films
MOST POPULAR
+ 10 Additional Comparable Films
20 Films = Better Analysis for Investors
+ Choose from 20,000+ films
Platinum Bundle
Game Changer
Full Gold Toolkit
Regular Price $1430, Save $431
Platinum PLUS Bundle w/ 20 Films
THE ULTIMATE
+ 10 Additional Comparable Films
20 Films = Better Analysis for Investors

+ Choose from 20,000+ films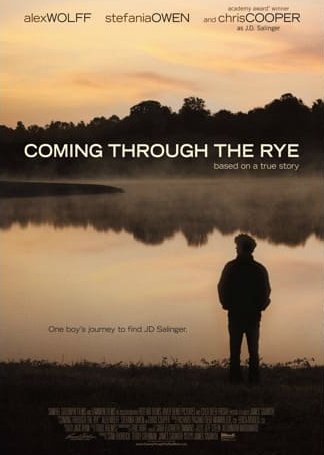 Just want to thank you for your materials and help over the past year. I could not have raised the $1.5 million or made this film without the materials you provided. The bargain of my career!
- James Sadwith, Producer, Writer, Director, Coming Through the Rye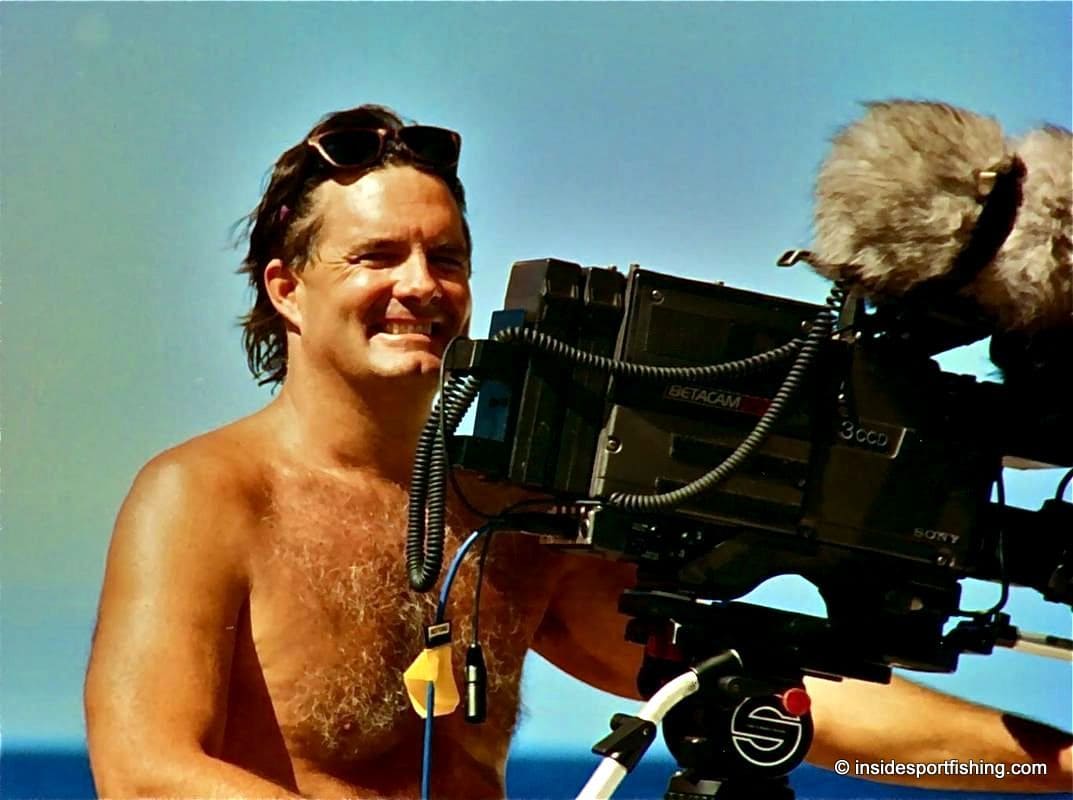 Finished my deck on Friday. Got it into a few potential investor's hands over the weekend, and by Monday had 3 out of the 10 available memberships spoken for at $160K each. The revenue projections and film comparable services by NASH, along with the business plan and pitch deck templates were instrumental in presenting the project in such a way that financially minded potential investors could understand the movie business, the market and how my project could possibly give them a substantial ROI.

Melissa was amazing throughout the entire process. Always there to answer any questions. Couldn't have done it without you guys. Can't thank you enough. Best money I've ever spent.
- Michael F, Executive Producer, Inside Sportfishing (Gold + Financials Bundle)
FilmProposals Tools and Templates