Film Maker Support Services
by Robert L. Robinson, Jr.
(King of Prussia, PA USA)

A division of Framelight Productions
Framelight Productions is a motion picture production company working on a daily basis with A-List talent on large production features. (Note: to save space here, I recommend you Google Framelight to understand what and who we are) We've introduced Framelight Independent to provide the independent filmmaker insight into the thought process and real-life know how that makes a film a success.

Framelight Independent is a full service motion picture company focusing on the independent filmmaker. It provides a platform for development and self-releasing, specializing in representing independent companies for producer's representation, consultation, marketing, publicity, distribution, or on a "service deal" basis for the purpose of exhibiting their films in a first class theatrical release.

Framelight Independent recognizes that success in the film industry starts at the beginning phases of production planning, and provides independent filmmakers direct access to all the elements that make a successful strategy for their film, including transmedia opportunities, a professional distribution platform, delivering access to the markets, people, and insider information that allows you to control your own destiny.

Who Do We Work With?
Framelight Independent will work with any filmmakers who are motivated and who have a quality artistic product or vision. The goal is to help you compile and structure the production and distribution of your film in a professional way utilizing our internal industry assets and relationships. We work to devise a strategy for you from conceptualization through distribution and marketing.

- Consultation
- Producer's Rep
- Financial Structure
- Packaging
- Marketing
- Publicity
- Distribution
- Service Deal

What have we done?
Framelight Productions has films set up at some of the largest film and television studios and works with some of the biggest names in the business. Framelight principals have distributed numerous films starring actors such as Michael Keaton, Danny Devito, Jonah Hill, Justin Long, Dylan Thomas, Bebe Newirth and others while having produced numerous feature films that have won awards at major festivals.

What can we do for you?

Contact Bob Robinson 610.755.7819 or rlr@framelightproductions.com for more information.
Join in and write your own page! It's easy to do. How? Simply click here to return to Film Production Companies.
Promote YOUR Story, Business, Film on FilmProposals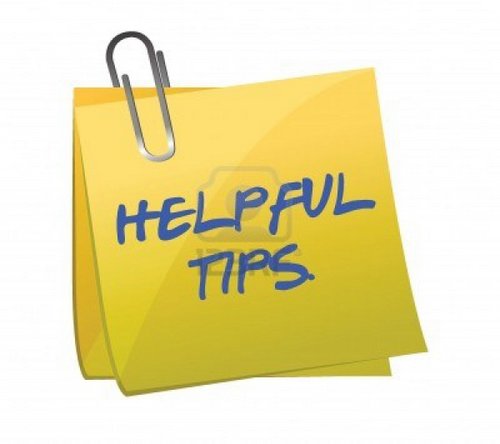 Do you have some great indie filmmaker tips to share with other aspiring or current filmmakers? Do you want to promote your latest film or service to a huge global network of filmmakers, producers, directors, potential investors and distributors? Here is a great opportunity to first, pay it forward, and then promote your projects, products and services.
More Info: Filmmaker Tips - Write for FilmProposals
All New 2021 Financing Packages (Bundles & Toolkits)
Film Financing Bundles - All the Templates + Professional Services & Legal Options for the Serious Filmmaker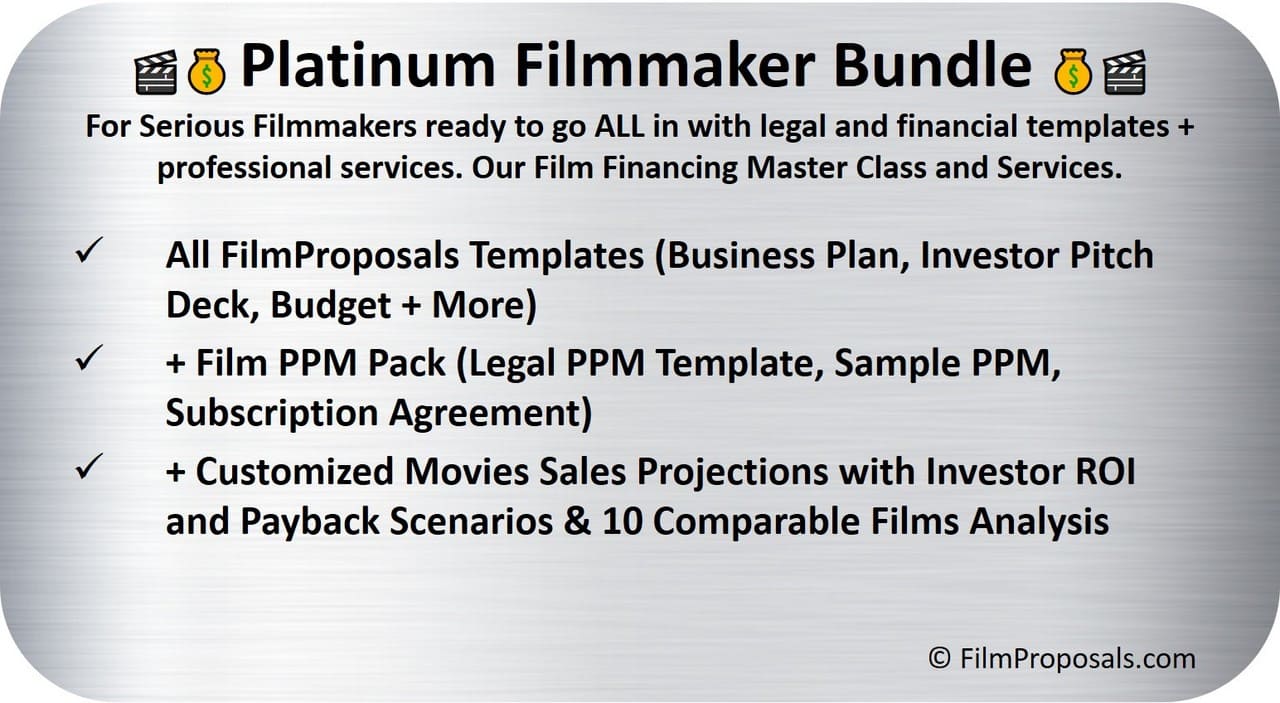 Full Gold Toolkit
+ Professional Sales Projections & Investor ROI
+ PPM (Private Placement Memorandum)
Regular Price $1301, Save $302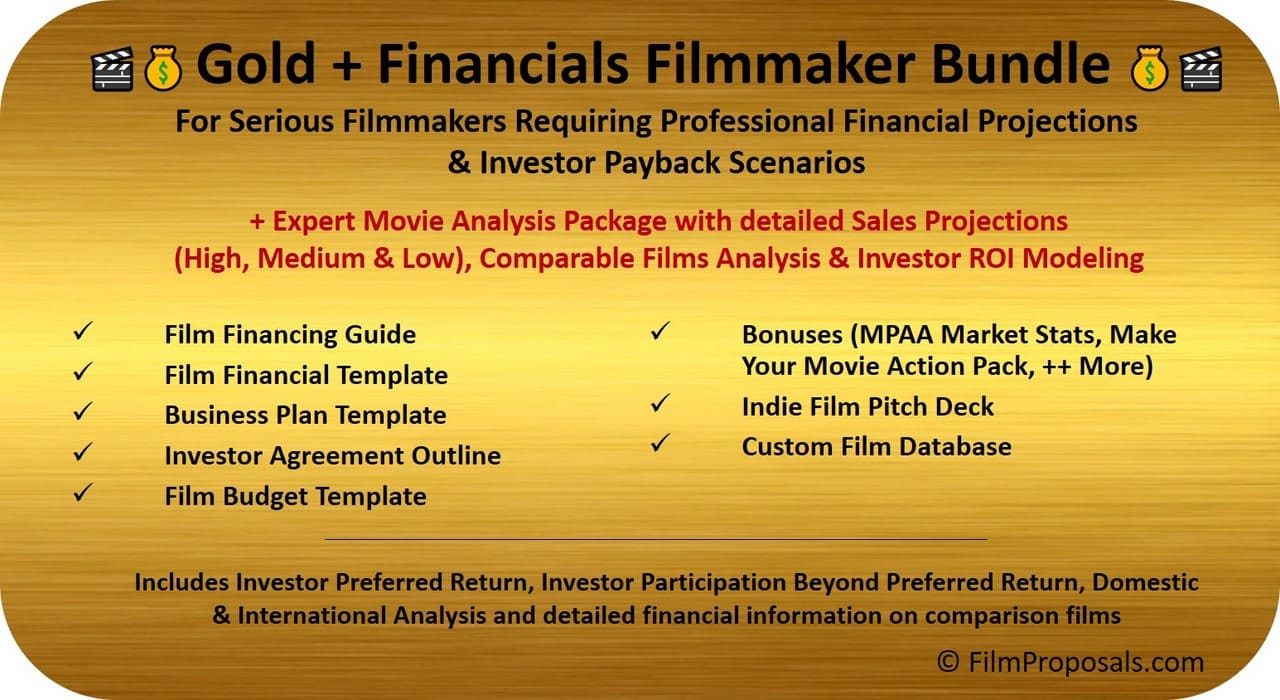 Full Gold Toolkit
+ Professional Sales Projections & Investor ROI
Regular Price $802, Save $203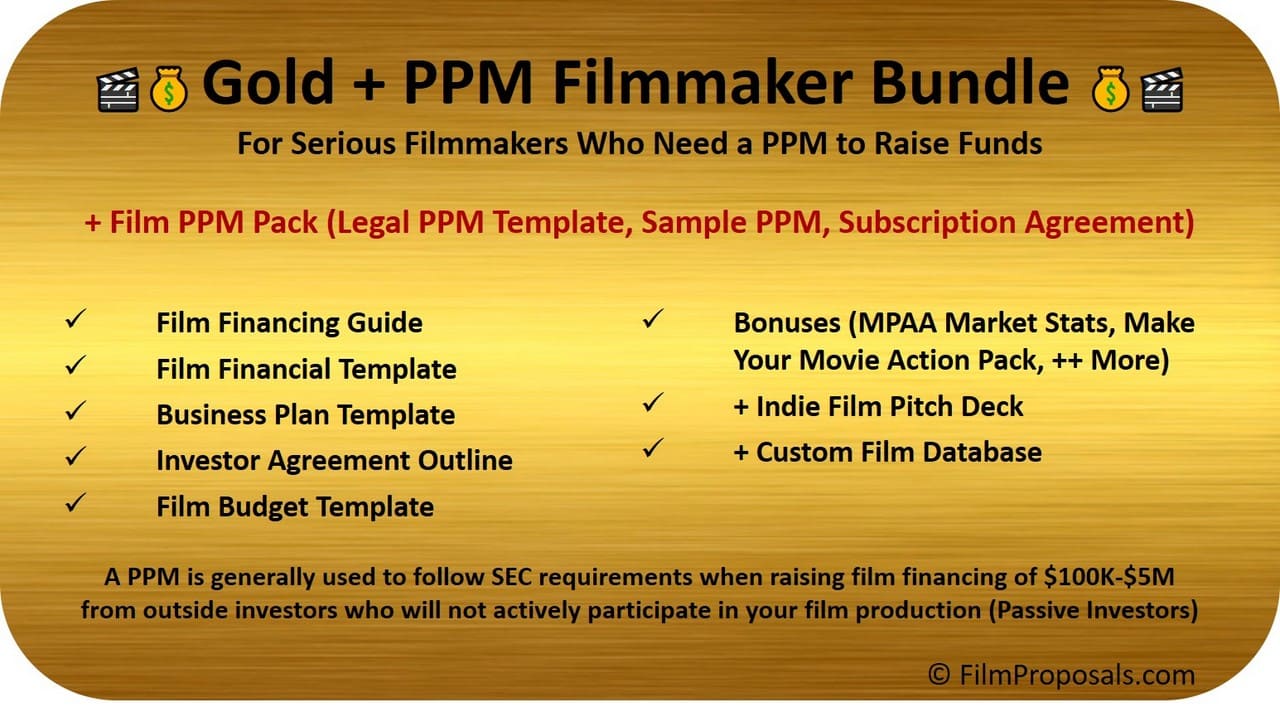 Full Gold Toolkit
+ PPM (Private Placement Memorandum)
Regular Price $802, Save $203
Film Financing Toolkits - Templates & Tools for the DIY Filmmaker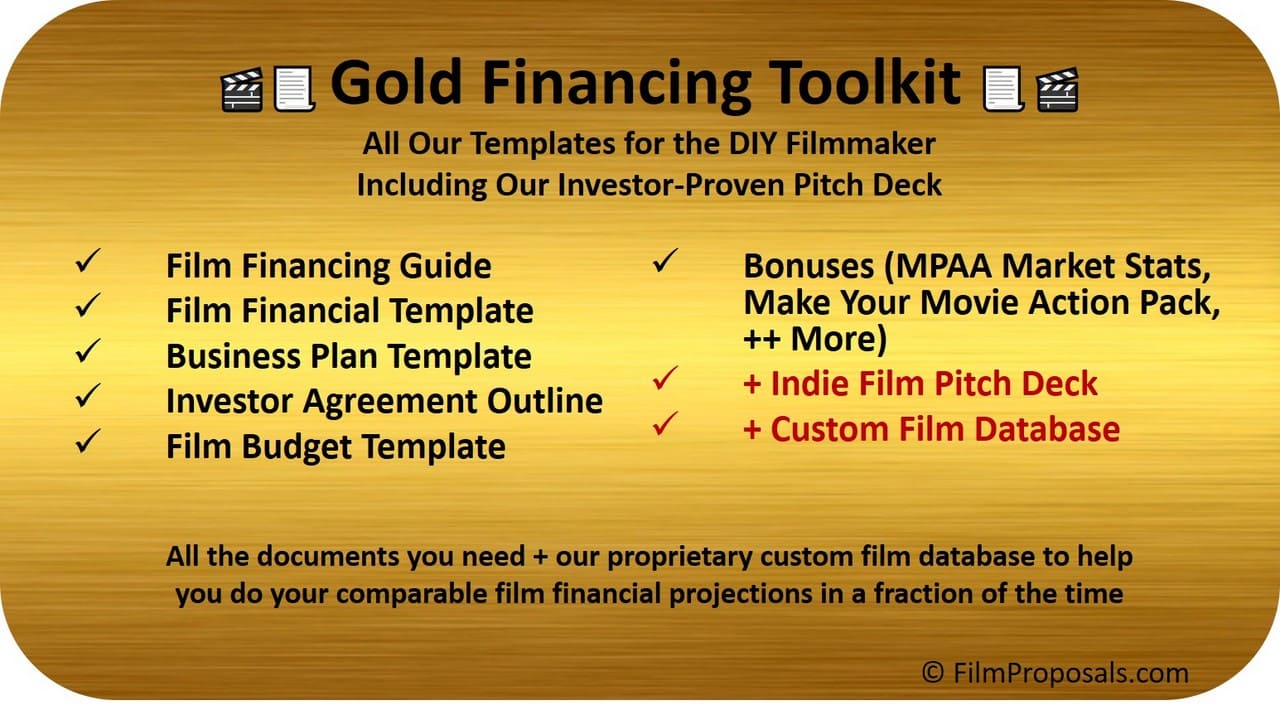 Full Silver Toolkit
+ Indie Film Pitch Deck Template
+ Custom Indie Film Database
Regular Price $303, Save $124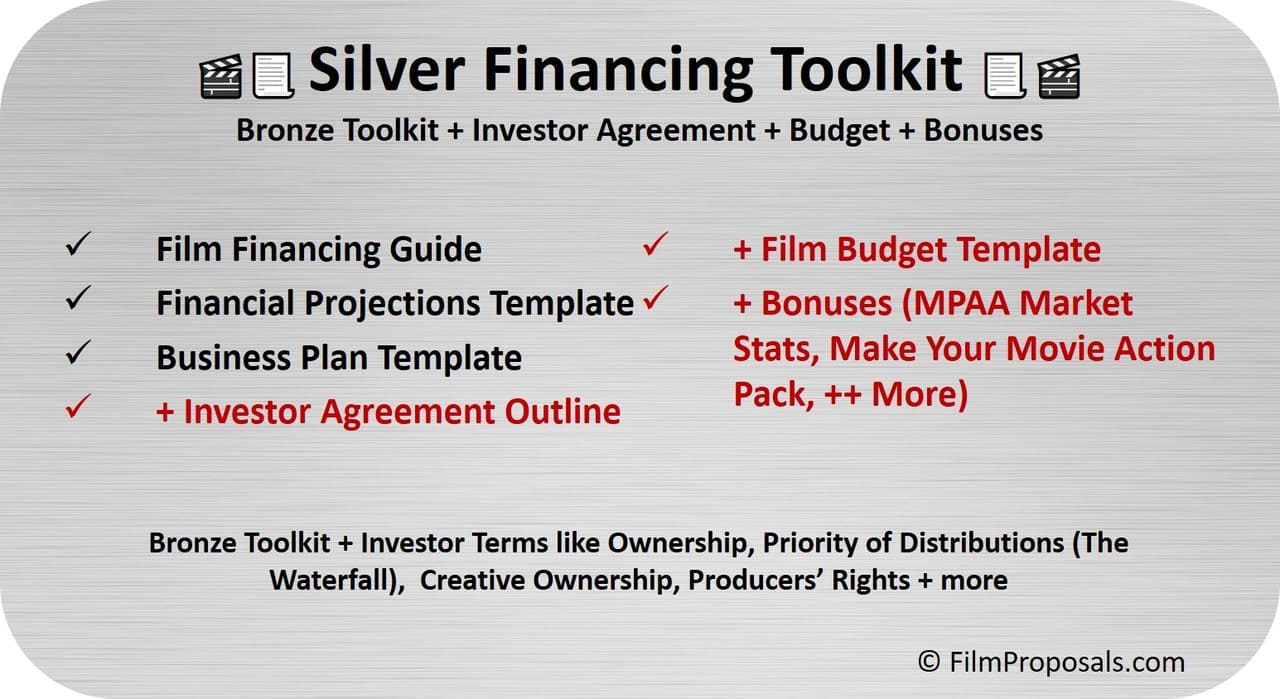 Full Bronze Toolkit
+ Investor Agreement Outline
+ Film Budget Template
+ Bonuses (MPAA Market Stats, Make Your Movie Action Pack, ++ More)
Regular Price $205, Save $76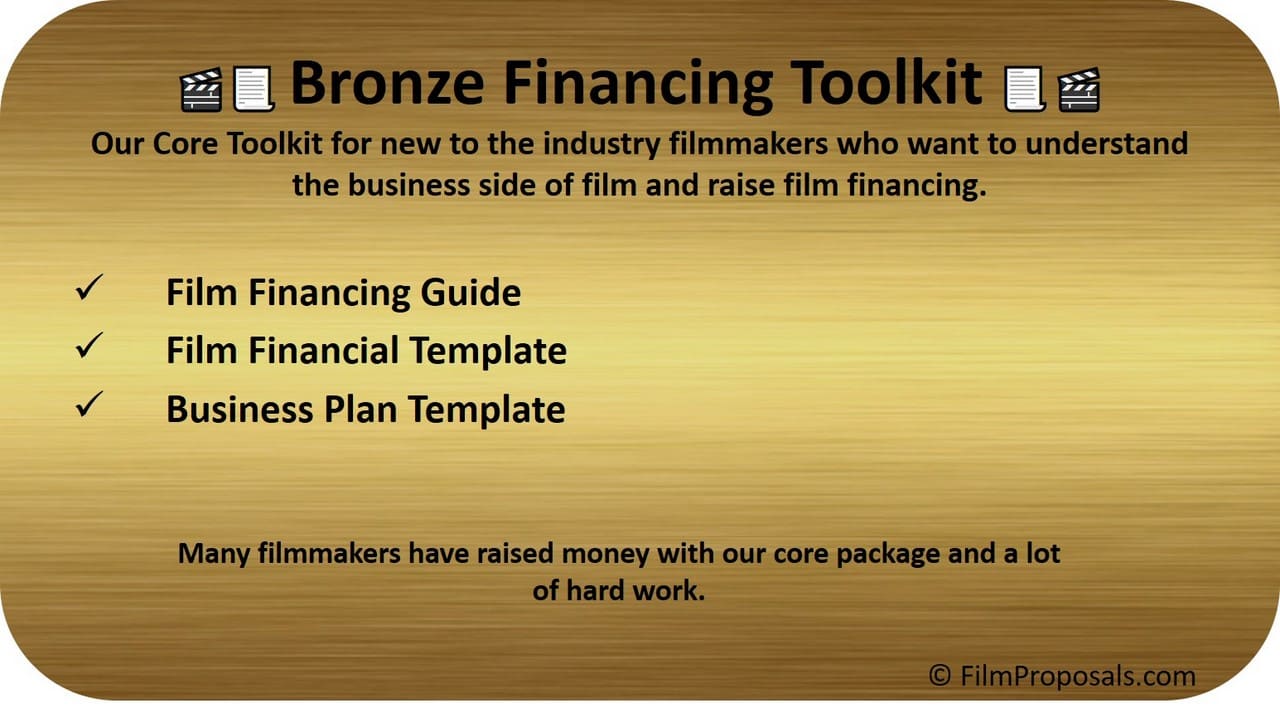 Film Financing Guide
Film Financial Projections Template
Business Plan Template
Regular Price $137, Save $38
Testimonials
Check out some of our Filmmaker Reviews
Just want to thank you for your materials and help over the past year. I could not have raised the $1.5 million or made this film without the materials you provided -- and for $99? The bargain of my career!

This is perfect! I have potential investors but I had no idea how to prepare a professional investment package to present to them. (I'm an artiste', not a business person. :) ) The information is clear and easy to understand, and Melissa is very prompt in answering emails.

Hi Melissa! I purchased Package #3 a couple of days ago, and I feel like I'm taking a crash course in film financing. So far, what I've read and learned has been invaluable. Thank you!
FilmProposals Tools and Templates