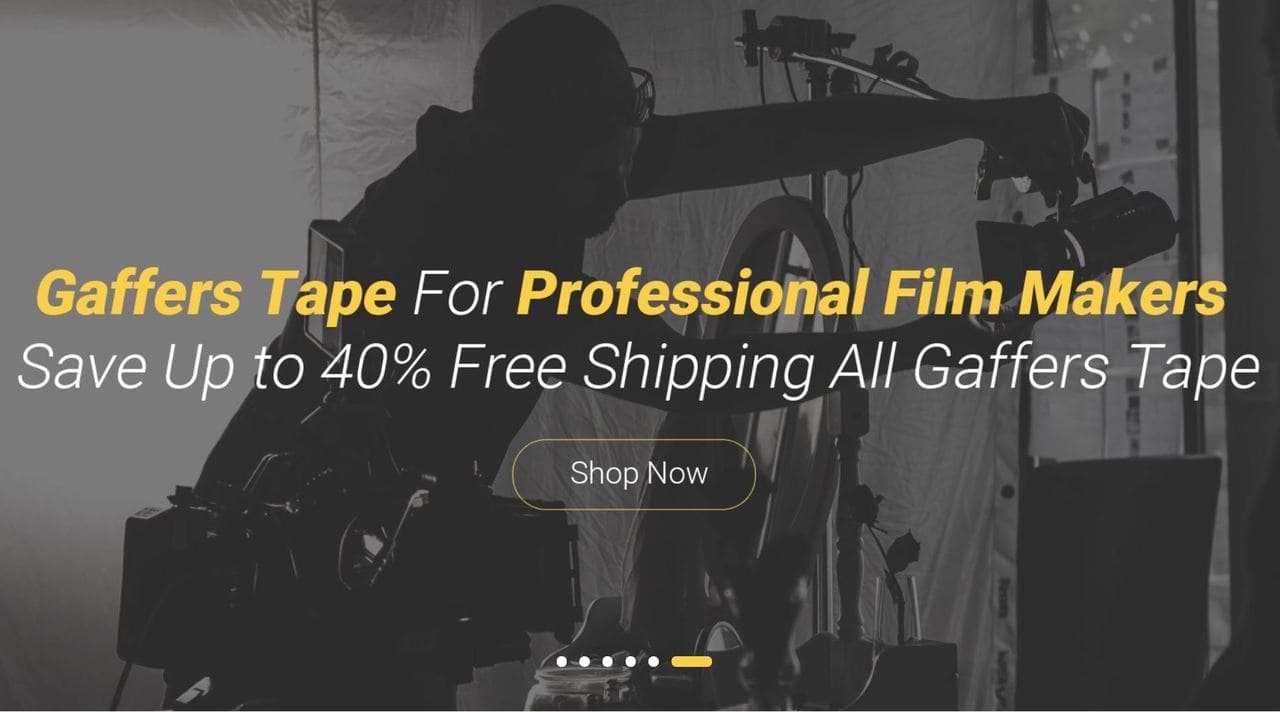 Gaff Tapes Expendable Supplier for Arts & Entertainment. Over 20 years in supplying the film industry with specialty tapes. Gaffers Tape, Console Tape, Green Screen Tape, and Spike Tape. Wholesale pricing on all items, sold in bulk, shipped same day. Production Managers and Grip Companies are welcome!
Gaff Tapes.com has been around the adhesive industry since 1995. We offer a variety of gaffers tape at a wholesale discounted price.
Our gaffers tape is widely used in the entertainment industry on production sets for securing equipment, wiring, and other devices. Our gaffing tape is the highest in quality for mid grade ratings and compares to any professional production quality tape. Gaff tape is normally sold in high volumes to convention centers that host multiple events annually. Our tape sells by the case and can be shipped to anywhere in the world. We've seen gaffer's tape used by a lot of organizations such as live sporting events, convention centers, freelance video/photography sets, and large concert of events.
More Info: https://www.gafftapes.com
Back to Top of Gaff Tapes Indie Film Supplier
Showcase YOUR Business on FilmProposals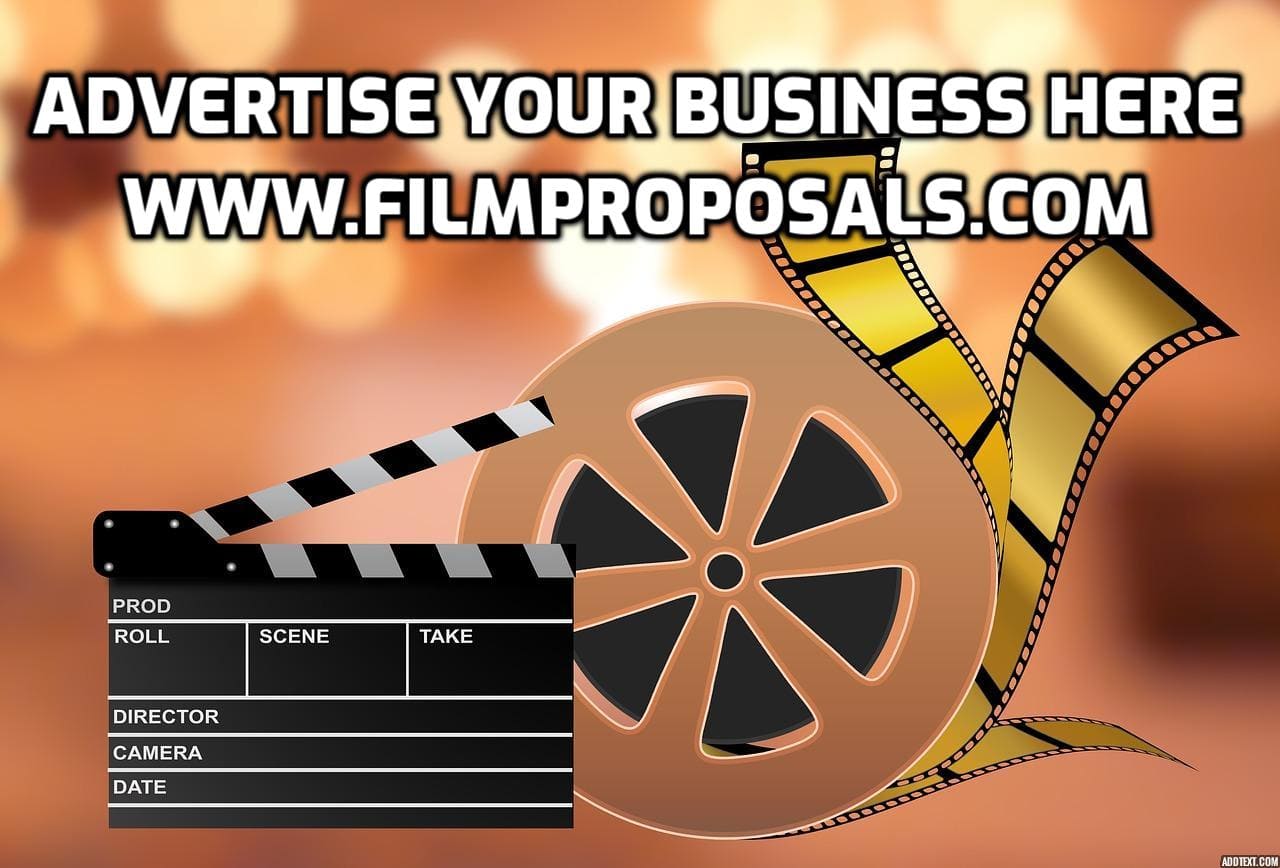 Get YOUR own page on FilmProposals and target filmmakers, producers and movie lovers by promoting your business. See our options designed for any Film Production Company, or any services that go into the production of a film. Our filmmakers are always looking for Musician, Producer, Director, Grip, Equipment, Cameras, Visual Effects Artist, Actor, Casting Director, Agent, Animation Services, Distribution, Equipment Sales or Rental or any other service relating to film production. Help our filmmakers by showcasing YOUR business and target your exact market quickly with ease.
Learn More: Promote Your Film Production Company
All New 2021 Financing Packages (Bundles & Toolkits)
Film Financing Bundles - All the Templates + Professional Services & Legal Options for the Serious Filmmaker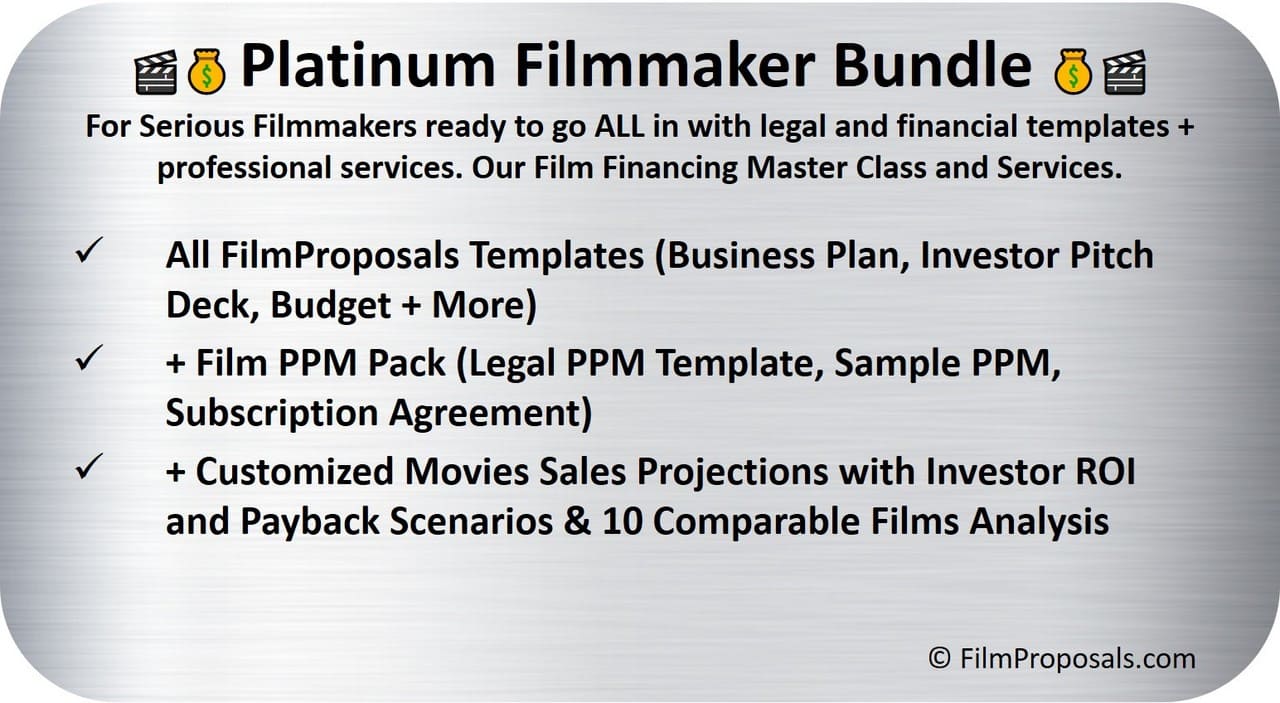 Full Gold Toolkit
+ Professional Sales Projections & Investor ROI
+ PPM (Private Placement Memorandum)
Regular Price $1301, Save $302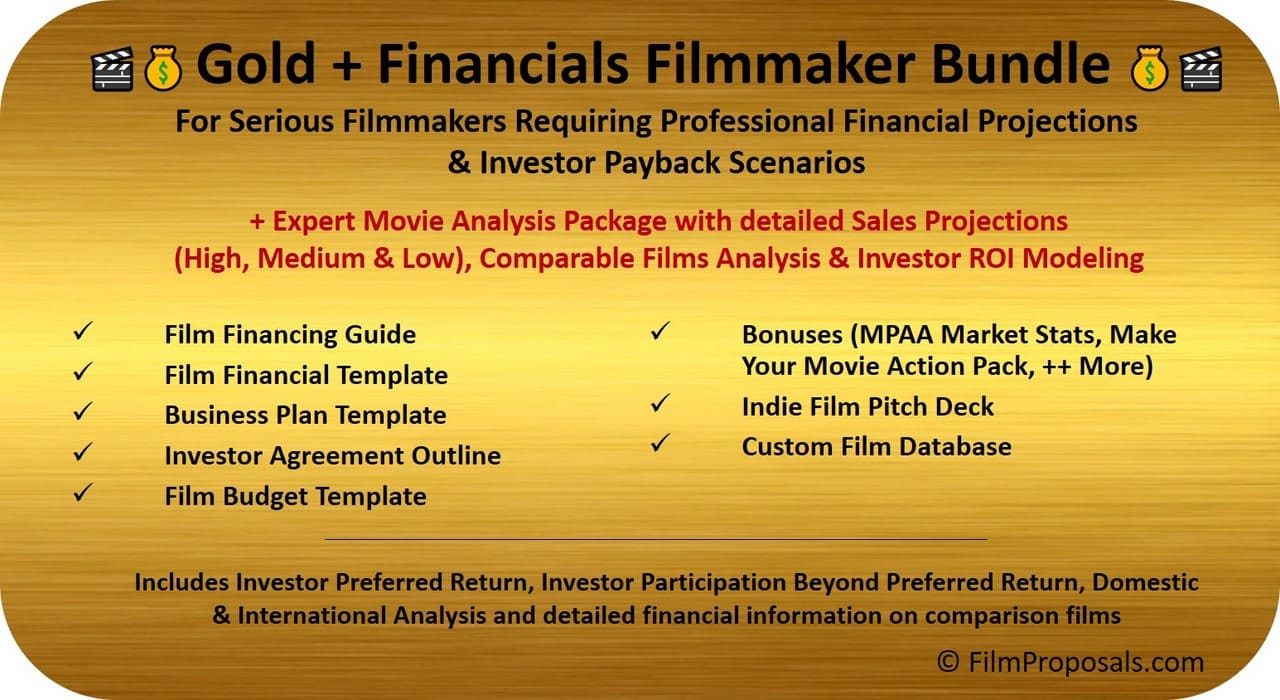 Full Gold Toolkit
+ Professional Sales Projections & Investor ROI
Regular Price $802, Save $203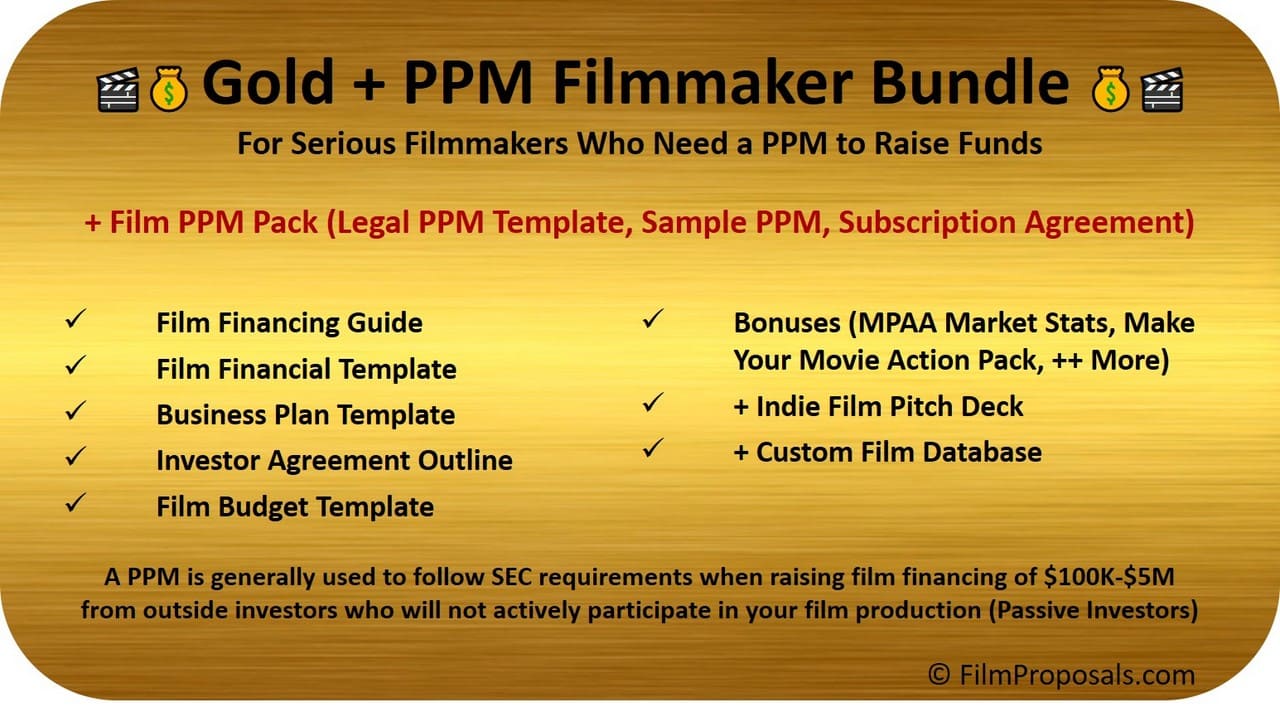 Full Gold Toolkit
+ PPM (Private Placement Memorandum)
Regular Price $802, Save $203
Film Financing Toolkits - Templates & Tools for the DIY Filmmaker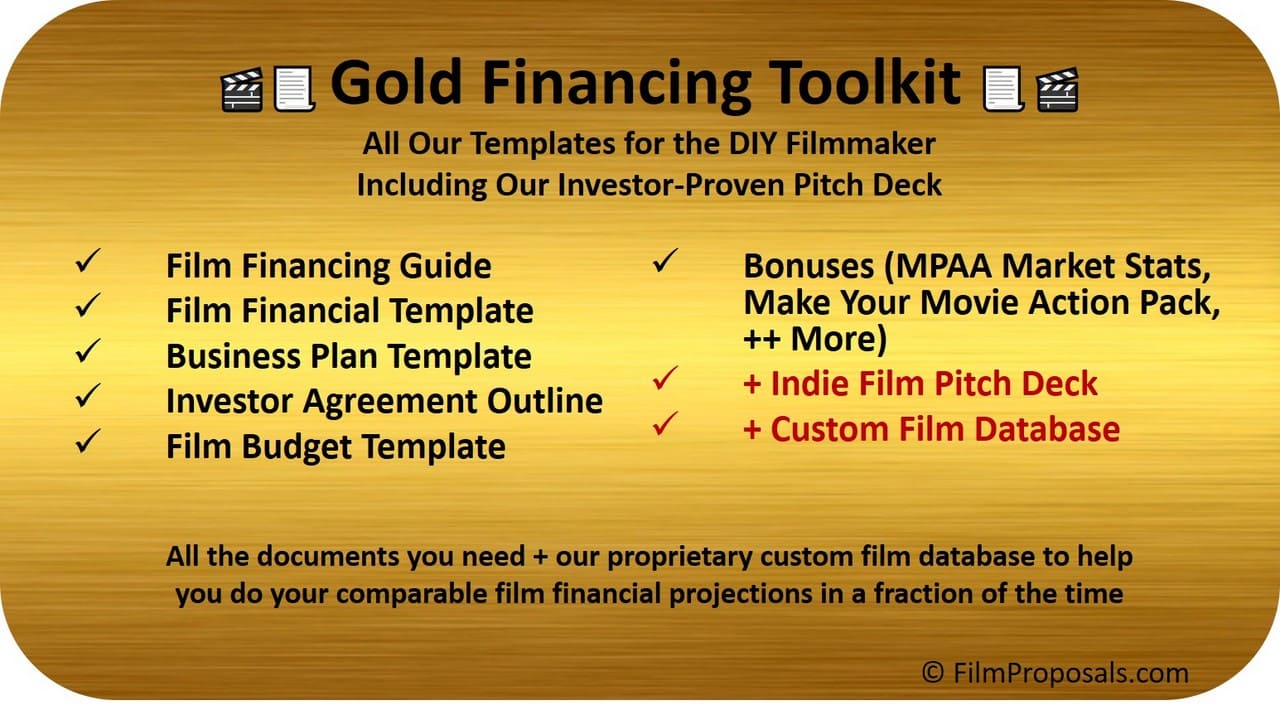 Full Silver Toolkit
+ Indie Film Pitch Deck Template
+ Custom Indie Film Database
Regular Price $303, Save $124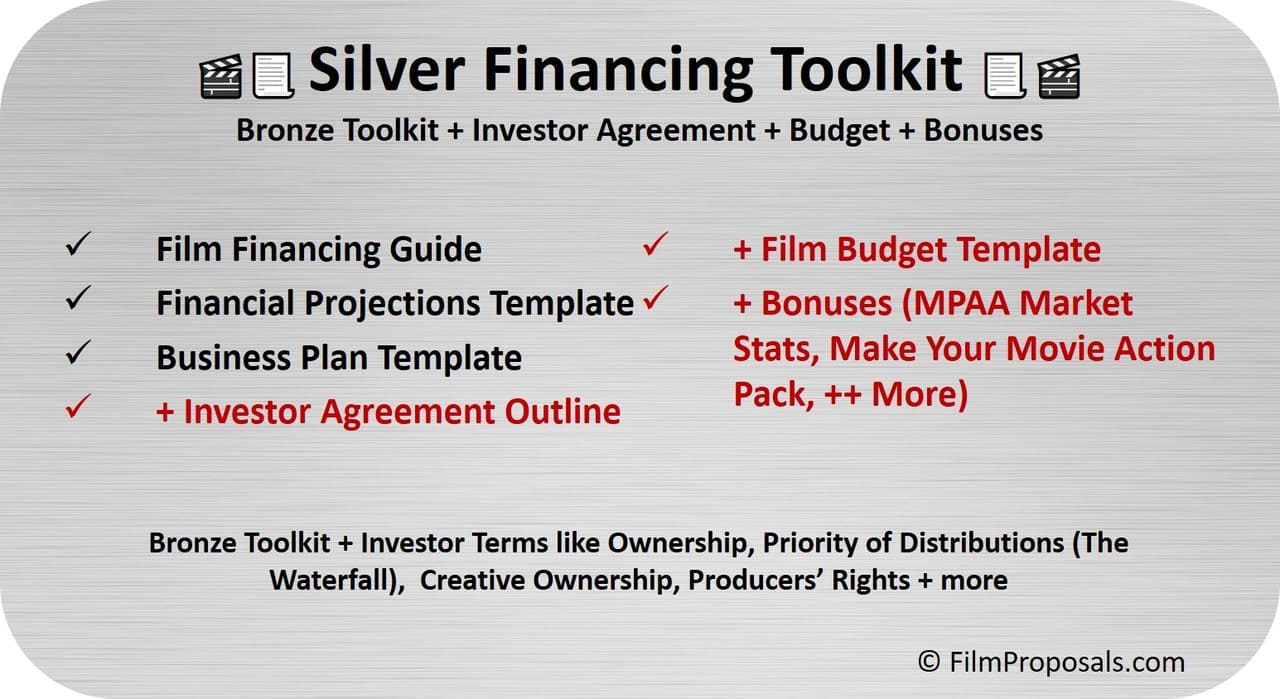 Full Bronze Toolkit
+ Investor Agreement Outline
+ Film Budget Template
+ Bonuses (MPAA Market Stats, Make Your Movie Action Pack, ++ More)
Regular Price $205, Save $76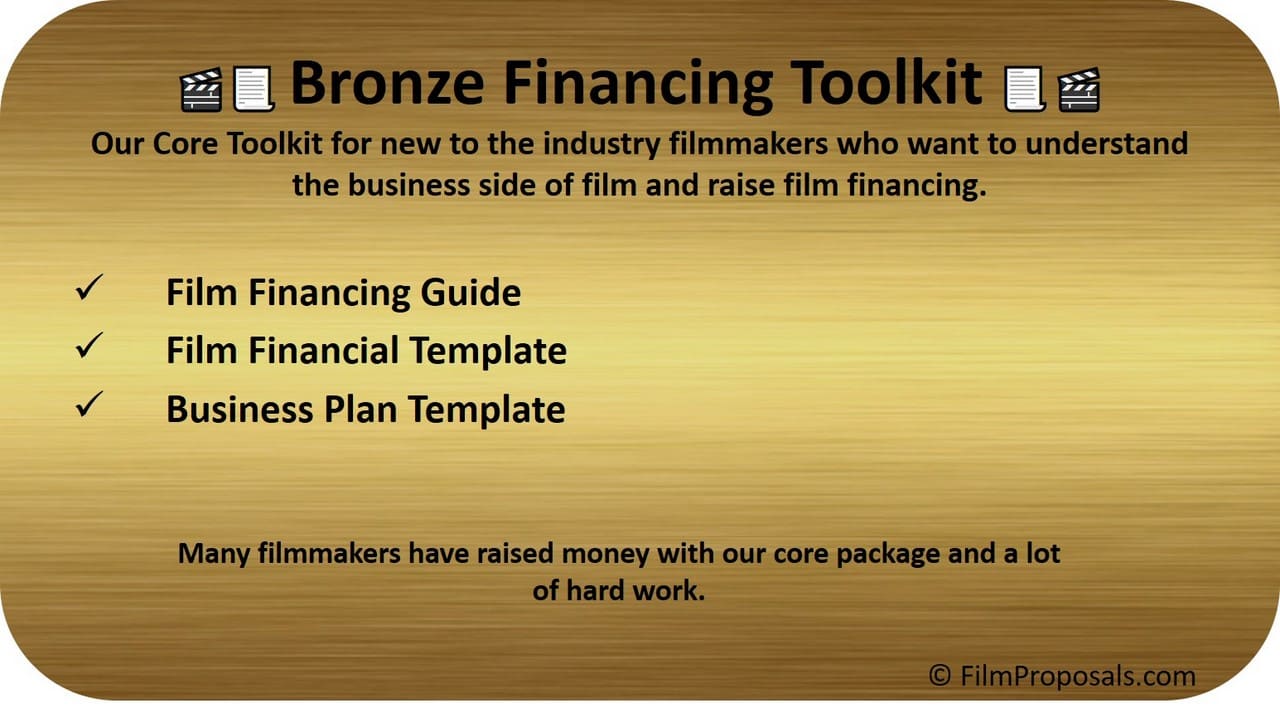 Film Financing Guide
Film Financial Projections Template
Business Plan Template
Regular Price $137, Save $38
Testimonials
Check out some of our Filmmaker Reviews
Just want to thank you for your materials and help over the past year. I could not have raised the $1.5 million or made this film without the materials you provided -- and for $99? The bargain of my career!

This is perfect! I have potential investors but I had no idea how to prepare a professional investment package to present to them. (I'm an artiste', not a business person. :) ) The information is clear and easy to understand, and Melissa is very prompt in answering emails.

Hi Melissa! I purchased Package #3 a couple of days ago, and I feel like I'm taking a crash course in film financing. So far, what I've read and learned has been invaluable. Thank you!
FilmProposals Tools and Templates