Annual Horror Film Festivals are usually held in the fall season, near October, or close to Halloween, and always the spookiest month of the year. Check out our list of over 30 Horror Film Festivals, designed to provide more opportunities and exposure for filmmakers, screenwriters and video game developers working within the horror, science fiction and suspense genres. These film festivals celebrate the independent horror filmmaker by giving them a forum to showcase some of the most talented, up and coming horror filmmakers in the world. Start planning now for the fall, when most of these festivals take place.
Post your Horror Film Festivals on FilmProposals and we will add you to this page.
Mile High Horror Film Festival 2020 (VIRTUAL)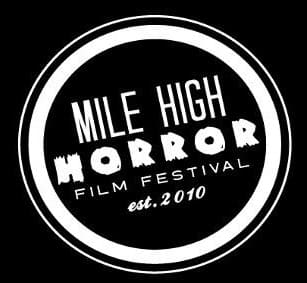 The Mile High Horror Film Festival (MHHFF) 2020 will launch virtually September 24th – October 4th!
It will feature over 80 of the best horror, thriller and sci-fi films from around the world along with Q&A's with filmmakers and special guests. Most films included in the festival are new films, giving fans a chance to see them before they are released to the general public.
The co-writer/director of THE BLAIR WITCH PROJECT, Dan Myrick is the 2020 special guest judge of the feature film category.
The festival has been extended 10 days in order to give fans more of a chance to stream everything.
Scream Passes are now available for $75.
Individual tickets will be available on a first-come, first-served basis for $10. We advise getting your tickets early as we expect many screenings to sell out.
The Mile High Horror Film Festival is one of the largest genre film festivals in North America featuring elite film premiers and talent.
More Info: Mile High Horror Film Festival (Denver, CO)

ParaCultiCon Shockfest Film Festival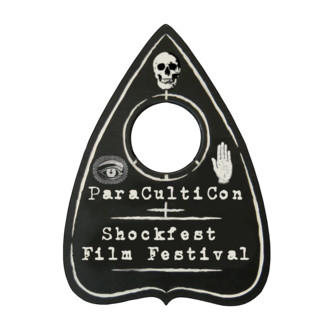 Shockfest Film Festival is seeking Short and Feature Genre Films & Screenplays!
Now in its 12th edition, Shockfest specializes in showcasing the most edgy, controversial, unique and cutting edge content, as well as supporting independent filmmakers! We value every filmmaker that submits, not just those selected, and we seek to cultivate a nurturing environment for fellow genre creatives.

Additional information on our festival:
- Submissions are accepted via FilmFreeway and FestHome;
- Films from any year - there are no 'Produced by' or 'Completed by' dates;
- Short films up to 40 minutes, no minimum runtime;
- Feature films of minimum 41 minutes, no maximum runtime;
- Themes : Genre films!
- Student films accepted;
- Customized trophies + sponsored awards;
- Awards are IMDb listed;
- Main Festival Dates: 13th November 2020;
- Main Festival Location: Las Vegas, Nevada;
- Secondary Festival Locations: New York City and Los Angeles;
- Secondary Festival Dates: 27 June 2020 and 27 September 2020.
- Events include: film screenings, industry panels, special guests, red carpet ceremony, happy hours, filmmaker networking parties, costume competitions, escape rooms, etc

The festival's parent company Shockfest Horror Factory organizes a number of traveling 'mini events' throughout the year in a number of other cities. Your submission to Shockfest's 12th Main Event automatically makes it eligible in these secondary competitions and mini events, which come with their own laurels, screenings, awards, goodies, and so on.

Shockfest values every filmmaker that submits, not just those that it selects, and seeks to cultivate a nurturing environment for fellow genre creatives. Reach out with your requests for discounts!
We look forward to reviewing your dark art. More Info: ParaCultiCon Shockfest Film Festival
Submitted by: Filmmaker Liaison, New York City, NY
Post Your Horror Film Festival
Tell us about your Horror Film Festivals and get your FREE publicity page on FilmProposals.com.
Make sure to check our Latest News for additional Film Festivals and reminders about Call for Entries and Submissions Deadlines.
Start Your Financing in Five Minutes - 2020 is YOUR Year

Fast Track Your Film Financing Today!
Bronze
Regular Price $137, Save $38
Full Bronze Package
Regular Price $214, Save $75
Full Silver Package
Regular Price $683, Save $184
Testimonials
Check out some of our Filmmaker Reviews
Just want to thank you for your materials and help over the past year. I could not have raised the $1.5 million or made this film without the materials you provided -- and for $99? The bargain of my career!

This is perfect! I have potential investors but I had no idea how to prepare a professional investment package to present to them. (I'm an artiste', not a business person. :) ) The information is clear and easy to understand, and Melissa is very prompt in answering emails.

Hi Melissa! I purchased Package #3 a couple of days ago, and I feel like I'm taking a crash course in film financing. So far, what I've read and learned has been invaluable. Thank you!
FilmProposals Tools and Templates