Independent Film Musician
by Luigi Saracino
(Turin , Italy)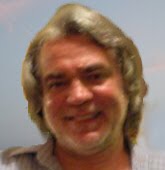 Luigi Saracino
I've been making music for about 30 years. After publishing songs and music for comedies and musicals, I started composing music for Italian radios, tvs and documentaries in the early 80s.
I am an independent musician and solo artist. I produce my music in my project studio, together with Sound Engineers and other collaborators.
Now my music is broadcasted on air and on the Net by international radios.
Being a piano and keyboards player I perform in Italy in various public places.
Now my music is also at:
http://www.audiosparx.com/luigisaracino
My favorite genre is Electronic Ambient and Instrumental. On my Audiosparx page you can find music for Film, Documentaries, Tv and Infomercial.

My personal website is:
http://www.luigisaracino.com

You can contact me at:
ls@luigisaracino.com
or
luigi.saracino@gmail.com

I can compose music on demand for specific projects.

My music is royalty free. After getting the license at Audiosparx, you won't be required to pay further fees.
Return to Film Production Companies.
Entropik: music for film and media
by Deryn & Dan Cullen
(Leeds, West Yorkshire, UK)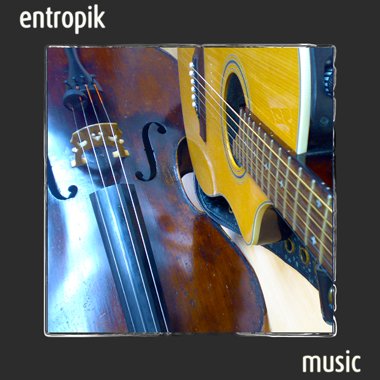 Entropik: music for film and media
Entropik Music is a producer of music for the media, based in the UK. Described as "exotic, soulful, genre defying and uniquely beautiful," their music has been featured in numerous Film and TV productions, including the award-winning feature film "Bane" and is part of the "Zentropa" catalogue, (Lars Von Triers' film company). Entropik won the Electronica Category Runner Up at the 2009 People's Music Awards, and Best Short Film Score at Humfest Film and Music Festival. Genres include Ambient Electronica, Classical, Rock, Pop, Trip-Hop and Downtempo Psychedelic.

Entropik Music is composed of two dynamic UK partners, Deryn Cullen (Cellist, Pianist, Composer) and Dan Cullen (Composer, Songwriter, Producer). Their music has been featured in numerous projects, including films, corporate presentations, commercials, video games and a contemporary dance competition. Additional clients include Dendrite Studios, City Interactive (games), TSA Interactive/ Homeland Security, Catholic Radio International, and the award-winning Deka Studio Inc.
Films include: Enfant (AdamR) – 2009 (Best Short Film and Best Score at Humfest 2009); Wolf at the Door (Groovy Broomstick Productions) – 2009 (Short Film set in a post-apocalyptic world); Le Cinquième Jour (David Forest Animation) – 2009 (Best Short Film award at Cégep du Vieux Montréal); Bane (Amber Pictures) – 2008 (Best Horror Feature Film award at the Los Angeles Horror/Sci-Fi Film Festival; Shriek Fest 2008); and The Corpse Wore White (Mica Films) – 2007 (screened at "Screens at the Audience Choice Award Film Festival" 2007).

Games include: Chronicles of Mystery: The Tree of Life (City Interactive)
Return to Film Production Companies.
Songs/music for film
by Patty Rayfield
(England)
I am songwriter/composer and wish to develop in my work in
Film and TV you may hear some of my work at www.starchildtherockopera.co.uk
If you have suggestions for projects I would be interested to hear them, Thank you Patty Rayfield
Email address patty.songs@yahoo.co.uk
Return to Film Production Companies.
Custom Film Music - You Name the Price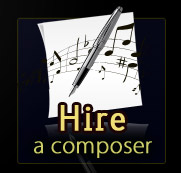 Score A Score
I'd like to introduce you to scoreAscore.com, a one of a kind, 24/7 music composer resource for all types of media projects.

At no cost, take less than ten minutes to post your project (no project is too big or small), a description of the music you need, and a video (if you want). Our pool of hand filtered, professional composers *including Grammy and Emmy winners and nominees* will send you custom scores, tailored to your project, with no obligation. There is absolutely nothing to lose. No other website has this service. We're the most time efficient and simple process to access the top quality composers.

scoreAscore.com
Return to Film Production Companies.
MiFM - Music For Independent Film and Media
by Willie Ray Lewis
(Los Angeles, CA, USA)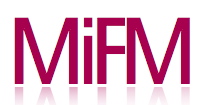 MiFM - Music For Independent Film and Media
MiFM is a newly started, grassrooots company geared toward lower-budget independent filmmakers, producers and directors as a way to get their visual media a customized, original soundtrack or score.

We do this based on the concept of the "cue," which is a musical passage or theme. Cues are purchased one, two or even ten at a time, written under the supervision of the filmmaker- instead of handing your film off to a composer and not knowing what you are going to get back!

We meet for a scoring session and a mix session, so that you can supervise the entire process, and we charge a fixed rate for each cue. The best part is, each cue can be broken down to its raw elements (remixed, so to speak) and any part or parts of that cue can be used to underscore your visual. Imagine a two minute cue with big drums, strings, and brass... this cue can be broken down to just use the drums during one section of your visual, or just the strings in another...or just the drums and strings somewhere else! No extra fees, only the cost of a cue. You get the picture.

You can visit us and view our reel at:

www.musicforindependentfilmandmedia.com




Return to Film Production Companies.
International Singer and Songwriter For Films
by WALKER IKARD
(NEW HOPE, ALABAMA; USA)
If you are producing a film, you need to get songs for your film at a reasonable cost to you. I can help you with your film production by providing songs for your films. You can review and purchase my songs at a very reasonable price over at productiontrax.com

You can also read my bio. there. You just need to google productiontrax.com and include my name, Walker Ikard.

Good luck producing your films.

Thanks for everything******

International Singer/Songwriter

Walker Ikard

PS. You can also review my songs at: http://cdbaby.com/all/walkerikard

PS. walkerikard@yahoo.com
Return to Film Production Companies.
Auralation Film and Television Production Music Library
by Paul W. Jones
(Knoxville, TN)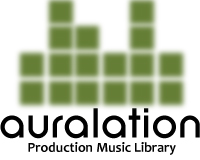 Auralation Film and Television Production Music Library
Auralation is an independent music library. We are small and growing like a weed. Our library is BAD A**. Our library is powered by SOUNDMINER, which means we are easy to use at 2am when you are trying to finish your project.

Our team of composers are pretty hungry and ready to go. We are also available to score any production you have. Intense drama, severe crime, uber reality, information overloaded documentary.

Our composers have been churning out tunes for all kinds of programming and films for years. Let me drop a few network names that we have worked for:

A&E, DISCOVERY, SCRIPPS, EPSN, FOX, Oxygen, SPIKE, on and on.

DOCUMENTARIES, REALITY, HOW-TO, CRIME, DRAMA, on and on.

www.auralation.com

Go to auralation.com and click on the logo to start auditioning cuts. If you are ready to download, let us know. We will send you the agreement and you will be good to go.

Think of us as a supplement to the libraries you already use. We are adding more tunes every month, so keep checking back with us.

Thanks so much for your time. We so look forward getting the chance to work with you.

www.auralation.com

Peace

Paul Jones
Auralation Music
865-332-7171
auralation.com

(powered by SOUNDMINER)

Back to Film Production Companies
Return to Film Production Companies.
DJ Consortium--Music Licensing--Indie Artists for Indie Films
by DJ Come of Age
(Nebraska)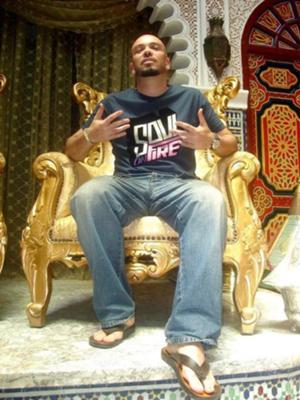 DJ Come of Age
We create, license, and promote music for films. A library of 100+ songs and a team of seven professional producers here for you. Sample our production and get in touch!
DJ Consortium
http://www.soundcloud.com/djcomeofage

1-210-859-6705
Return to Film Production Companies.
Jewel Beat Royalty Free Music - Video,Film,Photography etc
by muse.royaltyfreemusic@gmail.com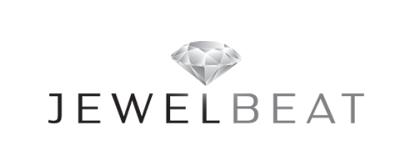 Jewel Beat Royalty Free Music
JewelBeat Music, http://www.jewelbeat.com/ is the first and only $0.99 music for your projects solution with over 35,000 tracks and growing that are completely royalty free for use in video, photos, web, games, corporate use, retail, education and more. Every purchase is issued a license to your name/company name.



Back to Film Production Companies
Return to Film Production Companies.
Stone Cold Publishing Ltd. | Production Music & Publishing
by Stone Cold Publishing Ltd
(UK)
Stone Cold Publishing Ltd. provide a unique and original production music library which will help your production to be a cut above the rest. Whether you want to commission a work or use a piece from our extensive library for films, television, radio, adverts or games, you will find what you are looking for at Stone Cold Publishing.

Check out our Production Music Library at http://www.stonecoldpublishing.com

Back to Film Production Companies
Return to Film Production Companies.
Indie Film/TV Singer/Songwriter/Producer
by Ronald Selix
(Conshohocken PA. USA)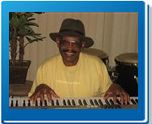 Film/TV Songwriter/ Producer
I am a singer/songwriter/producer for film and TV. I write and produce a wide range of music that adds depth and feeling to a project. Listen to my work at www.skyhighenterprises.com. E-mail me at skyhigharts@comcast.net Thanks
Return to Film Production Companies.
Promote YOUR Story, Business, Film on FilmProposals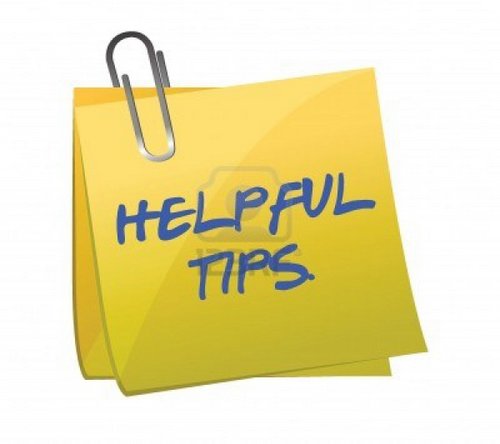 Do you have some great indie filmmaker tips to share with other aspiring or current filmmakers? Do you want to promote your latest film or service to a huge global network of filmmakers, producers, directors, potential investors and distributors? Here is a great opportunity to first pay it forward, and then promote your projects, products and services.
More Info: Filmmaker Tips - Write for FilmProposals
2019 is YOUR Year - Make Your Movie


FilmProposals Financing Packages
Testimonials
Check out some of our Filmmaker Reviews
Just want to thank you for your materials and help over the past year. I could not have raised the $1.5 million or made this film without the materials you provided -- and for $99? The bargain of my career!

This is perfect! I have potential investors but I had no idea how to prepare a professional investment package to present to them. (I'm an artiste', not a business person. :) ) The information is clear and easy to understand, and Melissa is very prompt in answering emails.

Hi Melissa! I purchased Package #3 a couple of days ago, and I feel like I'm taking a crash course in film financing. So far, what I've read and learned has been invaluable. Thank you!