What, exactly, goes in to your First Film Budget? Part 2 of our "How to Make a Movie Mini Course" discusses film budgets, costs of talent and crew, film bank accounts and how to handle your film money. Read on to learn more about:
First Film Budgets
Creating Two Film bank accounts
Handling the film money
Start your second film
What Is a First Film Budget?
In learning how to make a movie, understand there are two types of low-budget films.
The first budget is aggressive and is capped at $200,000. This is because the Screen Actors Guild allows low budget producers (up to $200,000) to hire SAG (union) actors for $100 per day. You may also then negotiate any payment amount to the remainder of the talent or crew.
The second budget, with small digital cameras and light kits (Final Cut Pro and Sony Vegas), can be produced for less than $10,000 to $20,000. Team up with local people, local film schools and work some deals - possibly points in your film.
Again, Scott highly recommends Dov Simens Film School.
Back to Top of First Film Budget
Sample Film Budget Template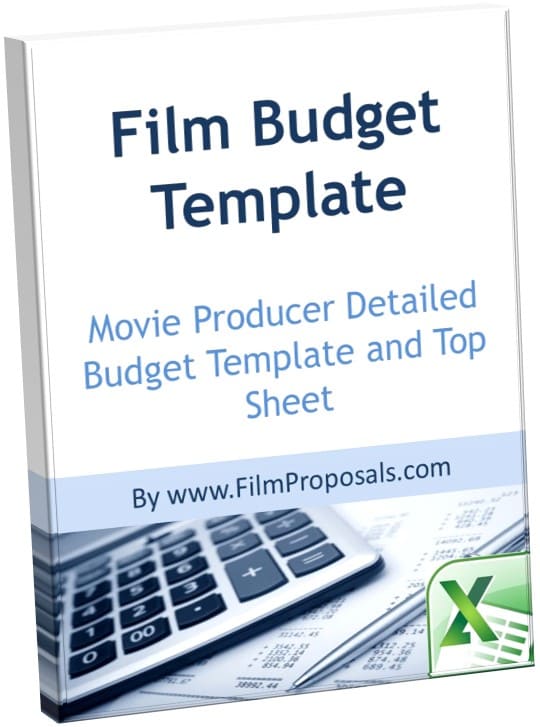 Our Film Budget Template is provided to help indie producers estimate their movie production costs. The movie sample budget template is a great starting point to demonstrate film negative costs required for the financial projections and business plans used to secure movie investors.
The Film Budget Worksheet Template is in Excel, fully editable and contains 100s of line items and formulas that can be completely customized to your film production.
Back to Top of First Film Budget
First Film: How to Open Up Two Bank Accounts For Film Productions
Open both an Operating and Escrow account.
Your investor agreements should outline that a certain percent of the money they invest is set aside in the escrow account
This escrow money is not to be touched until production begins, usually 2 weeks before the cameras roll.
Back to Top of First Film Budget
First Film Budget: Dealing With Money Control in Film Making
The producer controls the money on a film, keeping the project on budget, on track and safeguarding the funds.
It's a great idea to bring on a business advisor, such as a CPA or attorney. They can provide invaluable insight on the financial aspects of how to make a movie.
Remember, the Director is focused on the creative. It is your job, as the Producer, to manage the money.
Back to Top of First Film Budget
Film Budgeting: When to Start Your Second Film Project
Do not raise money for the next film while in pre-production or production of your current film, or especially when you are first figuring out how to make a movie.
Take your first film all the way through distribution
The best time to raise money for your next film, is right after you've made a distribution deal on your initial movie
Take a new investor to a screening of your first film and let them meet your initial investors
The Independent Film Distribution Kit is designed to show you how to work with Independent Film Distributors, how to tell if a distributor is legitimate and ensure your package is 100% ready for Indie Film Distributors
Back to Top of First Film Budget
How to Make a Movie Mini Course
2020 is YOUR Year - Make Your Movie


FilmProposals Financing Packages
Bronze
Regular Price $137, Save $38
Full Bronze Package
Regular Price $214, Save $75
Gold

Full Silver Package
Regular Price $564, Save $175
Testimonials
Check out some of our Filmmaker Reviews
Just want to thank you for your materials and help over the past year. I could not have raised the $1.5 million or made this film without the materials you provided -- and for $99? The bargain of my career!

This is perfect! I have potential investors but I had no idea how to prepare a professional investment package to present to them. (I'm an artiste', not a business person. :) ) The information is clear and easy to understand, and Melissa is very prompt in answering emails.

Hi Melissa! I purchased Package #3 a couple of days ago, and I feel like I'm taking a crash course in film financing. So far, what I've read and learned has been invaluable. Thank you!