Documentary Funding
...Top 10 Tips for Grants and Fundraising
No doubt, documentary funding is tough work. But here's the good news...You CAN raise documentary capital and it may not be as hard as you think.
...

Many first time filmmakers have the fantasy their documentary money will come in one big check, from one big donor or foundation. The reality is, funding often comes from many different sources...
Many thanks to Faith Fuller, author of Desktop Documentaries, for her top documentary fundraising tips:
1) Make a Trailer

There is no way to over-emphasize the importance of having a powerful trailer that excites, inspires and captures your documentary's potential. Equally important, a bad trailer can doom your fundraising efforts, so make sure it's excellent.
2) Ask For a Specific Amount For a Specific Purpose

Even if you need $250,000 to make your documentary, avoid sharing that big number. It is too vague and intimidating. Raise money in manageable chunks for each step of the filmmaking process.
Example: "I urgently need $10,000 to cover travel expenses and filming for XYZ event in Botswana."
3) Create Urgency

This is especially important when raising money online. A specific goal within a specific time frame gets people into action. This is why KickStarter.com is such a fantastic online fundraising tool.
4) Build a Documentary Fundraising Team

The more people you ask for help, the higher your chances for success. Enlist help from people who share a passion for your project and are willing to personally approach people they know and other potential donors. Have weekly meetings to keep your team motivated and on track.
5) Low Hanging Fruit

As tempting as it may seem to go after the Gates Foundation for your documentary funding, you will have much better success approaching individuals who already know and trust you or who are already "pre-sold" on the subject matter of your documentary. You'll find a huge list of documentary funding at http://foundationcenter.org
6) Make a Direct Ask

There is no substitute for picking up the phone or meeting someone in person, passionately stating your case and asking for a specific amount of documentary funding. It is one of the hardest things you'll ever do, but it's one of the most powerful and effective ways to get funding. People need to be able to look you in the eyes or hear in your own voice why this project is important to you.
7) Build a Strong Web Presence

Build a strong web presence for your film including a Facebook page, website and blog. Make sure there's a clear way for people to donate and sign up for updates.
8) Build a Mailing List

People interested in your project are the core folks you can approach throughout your project for ideas, support and to help get the word out about your project. You can't start building your list too soon.
9) Offer Special Incentives

Incent people to provide you documentary funding with different donation levels and exclusive gifts, like signed posters, a pre-release DVD, a "members-only" Director's forum, private invite to a first screening, a credit in the film, free t-shirt, etc. People love to feel they're part of something unique and exclusive.
10) Offer Sponsorship Packages to Businesses

For example, for a $10,000 donation they'll get their logo shown at the beginning and end of your documentary and promoted on your website and in all your marketing efforts.
---
Many first time filmmakers have the fantasy their documentary funding will come in one big check, from one big donor or foundation. The reality is that documentary funding often comes from many different sources and so your fundraising strategy must involve casting a wide net and following any and every lead you can think of. Documentary grants are often the hardest and most time consuming option and are only recommended if you have a solid filmmaking team with a strong list of credits.
In summary, remember people give money to people they like and trust. So, no matter your documentary funding strategy, you can not go wrong interacting and building relationships with as many people as possible and sharing your passion for your project with anyone who will listen.
Passion and excitement are contagious. Meeting the right person at the right time could be just the ticket that gets you the funding you need.
---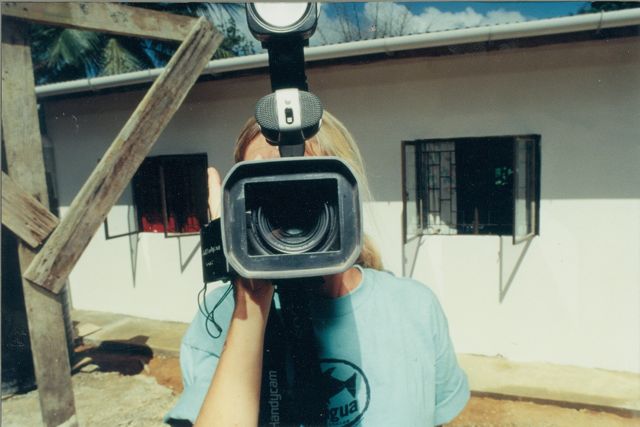 Reproduced, with permission, by Faith Fuller, an Emmy-winning documentary filmmaker and primary author of Desktop Documentaries, a web-based resource guide providing free advice, tips and inspiration for video and filmmaking enthusiasts of all levels. More Info: www.desktop-documentaries.com.
---
Independent Film Financing Business Package
Are you ready to put this article into action? Do you think like an investor and speak their language? Get a huge advantage over other Independent Filmmakers with our:
---
Do you have a great Documentary Funding article to add? Please pay it forward and let other Indie Film Makers know about it!
---
---
Back to Film Investors from Documentary Funding
Back to Film Proposals and Financing Home
Related Reading: Film Financing Companies, Working with Film Financing and Investors, Money to Make a Movie
---

Film Financial Projections Template
Show film investors why they should fund your movie with our Financial Template. Analyze your film, movie production costs and add financials directly into your Business Plan for Independent Film.
Business Plan Template for Independent Film
Our Business Plan Template is fully formatted with eight chapters and twenty three pages of sample text. Easily use this business plan example and customize it to your project.
Independent Film Proposal and Financing Manual
Learn how to write a business plan, the definition of a business plan and creative ways to finance your film. Pair this Manual with our Financial Template and Business Plan Template for the ultimate Movie Making package.
The business plan info really opened my eyes to how a lot of this business is so dependent on a sound business plan... and that creativity does not have to be compromised.
Find Film Investors
Film Investors do exist! Find out where they are and exactly what they want to hear from you.
Money to Make a Movie
Contests and prize money are a great way to secure money to make a movie. Here are some film contests sponsored by film financing companies - and don't forget to check which Film Festivals offer money to make a movie as their prize.
Free Film Downloads and Samples
Many free film tools and samples exist across the internet and here is a great starter list for the Independent Filmmaker.
Indie Film Distributors
Indie film distributors look for one thing only when they evaluate Indie Films - "Will this film be profitable for us?"
How to Make a Movie
Our 15 minute program provides you the basics on How to Make a Movie. We've condensed the nuts and bolts for you and provided some of the best material on how to make your first film.
Online Film School
Online Film School is one of the easiest and least expensive ways to learn the basics of film making. As a film maker, you have numerous education options. Make sure to get the Online Film School facts.
Film Grants
The huge advantage to film grants is you do not have to reimburse the funds, unlike investors, who require their money back, plus a return on their investment.
Showcase Your Indie Film
Join our Independent Film Showcase and develop an online presence for your film in a few minutes - for FREE!!! Show the world your Independent Film and impress potential investors with more than just your logline.
Recommended Film Financing and Business Plan Guides
See FilmProposals top picks for Business Plan Books for Film. Film Funding and Financing, Low Budget, Business Plans and Budgets. See the best books on the market today, written by leading experts.
Best Independent Film Websites
FilmProposals top picks for the best Film Websites and Resources to help you find Investors for your Independent Movie, Film Financing Companies and Independent Film Funding.