Film Financing for producers comes in dozens of forms and is spread across the entire production cycle of a film. Film financing methods include tax credits, pre sales, distribution deals, profit participation, product placement, soft and hard money, film grants, private film investors, studio financing, location incentives, debt financing, gap financing, bridge loans, donations, crowdfunding, slate financing, deferred payment, cross-promotion and multiple other film financing sources to contribute to a film's negative costs.
The majority of independent films are financed through a different mix of all these varied funding sources and rarely is a film financed through only a single financing avenue. Additionally, securing just one type of film financing for your budgeted film can also start a snowball effect, where many of the other types of film financing then become available. It is in the best interest of all film producers and filmmakers to have a solid understanding of film financing and all methods available to them during different levels of production so they can make the best financial choices for themselves, their films and their film investors, if applicable.
Top of Film Financing
Film Financing - Soft vs Hard Money
Usually all financing can be categorized as either soft- or hard money. Both are extremely valuable and can be used to secure the other. In short, Soft Money does not have to paid back, and Hard Money does, usually with an anticipated profit on top of the initial investment (a return on investment). These terms are also used in other financing capacities, not just the film industry, such as in political fundraising.
Soft Money refers to film financing that has nothing to do with a film's ability to produce a profit, and it does not have to be recouped or repaid. Soft Money examples include: tax credits and rebates, location incentives, product placement, film grants, cross-promotion, "in kind" donations
Hard Money is any investment made on a commercial basis, with a claim attached. The "claim" may include part of the profits for co-producers and/or equity investors, or interest if it's a matter of a loan or venture capital investment, with an exit tied to a recoupment plan.
Film Financing Soft Money Examples
Subsidies, such as film grants or soft loans, usually from regional sources that support local content, such as various film funds. In many countries or states, the local film commission will subsidize a percentage of your budget because you are essentially providing jobs for local workers.

Tax Incentives, including State, Federal and Foreign. Using tax incentives is like getting free money. In particular, research the US Federal Section 168K deduction (when it is live. It often changes by year and by politics. It also can be retroactive when reinstated). Tax credits are also available in Puerto Rico, South Africa, Abu Dhabi and many other film locations.

Product Placement, the right for a company to present their products in a movie or TV-show, can account for a substantial part of the financing of many projects. Ever notice how when someone opens a laptop on TV or Film, you can almost always see the logo of it? That's paid Product Placement. This funding source comes through cash compensation or by companies offering their products, services or discounts in exchange for the exposure.
Crowdfunding - most crowdfunding is made on a donation-only basis and not tied to the financial success or revenue of a film, which defines it as soft money

Cross promotion is when a company pays for the right to use or associate with a specific movie brand in the marketing, such as when a fast food chain offers special meals with action figures.

Donated goods and services, also called "in-kind" services, may be offered by catering companies, locations and others.
Exchange rates may also be considered soft money. For example, at the time of this writing, many productions are filmed in countries whose currency is less strong than the US Dollar or British Pound.
Soft money is especially helpful when used to secure hard money. Not only does soft money enhance your bottom line, but it adds significant credibility to your business plan and investor pitch and gets you much closer to a box office. Investors like to know you have "skin in the game," meaning, you have contributed your own money or put serious thought into the finances. Now, let's say you do not actually have cash to lend your project. Maximizing your soft financing options shows you have put serious effort to your film's finances and are not solely reliant on your investors. This makes your project far more attractive from an investor's perspective and gives you significant credibility, even as a first time filmmaker.
Top of Film Financing
Film Financing Hard Money Examples
Film hard money has several dozen formats and each requires different laws be followed and different documents be prepared depending on the level of risk. Even Minimum Guarantees (MG:s) - and advances from a sales agents and distributors can be "hard money" if the producers are liable to repay the received money (if revenue shouldn't cover the MG). The same goes for pre-sales of distribution rights, since it will affect the future sales. Some MGs from distributors are even formed as equity, where the distributors take part in profits from all revenues until the MG is recouped.
Whether you need an attorney (almost always), whether you can fundraise across state lines, whether you need a Business Plan, Financial projections, a PPM or any other documentation are all best determined by an attorney.
Individuals
Active Investors
Passive Investors
Pre Sales & Foreign Pre Sales
Distribution Deals
Negative Pick Up deals
Advance/ End User Financing
Split Rights Deal
Foreign Pre-Sales
Gap Financing
Example Movie Financing: Dallas Buyers Club
"Independent productions rely on a combination of investors' money, state tax credits, loans, and advance sales (pre-sales) of theatrical and home distribution rights. Dallas Buyers Club, for example, was made for about $5.6 million, including $3 million from the sales of foreign rights, about $1 million in incentives from the state of Louisiana, where it was filmed, and $1.6 million from investors such as Joe Newcomb. The story, about an oilfield worker with AIDS who smuggles medicines into the country, eventually landed on the nightstand of Texas businessman Joe Newcomb, who was happy to finance just the kind of small-budget, edgy drama that major studios are mostly staying away from.
Focus Features, the art house division of Universal, ultimately agreed to release Dallas Buyers Club last year after watching a three-minute reel designed to sell the already completed picture to distributors.

Dallas Buyers Club director Jean-Marc Vallee shot his film in 25 days, largely in daylight to reduce lighting expenses. Scenes meant to be in Tokyo, Amsterdam, and Tel Aviv were generated on a computer by a company called Fake Studio, and scenes set in a Mexican clinic were filmed in New Orleans."

(Source: Oscar's Indie Film Financiers Take the Spotlight)
More Movie Financing
Birdman (2014) - The film was shot in New York City during the spring of 2013 with a budget of $16.5 million jointly financed by Fox Searchlight Pictures, New Regency Pictures and Worldview Entertainment.
More on Hard Money
Pre-Sales
When home entertainment was booming, pre-sales evolved as a way for producers to raise financing for films still in development. Working usually through a sales agent, the financing for production budgets is pieced together by selling rights to that project in various "windows" (theatrical, DVD, video-on-demand, pay-television, etc.) to distribution companies who can then exploit these rights in their respective geographical and language markets.
The payment is usually termed a "minimum guarantee", an advance on royalty income from that particular window in that particular territory. In theory, should a film earn more than that "MG", then net profits ("overages") are also paid to the producer. Typically, upon signing a pre-sale contract, the prospective distributor pays a 20% deposit to the film's account, with the balance due once the completed film has been properly "delivered." Producers use the combined value of those distribution contracts as collateral for a bank loan to finance the film's production. The exact amount of that loan is based on the bank's assessment of the distributors' creditworthiness. There are costs involved in putting such deals together. Packagers can take anywhere from 5%-15% of every sale. Sales agents' fees vary between 10%-25% for obtaining distribution contracts only – and as much as 30%-35% should they secure a cash advance or bank contract. (Source: https://filmonomics.slated.com)
Gap Financing
Where once it was very possible to obtain all the financing for a film based only on a script, director, and a couple of stars, there are now shortfalls between what a film will cost to produce and what it is able to accumulate in minimum guarantees. "Gap financing" emerged to bridge that difference.With gap financing, banks provide a loan of between 10%-20% of a film's budget against the value of all the distribution markets that remain unsold. An experienced sales agent is engaged to provide an estimate of what those territories could cumulatively be worth. The bank will typically lend half of that projected total and demand that at least two pre-sales are 4 already in place as a measure of a project's viability. In return for its financing, the bank will be senior in the capital structure, receiving all income until its principal and accrued interest are fully recovered. (Source: https://filmonomics.slated.com)
More on Soft Money
Deferred Payment and Profit Participation
The need for financing is, of course, based on the budget, so if there is a possibility to lower any cost by allowing cast, crew and subcontractors (camera rentals, post production services, transportation, etc.), to invest part of their fees in the movie, in exchange for a larger deferred payment and/or some sort of profit participation, a large part of financing can be secured this way. This is why deferred payment and profit participation is one of the most likely sources of financing, at least for new producers.
Product Placement and Cross-Promotion
Product placement, the right for a company to present their products in a movie or TV-show, can account for a substantial part of the financing of many projects. Either through cash compensation or by companies offers their products and services (or good discounts) in exchange for the exposure. Cross promotion, on the other hand, is when a company pays for the right to use or associate with a specific move brand in the marketing, like when a fast food chain offers special meals with action figures.
Tax Credits
Another version of soft money is all types of tax credits, which vary by US State. There are also tax credits available in Puerto Rico, South Africa and newly launched Abu Dhabi, where the producer is offered a tax rebate on the production budget (or their spend in the region). The exchange rate is also an important factor, right now many productions are placed on Iceland due to their low currency and tax credit. Information on international subsidies and Tax Credit are published in the yearly Marche du film Funds book and can be found at most city/state websites.
Top of Film Financing
Top of Film Financing
More on Film Financing
Film Financing Lessons
Top of Film Financing
Film Financing Companies
If you are new to the film industry, then Film Financing Companies are not the right place for you to look for funding. No established financing company is providing production funding through an unsecured loan to a new filmmaker. The following film financing companies may be a viable option for an established filmmaker with financial backing looking for a small portion of their remaining fundraising. If most of them look pretty sketchy, it's because they are, so please be careful. This is also the part of our site that needs the most updating since the companies often go in and out of business within months or years.
Virtual PitchFest
Become a member and pitch to over 225 Hollywood VIP's with a guaranteed response.
Slated
Their accredited investor network ranges from high net worth individuals, to seasoned film financiers and large financial institutions. By having a film listed on Slated, your film profile gets automatically disseminated to people seeking opportunities that match their funding criteria.
Media Funding Partners
No production funding offered. Specifically for independent producers and distributors seeking between $1 and $30 million in P&A funding. Resources come in the form of traditional media buys such as Network Television, National Cable/Syndication, Syndicated TV Shows, Spot Broadcast & Cable, Radio, Web Banners, Newspapers, Magazines and more.
Sisung Film Finance - sisung.com. Provides tax credit-based financing for low-budget and high-budget independent motion picture production, distribution agreements, and foreign pre-sale agreements.
groundswellfilms.com
More Film Funding Companies:
IndieCrowdFunder (closed) - New Equity-Based, Crowdfunding site aiming to follow all SEC rules, help filmmakers through the process and connect producers with accredited investors.
moviefund.com (closed)
alconent.com (website abandoned)
Start Ups Co (closed) - Connect with Angel Investors looking to invest in the entertainment film business
Icon Entertainment Capital (closed)
Whether you have already made a small movie that did well or you are a first time filmmaker with talent and confidence, then MGM Film Funding may be able to help you. www.iconentertainmentcapital.com
Film Angels (closed)
Silicon Valley group whose members back film productions – mostly small, independent projects. Many of the angels in the group invest in the "low six figures" per film. www.filmangels.org
Hollywood Film Investors (closed)
A network of over 3,800 film and entertainment investors and groups. HFI is not looking for art films that are likely to appeal to only a small niche, but rather, fresh material that will make money, while not ignoring art and depth. www.hollywoodfilminvestors.com
Passion First Funding Portal (closed)
Utilizing the JOBS Act (not active 2017-2019), the primary goal of Passion First is to establish a relationship between film projects and possible investors. www.passionfirstfunding.com
Grosvenor Park Media (closed)
A media & entertainment specialty finance company offering expert advisory and single-source financing solutions. Over three decades, Grosvenor Park has arranged more than $1 billion in financing for 400+ film and television productions. http://grosvenorpark.com
TriStar Film Finance (closed)
Provides key funding products for motion picture and television production of budgets up to $20M. Services include: Labor Tax Credits, Completion Bonding, Gap Financing and P& A Financing. http://www.tristarfilmfinance.com
Top of Film Financing
1000 Ways to Finance Your Movie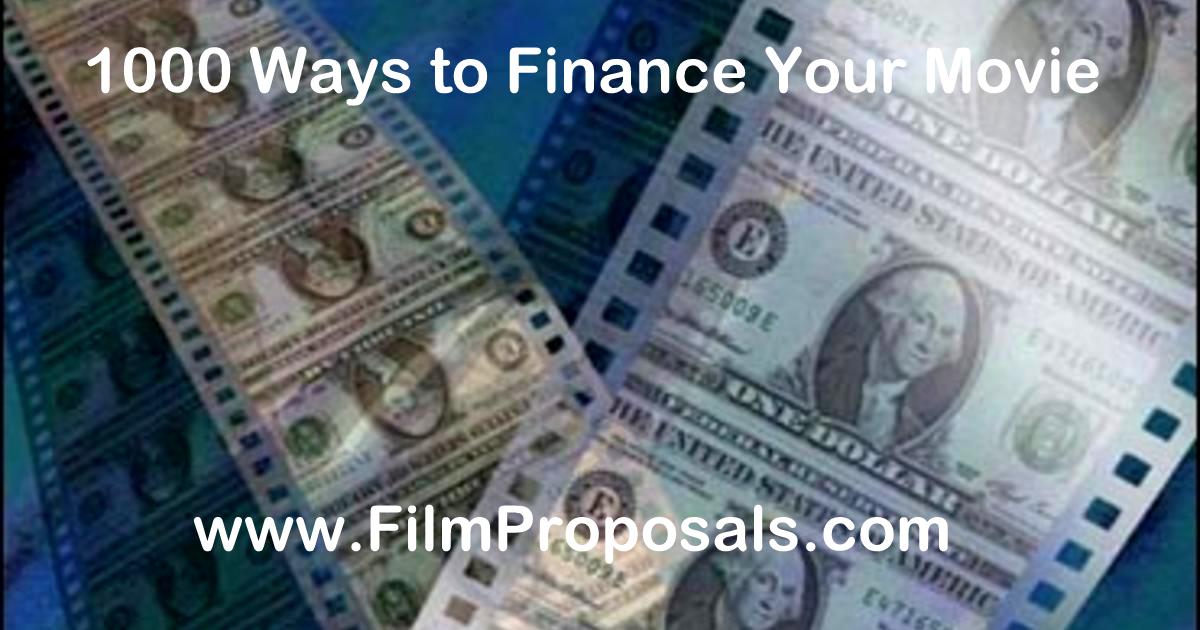 Contributing Author
FilmProposals Best Sellers - 2023 Financing Toolkits & Bundles
NEW!!! Level up your Comparable Films Analysis using 20 Comparable Films. With our PLUS Bundles, you work directly with the expert analysts at Nash Info Services to select your ideal 20 comparable films from their full list of 20,000+ films. You get all the same reports as our standard sales projections PLUS expert advice on choosing your Comparable Films and an exponentially larger selection of films from which to choose.
This brand new service is offered with our Platinum Plus Bundle ($1,299) and Gold + 20 Films Financial Projections Bundle ($899).
Toolkits Start @ $99, Bundles Start @ $599
See All Financing Toolkits & Financing Bundles
Gold Toolkit
DIY Templates
BONUSES (MPA Market Stats, Dealmaking, Investor Tips, ++ )
Regular Price $303, Save $124
Gold Toolkit + Financials Bundle
Do It For Me
Gold Toolkit + Financials Bundle PLUS w/ 20 Films
MOST POPULAR
+ 10 Additional Comparable Films
20 Films = Better Analysis for Investors
+ Choose from 20,000+ films
Platinum Bundle
Game Changer
Full Gold Toolkit
Regular Price $1430, Save $431
Platinum PLUS Bundle w/ 20 Films
THE ULTIMATE
+ 10 Additional Comparable Films
20 Films = Better Analysis for Investors

+ Choose from 20,000+ films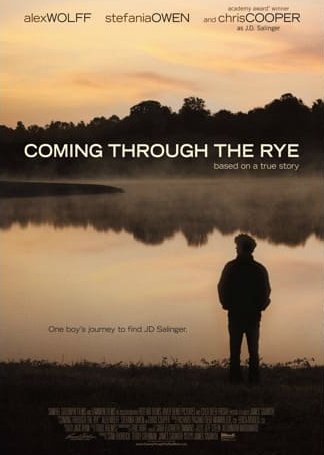 Just want to thank you for your materials and help over the past year. I could not have raised the $1.5 million or made this film without the materials you provided. The bargain of my career!
- James Sadwith, Producer, Writer, Director, Coming Through the Rye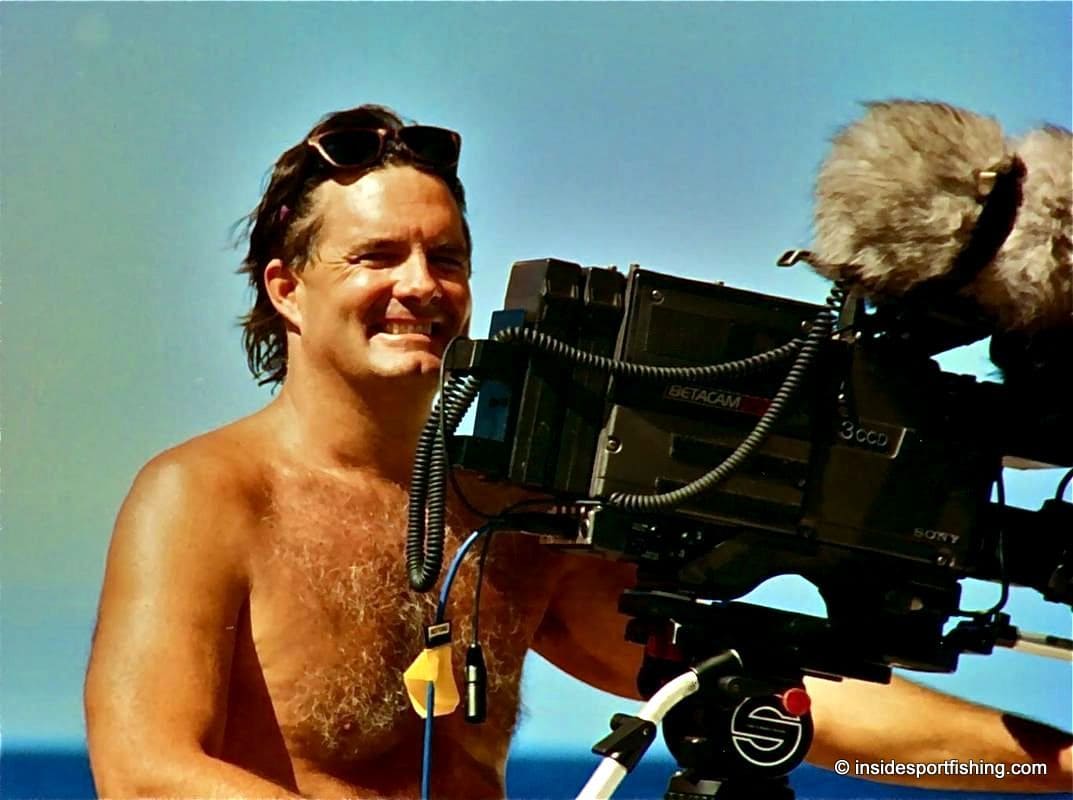 Finished my deck on Friday. Got it into a few potential investor's hands over the weekend, and by Monday had 3 out of the 10 available memberships spoken for at $160K each. The revenue projections and film comparable services by NASH, along with the business plan and pitch deck templates were instrumental in presenting the project in such a way that financially minded potential investors could understand the movie business, the market and how my project could possibly give them a substantial ROI.

Melissa was amazing throughout the entire process. Always there to answer any questions. Couldn't have done it without you guys. Can't thank you enough. Best money I've ever spent.
- Michael F, Executive Producer, Inside Sportfishing (Gold + Financials Bundle)
FilmProposals Tools and Templates