There are thousands of film festivals worldwide catering to every niche, such as Horror Film Festivals, short film festivals, documentary film festivals and of course, independent film festivals. These festivals are a great way to get your finished film out to the public. Please promote your Film Festival on FilmProposals and create your FREE Film Festival page on our site.
Annual Film Festivals Highlights
Sundance Film Festival
January
Submissions open August
Tribeca Film Festival
April/ May
Submissions open September
Cannes Film Festival
May
Registration opens October
Toronto International Film Festival
September
Venice Film Festival
September
Ft.Lauderdale International Film Festival Short Contest
October/ November
See more Film Festivals
1000 Ways to Finance Your Movie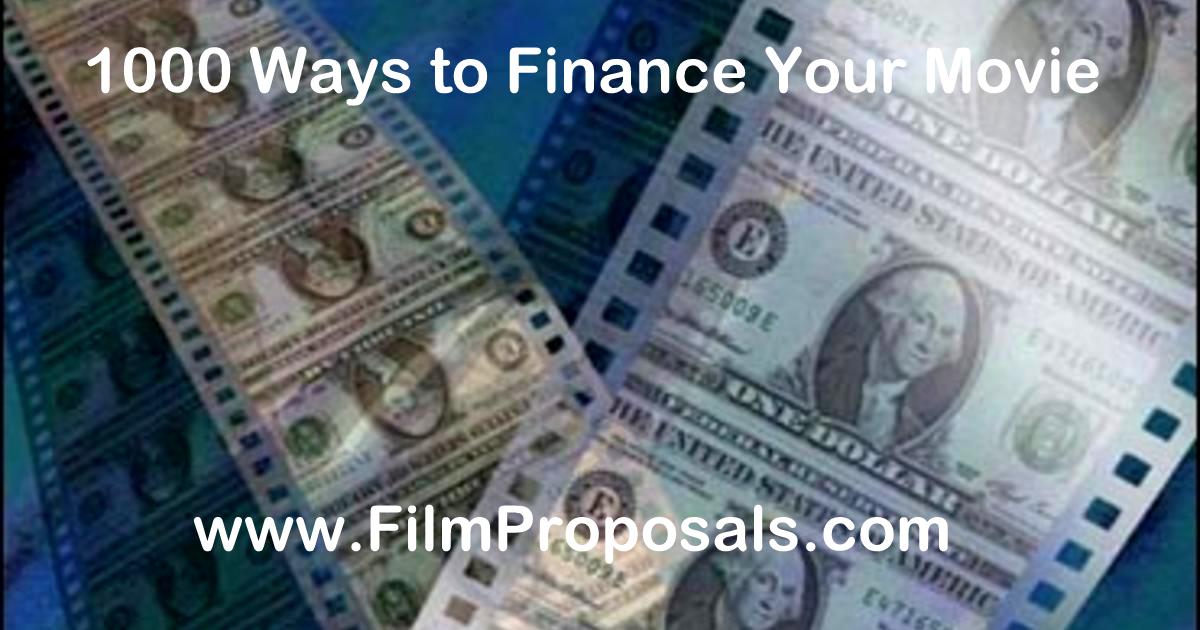 Post Your Film Festival
Tell us about your Film Festival and get your own page on FilmProposals.com
Worldwide Film Festivals
More Worldwide Film Festivals

Make sure to check our Latest News for additional Film Festivals and reminders about Call for Entries and Submissions Deadlines.
Start Your Financing in Five Minutes - 2020 is YOUR Year

Fast Track Your Film Financing Today!
Bronze
Regular Price $137, Save $38
Full Bronze Package
Regular Price $214, Save $75
Full Silver Package
Regular Price $683, Save $184
Testimonials
Check out some of our Filmmaker Reviews
Just want to thank you for your materials and help over the past year. I could not have raised the $1.5 million or made this film without the materials you provided -- and for $99? The bargain of my career!

This is perfect! I have potential investors but I had no idea how to prepare a professional investment package to present to them. (I'm an artiste', not a business person. :) ) The information is clear and easy to understand, and Melissa is very prompt in answering emails.

Hi Melissa! I purchased Package #3 a couple of days ago, and I feel like I'm taking a crash course in film financing. So far, what I've read and learned has been invaluable. Thank you!
FilmProposals Tools and Templates