Prize Money to Make a Movie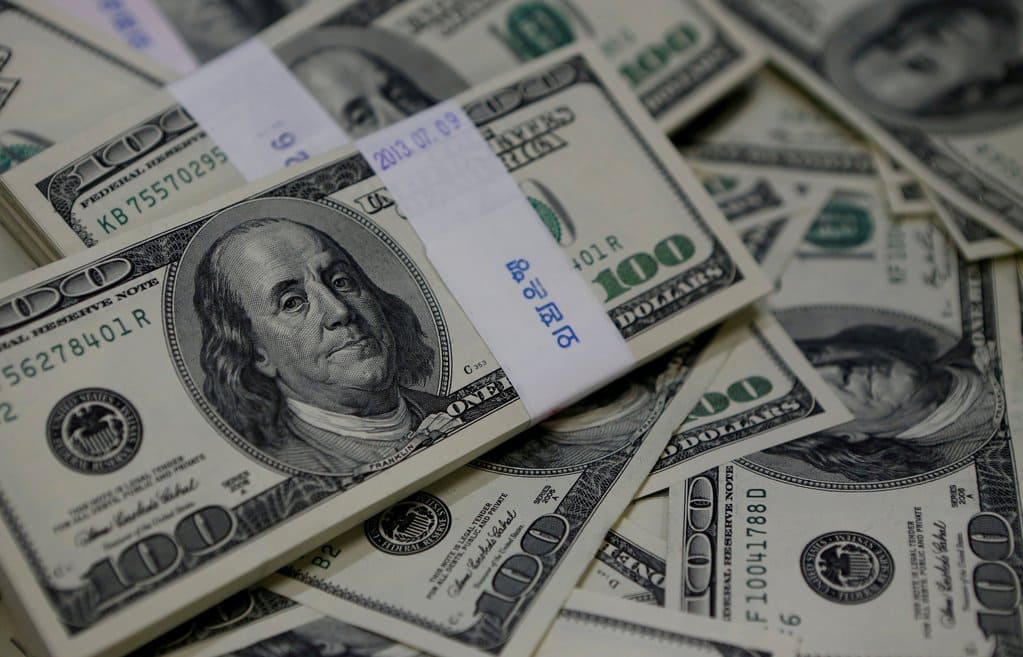 Film financing contests with money as the prize are a great way to get money to make a movie. Several great advantages of film funding with prize money are:
The money does not have to be paid back to any investors
Winning a contest is great, free publicity by the prize company
Winning a contest, whether for best screenplay, best trailer, etc is a sure sign your movie has potential at the box office and a built-in audience, all factors that will lead to film success.
---
Money to Make a Movie
Contests and prize money are a great way to secure money to make a movie. Here are some film contests sponsored by film financing companies - and don't forget to check which Film Festivals offer money to make a movie as their prize.
The Industry Insider Screenwriting Contest - Quarterly contest with over $15,000 in Prize Money, meetings with Hollywood moguls, a free copy of Final Draft Screenwriting Software, Development Notes, a 12-week Story Specialists mentoring program, accommodations at the Chateau Marmont and tons more
Post your Prize Money to Make a Movie
Tell us about your Film Contest and get your own page on FilmProposals.com
Film and Screenwriting Prizes Available
More Film and Screenwriting Prizes

Casting for Documentary Film Maker Competition
My name is Jocelyn Schutte and I'm a casting associate with Go Go Luckey Entertainment in Los Angeles. We're producing a new competition show for documentary …
SeeFlik Movie Competition
SeeFlik is a platform for Independent filmmakers to put their films in front of the eyes of industry decision makers and millions of fans of the Independent …
Hollywood Screenplay Competition - Winning Script Makes a Movie
The Hollywood Screenplay Competition is now accepting submissions for its 2012 screenwriting competition, where the winning script will be optioned and …
Verizon $500 Field Testers Challenge Sweepstakes
Verizon is hosting the Field Testers Challenge video contest starring Verizon's lightning-fast 4G LTE network. You could win $500 just for sharing your …
Win up to $10,000-Make a video about Verizon 4G LTE
Last Chance! Make a video about Verizon 4G LTE for a chance to win up to $10,000! Verizon's Field Testers Challenge video contest is awarding $35,000 in …
New York International Latino Film Festival - Win 15,000
The HBO/NYILFF Short Film Competition is on! Enter your short film script & win 15K to shoot & edit it plus HBO mentorship throughout. Then premiere @ …
Driveway Impressions Online Video Contest $1750 Cash Prizes
Driveway Impressions Franchising LLC is holding an online video contest for all those 18+, to find the most creative, unique, entertaining, engaging, and …
NeilMed Film Contest $10,000 Prize Money to Make a Movie
NeilMed Pharmaceuticals is hosting two film contests. Each one will have a grand prize of $5000USD and you may participate in both. In addition, the first …
Nokia Push N8 -Call for Entries-Money to Make a Movie
Push began in September 2009 by asking hackers and modders what they could dream to do with the Nokia N900. Hundreds of entries later, five submissions …
Emerging Screenwriters 2010 Screenplay Competition
The 2010 Emerging Screenwriters Screenplay Competition is OPEN FOR ENTRIES! And the prizes include all the TOOLS you need to change your career forever! …
Up to $13,000 in Money to Make your Movie - Create the Next Diesel Campaign
Diesel is inviting you to join them in creating their next campaign as a continuation of the "Be Stupid" attitude and experience. In this competition, …
Up to $15,000 in Money to Make your Movie - Create the Next Crocs Video and Print Campaign
For this $15,000 video and print ad competition, Crocs is looking to produce a series of fun and memorable promotional materials that showcase its new …
Go Social Movie Competition - £500 prize Money to Make a Movie
We're looking for a talented film maker in our Go Social Movie Competition that has a £500 prize. This is the first year we are running it, but we're …
TMZ on TV Video Ad Contest: $15,000 in total prizes
In their new video ad campaign, wildly popular celeb news channel TMZ on TV is handing over the camera to you, the filmmaker, to create a 12 or 27 second …
Summer Shorts 2010 by StudentFilmmakers.com
Open to ALL Filmmakers, Videomakers, and Animators of all levels around the world. Free to Enter. There is no entry fee.. All genres and multiple submissions …
Lefty's Left Handed Short Video Contest - $1,000 Prize
Short Video Contest, 1st Prize $1,000, Five $100 Honorable Mention Awards. To celebrate International Left-Handers' Day (August 13), Lefty's San Francisco …
8TH ANNUAL iP SHORT FILM COMPETITION
indieProducer presents a Short Film Contest that could change the course of your career! At iP we strive to offer our members opportunities to gain recognition, …
Up to $30,000 in Money to Make your Movie - Create the Next Pepto Bismol Commercial
You are challenged to create a series of four or more 15 second long commercials expressing how Pepto-Bismol allows you to "eat, drink and be covered" …
Script Savvy Monthly Contest - over $1,500 in cash prizes every month
MARCH CONTEST WINNER RECEIVES THE FOLLOWING PRIZES: -$700 CASH prize. -a FREE listing on InkTip and the following additional Inktip prizes: -an …
Ford and Filmaka Content 10K Prize
Ford and Filmaka are looking for directors in 16 US cities to shoot short films about those cities and the Fiesta, the most anticipated new car of the …
$5,000 Cash Prize for The Most Viable Screenplay Contest at NextTV
Deadline for submission - April 10, 2010. Screenplays, Pilots, Plays, Short Stories, Articles, Idea Summaries and more...The New PRODUCER'S CHOICE AWARD, …
NexTv Winners Announced - WRITING & PITCH COMPETITION BEGINS
You bring WRITTEN content or IDEAS that are truly viable (Features, TV Pilots, Stage Plays, Short Stories, Articles, Written Pitches/Concept Summaries, …
NexTv Writers Competition Call for Entries
The NexTv Writers' Competition call for submissions begins on November 5, 2009. Part of the "Content for Television" Competition. Can your WRITTEN work …
---
Money to Make a Movie from Film Festivals
BIGSTAR Online Film Festival $50,000 Cash Prize
Going Green Film Festival - Two thousand dollar prize
---
Join the Film Investor Forum and tell us how you raised money to make a movie! Any posts requesting money to make a movie will be automatically deleted - this is a place to share how you raised film financing. Please see the Film Pitch and Showcase pages for film funding requests.
Like FilmProposals?
Please Tell a Friend

Back to Film Investors from Money to Make a Movie
Back to Film Proposals and Financing home
---

Film Financial Projections Template
Show film investors why they should fund your movie with our Financial Template. Analyze your film, movie production costs and add financials directly into your Business Plan for Independent Film.
Business Plan Template for Independent Film
Our Business Plan Template is fully formatted with eight chapters and twenty three pages of sample text. Easily use this business plan example and customize it to your project.
Independent Film Proposal and Financing Manual
Learn how to write a business plan, the definition of a business plan and creative ways to finance your film. Pair this Manual with our Financial Template and Business Plan Template for the ultimate Movie Making package.
The business plan info really opened my eyes to how a lot of this business is so dependent on a sound business plan... and that creativity does not have to be compromised.
Free Film Downloads and Samples
Many free film tools and samples exist across the internet and here is a great starter list for the Independent Filmmaker.
Indie Film Distributors
Indie film distributors look for one thing only when they evaluate Indie Films - "Will this film be profitable for us?"
How to Make a Movie
Our 15 minute program provides you the basics on How to Make a Movie. We've condensed the nuts and bolts for you and provided some of the best material on how to make your first film.
Online Film School
Online Film School is one of the easiest and least expensive ways to learn the basics of film making. As a film maker, you have numerous education options. Make sure to get the Online Film School facts.
Film Grants
The huge advantage to film grants is you do not have to reimburse the funds, unlike investors, who require their money back, plus a return on their investment.
Showcase Your Indie Film
Join our Independent Film Showcase and develop an online presence for your film in a few minutes - for FREE!!! Show the world your Independent Film and impress potential investors with more than just your logline.
Recommended Film Financing and Business Plan Guides
See FilmProposals top picks for Business Plan Books for Film. Film Funding and Financing, Low Budget, Business Plans and Budgets. See the best books on the market today, written by leading experts.
Best Independent Film Websites
FilmProposals top picks for the best Film Websites and Resources to help you find Investors for your Independent Movie, Film Financing Companies and Independent Film Funding.