Many free film tools and samples exist across the internet and here is a great starter list of free budgets, guides, books and more for the Independent Filmmaker. Grab your Film Making Action Guide, Production Directory, Film Festival Report, Film Business Plan Checklist, Cash Flow Report, Movie Budgets, Film Investment Memorandum and more today!
Film Industry Contracts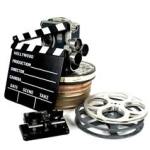 John Cones, one of the world's most respected entertainment attorneys, offers many free and PAID forms, examples, contracts and more. Yes, you will have to pay for some of them, but Mr. Cones is an attorney - do you really want freebie legal documents as opposed to those created by a film financing attorney?
Dependent Films
Dependent Films has a great selection of free downloads, such as Script Breakdowns, Budgets, Call Sheets, Production Sheets, and many more.
588 Free Film Contracts and Forms
Huge list of links to downloadable forms, contracts, agreements, deal memos and more. Many are outdated, but still some gems in there.
Filmmaking Stuff
Sign up for the Filmmaking Stuff newsletter and instantly download a free Film Making Action Guide and mini filmmaking course.

Film Business Plan Checklist
Sign up for the FilmProposals newsletter and get Free Film Business Plan Review checklist.
Free Film Producer's Handbook
Sign up for the newsletter and get this huge 170-page handbook with tons of free contracts and information.
Crowdfunding Field Guide from Indiegogo
The original guide to successful crowdfunding
Free Sample Movie Budgets
Great page of sample budgets and production forms. Some might be difficult to navigate without also buying the associated the books.
Film Budgeting Tips and Downloads
Another great free sample movie budget.
More Free Film Resources:
www.filmmakeriq.com/2009/04/588-free-film-contracts-and-forms/