Film funding options go much further than just Film Investors. Most movies are financed via multiple sources, and not all are cash transactions or investing (hard money). Alternative film funding investments include soft money, deferred payment, profit participation, product placement, cross-promotion and multiple other ways to decrease a film's negative costs.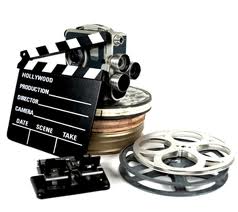 Usually all financing can be categorized as either soft- or hard money. Soft money is financing where the investment is not made on the basis of the projects possibility to generate profit, and therefore the need for recoupment is not that big. Soft money comes in one form as subsidies (grants, soft loans..) - from regional sources that support local content, such as various film funds. The other version of soft money is all types of tax credits, which vary by US State.
There are also tax credits available in Puerto Rico, South Africa and newly launched Abu Dhabi, where the producer is offered a tax rebate on the production budget (or their spend in the region). The exchange rate is also an important factor, right now many productions are placed on Iceland due to their low currency and tax credit. Information on international subsidies and Tax Credit are published in the yearly Marche du film Funds book and can be found at most city/state websites.
Hard money, on the other hand, are all types of investments that have some sort of claim attached; Part of the profits for co-producers and/or equity investors – or interest if it's a matter of a loan and/or venture capital investment with an exit tied to a recoupment plan.
In other words, any investment made on a commercial basis. Even Minimum Guarantees (MG:s) - and advances from a sales agents and distributors can be "hard money", if the producers are liable to repay the received money (if revenue shouldn't cover the MG). The same goes for pre-sales of distribution rights, since it will affect the future sales. Some MG:s from distributors are even formed as equity, where the distributors take part in profits from all revenues until the MG is recouped.
Deferred Payment and Profit Participation
The need for financing is of course based on the budget, so if there is a possibility to lower any cost by allowing cast, crew and subcontractors (camera rentals, post production services, transportation, etc.), to invest part of their fees in the movie, in exchange for a larger deferred payment and/or some sort of profit participation, a large part of financing can be solved this way. This is why deferred payment and profit participation is one of the most likely sources of financing, at least for new producers.
Product Placement and Cross-Promotion
Product placement, the right for a company to present their products in a movie or TV-show, can account for a substantial part of the financing of many projects. Either through cash compensation or by companies offers their products and services (or good discounts) in exchange for the exposure. Cross promotion, on the other hand, is when a company pays for the right to use or associate with a specific move brand in the marketing, like when a fast food chain offers special meals with action figures.
Back to Top of Film Funding Options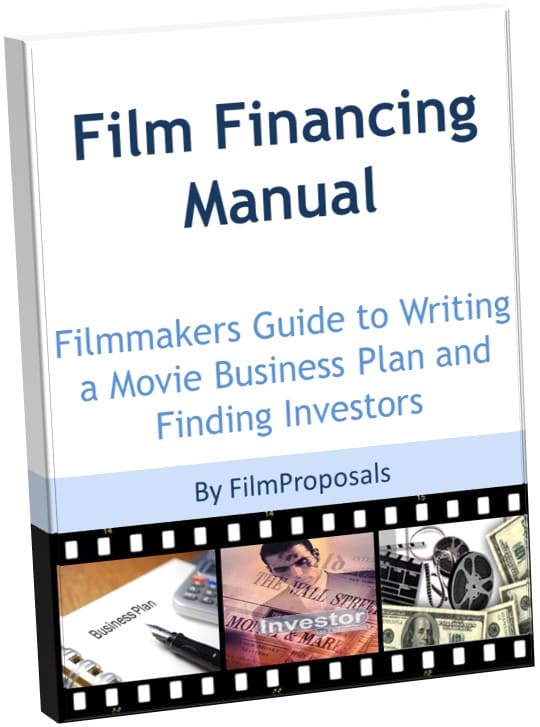 Independent Film Financing Plan Package
Do you know how to incorporate the various film funding options in your Businss Plan and other investment documents? Are you ready to create your Independent Film Financing Plan? Get a huge advantage over other Independent Filmmakers with our Movie Investor Package:
Back to Top of Film Funding Options
About the Author
Tomas Amlöv has been active in the film industry for 15 years – and part of the Cannes producers Network the last two of them.
Starting out as and producer/editor of commercials and corporate videos, Tomas soon moved on to shorts and TV-dramas. His films have been granted financial support from Scan in avian broadcasters and distributors as well as international sales agents - and equity funds like Film I Väst, Nordisk Film and TV fund. He has also received grants from the Swedish Film Institute.
Tomas first feature film; Swedish action adventure, "Skills", premiered at the American Film Market 2010. To date, "Skills" has been sold to 18 countries internationally (very good for a Swedish language film). Among other projects, Tomas has also produced the Swedish short "The Other Side", that won the Swedish short film award in 2003 and was nominated for competition in Lucarno. Tomas started his career in the computer industry, where he founded several web production companies. In the late 1990's, Tomas switched fields to the film industry. Today his production company Timelock Film AB is doing well with over eight projects in various states of development.
Tomas also writes continues articles on pitching, film financing, negotiating tactics, marketing strategies - and many other related topics for the Swedish site Filmcafe.se. More Info: Tomas Amlöv
2020 is YOUR Year - Make Your Movie


FilmProposals Financing Packages
Bronze
Regular Price $137, Save $38
Full Bronze Package
Regular Price $214, Save $75
Gold

Full Silver Package
Regular Price $564, Save $175
Testimonials
Check out some of our Filmmaker Reviews
Just want to thank you for your materials and help over the past year. I could not have raised the $1.5 million or made this film without the materials you provided -- and for $99? The bargain of my career!

This is perfect! I have potential investors but I had no idea how to prepare a professional investment package to present to them. (I'm an artiste', not a business person. :) ) The information is clear and easy to understand, and Melissa is very prompt in answering emails.

Hi Melissa! I purchased Package #3 a couple of days ago, and I feel like I'm taking a crash course in film financing. So far, what I've read and learned has been invaluable. Thank you!