This page has been moved. Please see:
https://www.filmproposals.com/film-private-placement-memorandum.html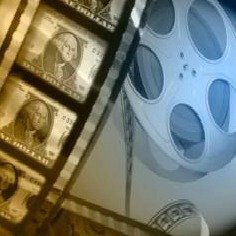 Learning the contents of a film private placement memorandum is easier than you may think. Now that you know what a PPM is, and how it can help you raise money from Film Investors, let's look at the contents of a Film PPM. There are 10 sections that make up your independent film PPM.
Summary of the Offering
Movie and Industry
Terms of the Offering and Securities Being Offered
Estimated Use of Proceeds
Security Ownership of Management and Certain Security Holders
Interests of Management and Others in Transactions
Compensation of Management, Key Personnel
Plan of Distribution of Units
Financial Information
Litigation, Legal Matters
The first section of the document, Summary of the Offering, is the most comprehensive and represents the first impression you have on film investors. It is where you first outline your Company, Film and Financial details.
The following represents a list of all of the details that make up the Summary of the Offering.
(1) Summary of the Offering
Company Details
Name of offering entity (LP, LLC or corporation)
Contact Information
Address
Phone Number and Fax Number
Email Address
State in which entity is formed (or to be formed)
If already formed, date of formation
If not formed, will it be formed before or after start of offering
Purpose of Offering Entity
For most of you, the production of a feature film
Film Details
Name of Film
If using a working title, you should specify this
Screenplay Writer(s)
Director
Producer(s) - include Executive Producers as well
Any Cast attached
Financial Details
Size of Unit
($ per unit, interest or share)
Number of units to be sold
Size of total offering
Size of minimum investment
Payback %'s to investors (if applicable)
Any interest payable to investors (if applicable)
Is the offer available to non-accredited investors?
Impound or non-impound
(money escrowed until certain level of investment reached)
Commissions and/or Fees (due diligence fees and finders fees)
A list of any selling brokers
Is there a selling agreement with a broker?
States, Countries where Units are offered
Name of Manager(s) and position(s)
If Manager is an entity, the Owner and operator of Manager
Resumes for people mentioned above
If this is an existing entity, divulge any info on prior projects related to the offering
Businesses, financial data, copy of all governing documents
Identity of any predecessor entities and some summary information regarding how much money has been raised and how the proceeds were used.
If the offering entity already exists, do they have any financial statements?
If the manager of the offering entity is an entity itself, are there any financial statements for it?
Conclusion
Although this is just the first section of the PPM, if you can answer the majority of these questions, then chances are, you are ready to put together a meaningful business proposal for your film. If you aren't sure about these questions, or are on the fence about certain answers, then you are simply NOT ready to approach investors about your film. You may have a screenplay you believe in, but you do not yet have a clear financial plan. Nor will you be able to respond intelligently to a savvy investor who will ask you these questions.
Do not despair, answers to your questions are out there. Or, if you know the answer and are just on the fence about one of the questions, there are people willing to share their experiences and knowledge with you. However, they are not lining up to come to you.
If you are making an independent film, it is time to get in that mindset – which means YOU need to make it happen. Seek these answers and experienced producers out. And never get discouraged by a cold shoulder or a negative response. All it takes is one positive response.
---
This is Part 2 of the FilmProposals PPM Series:
More from FilmProposals:
Back to Top Contents of Film Private Placement Memorandum