Recent legislative changes make it more important than ever for film makers to know for sure, what is an accredited investor? The Securities and Exchange Commission recently eliminated the prohibition against general solicitation and general advertising in certain securities offerings. Companies are now permitted to use general solicitation and general advertising to offer securities under Rule 506 of Regulation D of the Securities Act and Rule 144A of the Securities Act. More info: JOBS Act and Film Financing
You have your script, director and are ready to make your movie. You even took the appropriate steps to create a Private Placement Memorandum (PPM), and are ready to publicly advertise your offering to accredited investors. Who are they?
In summary, an accredited investor makes $200,000 per year or has a net worth of $1 million. The new rule permitting general solicitation of Rule 506 private placements includes a requirement that the issuer (that's you, the filmmaker) "take reasonable steps to verify" all purchasers are Accredited Investors. So, what is an accredited investor and how do you take these 'reasonable' steps in order to satisfy the SEC?
The first thing to know is that self-certification is not deemed reasonable. You may not just take someone's word that they meet the legal guidelines qualifying them as an accredited investor.
If you can't just take someone's word for it, what are reasonable steps you may take to verify an investor?
Some of those steps could include:
Pay stubs
Recent income tax returns/reporting forms
Doing a broker check on the FINRA site to verify status
Bank/Brokerage statements
Credit reports
There are going to be some investors that do not want to share this information with you. If this is the case, there are other options. You can obtain written confirmation from one of the following:
A registered broker dealer
SEC registered investment adviser
Licensed attorney
Certified public accountant
Your Idea on the Big Screen
Are you putting your film together and need help with your proposal and the details of fundraising and working with accredited investors? Whether you just need a gentle nudge or a giant push, check out one of FilmProposals Business Plan Services today!
How to Work with Film Investors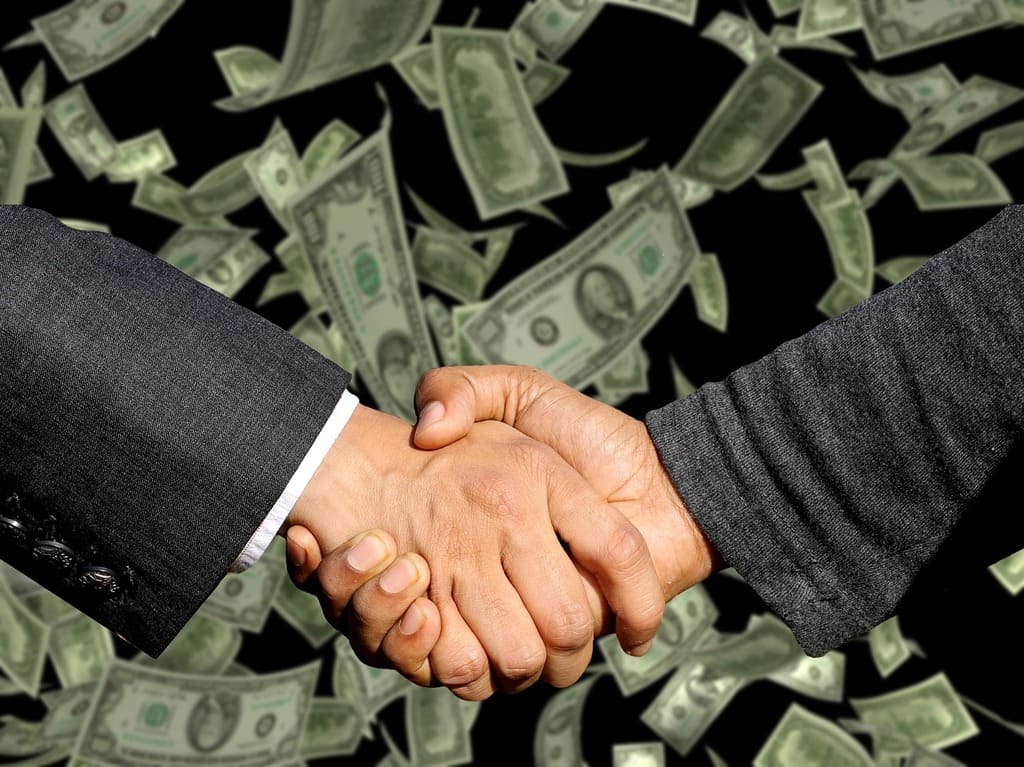 Film Investor Guide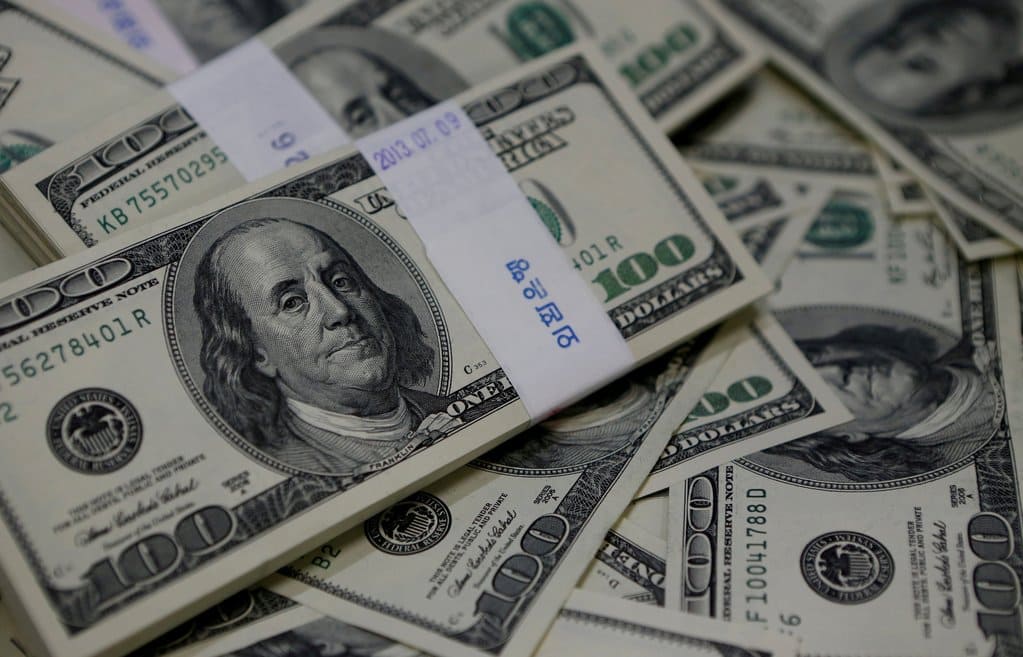 All New 2021 Financing Packages (Bundles & Toolkits)
Film Financing Bundles - All the Templates + Professional Services & Legal Options for the Serious Filmmaker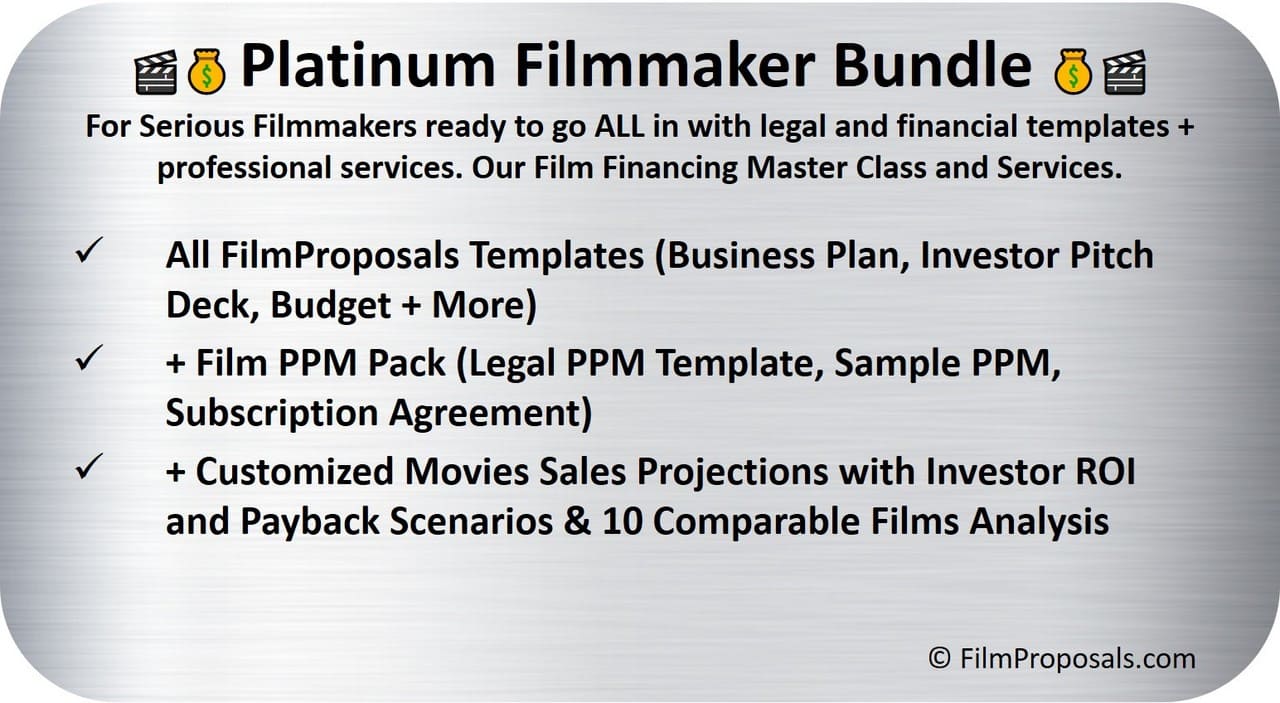 Full Gold Toolkit
+ Professional Sales Projections & Investor ROI
+ PPM (Private Placement Memorandum)
Regular Price $1301, Save $302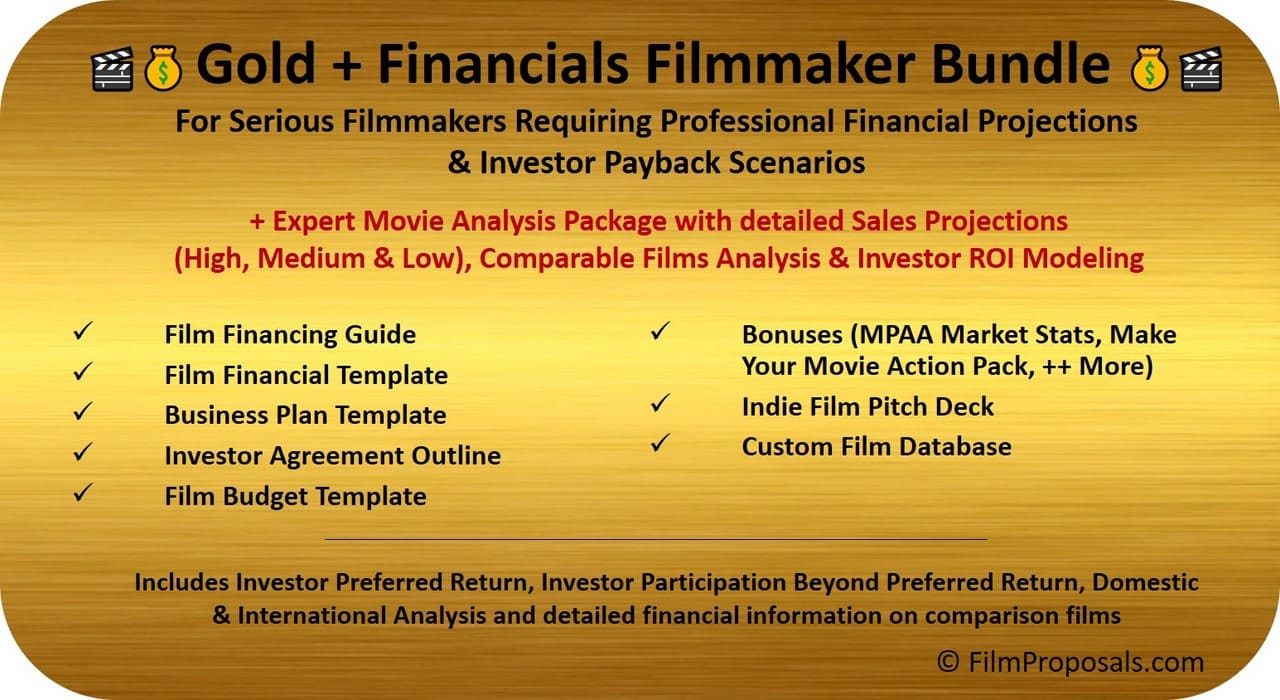 Full Gold Toolkit
+ Professional Sales Projections & Investor ROI
Regular Price $802, Save $203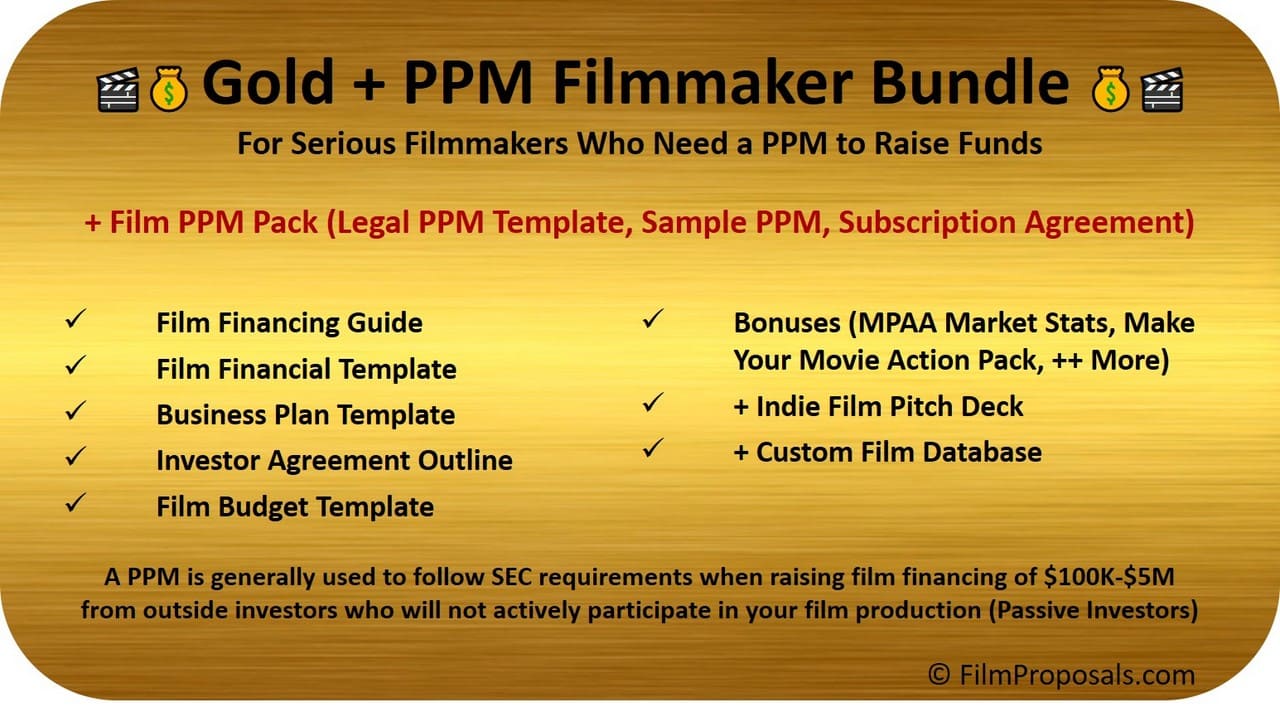 Full Gold Toolkit
+ PPM (Private Placement Memorandum)
Regular Price $802, Save $203
Film Financing Toolkits - Templates & Tools for the DIY Filmmaker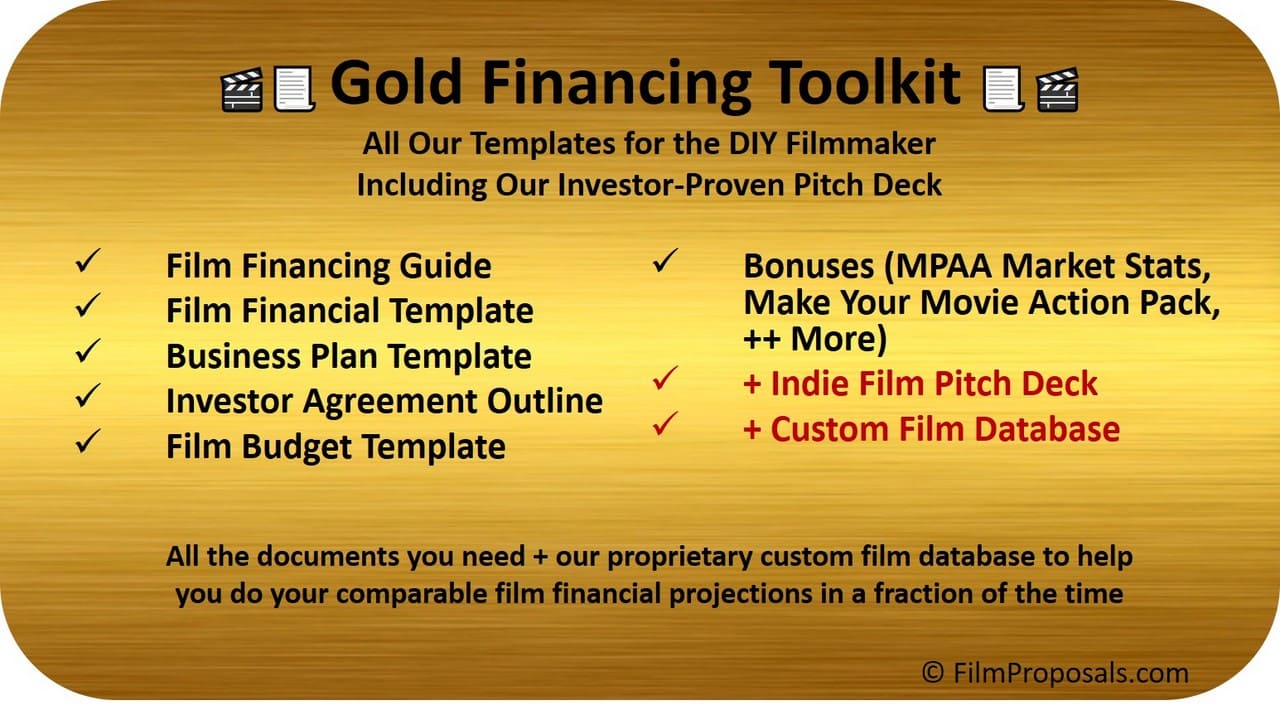 Full Silver Toolkit
+ Indie Film Pitch Deck Template
+ Custom Indie Film Database
Regular Price $303, Save $124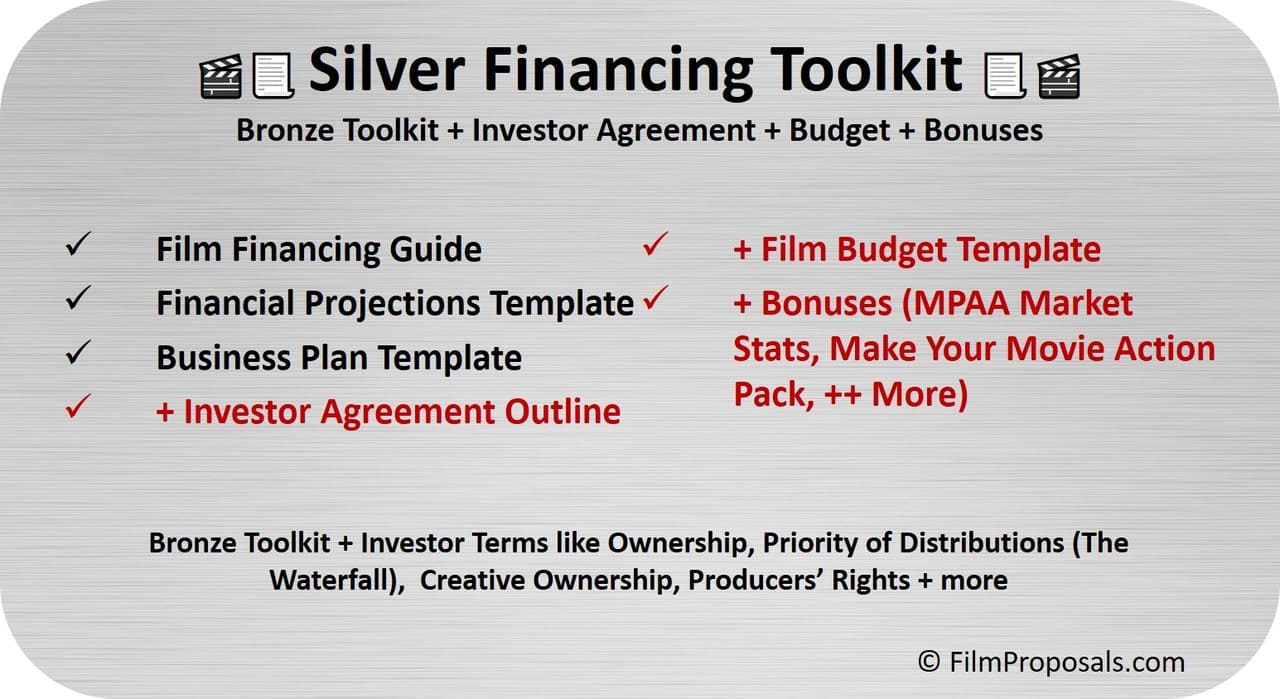 Full Bronze Toolkit
+ Investor Agreement Outline
+ Film Budget Template
+ Bonuses (MPAA Market Stats, Make Your Movie Action Pack, ++ More)
Regular Price $205, Save $76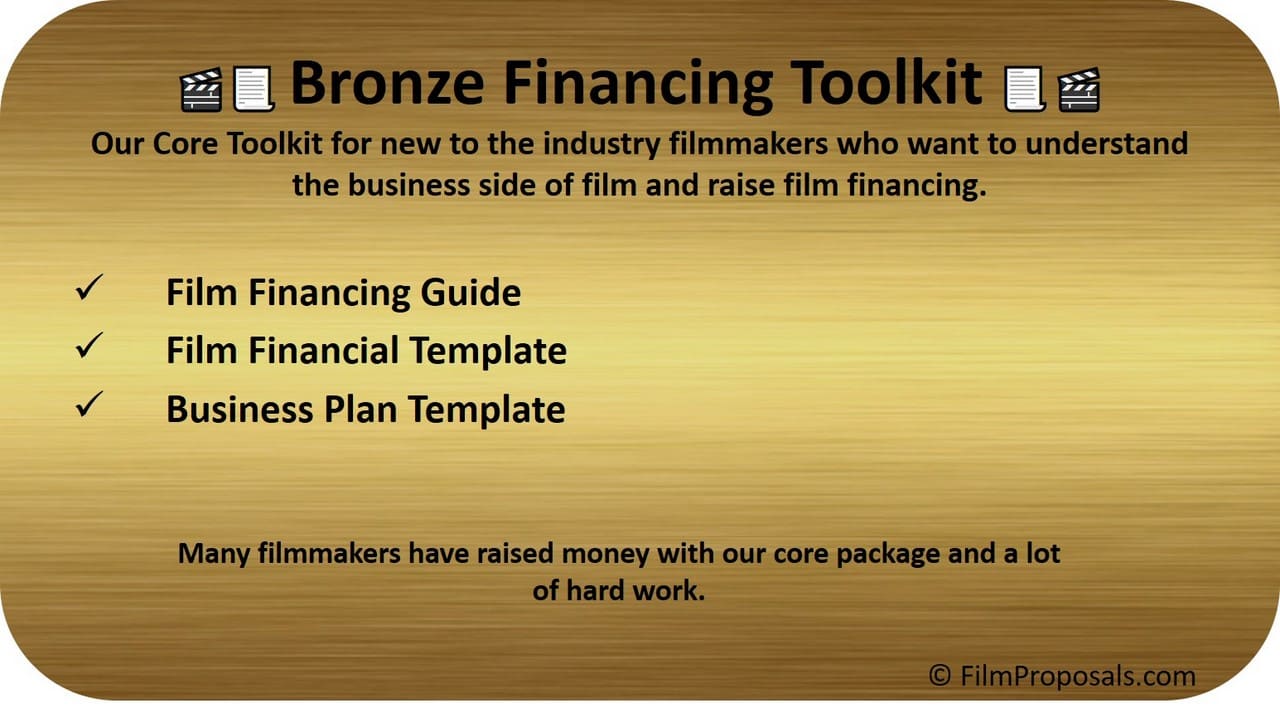 Film Financing Guide
Film Financial Projections Template
Business Plan Template
Regular Price $137, Save $38
Testimonials
Check out some of our Filmmaker Reviews
Just want to thank you for your materials and help over the past year. I could not have raised the $1.5 million or made this film without the materials you provided -- and for $99? The bargain of my career!

This is perfect! I have potential investors but I had no idea how to prepare a professional investment package to present to them. (I'm an artiste', not a business person. :) ) The information is clear and easy to understand, and Melissa is very prompt in answering emails.

Hi Melissa! I purchased Package #3 a couple of days ago, and I feel like I'm taking a crash course in film financing. So far, what I've read and learned has been invaluable. Thank you!
FilmProposals Tools and Templates