Reveal the Actual Budget and Hot Costs
When approaching an investor for more money, be sure to have all of your numbers thoroughly researched and presented. Investors will want to know where their money has gone and why you were not able to stay in budget, so be prepared to show them where every penny has gone.
The most professional way to do this is by sharing a summary of the production's Hot Costs, a comparison of each day's actual costs vs. budgeted costs. Be clear, factual and honest with your Hot Cost comparison. The Hot Costs may reveal there was an unexpected storm that knocked the power out and forced production to buy generators or a location dropped out and a set needed to be built as a replacement.
Have a New Budget and Top Sheet
Movie investors want to know how any additional investments will be allocated, so be prepared to share a new budget. This should be as detailed as possible and presented to the investor with a comparison Top Sheet.
The Top Sheet outlines what the initial budget was vs. what the new budget is. A summary should also accompany the new budget and comparison Top Sheet. The summary is a written outline explaining each cost (i.e. "$5,000 more than budgeted will go to the sound team as they will be bringing in additional foley artists."). More Info: Sample Film Budget Template Worksheet
Be Honest
If you are not honest with your investors, they will question what is happening with their money. The worst thing you can do is be dishonest. Your investors are business people and understand plans do not always work out as initially thought. It is always best to be thorough when explaining the situation and above all honest. It is better to be open and simply say, "If I don't have these extra funds, the movie cannot be finished."
Whether this is your first or tenth film, you will make mistakes and learn from them. Most independent filmmakers under-budget their productions, so do not be afraid to approach the investor. Your priority is to make a good film and the investor wants to see that happen. They are on your side and chances are a few more dollars wont break their banks. Remember to have your numbers prepared, present your new budget and be honest.
Back to Top of Ask Film Investors For More Money
How to Work with Film Investors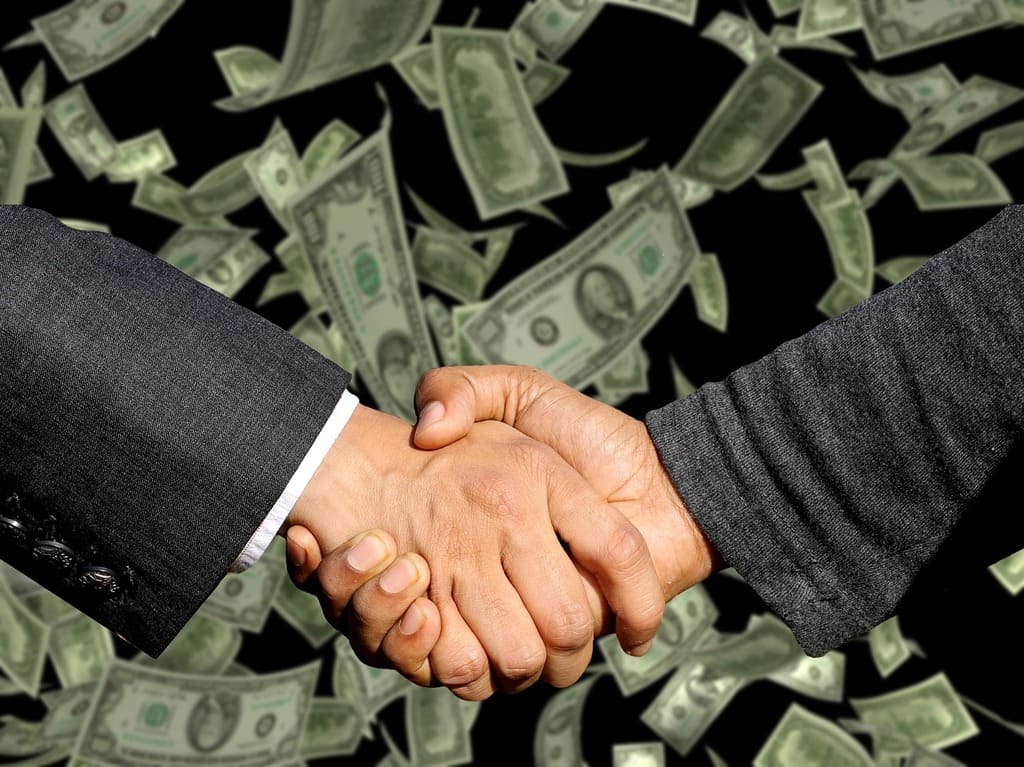 Film Investor Guide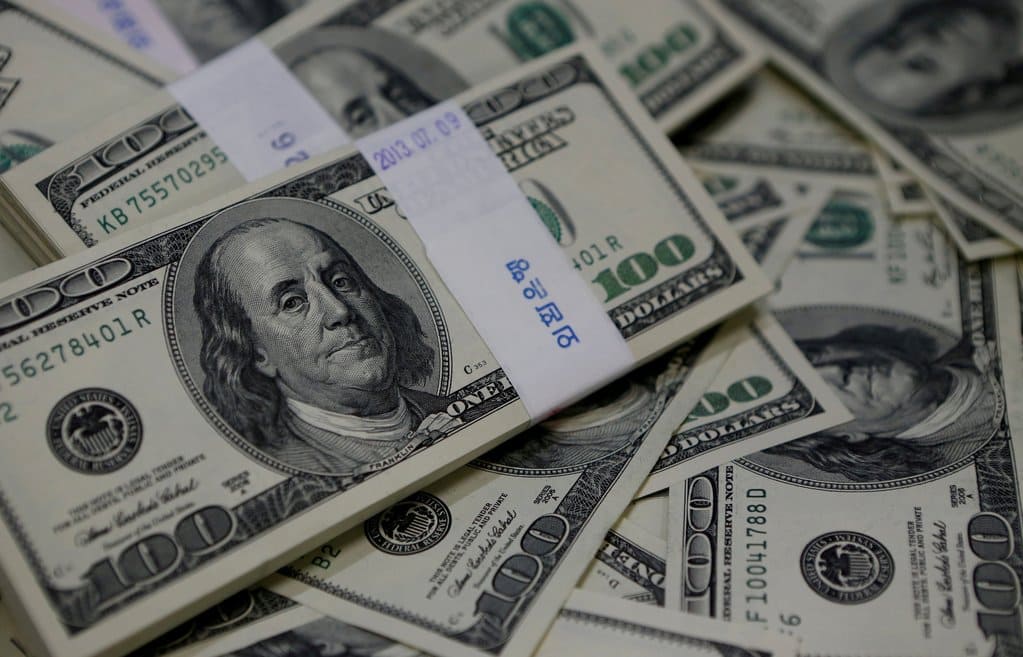 How to Make a Movie Mini Course
All New 2021 Financing Packages (Bundles & Toolkits)
Film Financing Bundles - All the Templates + Professional Services & Legal Options for the Serious Filmmaker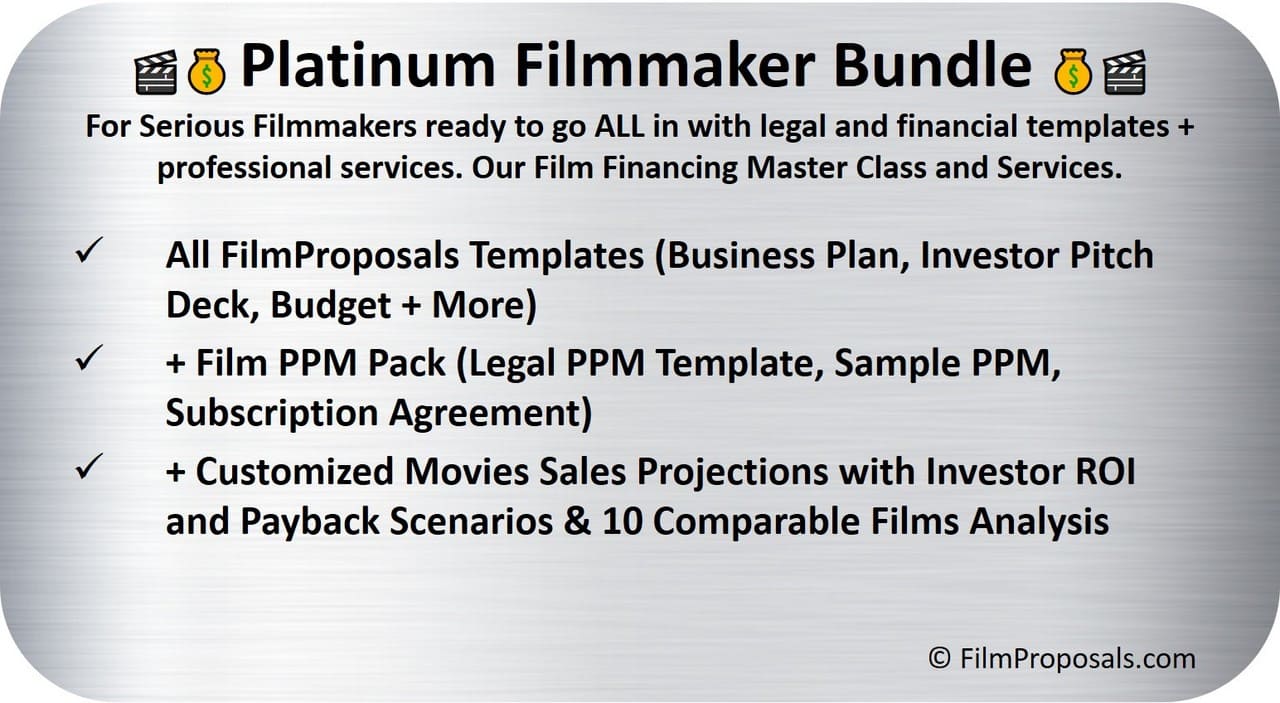 Full Gold Toolkit
+ Professional Sales Projections & Investor ROI
+ PPM (Private Placement Memorandum)
Regular Price $1301, Save $302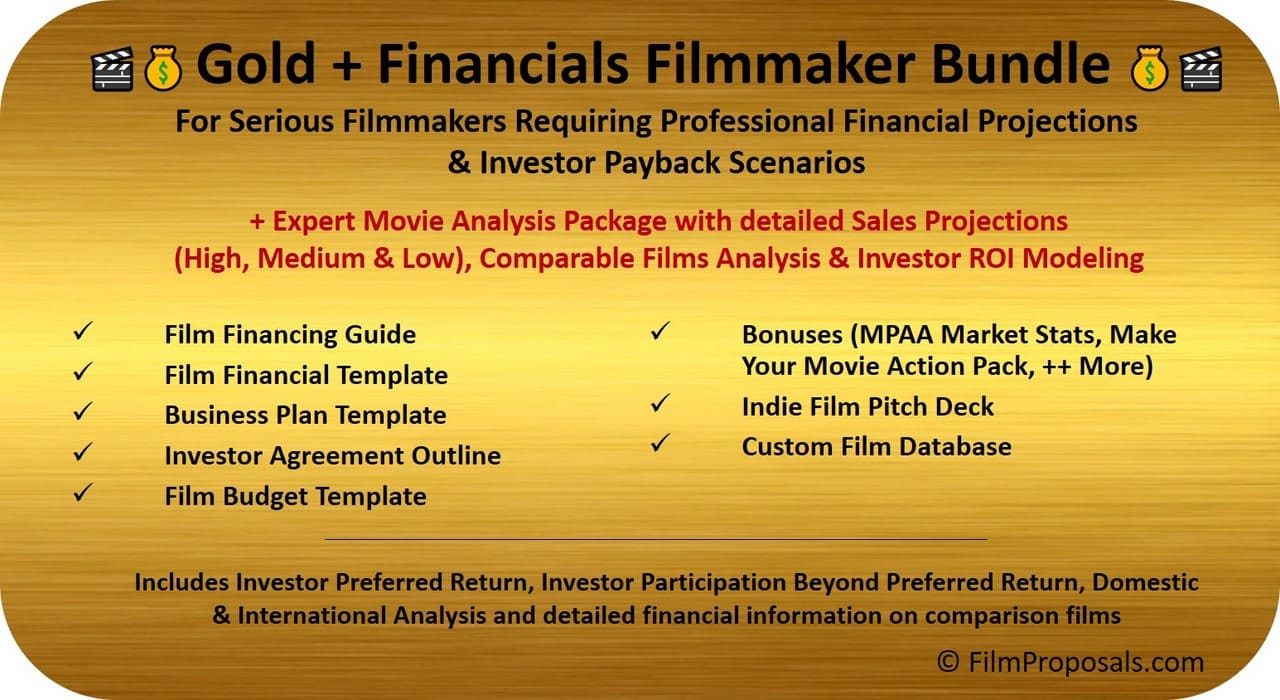 Full Gold Toolkit
+ Professional Sales Projections & Investor ROI
Regular Price $802, Save $203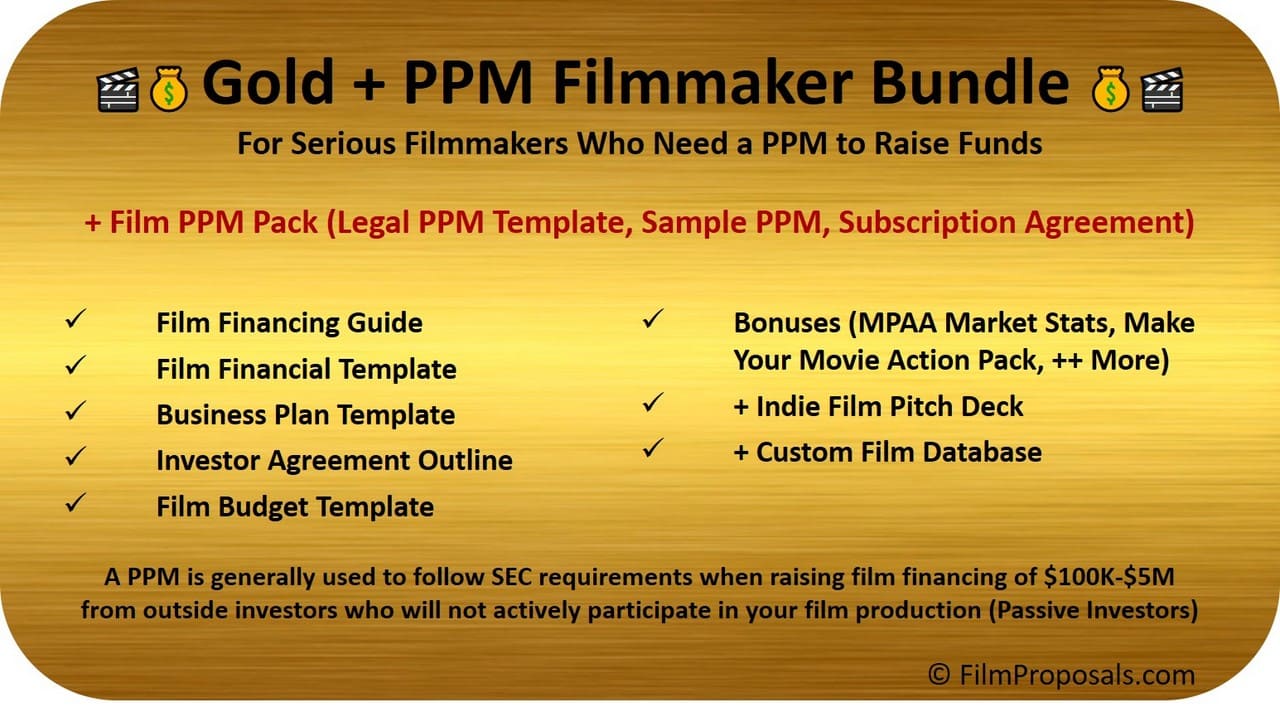 Full Gold Toolkit
+ PPM (Private Placement Memorandum)
Regular Price $802, Save $203
Film Financing Toolkits - Templates & Tools for the DIY Filmmaker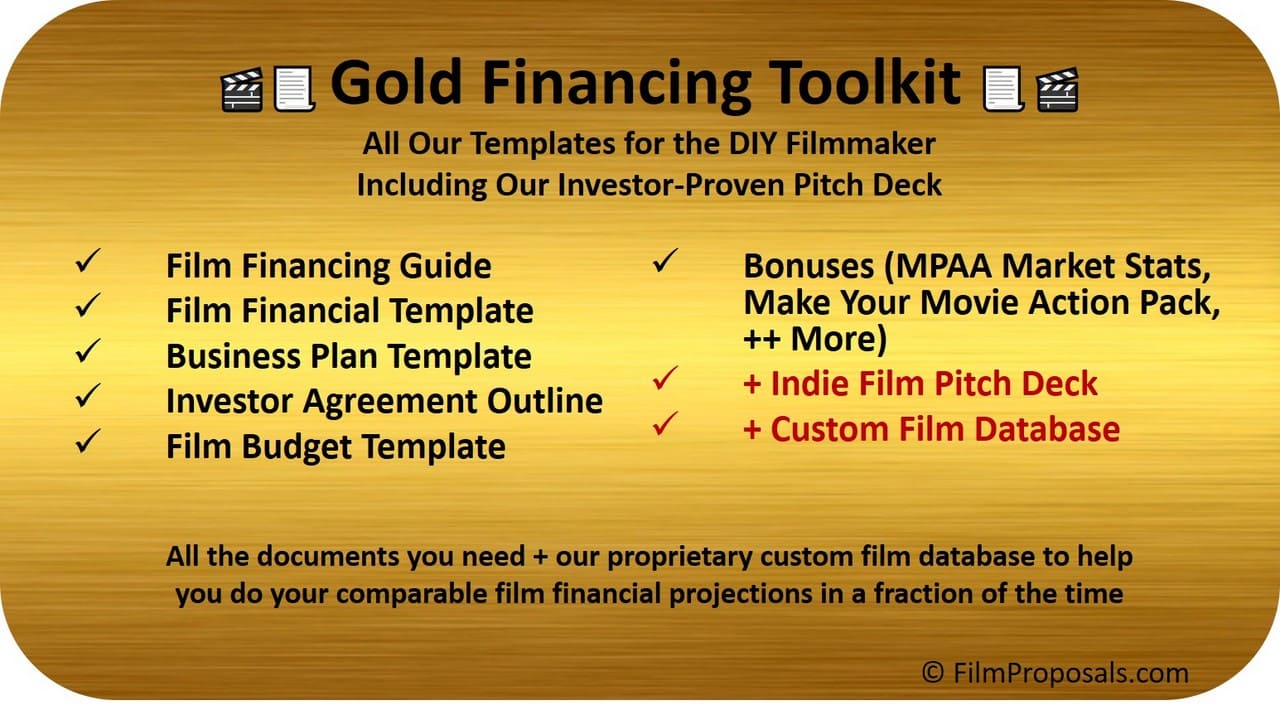 Full Silver Toolkit
+ Indie Film Pitch Deck Template
+ Custom Indie Film Database
Regular Price $303, Save $124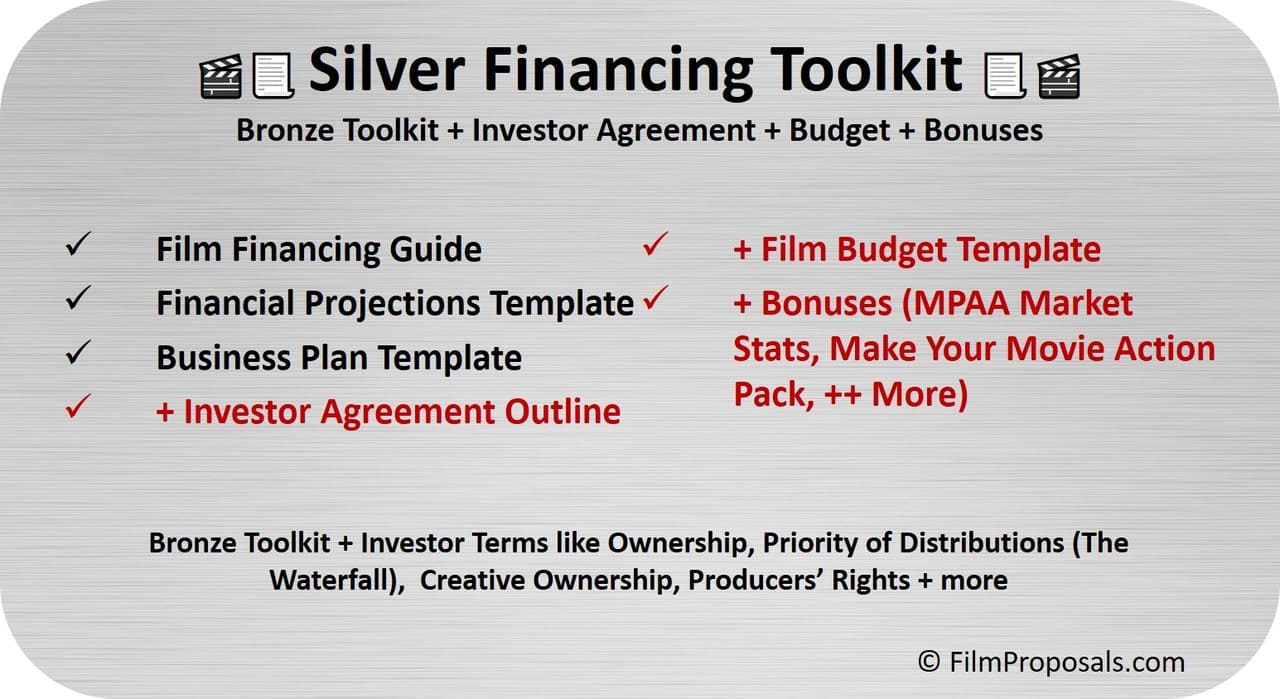 Full Bronze Toolkit
+ Investor Agreement Outline
+ Film Budget Template
+ Bonuses (MPAA Market Stats, Make Your Movie Action Pack, ++ More)
Regular Price $205, Save $76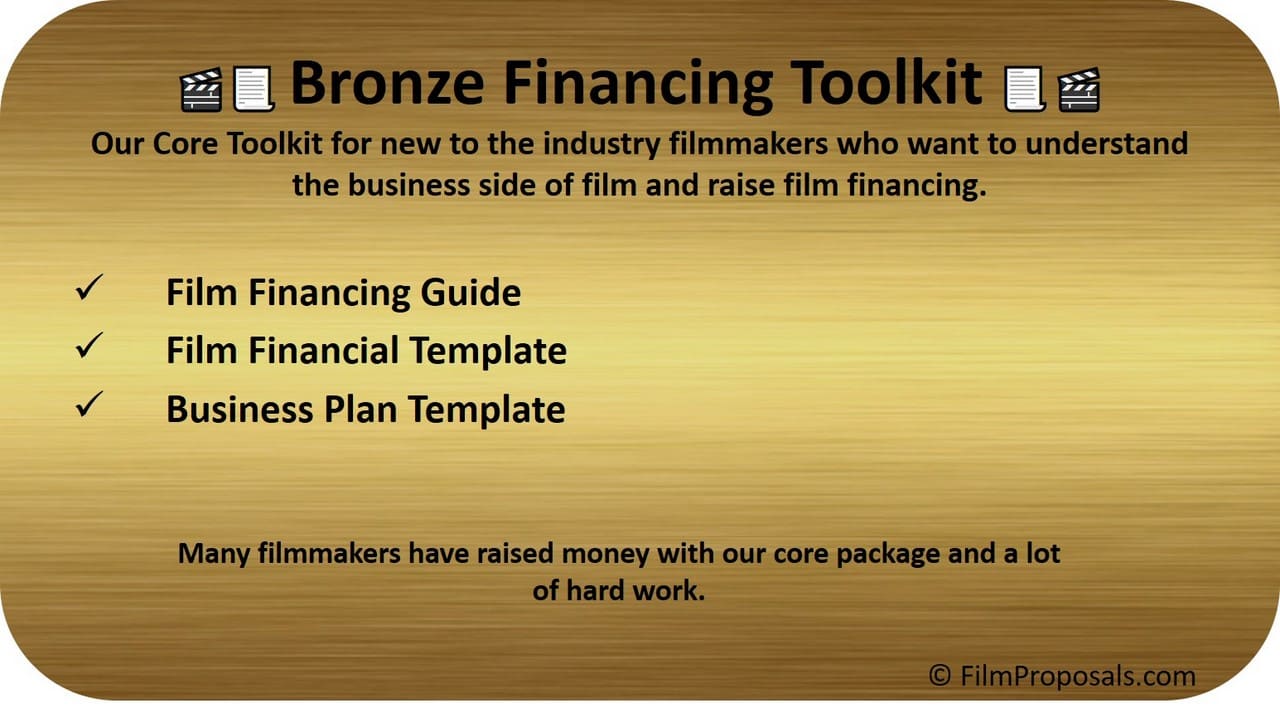 Film Financing Guide
Film Financial Projections Template
Business Plan Template
Regular Price $137, Save $38
Testimonials
Check out some of our Filmmaker Reviews
Just want to thank you for your materials and help over the past year. I could not have raised the $1.5 million or made this film without the materials you provided -- and for $99? The bargain of my career!

This is perfect! I have potential investors but I had no idea how to prepare a professional investment package to present to them. (I'm an artiste', not a business person. :) ) The information is clear and easy to understand, and Melissa is very prompt in answering emails.

Hi Melissa! I purchased Package #3 a couple of days ago, and I feel like I'm taking a crash course in film financing. So far, what I've read and learned has been invaluable. Thank you!
FilmProposals Tools and Templates