This page has been moved. Please see:
https://www.filmproposals.com/film-private-placement-memorandum.html
The next section of your PPM, following the Summary of the Offering, and Your Movie and the Film Industry, is the Terms of the Offering and Securities Being Offered. The final sections of your PPM detail the terms of the offering, as well as distribution of profits.
(3) Terms and Securities being Offered
Amount of Offering
How much money are you looking for? This is not necessarily your budget, as you may have a tax credit, equity already raised, loans or soft money commitments.
Price per Unit
How much is the minimum investment in the film?
Minimum # of Units
Just because you have a set budget doesn't mean you will raise the full amount. You need to be prepared for a situation where you take your project to market and you raise a percentage of what is needed. The minimum number of units refers to how many units you need to sell in order to start production. This is a good reason why you should know your budget inside and out.
If this is an existing entity, provide info on number of equity holders to date, as well as consideration paid for equity to date.
Number of authorized shares (if an existing corporation).
(4) Estimated Use of Proceeds
Prioritized use of proceeds in case not all funds are raised, or guidance on how proceeds will be used as money is raised. Include cost of organization, legal fees, offering fees, cost of offering, movie production, marketing, distribution (if applicable).
Will it sit in escrow until the minimum amount is hit? Once that amount is hit, break down the process (Pre-Production monies, Production Monies, Post-Production monies).
(5) Security Ownership of Management and Certain Security Holders
Who owns shares of the film at the onset? This info is needed for management of offering entity and/or larger shareholders of the entity.
(6) Interests of Management and Others in Transactions
This section includes employment agreements, option and equity agreements, loans (from someone to company or from company to someone), agreements to supply, buy, etc. involving management and/or its affiliates.
(7) Compensation of Management, Key Personnel
Compensation of all kinds, inclucing salary and backend.If you do not have crew in place, or have not worked out their deals, then leave them out.
(8) Plan of Distribution of Units
How do you plan to sell Units in your film? Will you have a Broker/dealer or will Units be sold by management? If a broker, include all relevant agreements.
You must also detail the terms of any agreements regarding commissions, due diligence and finders fees in regard to sale of Units.
(9) Financial Information
This section presents the balance sheets for offering entity and Manager of offering entity.
(10) Litigation, Legal Matters
This section lists any lawsuits, pending or actual, against the company or its management.
In summary, the ten main sections of a PPM are:
Summary of the Offering
Movie and Industry
Terms of the Offering and Securities Being Offered
Estimated Use of Proceeds
Security Ownership of Management and Certain Security Holders
Interests of Management and Others in Transactions
Compensation of Management, Key Personnel
Plan of Distribution of Units
Financial Information
Litigation, Legal Matters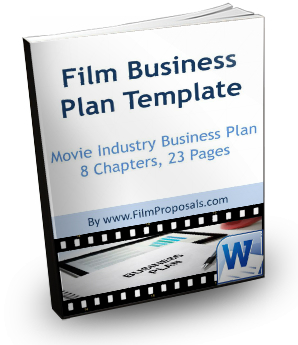 Remember these are not just elements of a PPM, but of a proper business plan for your film. If you can break down the answers to most of these sections, then you are ready to start building the business proposal for your film. If not, or if all of this financial talk is making your head spin, do not despair. We can help you through the PPM process at FilmProposals.
Don't be scared off by high-priced services, investment banks or attorneys. There are more than enough resources out there to help you get through this process, and FilmProposals.com is a good place to start is putting together your business proposal – where we can personally walk you through these answers.
This is Part 4 of the FilmProposals PPM Series:
More from FilmProposals:
Back to Top Film PPM Offering Section