PricewaterhouseCoopers' (PwC) film industry statistics, provided in their annual Global Entertainment and Media Outlook, offer a consistent, comprehensive online source of global analysis for consumer/end-user and advertising spending.
With like-for-like, five-year historical and forecast data across 13 industry segments in 48 countries, the Outlook makes it easy to compare and contrast regional growth rates and consumer and advertising spend.
PwC's annual Global Entertainment and Media Outlook is often considered the industry standard for Entertainment and Media film industry statistics, and referenced by all major media news outlets, both online and in print.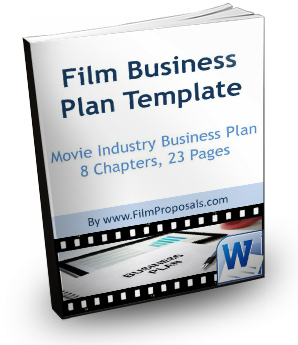 Independent Movie Business Plan Package

All these statistics and forecasts are included in our FilmProposals Film Business Plan Template. We scour all reputable industry sources, studies, forecasts and charts to select the best and most current independent film industry information and put them right in our templates and tools.
---
The 2014-2018 PwC Entertainment and Media Outlook projects:
Global filmed entertainment revenue will grow from $88.3 billion in 2013 to surpass $110.1 billion in 2018.
Electronic home video, (OTT)/streaming services and broadcasters' video on demand (VOD) services, revenue will exceed physical home video, the sale and rental of DVDs and Blu-ray discs, revenue in 2018.
The US remains the dominant global force, and particularly strong growth in total electronic home video revenue will drive the country's total filmed entertainment revenue at a 4.7% CAGR to 2018.
Global box office revenue will exceed revenue from physical home video in 2014 and grow from $36.1 B in 2013 to $45.9 B by 2018.
Double-digit growth will be enjoyed by China, India, Russia and Argentina. China will, in fact, be the stand-out performer over the forecast period, with revenue rising from US$3.8bn to US$7.0bn at a CAGR of 13.0%
The film industry statistics report covers global filmed entertainment growth by region (North America, EMEA - Europe, Middle East, Africa, Asia Pacific and Latin America) and highlights the standout changes in market growth per year by region.
Using PwC's well-respected film industry statistics are sure to gain you credibility with Film Investors. They are perfect numbers to use in conversation and on paper to show potential film investors you know and understand the film industry.
Film Industry statistics Research by PwC, 2014-2018
http://www.pwc.com/gx/en/global-entertainment-media-outlook