PricewaterhouseCoopers' (PwC) film industry statistics, provided in their annual Global Entertainment and Media Outlook, offer a consistent, comprehensive online source of global analysis for consumer/end-user and advertising spending.
With like-for-like, five-year historical and forecast data across 13 industry segments in 48 countries, the Outlook makes it easy to compare and contrast regional growth rates and consumer and advertising spend.
PwC's annual Global Entertainment and Media Outlook is often considered the industry standard for Entertainment and Media film industry statistics, and referenced by all major media news outlets, both online and in print.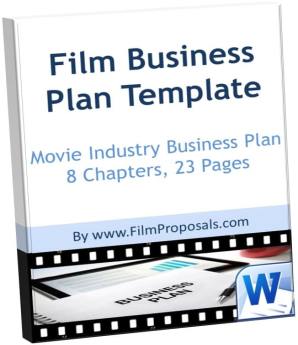 Independent Movie Business Plan Package

All these statistics and forecasts are included in our FilmProposals Film Business Plan Template. We scour all reputable industry sources, studies, forecasts and charts to select the best and most current independent film industry information and put them right in our templates and tools.
The 2018-2022 PwC Entertainment and Media Outlook projects:
The global cinema industry is expected to experience a steady increase in revenues over the forecast period. Total cinema revenue in the US will remain stable through 2022 in spite of unstable market conditions. We can expect to see modest revenue growth over the forecast period at a 1.8% CAGR, reaching US$12.3B by 2022.
Hollywood-made films will continue to dominate global box office, but these films will increasingly both be set and shot abroad.
The Hollywood majors, which have traditionally relied on theatrical releases to drive their films through the ancillary pipelines, are now scaling up as they look to compete with Netflix and Amazon.
Though admissions have been falling, rising ticket prices and an increase in film production have helped to conceal the drop.
The film industry statistics report covers global filmed entertainment growth by region (North America, EMEA - Europe, Middle East, Africa, Asia Pacific and Latin America) and highlights the standout changes in market growth per year by region.
Using PwC's well-respected film industry statistics are sure to gain you credibility with Film Investors. They are perfect numbers to use in conversation and on paper to show potential film investors you know and understand the film industry.
Film Industry statistics Research by PwC, 2018-2022
https://www.pwc.com/gx/en/industries/tmt/media/outlook.html
https://www.pwc.com/us/en/industries/tmt/library/global-entertainment-media-outlook.html
Back to Top Film Industry Statistics
Attract Investors with Your Plan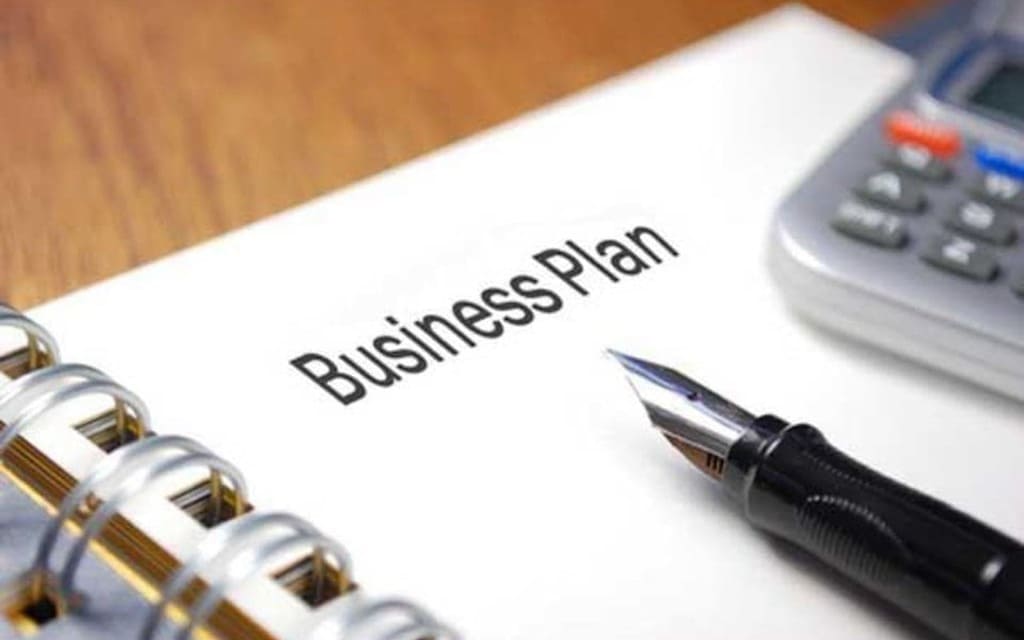 Film Investor Guide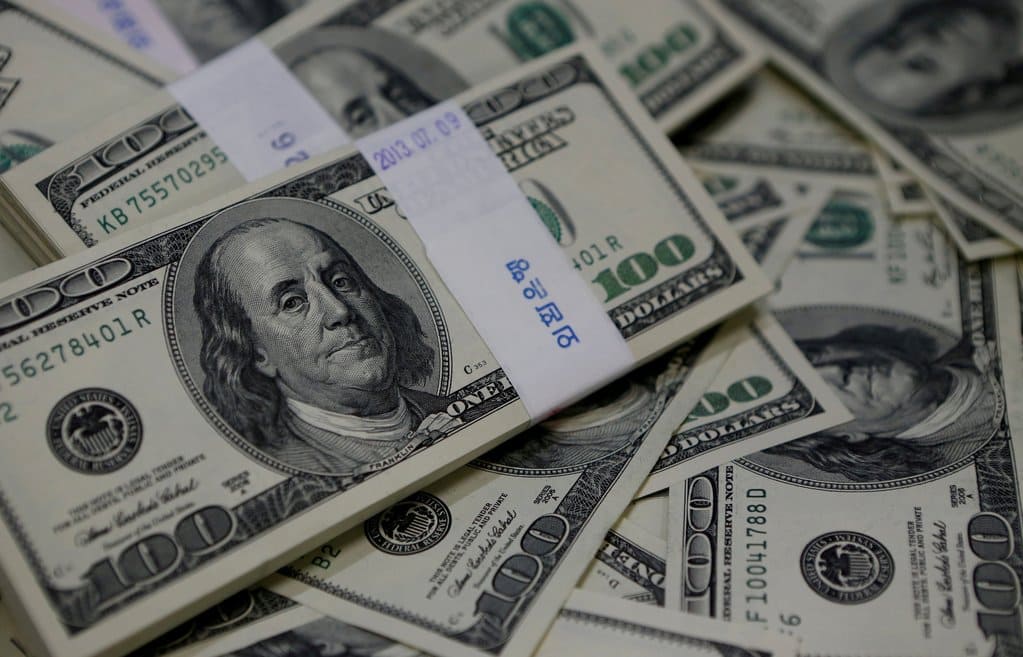 All New 2021 Financing Packages (Bundles & Toolkits)
Film Financing Bundles - All the Templates + Professional Services & Legal Options for the Serious Filmmaker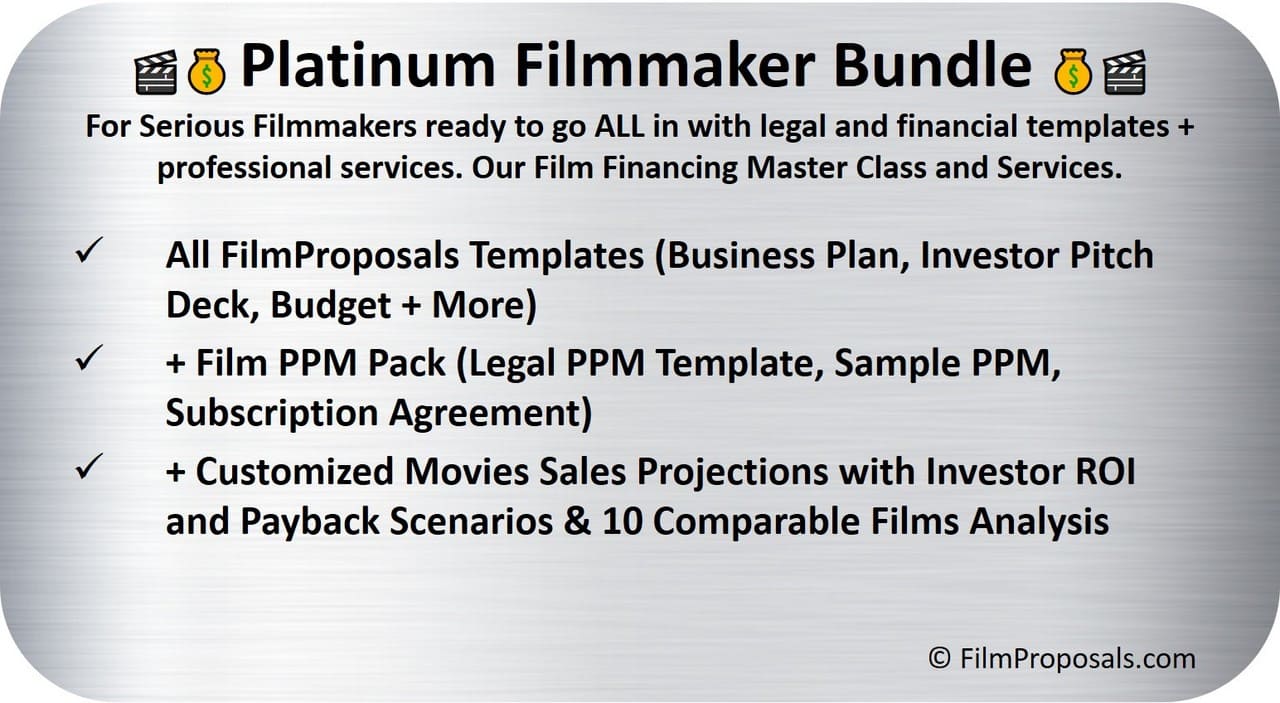 Full Gold Toolkit
+ Professional Sales Projections & Investor ROI
+ PPM (Private Placement Memorandum)
Regular Price $1301, Save $302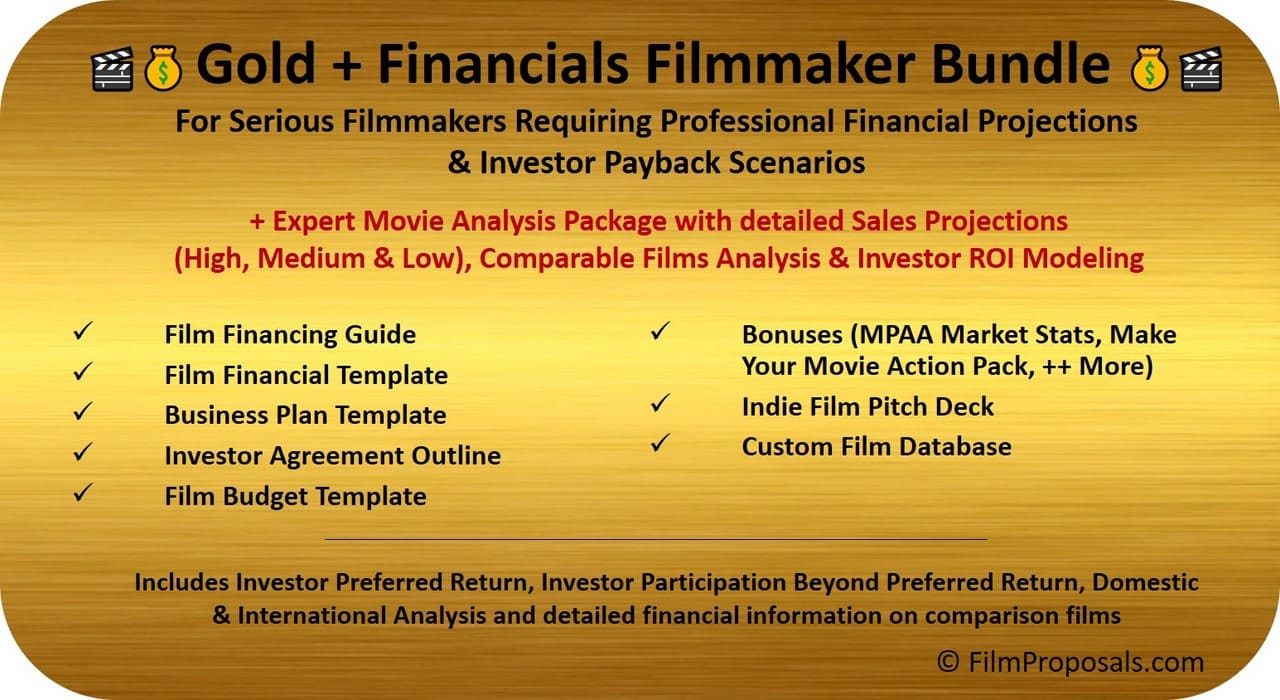 Full Gold Toolkit
+ Professional Sales Projections & Investor ROI
Regular Price $802, Save $203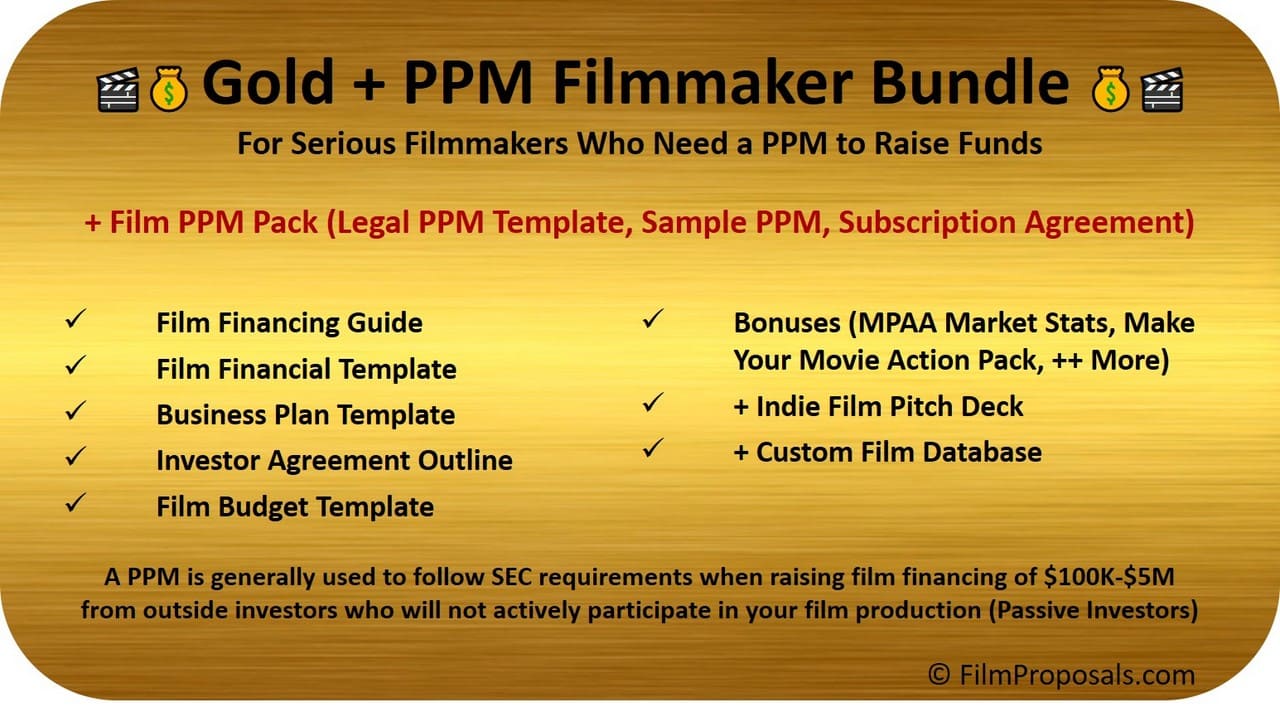 Full Gold Toolkit
+ PPM (Private Placement Memorandum)
Regular Price $802, Save $203
Film Financing Toolkits - Templates & Tools for the DIY Filmmaker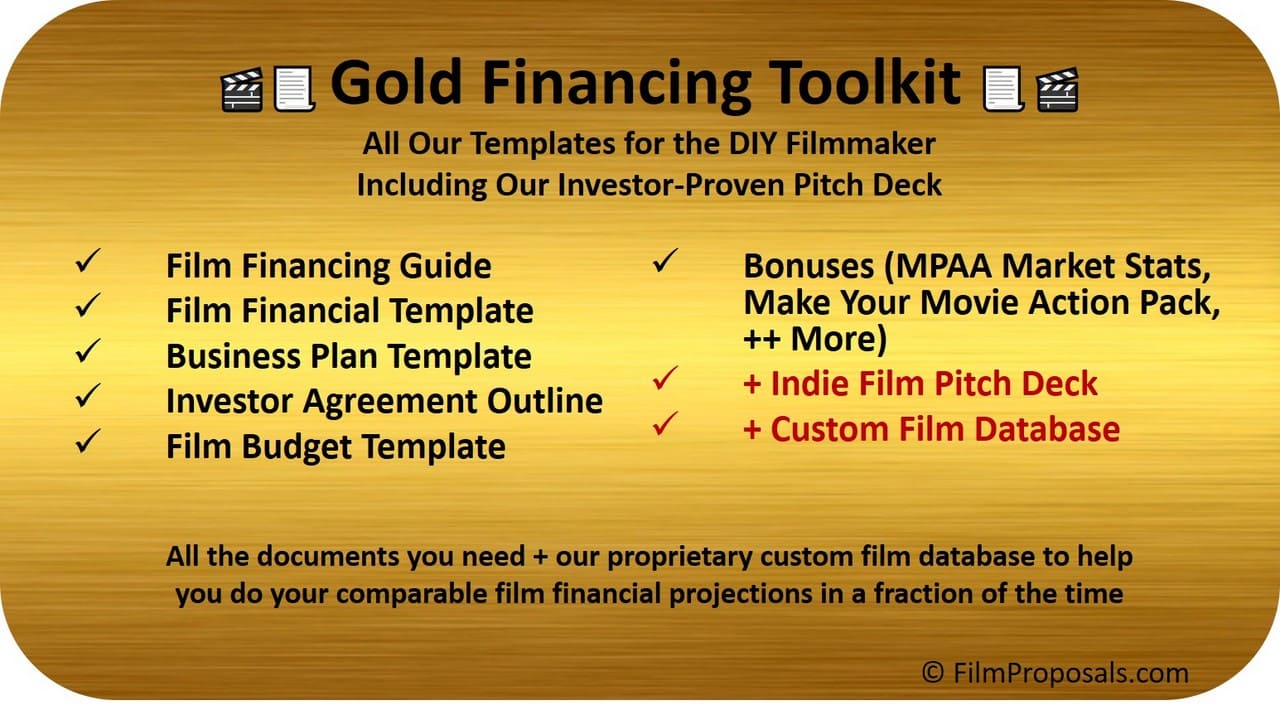 Full Silver Toolkit
+ Indie Film Pitch Deck Template
+ Custom Indie Film Database
Regular Price $303, Save $124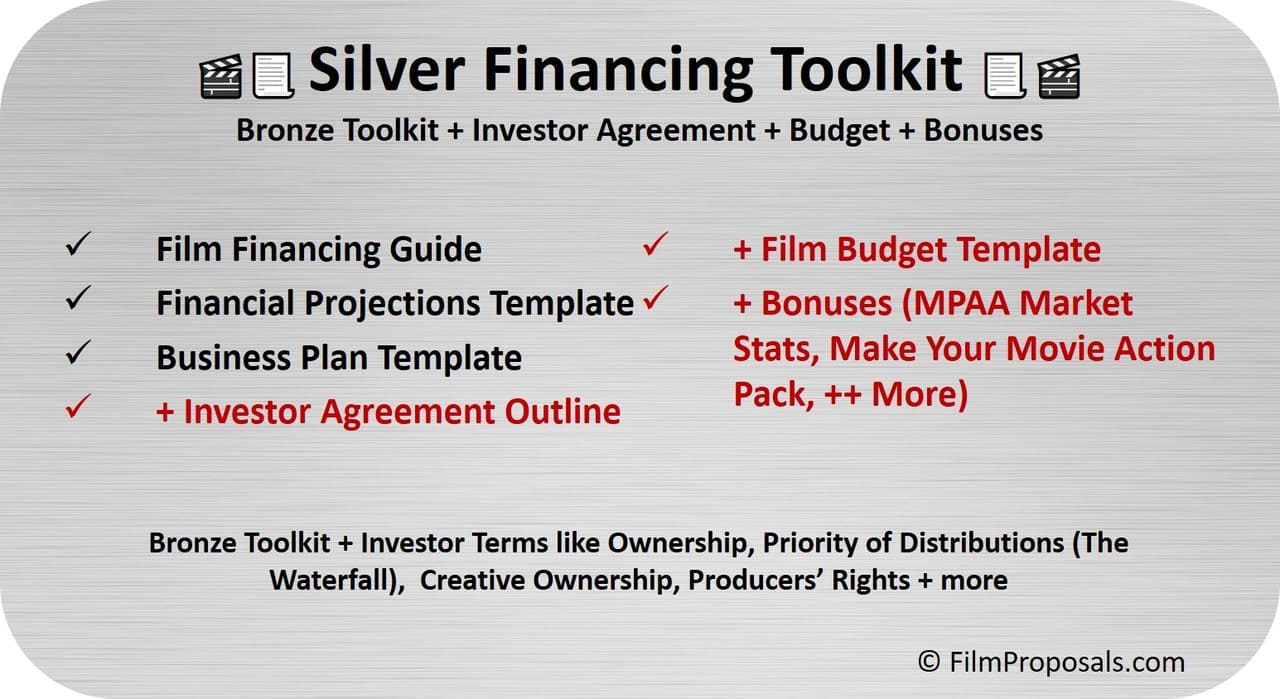 Full Bronze Toolkit
+ Investor Agreement Outline
+ Film Budget Template
+ Bonuses (MPAA Market Stats, Make Your Movie Action Pack, ++ More)
Regular Price $205, Save $76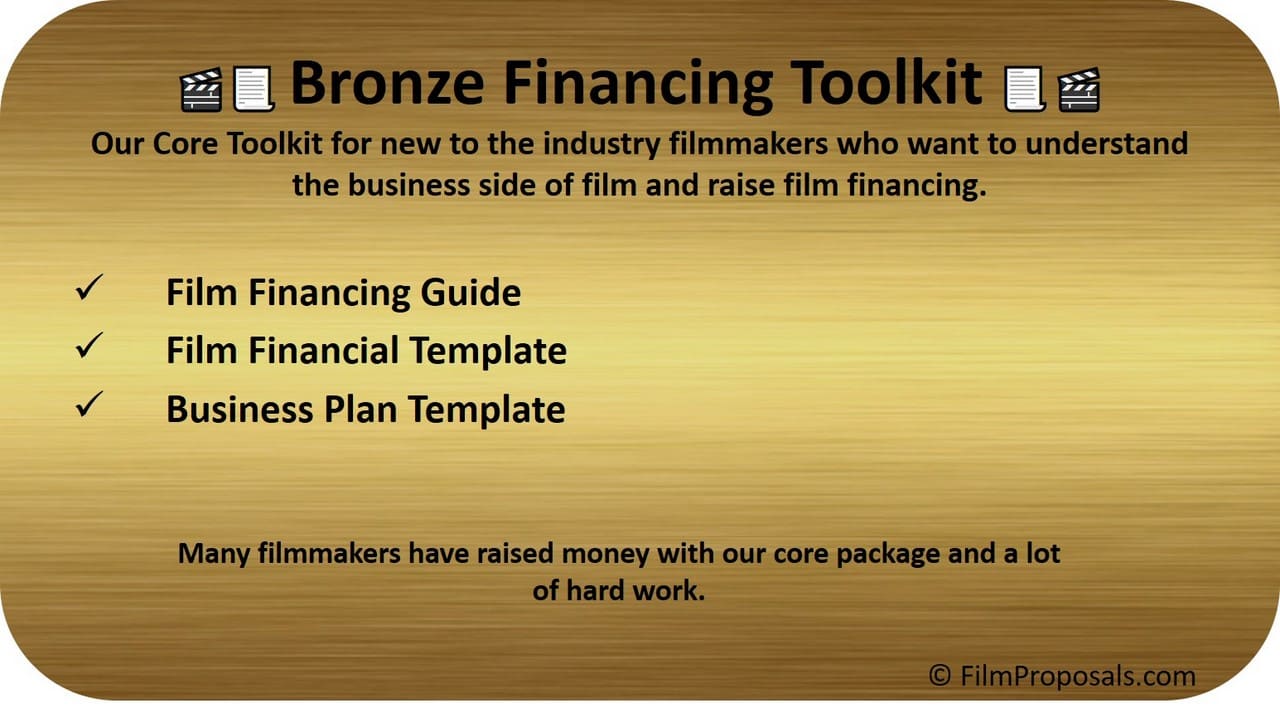 Film Financing Guide
Film Financial Projections Template
Business Plan Template
Regular Price $137, Save $38
Testimonials
Check out some of our Filmmaker Reviews
Just want to thank you for your materials and help over the past year. I could not have raised the $1.5 million or made this film without the materials you provided -- and for $99? The bargain of my career!

This is perfect! I have potential investors but I had no idea how to prepare a professional investment package to present to them. (I'm an artiste', not a business person. :) ) The information is clear and easy to understand, and Melissa is very prompt in answering emails.

Hi Melissa! I purchased Package #3 a couple of days ago, and I feel like I'm taking a crash course in film financing. So far, what I've read and learned has been invaluable. Thank you!
FilmProposals Tools and Templates