San Francisco Film Commission Film Space Grant FY2019-2021 (SFFCFS) is designed to provide financial assistance to nonprofit organizations that assist independent filmmakers by providing low cost office and film production space in San Francisco in order to facilitate film production activities in San Francisco.
Grant Amount: not to exceed $48,000. Final Grant amount shall be determined by the Film Commission.
Deadline: June 10, 2019
Award Announcement: June 24, 2019
Grant Period: July 1, 2019 – June 30, 2021
ELIGIBILITY REQUIREMENTS
Applicant's mission focuses on the development and production of film in San Francisco through support and education of individual filmmakers.
Tax-exempt organization. All applicants must be tax exempt charitable organizations under Section 501(c)(3) of the internal revenue code.
The organization's headquarters and primary operations must be in San Francisco or the San Francisco Bay Area.
The filmmakers supported by the organization must be actively engaged in a film, video, television or other moving image project in any genre and in any stage of production -- from screenwriting to strategizing the project's exhibition, distribution and outreach plan.
At least one of the filmmakers supported by the organization must be working on a film which will shoot 55% of its shoot days in San Francisco.
Continuing and stable presence in the community. The organization has a continuing existence and ongoing operations.
Applicants must demonstrate that they own or are leasing a facility suitable for ongoing use by two or more filmmakers (the "subgrantee filmmakers") for film office and film production activities ("Qualified Film Space") and that such ownership or lease will continue for at least two years.
Operating Budget Eligibility
The three-year average annual operating budget (income or expense) must be at least $500,000.
FUNDING RESTRICTIONS
City-owned Cultural Centers are ineligible for Creative Space funding.
Nonprofit organizations already leasing space from the City are not eligible to apply.
Programs of another City agency or department are not eligible to apply.
Applicants cannot submit more than one application per grant term.
Applicants who receive a grant award ("Successful Applicant(s)") must enter into a written grant agreement with the City that, in addition to the terms and conditions of such grant, requires all subgrantee filmmakers to expressly credit the San Francisco Film Commission on all film productions that used space funded in whole or in part by the grant. In addition, as a further condition of such grant, Successful Applicant(s) shall maintain their occupancy in the same Qualified Film Space facility on a continuous basis during the grant term, unless otherwise approved in writing in advance by the Executive Director of the Film Commission. The Film Commission reserves the right to immediately withdraw grant funding or terminate the grant if a Successful Applicant fails to maintain continuous occupancy in a Qualified Film Space during the term of the grant.
FISCAL RESPONSIBILITY
Please provide a budget narrative that will help panelists understand your organization's financial position.
Organizations with a reserve or operating surplus should provide a budget narrative that explains your reserve policy or plans for use of the surplus.
Organizations with accumulated deficits must provide a budget narrative that details how the deficit developed and plans for the deficit reduction.
Organizations that hold outstanding loans or have defaulted on loans must provide a budget narrative that details the terms of the loan repayment or circumstances of the default.
EVALUATION CRITERIA
Organizations must meet the minimum qualifications listed above and be providing facilities or other forms of support to filmmakers with a significant tie to San Francisco, who are working on professional quality productions. Organizations must describe the activities and ways in which they serve the film community and individual filmmakers.
Applications will be reviewed by a three member panel that includes the Executive Director of the San Francisco Film Commission.
The review panel reserves the right to review applications and to decline to issue any grant where it does not receive qualified applications or for any other reason it its sole discretion.
SUBMITTING YOUR COMPLETED APPLICATION PACKET
All applications must be received by the San Francisco Film office by 5pm the day of the deadline or postmarked by the U.S. Postal Service by the deadline date. We do not accept postmarks from office postage meters or applications sent via e-mail or fax. Proposals sent via mail carriers other than USPS (i.e., UPS, FedEx) are subject to the in-office deadline.
Mail application packets to:
San Francisco Film Commission
City Hall, Room 473
San Francisco, CA 94102
In fairness to others, late and substantively incomplete applications will not be accepted.
FOR ASSISTANCE
You may contact the San Francisco Film Commission staff for further assistance. You may call 415-554-6241 or email film@sfgov.org with questions.
Submitted by Susannah Greason Robbins, Executive Director, San Francisco Film Commission
More Info: https://filmsf.org/san-franciso-film-commission-film-space-grant
Back to Top of San Francisco Film Commission Film Space Grant
NEW! Documentary Business Plan & Documentary Pitch Deck
FilmPropoals is thrilled to offer help to documentary producers looking for investors, by enhancing our Film Fundraising toolkits to address the specific needs of documentarians. The highlight is a unique Documentary Business Plan Template included in all of our Film Financing Toolkits and Bundles. Much of the Documentary Business Plan is just like that of our narrative Film Business Plan Template, however, we've also done some major custom work to specifically highlight why documentaries are a great investment and how to best showcase your documentary to investors:
NETFLIX 2021: Selling Your Documentary To Netflix
Desktop Documentaries offers the Documentary Fundraising Toolkit, which includes a 190-page full-color documentary fundraising guide, a 25-page documentary proposal template with instructions, two budget templates with budgeting guide, list of the top 100 documentary film grants, e-book with 25 specific fundraising ideas to start raising your first $10,000 and a fundraising check-list. All the best fundraising tools, templates and resources, including 20+ years of experience, combined into one comprehensive packet.
List of Film Grants
Do you have a Film Grant to share with our readers? Please post your Film Grant here.
Documentary Film Grants
Short Film Grants
Women in Film Grants
Feature Film Grants
Emerging Filmmaker Grants
Screenwriting Film Grants
Television Grants
Canada Film Grants
More Film Grants
See All: Full List of Film Grants
Film Grant Deadlines Rolling/Various Application Deadlines
Film Grant Deadlines Spring
Film Grant Deadlines Summer
Film Grant Deadlines Fall
Film Grant Deadlines Winter
FilmProposals Best Sellers - 2021 Financing Toolkits & Bundles
Toolkits Start @ $99, Bundles Start @ $599
See All Financing Toolkits & Financing Bundles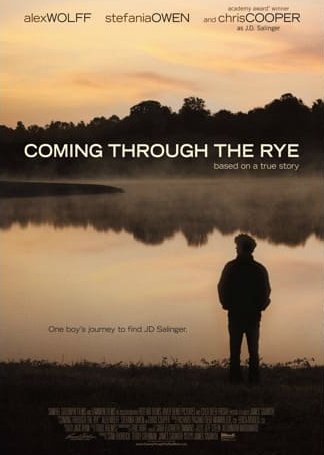 Just want to thank you for your materials and help over the past year. I could not have raised the $1.5 million or made this film without the materials you provided. The bargain of my career!
- James Sadwith, Producer, Writer, Director, Coming Through the Rye
Finished my deck on Friday. Got it into a few potential investor's hands over the weekend, and by Monday had 3 out of the 10 available memberships spoken for at $160K each. The revenue projections and film comparable services by NASH, along with the business plan and pitch deck templates were instrumental in presenting the project in such a way that financially minded potential investors could understand the movie business, the market and how my project could possibly give them a substantial ROI.

Melissa was amazing throughout the entire process. Always there to answer any questions. Couldn't have done it without you guys. Can't thank you enough. Best money I've ever spent.
- Michael F, Executive Producer, Inside Sportfishing (March 2021, Gold + Financials Bundle)
FilmProposals Tools and Templates